Super cup for adults 1.5 times, irritation stimulant hemp & noodle & white thick creamy pig bone ramen has a volume but it does not get bored till the end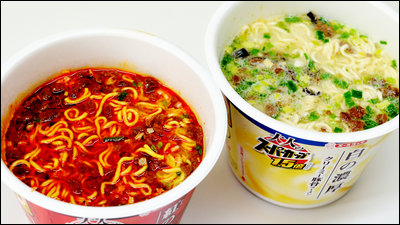 Flavorful rich and exciting flavor with flavored "hemp", chili "scary" worked "Stimulation of crimson hemp noodles"& The thick and mellow taste of the mouth which cooked pork bones carefullyWhite thick creamy pig bone ramen"(Together 190 yen excluding tax) was released from Ace Cock. The super cup 1.5 times is characterized by a volume with eating response, there was an image for young people, but this time it seems to be able to enjoy even "adult generation" which pursues purity of commitment and understands the difference in taste Thing. I decided to eat what kind of taste it is finished.

Adult super cup 1.5 times Stimulating crimson flax noodles / thick thick creamy pork bone ramen
(PDF file)http://www.acecook.co.jp/news/pdf/1301lde.pdf

The package is simple compared to the Super Cup 1.5 times so far. To that extent, the color image and taste are directly connected, and the impact is felt.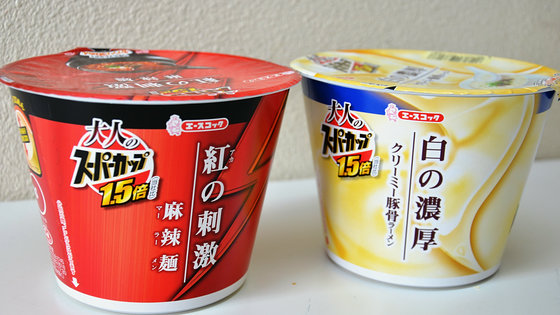 First of all from hemp noodles.HempIs composed of two different "spicy" "spicy" which is a spicy tongue of chili peppers and "spicy" which is a spicy taste like pepper tongue numbs It is the seasoning of Chinese food.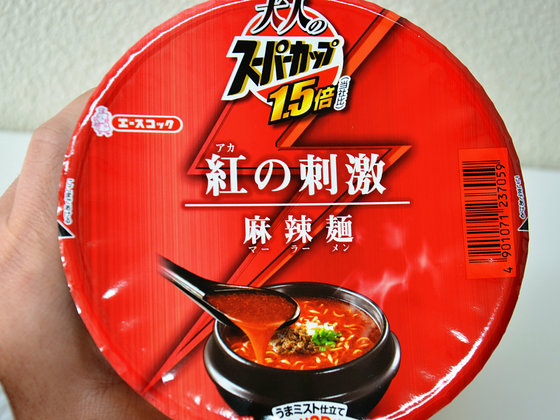 At first, chicken, meat with sweetness Includes rags, onions and peppers.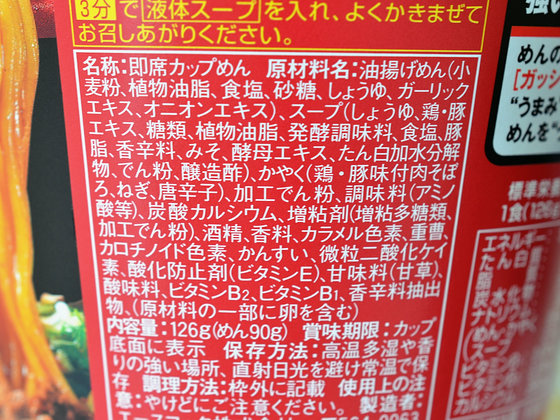 The energy per meal is 508 kcal.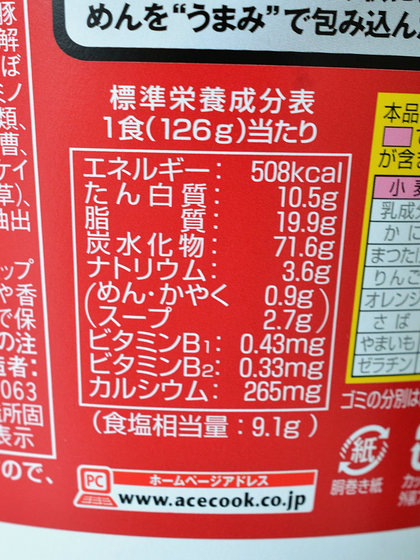 Two kinds of seasonings are quickly in the inside.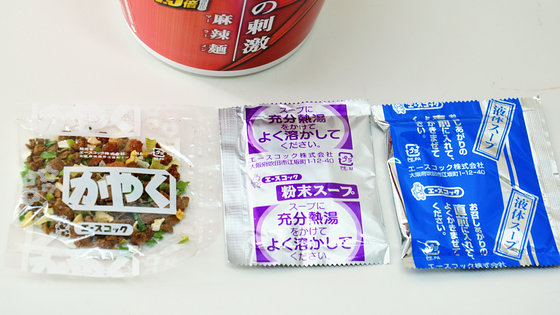 First thoroughly put the powder soup ... ...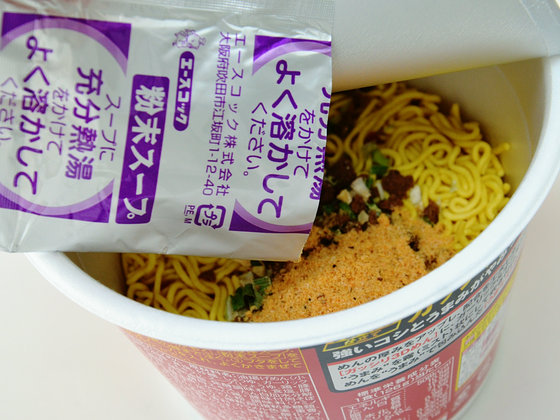 Wait for 3 minutes.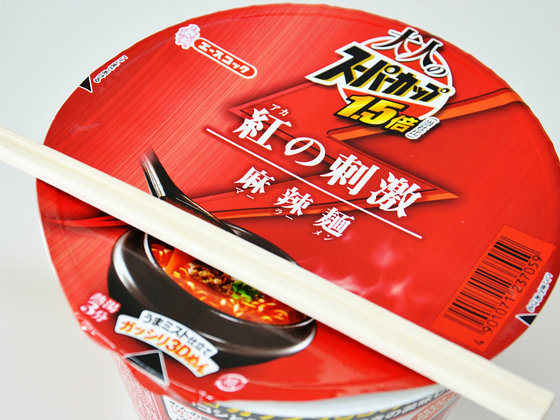 Place the liquid soup just before eating. It is dark red and looks very spicy. However, I did not feel too hot from the smell.



It is complete by mixing firmly.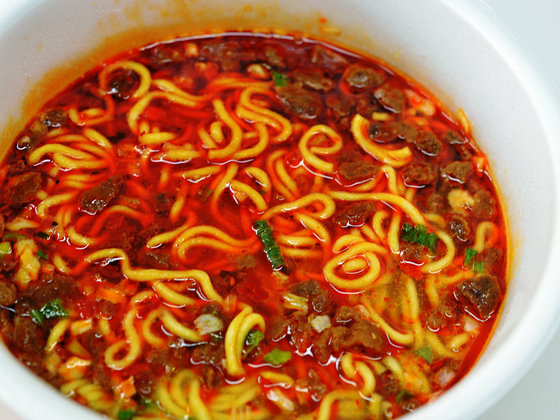 The soup is not so hot as to be irritated, it feels spicy. Spicyness disappears quickly after swelling in the mouth for a while, so it is becoming felt distinguished with a small amount of hot. After the hotness, the sourness is felt and the mouth feel refreshed. In addition, the soup has a little thick and firmly entangled with noodles.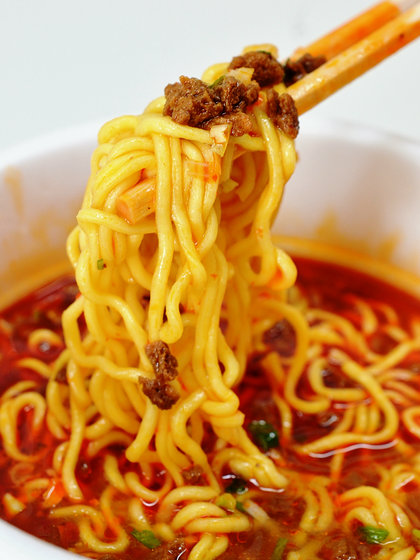 The main ingredient is flesh tidal, but it was small, and compared to the volume of noodles, the volume was overwhelmingly small, so I felt somewhat unsatisfactory. Nonetheless, not only the spice of spices is on the front, but because it has umami properly, it is good to be able to enjoy until the end.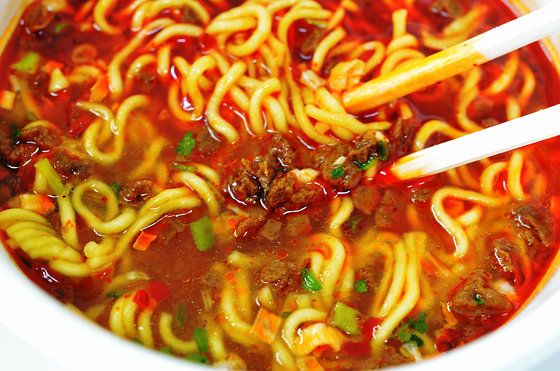 Although it is not as spicy as it looks, the atmosphere of Chinese food is properly outgoing and has contents to eat.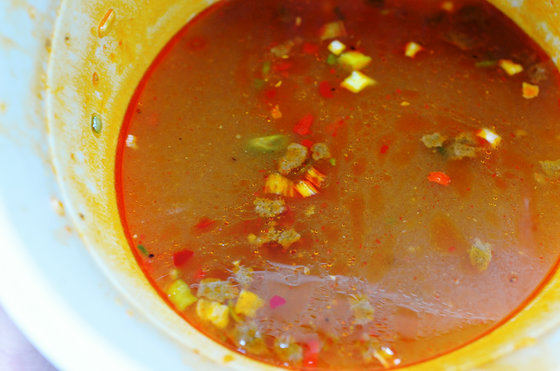 Next is creamy pig bone ramen.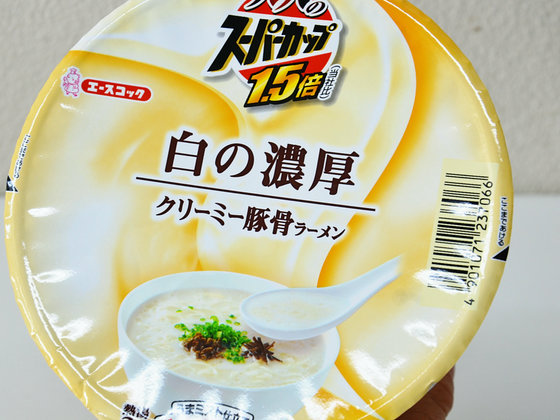 The same is true for hemp noodles, actually it seems that the noodles are sprayed with mushrooms of garlic and onion. So, the ingredients of noodles include garlic extract, onion extract.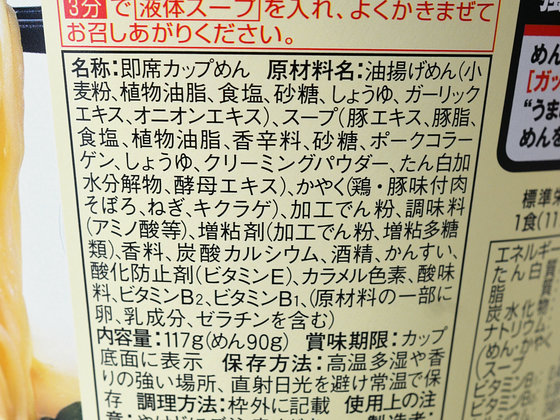 The energy per meal (117 grams) is 510 kcal.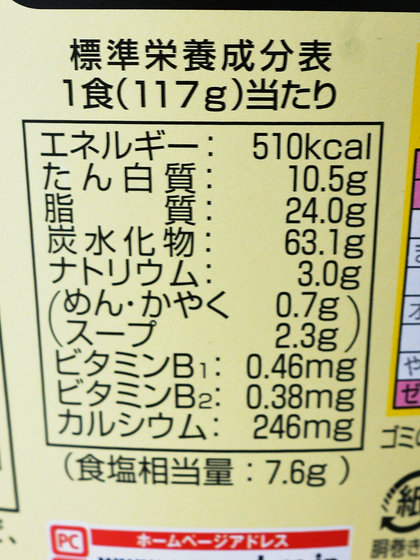 And finish is like this.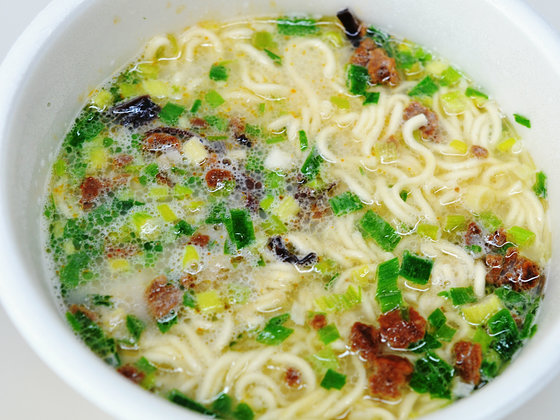 It is a rich and tasty strong pork bone soup that cooked out crushed pig bones carefully, it is quite authentic taste. However, there is no beast smell like that commonly found in pork bone ramen, it has a mellow flavor and it is easier to eat, so I can go eat with sulcrum. In addition, it is good compatibility with pork bone soup, garlic flavor of noodles which was not felt when hemp shochu noodles are well appearing, it has become a good accent not to get tired of the taste. It seems to be suitable for those who usually eat garlic in ramen.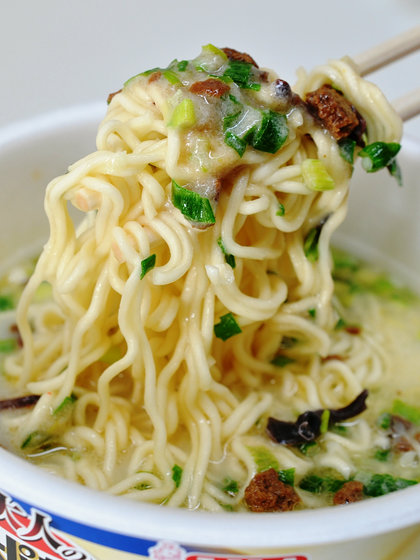 Kirurashi is in and the atmosphere is perfect. However, if it is a bit bigger ... ....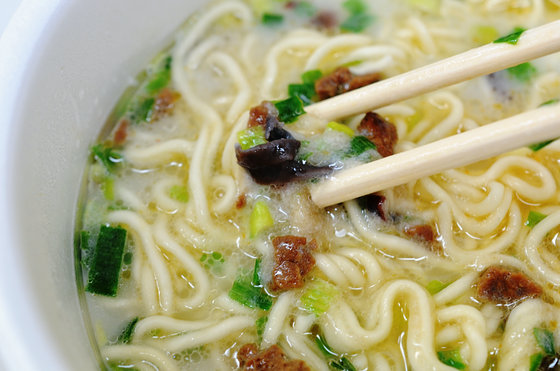 Because the soup is not a feeling that it was soooolid, the throat is good. Since the fragrance of garlic remains slightly after eating, it seems better to refrain a while while at work.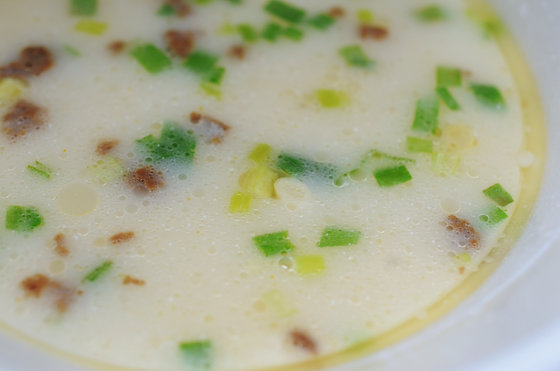 Like the package, the taste is simple and comparable, but I could feel a full-fledged atmosphere. There is a volume because it is 1.5 times super cup, but it has become a taste that does not get bored till the end, and it has contents that are quite satisfactory.