I tried using Notepad & application "CamiApp FastEver Edition" which can synchronize handwritten memo shot with iPhone with Evernote at the explosion speed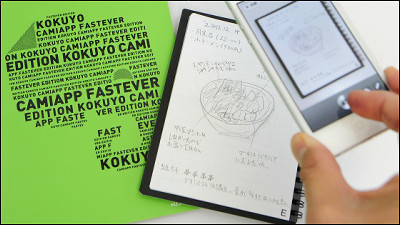 A note that can be saved in Evernote by shaping and correcting to an image as if it was captured by a scanner just by shooting the characters and illustrations written in the note with a dedicated application is sold by Kokuyo S &CamiApp (Cami-up) FastEver Edition"is.

FastEver Edition - CamiApp Cami Up - Kokuyo S & amp; T
http://www.kokuyo-st.co.jp/stationery/camiapp/FE-Edition/

◆Photo review

The package of A5 size notebook is as follows.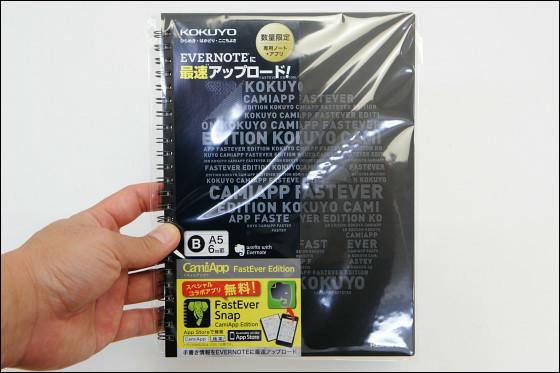 The A6 version of notepad size as small as about 2 is like this.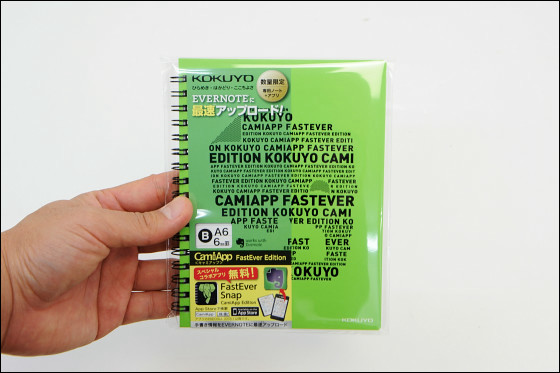 You can see the difference in size when piled up.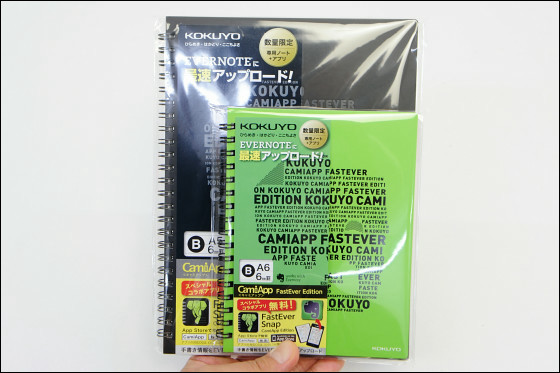 For the color variation, A5, A6 size are 4 colors of green, red, light blue, black.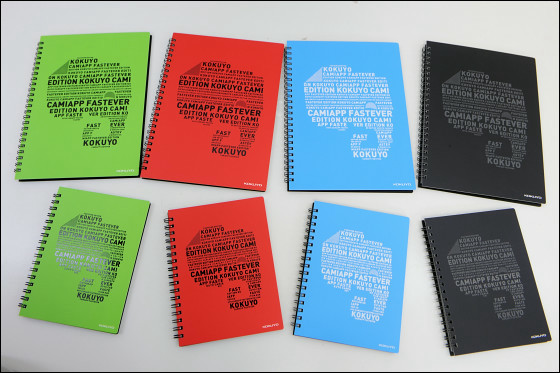 On the front page is an elephant which is Evernote's logo.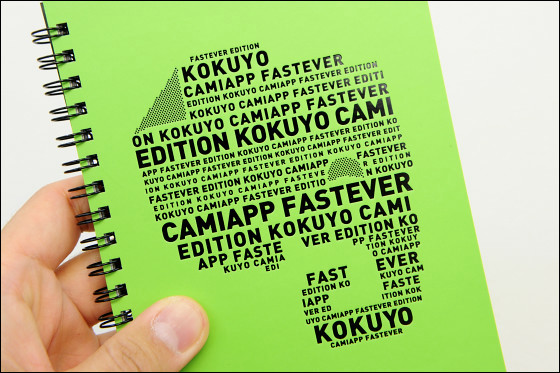 A6 size aspect.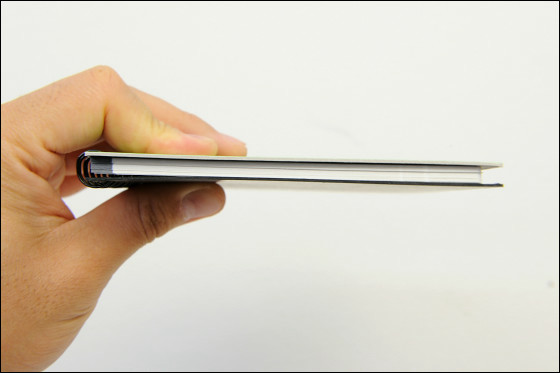 Since each page is tightly secured with a ring-shaped metal fittings, it seems to be problematic even if it treats it somewhat roughly.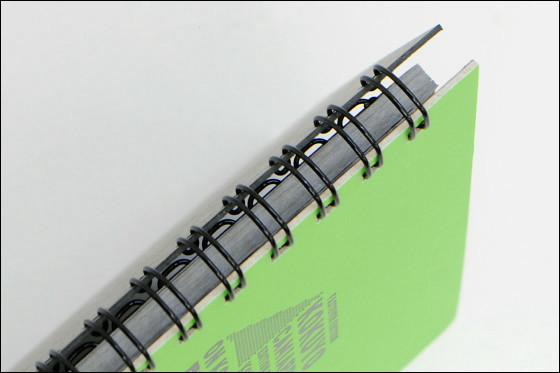 The reverse side is black.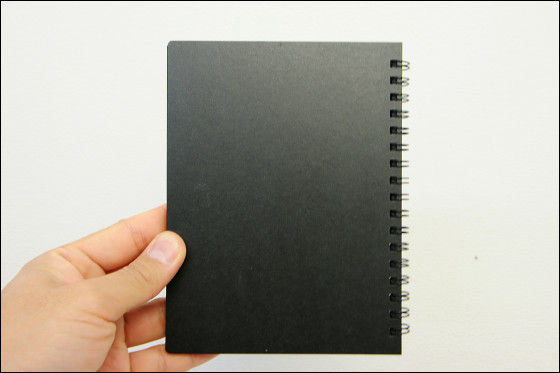 The first page contains commentary on usage.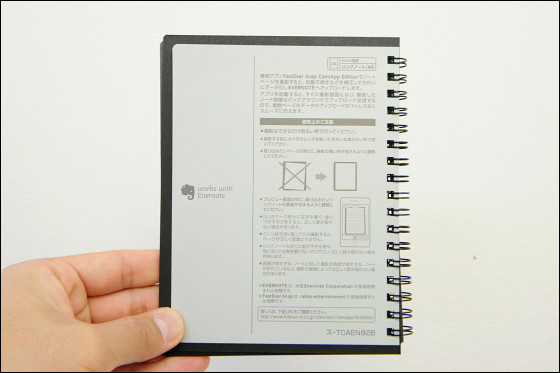 Medium-sized paper size is 148 x 105 mm wide, with 21 rows of middle and side rulings.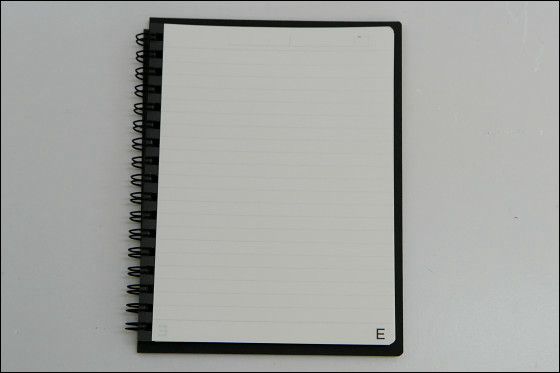 At the top of the page there is a space to describe the date etc.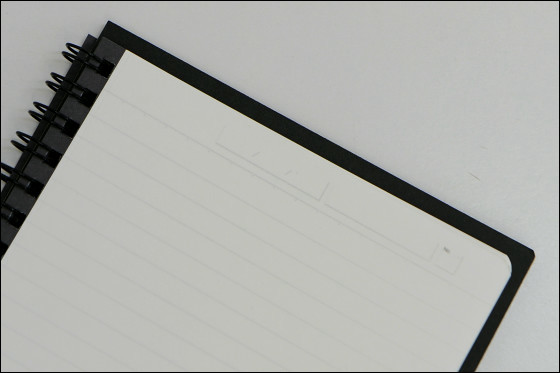 Even if you open the notebook, it's easy to hold with one hand.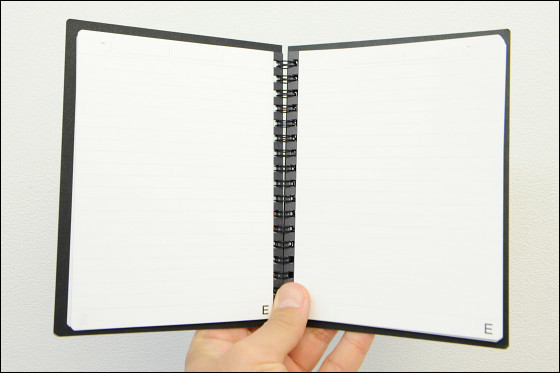 Each page has perforations so it can be broken apart.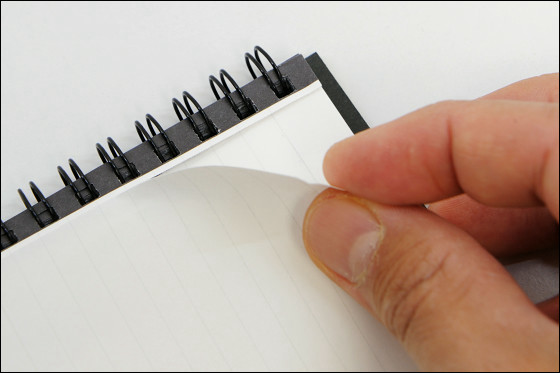 A5 size cover.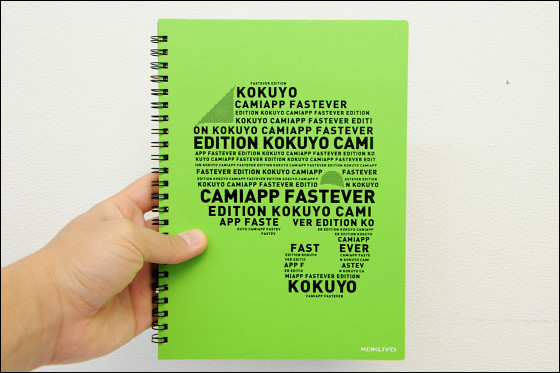 Like the A6 size, the first page contains commentary on usage.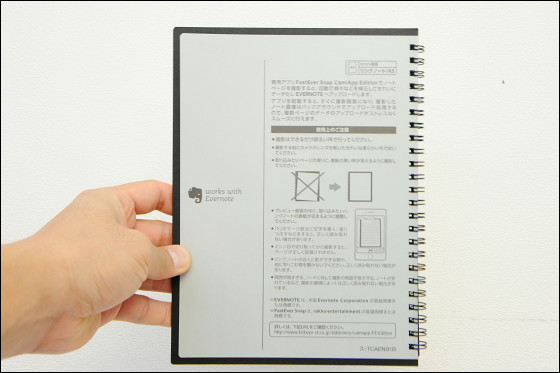 Inside paper size is 210 × 147 mm in width, with 29 rows of middle and side rulings.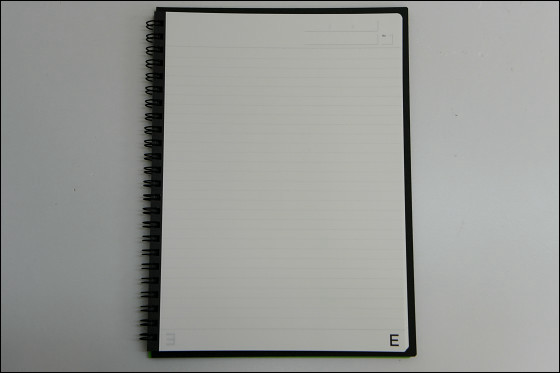 At the top you can write dates and so on.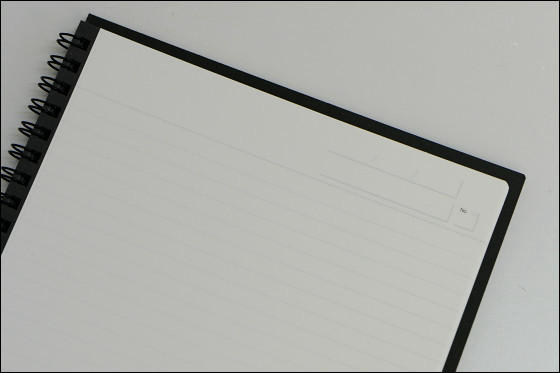 The point that can be broken along the perforation is the same as A6 size.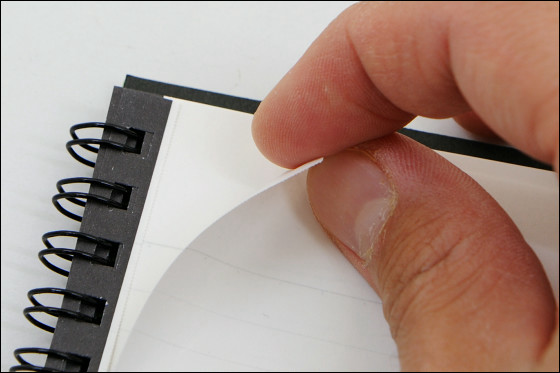 ◆I tried using

As both sizes are covered and back cover made of hard cardboard, you can stably write even when taking notes with your hands.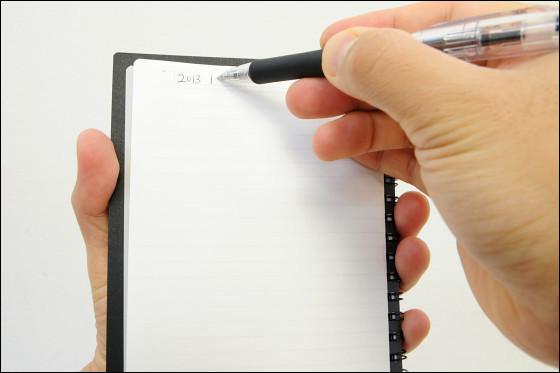 BeforehandEvernoteRegister to iPhone and dedicated application "FastEver Snap CamiApp EditionIf you install, you can format the handwritten notes page with iPhone camera just like if you scanned the page and save it to Evernote.

First of all, I will draw illustrations and letters with hand-drawn as well as ordinary notes.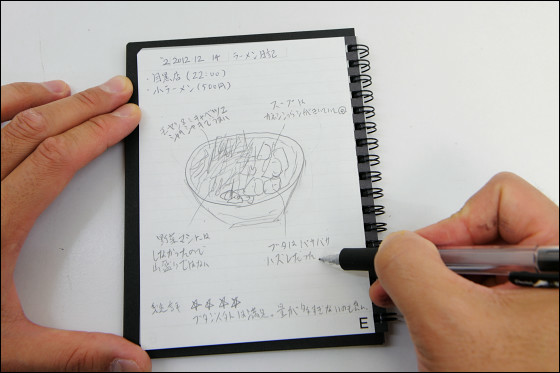 Next, launch "FastEver Snap CamiApp Edition".



When taking a picture, margins etc are automatically deleted.



Tap 'Save' to automatically synchronize with Evernote as waiting a little bit.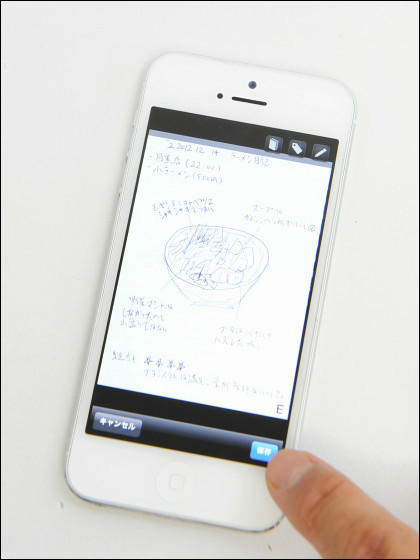 Looking at the actually captured image with Evernote looks like this.



When shooting with only the camera function, the margin remains as below and the color of the paper is also grayish, so you can see that the one captured with the special application is pretty easy to see.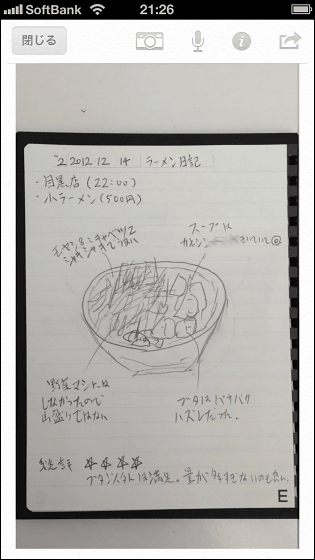 Please check the movie that shows the state of the work actually taking the image using the application below.

Save handwritten memo in Evernote with a blast speed "CamiApp FastEver Edition" I tried using - YouTube


As for the price at Amazon at the time of article creation, A6 size 2 book set is 945 yen, A5 size 2 book set is 1092 yen.

Amazon.co.jp: Kokuyo S & amp; T Evernote Interlocking Twin Ring Note CamiApp FastEver Edition B Border A 6 Green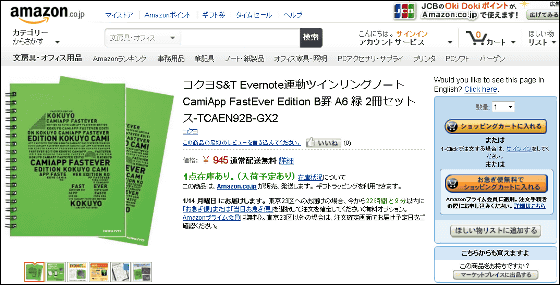 Amazon.co.jp: Kokuyo S & amp; T Evernote Interlocking Twin Ring Note CamiApp FastEver Edition B Border A 5 Black