Patty four huge McDonald 'Mega Mack' has been revived so I ate it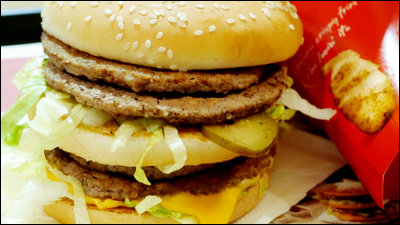 If the item is not delivered within 60 seconds of "ENJOY! 60 second service" In a campaign to receive a hamburger free ticketJoinNext time, the original giant burger of four patties revived from the same day "Megamac"(380 yen to 430 yen including tax) purchased.

Let 's enjoy "the unique delicacy" now! "Big Mac campaign" from Friday, January 4, 2013
http://www.mcd-holdings.co.jp/news/2012/promotion/promo1220.html

A package of black and chic images.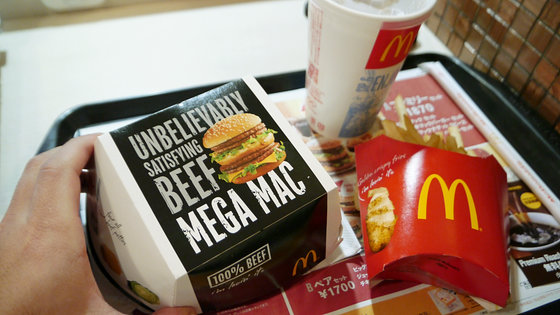 Pakkatu and opening like this. It was released nationwide in 2007 and in 2008Quarter PounderAlthough it was discontinued with the launch of the sale, was there a lot of voices of resurrection, although it is limited for a limited time, it can also be eaten again.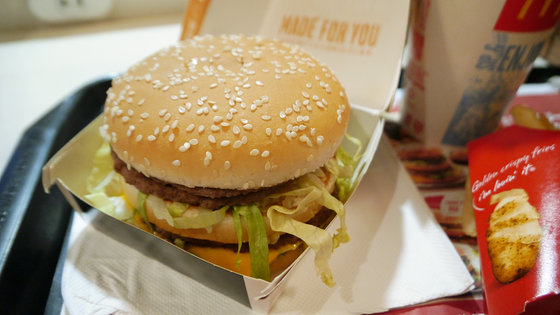 First of all Patty is two.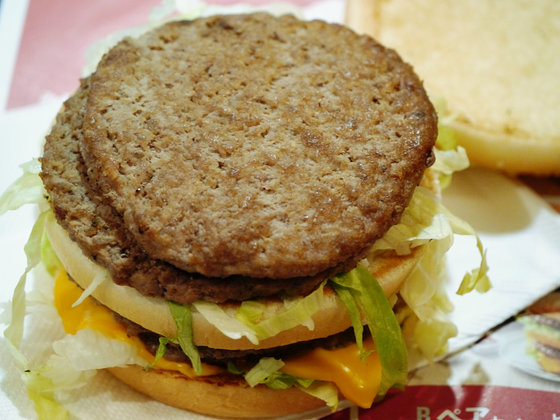 Next pickles, lettuce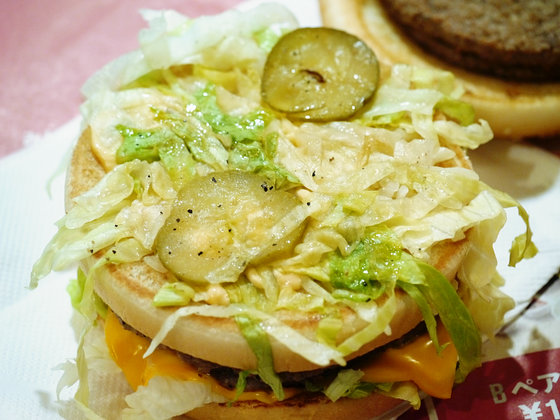 There are also two patties and cheeses, lettuce, etc. under it.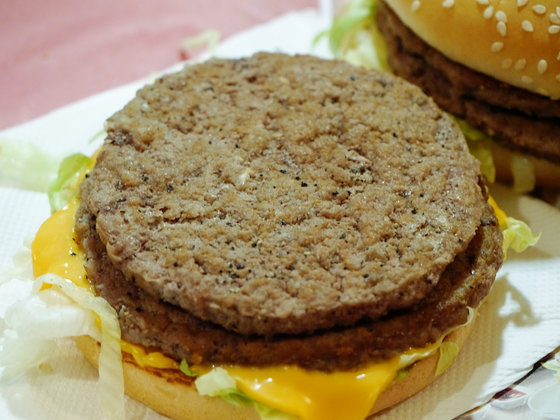 From the side it looks like this and volume full mark. As a result of the appearance of this mega-mac, products of super-heyday series appeared one by one from each company.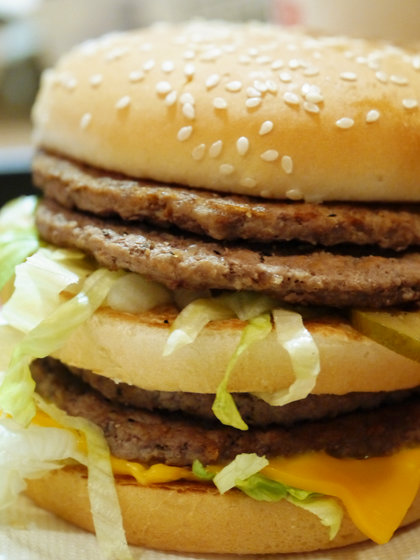 A heavy weight in hand. There is also a height so that I do not know where to put my mouth.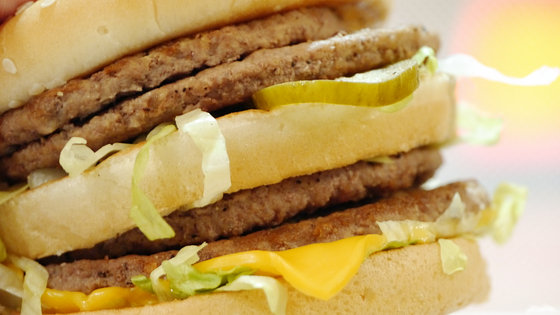 I tried it at once. Attempting to liberate too much, the nose is buried in Patty and it will not be able to smell for a while, so be careful. The taste of meat which is not comparable with hamburger is felt, and the taste of patty which is peculiar to that McDonald spreads all mouth.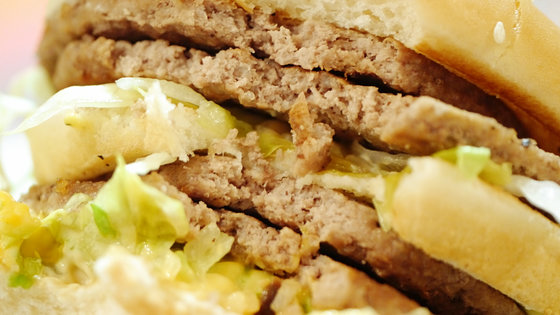 Unless you are accustomed to eating a hamburger like this from a usual amount, it's a little bit painful, the volume does not complain. With this one754 kilocaloriesThere is a satisfying eating answer even there. It is from January 4, 2013 (Friday) that you can eat at McDonald's nationwide,McDonald's Roppongi Hills store,McDonald's Midosuji Shogunate cho storeIt is on sale earlier, so you can already eat it.