Battery built-in bag "Phorce" which can charge smart phone, tablet, notebook PC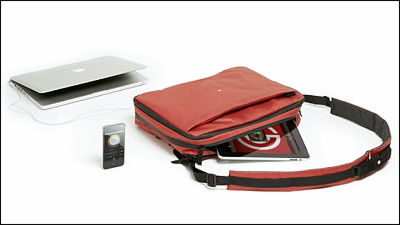 A new type of bag that made it possible to charge smart phones, tablets, PCs with built-in batteries was invented as if to respond to the voice that "Bags remain unchanged even as technology advances" " It is Phorce. It is a waterproof bag designed to safely carry gadgets, you can replace the strap with three forms of Briefcase, Messenger Bag, Backpack, you can connect with smartphone with Bluetooth and manage charging.

Phorce: The World's First Smart Bag by Phorce - Kickstarter
http://www.kickstarter.com/projects/phorce/phorce-the-worlds-first-smart-bag

You can see how you are using the prototype of Phorce from the following movie.



Phorce is a bag that made it possible to charge three devices such as smartphone and tablet at the same time. Take out the charge cable from the bag ......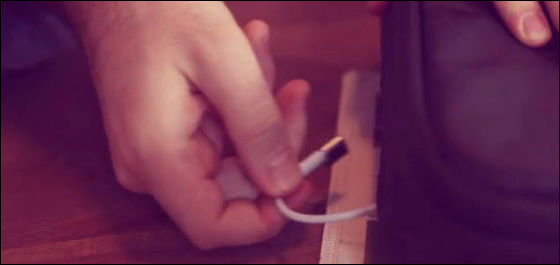 I connected it to the PC.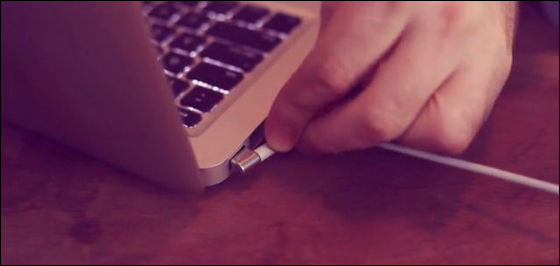 For MacBook AIr, it is possible to drive for over 7 hours.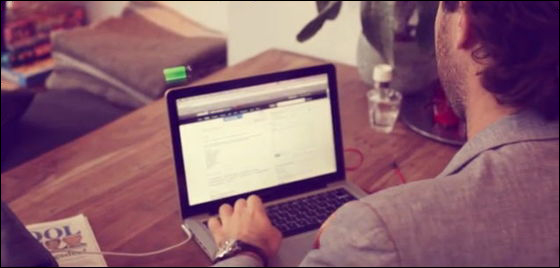 For other devices, it is as follows. IPhone 5 / 4S / 4 can charge 8 times or more, Galaxy SIII can charge 6 times, iPad Mini 2.5 times.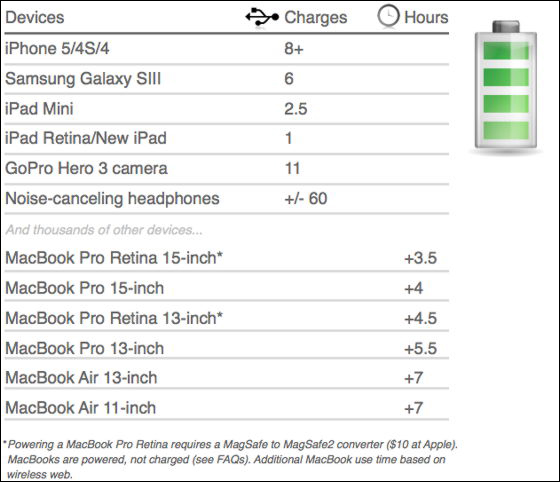 The size is roughly 46 cm × 30 cm × 10 cm. There are multiple pockets on the inside, there are A4 size pockets which also include notes etc. at the front.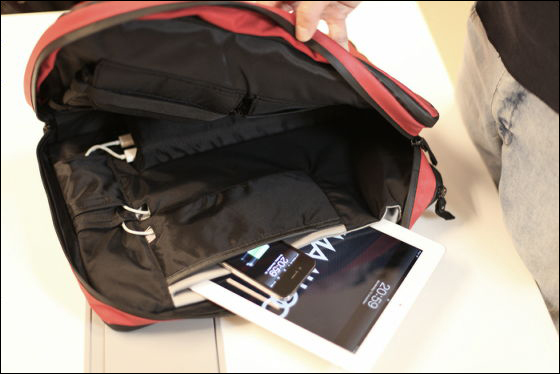 You can afford to pack PC, tablet, notebook etc.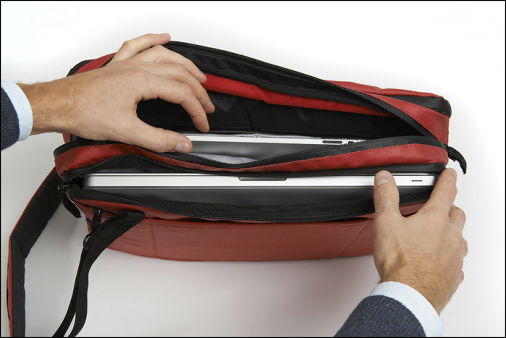 The weight is 1.7 kg.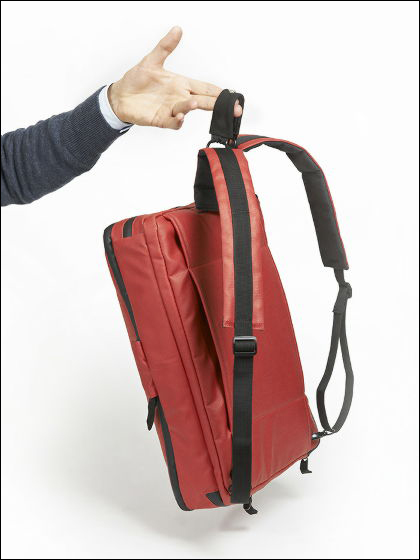 Phorce has two types of charging with USB and a type with a connector for Mac, but both specifications are the same. The charge time of the battery built in the bag is 4 hours, and the tablet · smartphone pocket has a cleaner.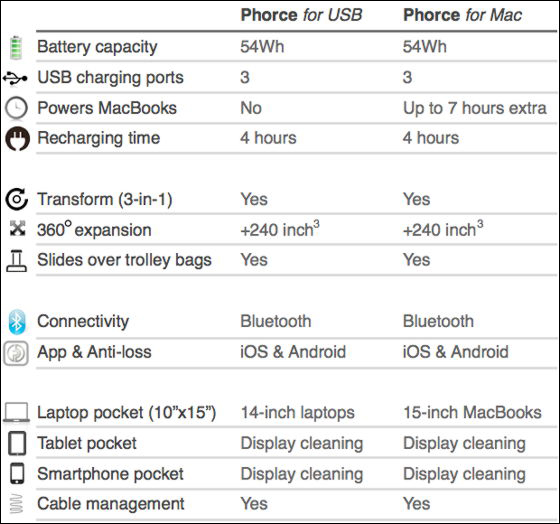 It is also possible to connect the smartphone with Bluetooth, and manage the remaining battery power.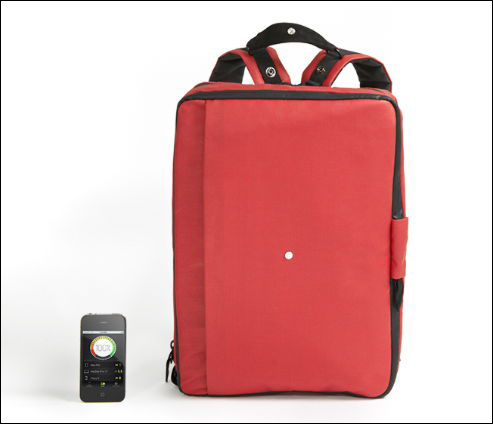 Also, if you forget the bag and left the shop ... ...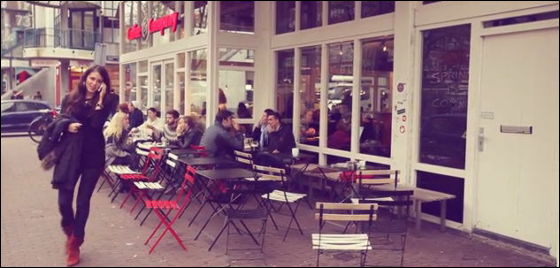 The bag tells us about it via Bluetooth.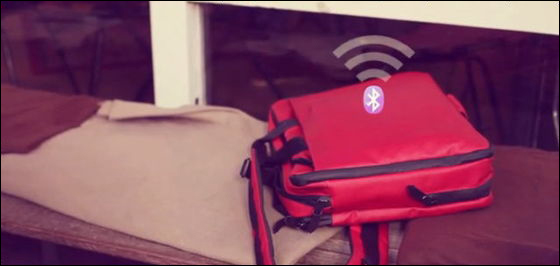 The character of "Did you forget your bag? (Do not you forget the bag?)" On the screen of the smartphone.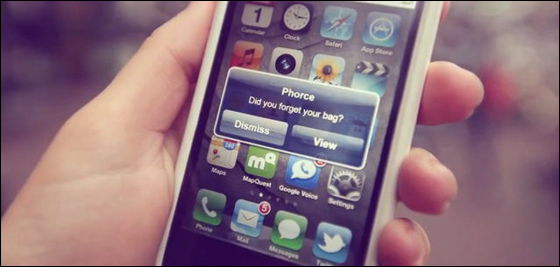 Phorce will change to three forms of messenger bag, backpack, briefcase with strap attachment.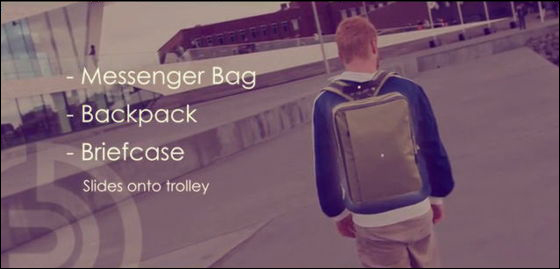 This is a backpack.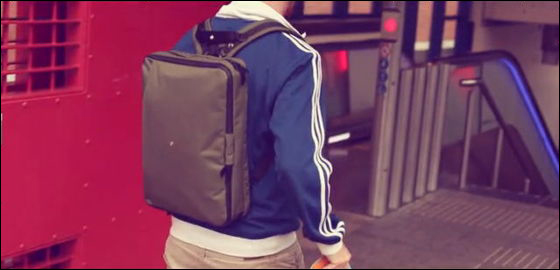 Messenger bag.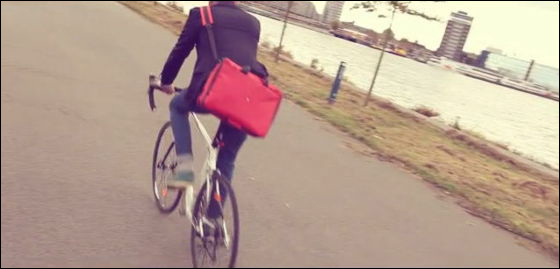 If you make it a briefcase type you can use it for business.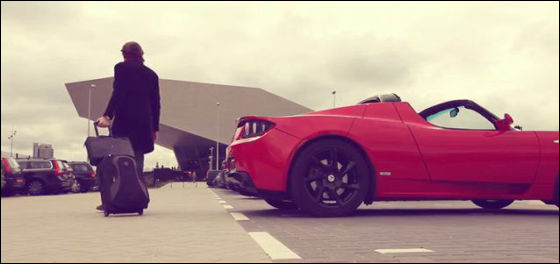 The side is like this, so it is also a point to carry it with the carry case integrated.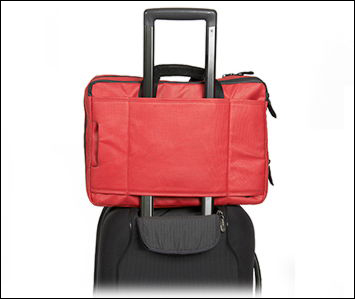 Magnets are loaded into the handle, and it is possible to easily group together easily.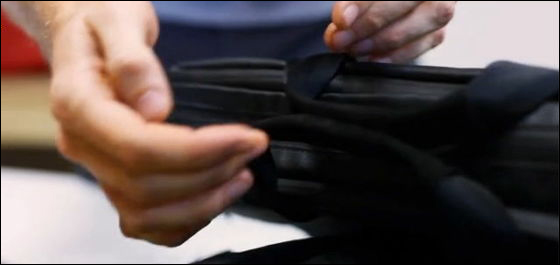 Because it is waterproof, even if running in the rain the inside device is safe.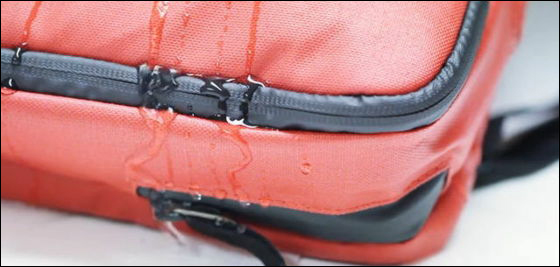 The color is developed in three colors, red, green and black.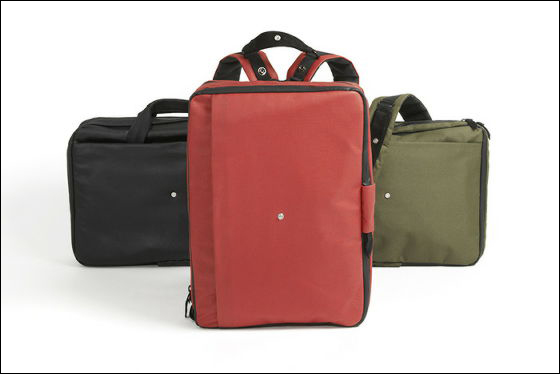 Phorce is currently recruiting investment for commercialization. You can get one Phorce with a USB cable with a capital of $ 219 (about 18,000 yen). Phorce for Mac will be from $ 299 (about 25,000 yen) investment, and if ordering from outside the United States, $ 25 (about 2100 yen) is required as a shipping cost separately.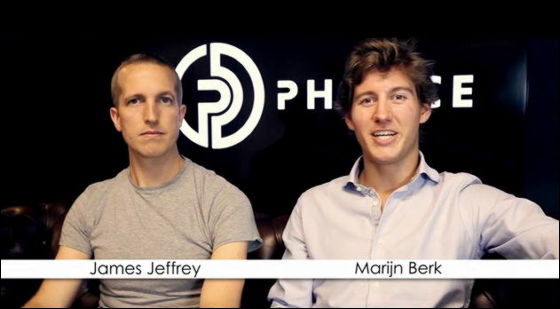 The deadline is Japan time on Sunday, December 23rd at 7:59 am.