I tried a cheap flight "Megabus" which is capable of moving about 315 km at about 1200 yen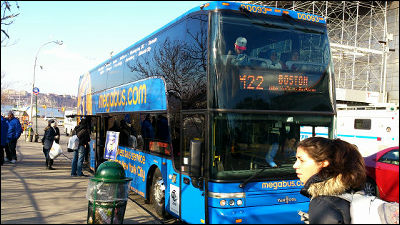 Because I decided to go from New York to Boston for interviewing, as a result of seeking various ways that saving traveling expenses as much as possible and being able to move comfortably, as a result I can use "15" I found a long distance flight called Megabus so I decided to actually ride.

MEGABUS
http://us.megabus.com/

Regarding reservation, you can do it yourself using the above site, and if you are a hostel in the city etc, you can ask the front desk to act on behalf of you.

The stop is a distance you can walk from Times Square in the heart of Manhattan and Penn station.

View Larger Map

Even if you say a long distance bus, there is no terminal, just a bus and a bus are lining by side of the way.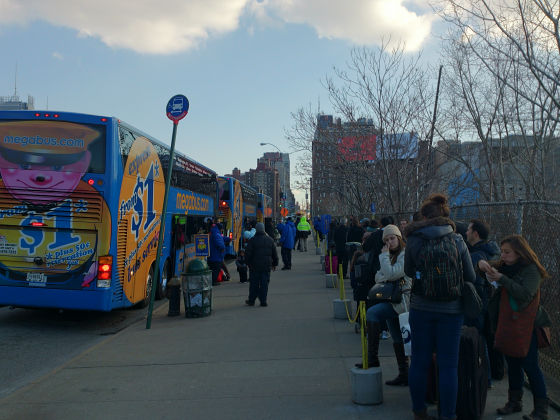 Illustration of a brother who smiled Tekkateka is a landmark.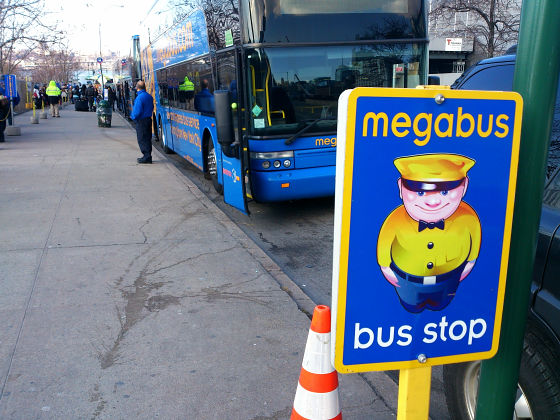 Because the destination is written like this, it will line up in that row.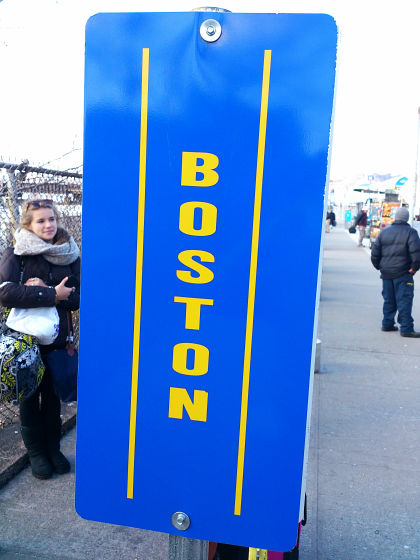 The body is like this. Although "megabus" is said, the size is not enormous and huge.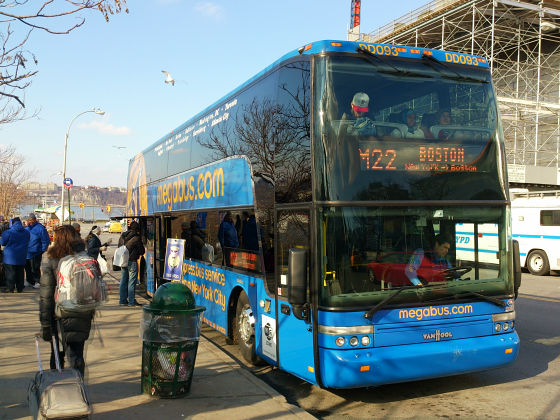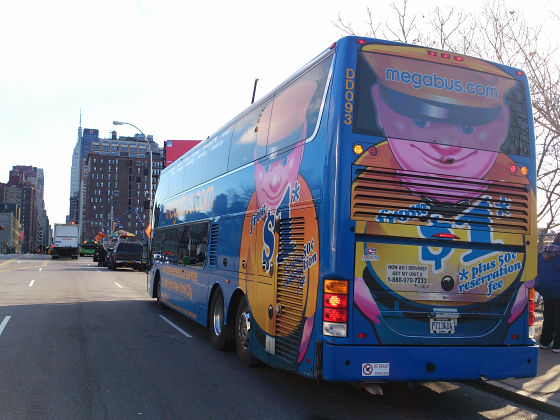 The place seen from the back. The illustration of the mascot character is politely appreciated despite being standing upright immovable posture with both hands beside the body.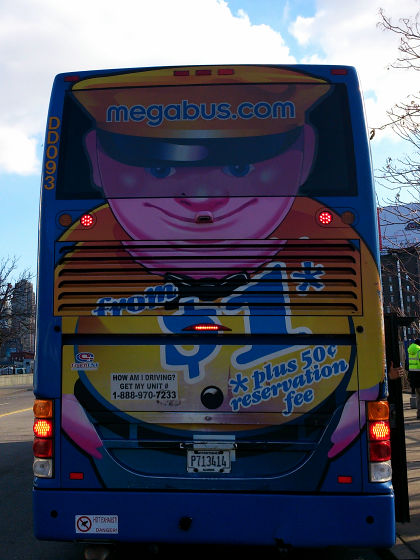 When departure time comes, everyone rides with Zorozoro.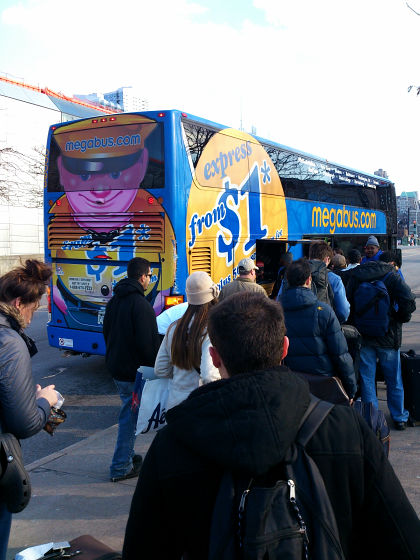 The entrance looks something like this.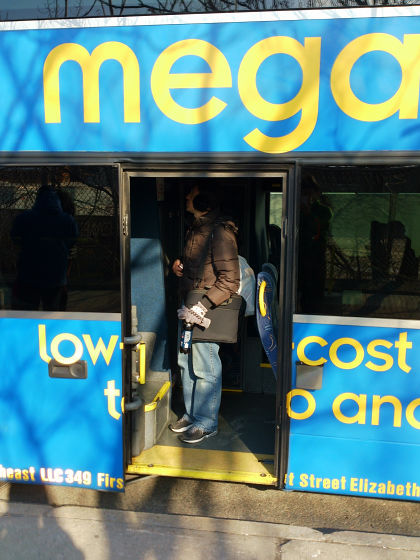 If you have a large baggage, you pass it to the staff who is standing in front of the bus and throw it in the luggage compartment.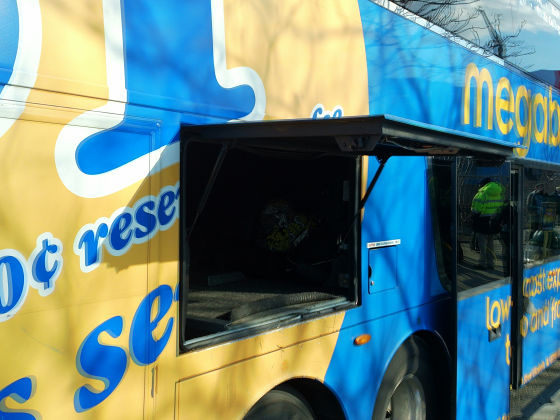 A total of 4 row seats of 2 rows on one side.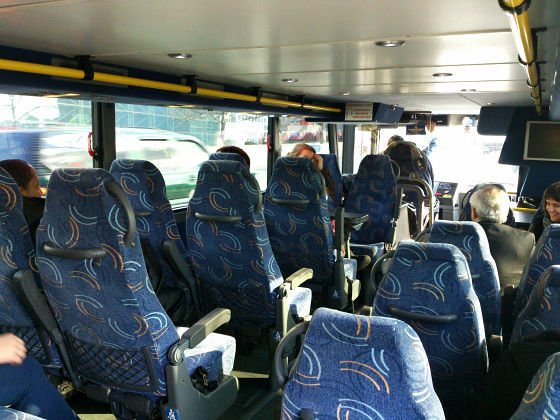 Seat is like this.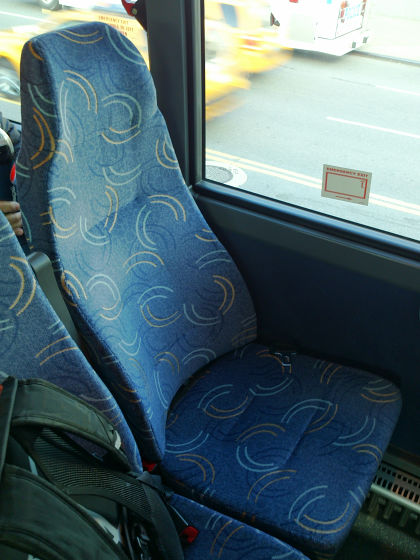 It is not a special large seat because it is a size enough to fill with just a small backpack.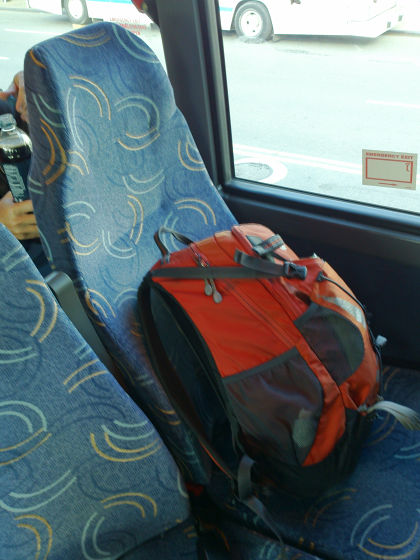 With foot rest.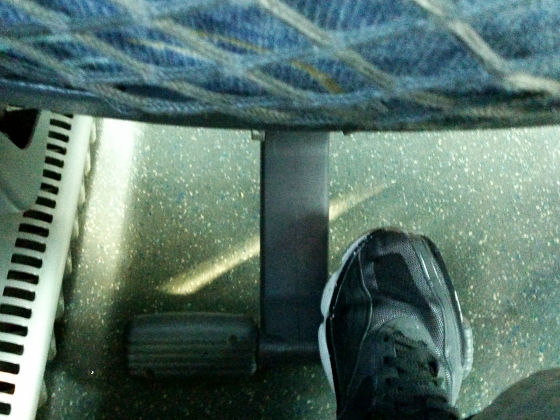 There are coolers and lights on the ceiling.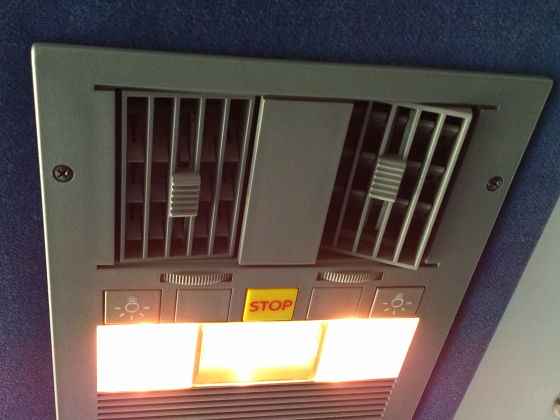 Since the outlet of the same shape as Japan is on the ceiling, it is very convenient to be able to charge a smartphone etc while moving.



I arrived at Boston's terminal station "South Station" in exactly 4 hours 30 minutes.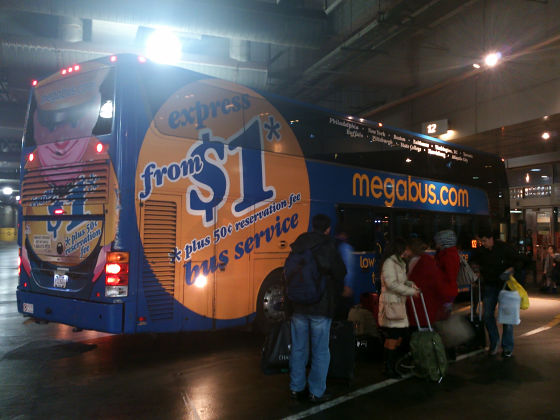 In addition, if you try to move by airplane on the same section, the price is about 1/20 (about 24,000 yen) because it is a market price. Besides New York and Boston there are also flights to Chicago, Dallas, Houston, Nashville, Washington DC, and so on, so those who want to save travel expenses at least for business trips or traveling are essential checks.