Lobster and mushrooms are mixed with sauce and breaded with cheese and bread crumbs Big Boy "Lobster Starredid"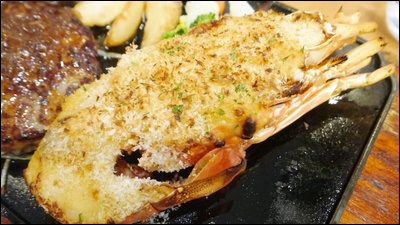 It is regarded as a high-class ingredient in Western cuisinelobsterWe cooked dishes using 'Lobster Fair"Is being held for a limited time at the big boy. The main dish "Lobster Starred Roll" combines the cut lobster and mushrooms with sauce and baked with cheese and bread crumbs in the oven. I decided to go to eat because I can enjoy a rich taste and texture made with prepuri.

Big boys baked with a big lobster with a cream sauce ♪ pizzy winter feast ♪
(PDF file)http://www.bigboyjapan.co.jp/robu.pdf

Arrived at the big boy.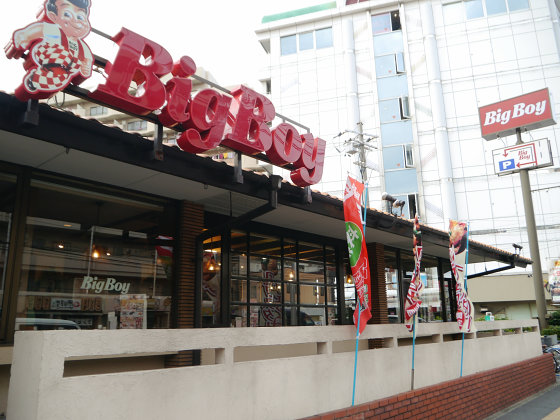 There are 4 types of lobster fair goods in all. In addition to the main lobster thermolle, there is also a set menu with handbags hamburger steak, big rice hamburger steak, and grilled chicken.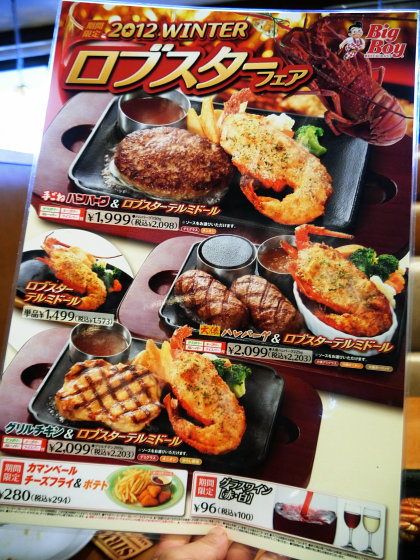 This time I ordered a hand tired hamburger & lobster Thermidor (2098 yen including tax).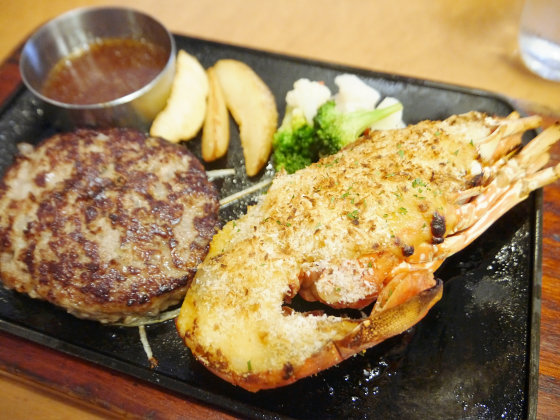 This is about the size of lobster compared with iPhone. It is half the size of one.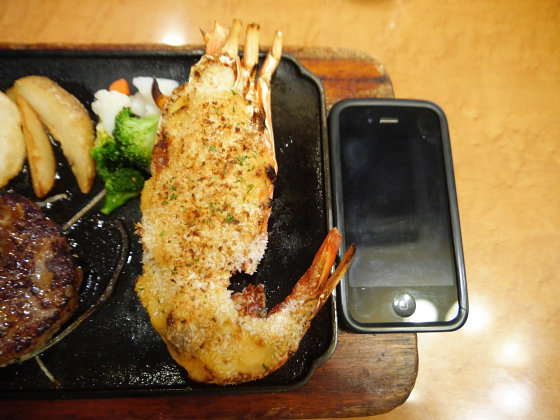 With cheese and bread crumbs, you can feel the baked fragrance of breadcrumbs and the rich smell of cheese.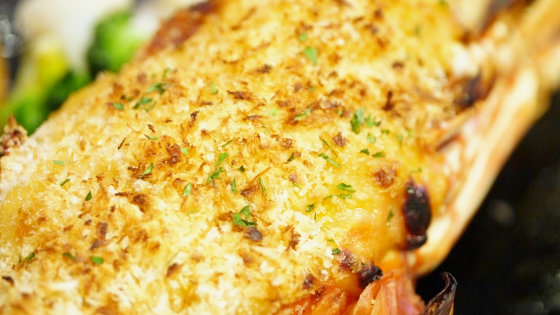 Because the surface is covered with breadcrumbs, the lobsters in the bottom are invisible, but check on how it is going to be done quickly.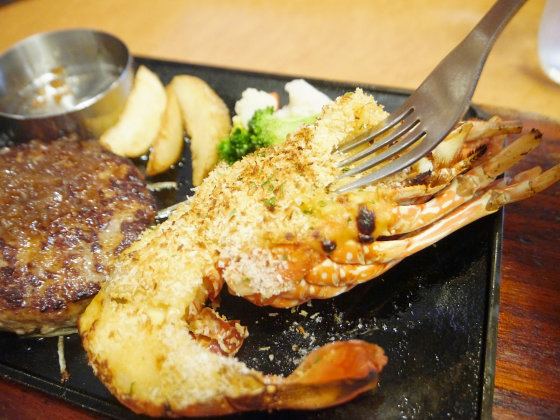 There are plenty of sauces that combine Amelienne sauce with concentrated umami of shrimp and vegetables to white sauce. Lobster 's body is pretty and you can feel a strong flavor that you can not lose even a rich sauce.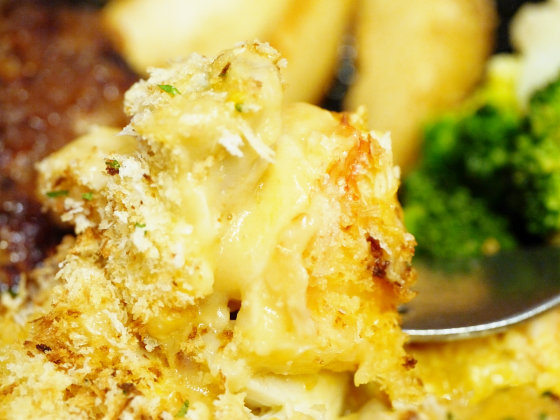 The body part is like this, it has been cut to about one size, so it is easy to eat.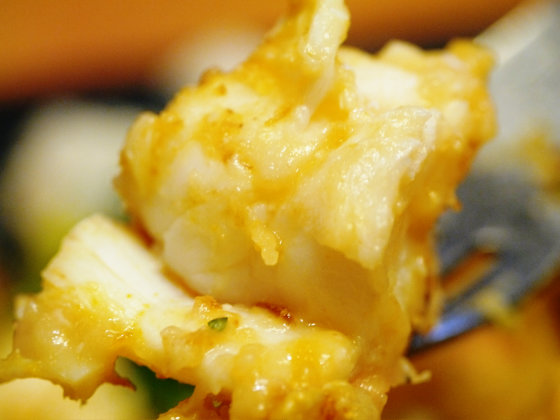 The one surrounded by the front breadcrumbs is a mushroom. The flavor of soft flavor like gratin goes well.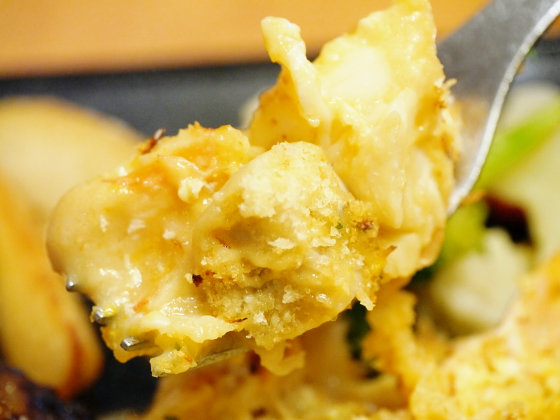 Even the part of the tail is packed with a gusset, there is more sense of volume than it looks. Because the body is thicker than shrimp, the texture of Primpli is considerable.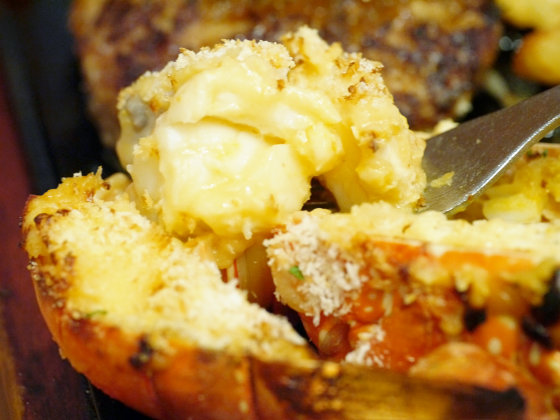 Not only lobster but also hamburgers. Choose an onion sauce that sauce is the most popular.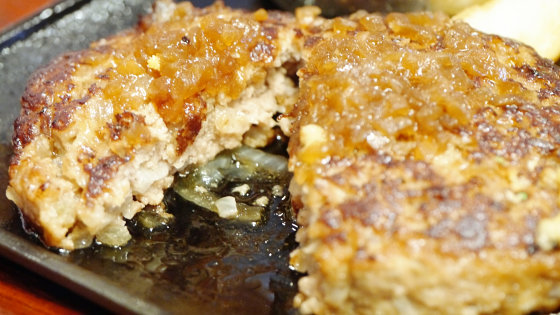 If you are absorbed in eating lobster it will get a bit cold but still the umami of the meat is enough. I think that you want a little more juicy, but the texture of the chopped onion contained in the sauce is also good, and the seasoning is also rough, so the combination with lobster is good.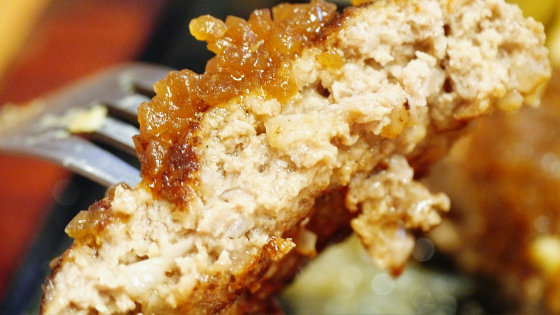 So that was a feast.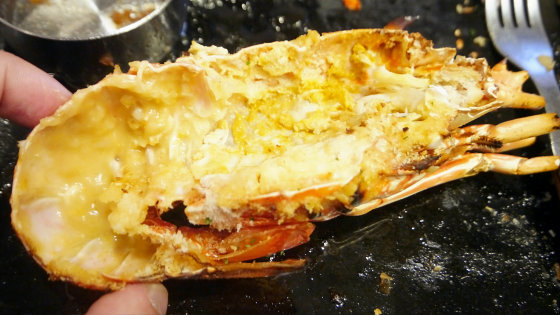 To the contrary, a bit powerful ant.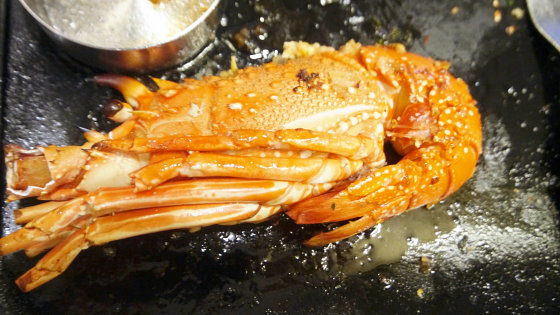 The set menu of this lobster fair includes a salad bar and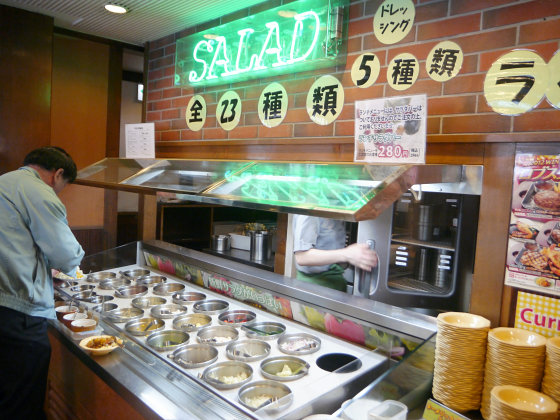 Curry Bar, Rice Bar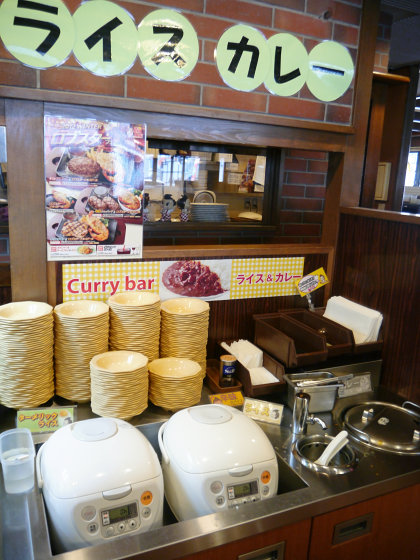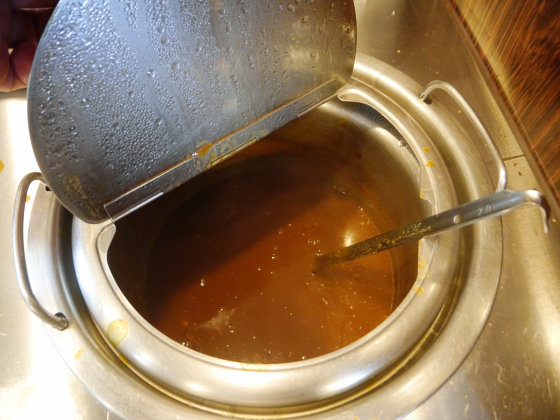 All you can eat and drink of soup bar comes with you.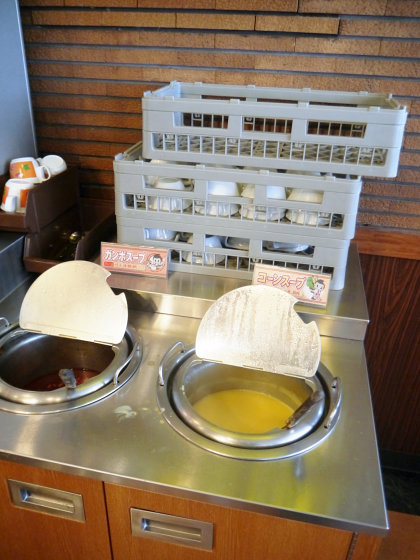 The last is sharks with gumbo soup. A little price goes up than normal menu, but you can enjoy elegant and luxurious lobster menu, and even you can eat all you can eat, such as curry and rice, it is content that is satisfied.