World's first full-size digital single-lens camera with dual AF "α99" Live photo review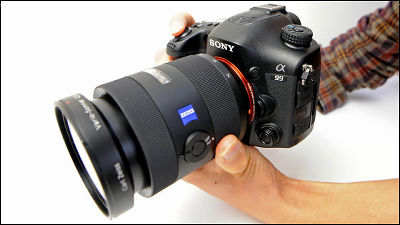 Dustproof drip-proof body + sensor shift type hand shake correction + GPS + organic EL viewfinder etc. A digital single-lens camera equipped with full-size sensor packed with all kinds of functions in this waySLT-A 99 V α 99"is. In addition, this machine is also a model equipped with a shaft tilt display that can only adjust the angle as a commercially available camera equipped with a full size sensor. Since I was able to borrow the actual machine from Sony this time, I decided to see the skill while shooting the main body to every corner and taking a night view.

SLT-A99V | Digital single lens camera "α" (Alpha) [A Mount] | Sony
http://www.sony.jp/ichigan/products/SLT-A99V/

◆Photo review

The one we used for this review was "Α99The body (left) and the optional lens "Vario-Sonnar T * 24 - 70 mm F 2.8 ZA SSM SAL 2470 Z".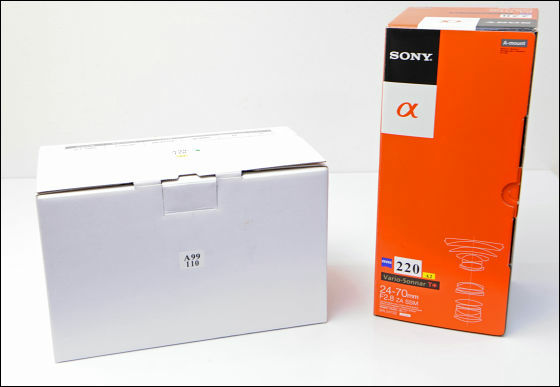 Besides the camera body, the contents are a charger, a battery, an accessory shoe cap, a charging cord, an instruction manual, a shoulder strap and so on.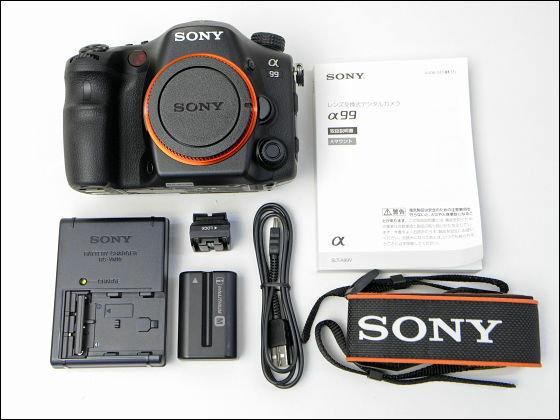 The appearance of the main body is as follows.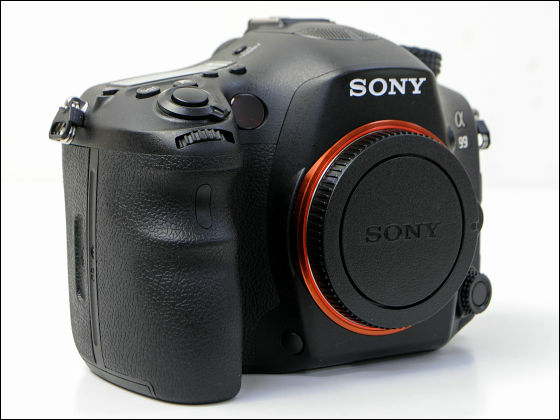 The size is horizontal 147 × vertical 111.2 × depth 78.4 mm.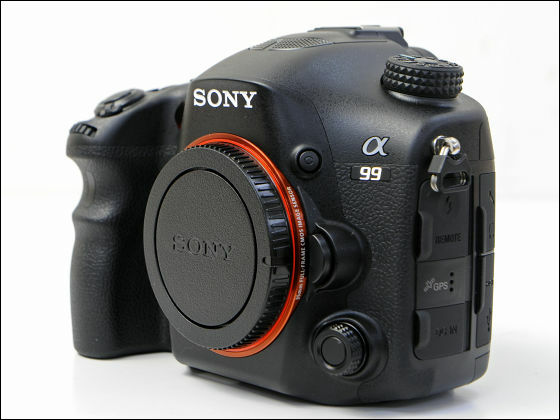 front.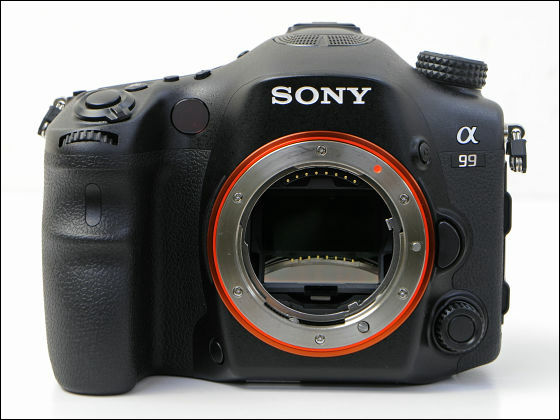 "Α99The logo looks something like this.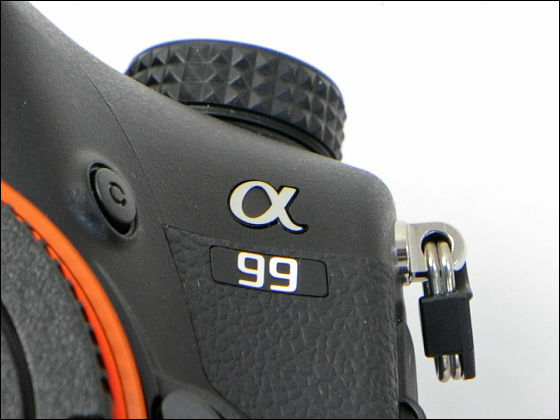 A lens mount whose outer periphery has become orange is a feature on the design. Also, in this interior, a CMOS sensor with 35 mm full size (35.8 x 23.9 mm) and effective pixel count of approximately 24.3 million pixels is built in.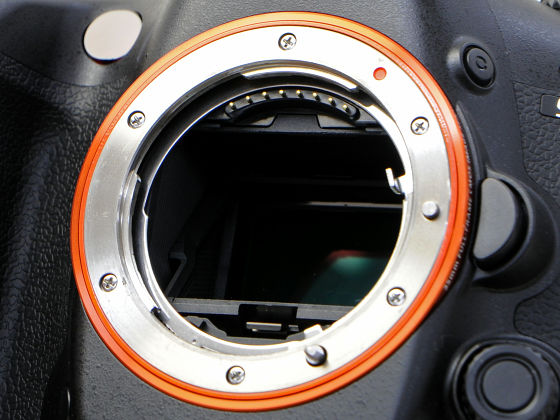 With "Translucent Mirror Technology" adopting a transmission mirror inside, unlike conventional single lens reflex cameras, the mirror does not move up and down even during shooting, so by simultaneously delivering light to the image sensor and the AF sensor, high speed focus It is possible to make it possible. Also,world's firstIn addition to the phase difference AF sensor, the image phase retardation sensor is also provided on the image sensor so that it can be focused quickly and accurately.

A silent multi controller is provided on the front of the main unit, and functions such as ISO adjustment and focus mode selection can be set.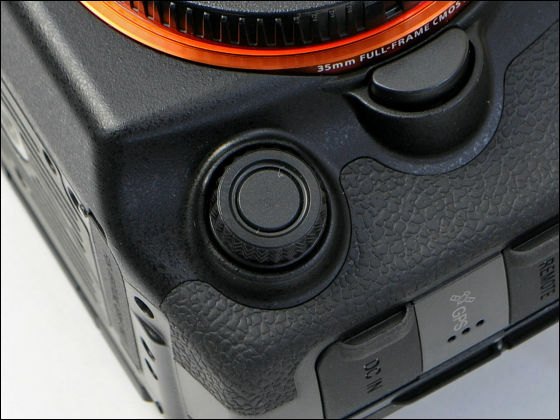 right side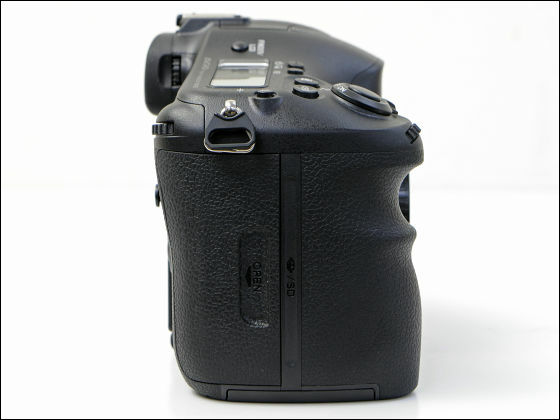 It has dual card slot, it corresponds to recording media such as SDXC card, Memory Stick PRO Duo.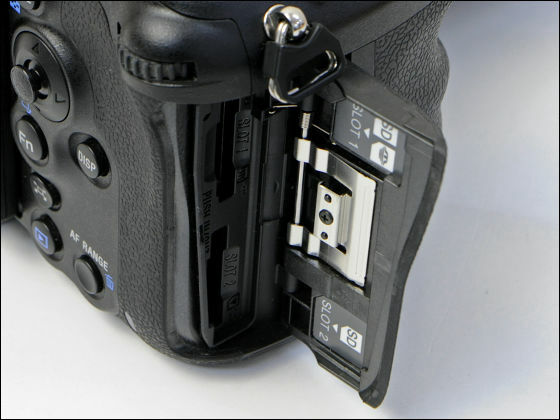 When shooting with EVF (Electronic Viewfinder) using the standard battery, it is possible to shoot pictures up to about 410 pictures and images up to about 155 minutes.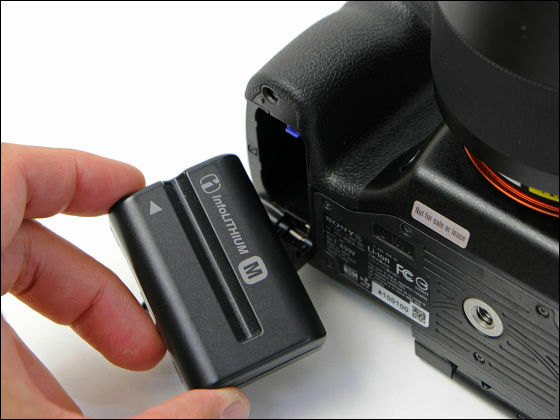 Left side.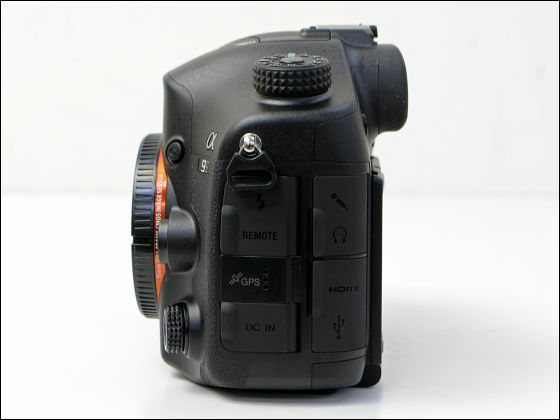 Synchro terminal, remote terminal, DC IN, microphone / headphone jack, HDMI output, mini USB port etc are installed.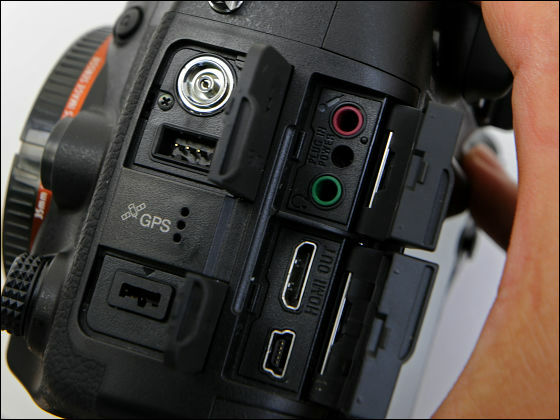 Upper part.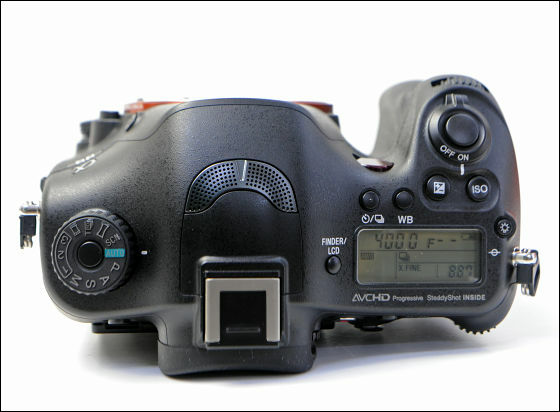 The situation around the shutter looks like this. Switching between single shooting and continuous shooting, white balance adjustment, exposure compensation, ISO, lighting of the backlight can all be performed in this place.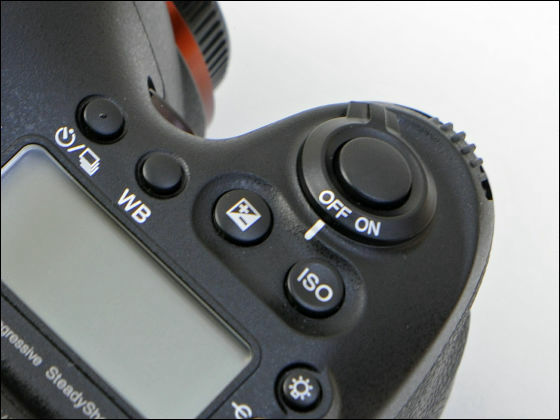 Dial for mode change is mounted on the upper left side of the main unit.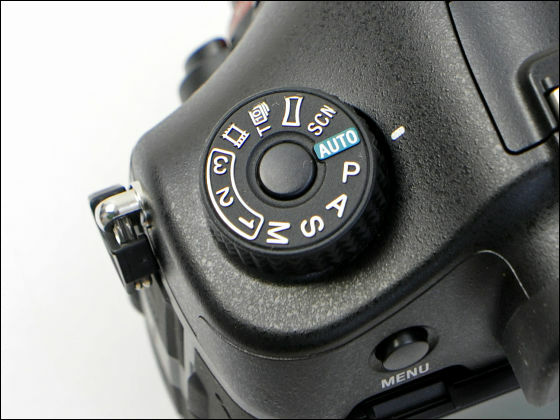 back.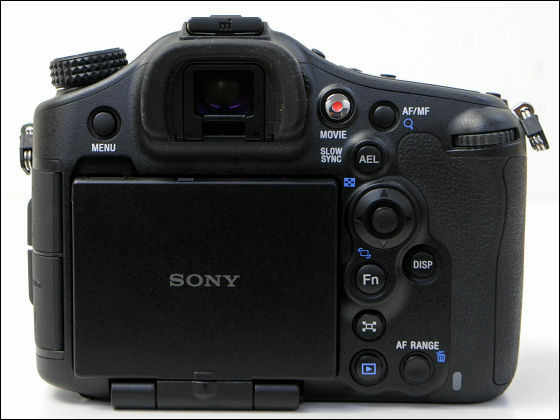 The EVF (electronic viewfinder) is 0.5 inch (2.255 million pixels) and the visual field ratio is 100 percent.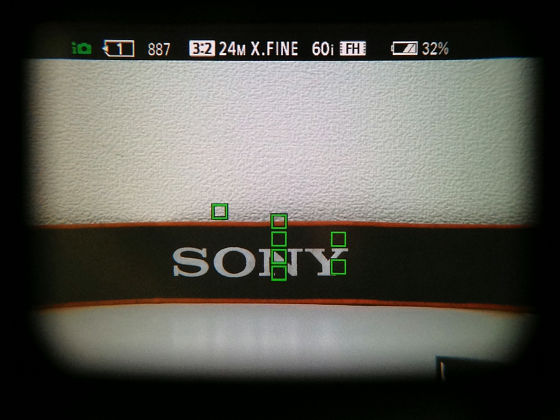 On the back is equipped with 3 inch TFT display (about 1,220,000 pixels).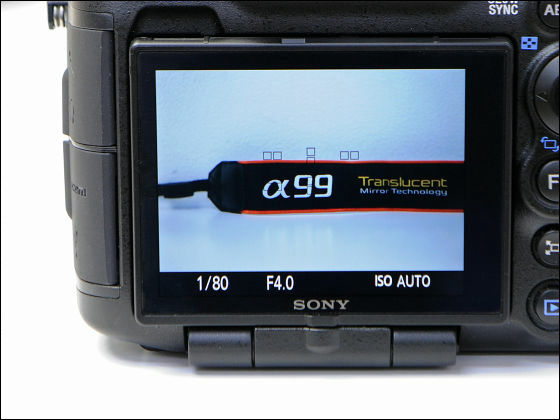 Easy shooting from high angle as 3 axis tilt is possible.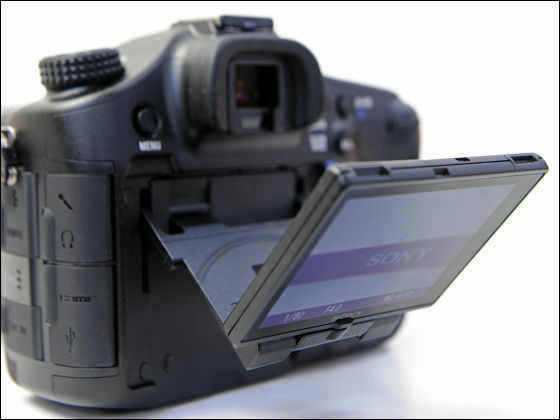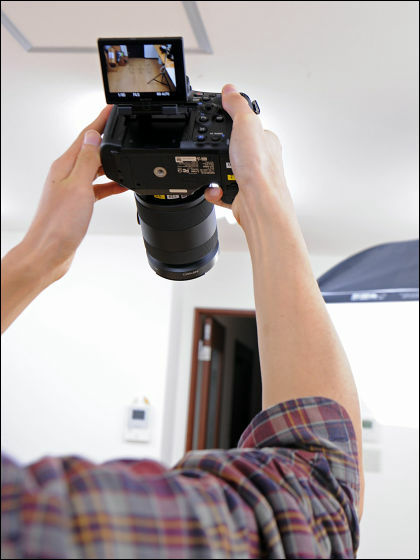 It corresponds also to low angle.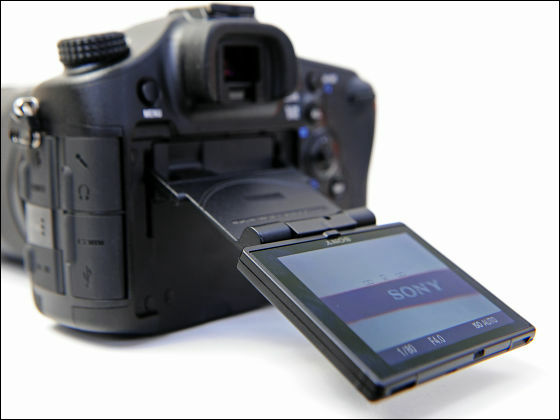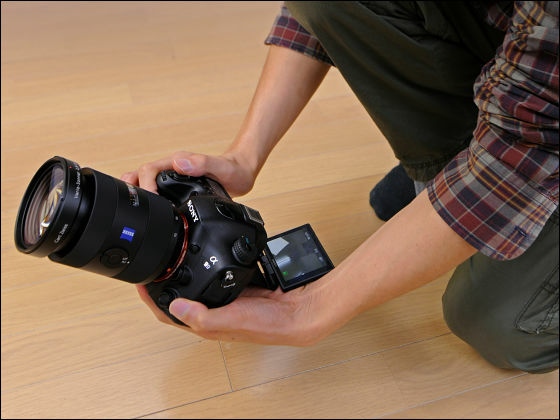 Even if you stand in the vertical position, you can use the tilt LCD to shoot at free angle.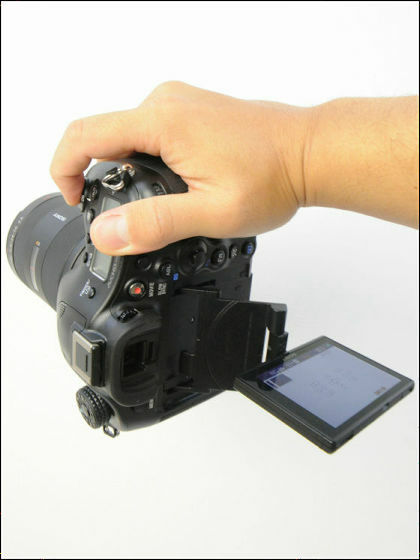 Please check in the movie below to see how the display is actually turning with the gurgle.

I tried to move the 3-axis tilt liquid crystal of "α99" guruguru - YouTube


The measured weight of batteries and recording media included is about 813 grams.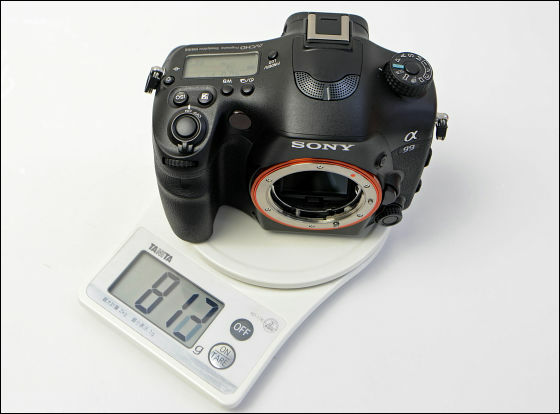 Approximately 1772 grams with lens.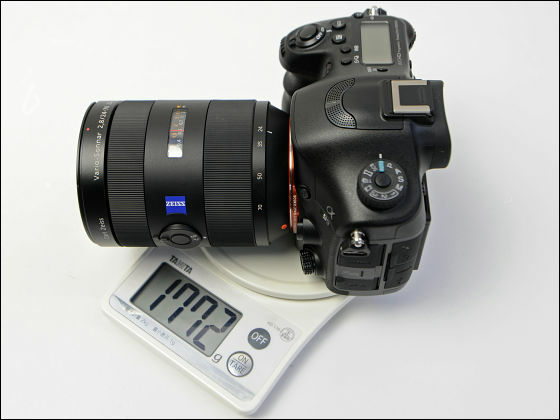 Please be aware that it may take 7 to 8 seconds for the shutter to turn off after turning on the power once the battery is removed. As it is in a hurry, it is recommended to turn on the power supply early in scenes where it is necessary to release the shutter.

I checked the starting speed of "α99" - YouTube


◆I took a picture.

Pictures and movies taken by actually bringing "α99" to Osaka at night are as follows. Unless otherwise noted, the settings are taken automatically by the handheld shooting. Please note that the shooting data is compressed when uploading to the server or YouTube, so the picture quality is deteriorated compared with the original data.

Taking a picture of the night view of the building is like this. Another one below is an enlarged view of the red frame.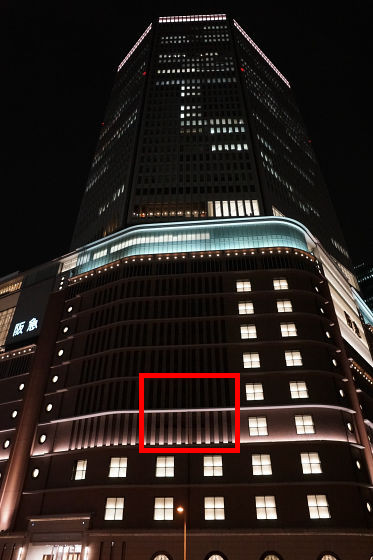 ※ The red frame disappears when clicked

When enlarging the inside of the red frame of the above picture, noise is suppressed quite steadily for nighttime shooting.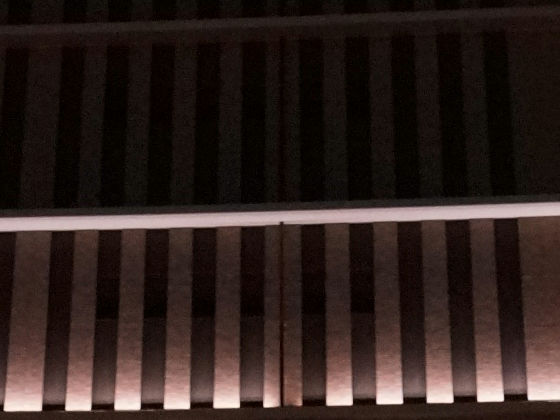 Osaka Station.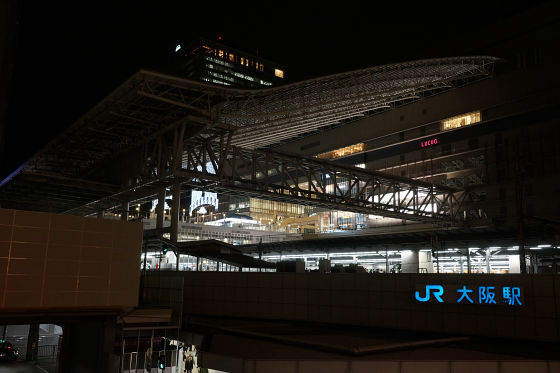 Signboard of the station. The edge of the image is not distorted.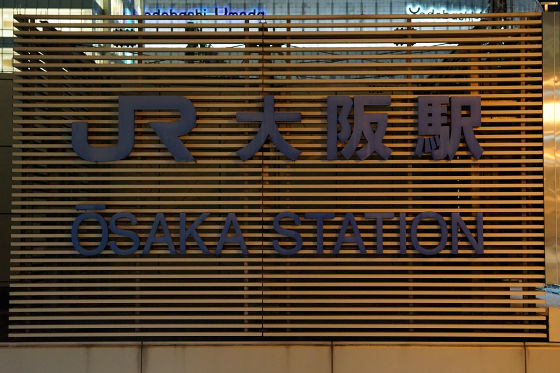 Concourse in front of Hankyu department store. You can shoot bright lights on the ceiling without hitting white.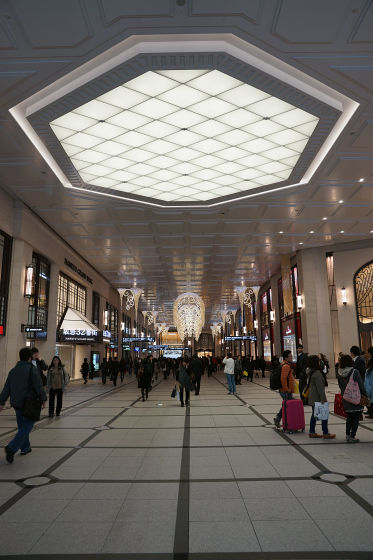 Ferris wheel at night.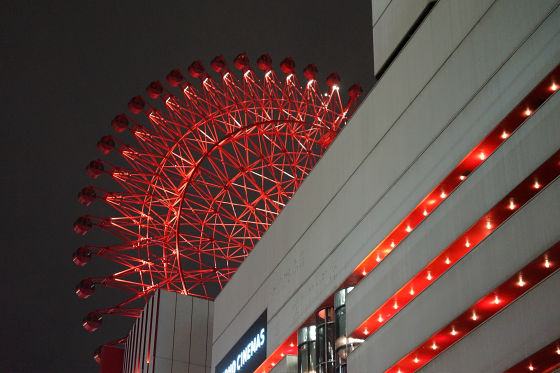 The movies taken in the same place are as follows.

I tried taking a night Ferris wheel with Sony "α99" with full size sensor - YouTube


When you set to manual mode and open the aperture to F 2.8, it is possible to take a picture with a blurred background.



Conversely, if you narrow down to F22, it will be a picture that was deeply focused.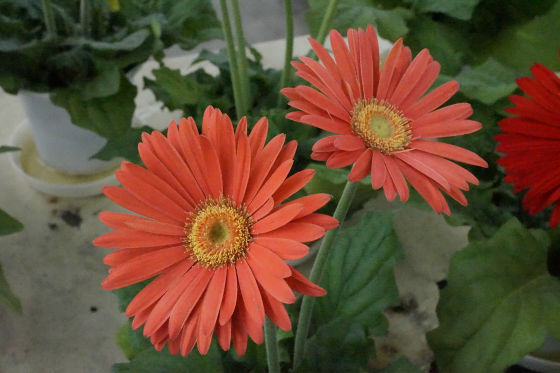 When creating an articleThe lowest price at the price .com is only 228,000 yen unitSo, for most people it is not a cheap price to buy, but when you consider that you can shoot both pictures and images using a full size sensor it's not necessarily too expensive. In addition, it is attractive that it does not have in the full-sized machine of other companies in that it has a triaxial tilt liquid crystal monitor. That's why it is recommended for people who want to shoot pictures and images with image quality but do not want to have more than one piece of equipment, or those who frequently use high / low angle photography.

Amazon.co.jp: Sony digital single lens camera α 99 body SLT - A 99 V