"JANJAN Calbee Consommé W punching tasty fried noodle" had a taste of the consomme kneaded in the noodle, it certainly was that taste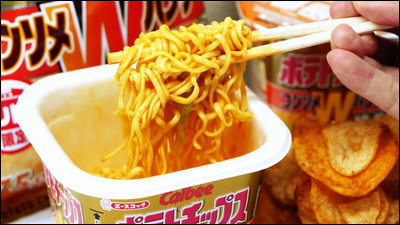 Calbee's "Potato Chips Consomme W Punches" from Ace Cock to Cup Soy Soba "JANJAN Calby Consomme W Punch Tasty Soba"(170 yen excluding tax) and appeared on November 19 (Monday). I tried to eat it quickly by kneading the consomme into the thick so that the taste of that potato chips is reproduced.

(Convenience store only) JANJAN Calbee Consommé W Punch Taste Yakisoba 2012/11/19 New release
(PDF file)http://www.acecook.co.jp/news/pdf/1211cjwy.pdf

The package is easy to hold with a vertical type.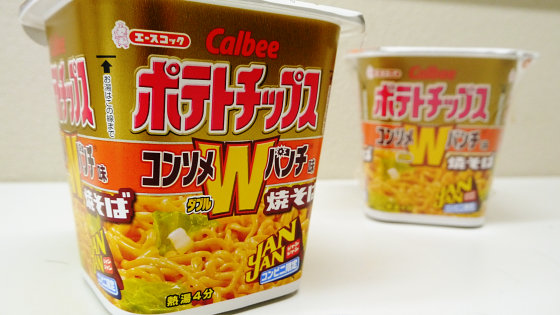 I tried aligning "Potato chips Consomme W punch". Socks around where the letters "W (double)" of the package are appealing greatly.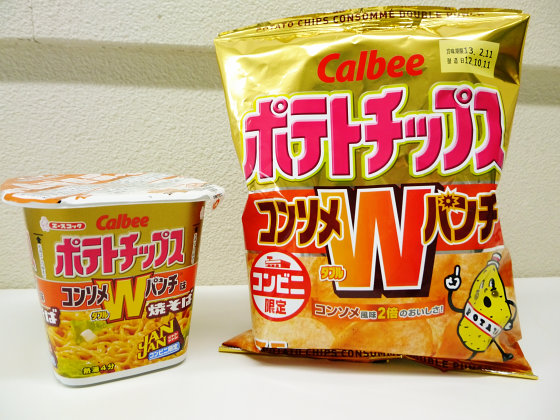 When I look at the raw materials, I feel a bit lonely with cabbage, onion only with ingredients. However, there seems to be a consomme in the fried noodles, so expectation will bulge like what the seasoned noodles are like.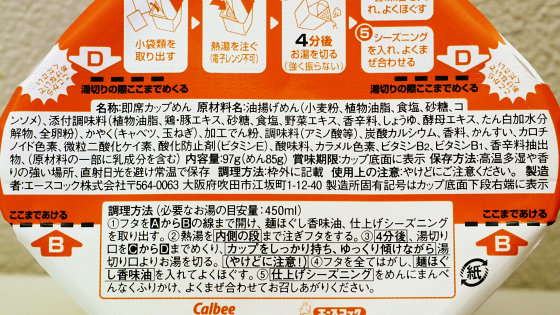 The energy per meal (97 grams) is 434 kcal.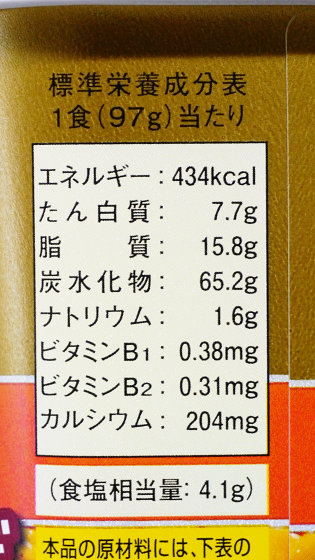 Two kinds of seasonings in noodle lozeni flavor oil and finish seasoning.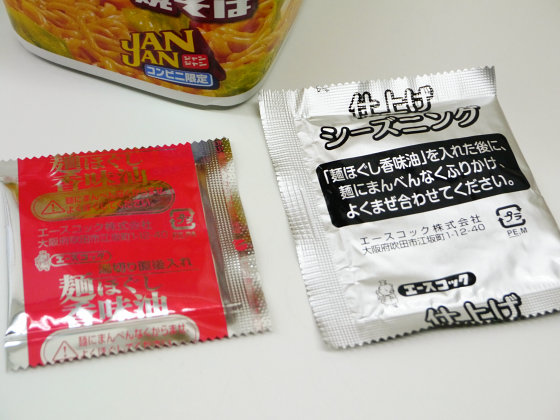 I see cabbage on the item. There are things with onions, but it is quite small compared to cabbage.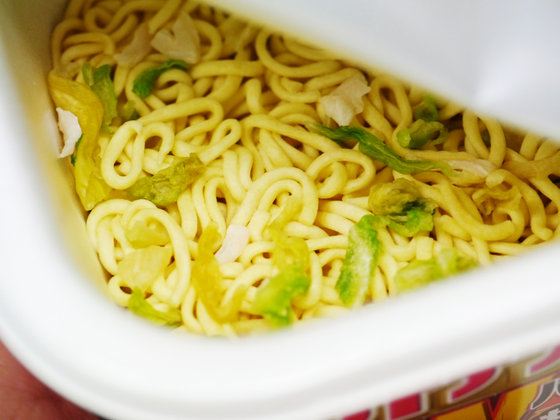 Pour hot water "4 minutesWait.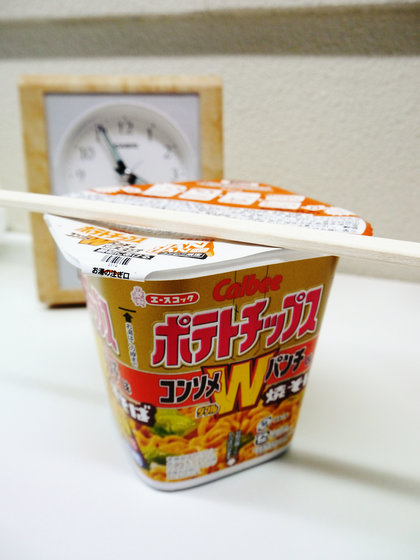 First of all I will sprinkle noodle looseness flavor oil.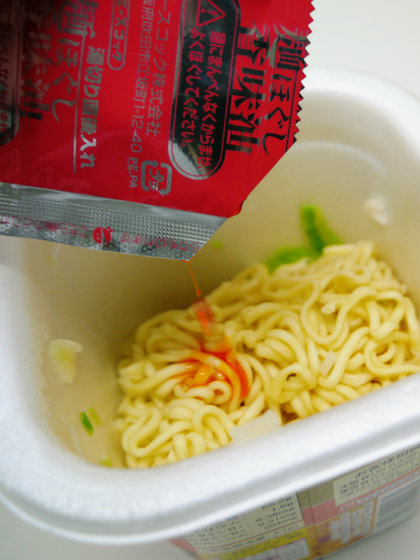 Mix it thoroughly as it gets stuck in the whole noodle.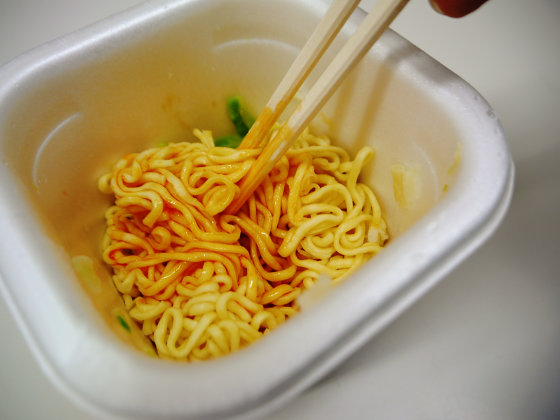 Next finishing seasoning ......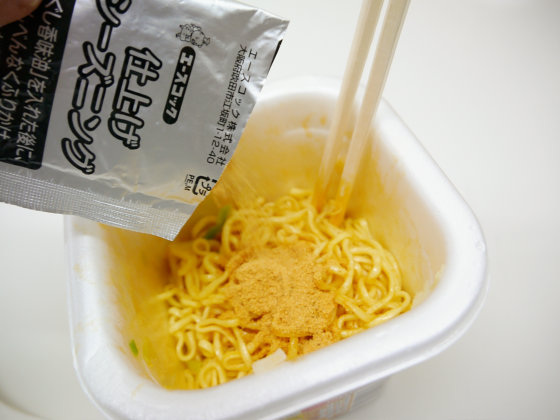 Completion if you stir well.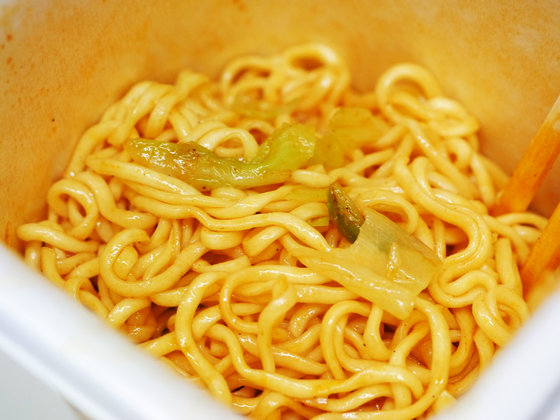 The fragrance has a strong smell of consommé and junky flavor, exactly the smell of consomme W punch flavor of potato chips. Although the taste certainly tastes of consommé, it is not so intense flavor as potato chips, but it is feeling that it has been adjusted well by holding down a bit. So, even thick noodles with split and voluminous feeling will not be overwhelmed by the strength of the taste, it is possible to proceed with eating. However, since the taste is monotonous and monotonous, the latter half gets tired, so if you can, the appliances will increase the kind of ingredients a little more, maybe you wanted to increase the amount.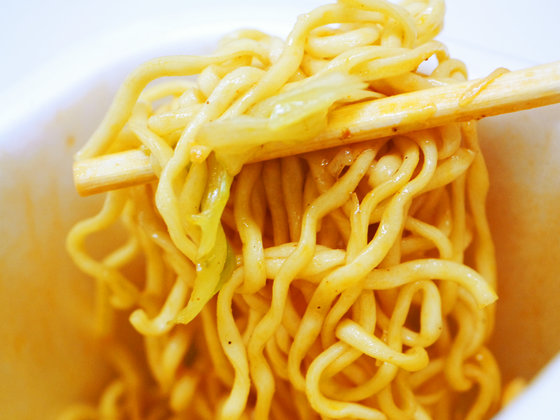 Still, because the flavor of the consommé W punch of potato chips can be felt firmly, please try it if you are interested, "What is it like when the consomme W punched flavor of that potato chips becomes burnt soba?"