A blog site claims that Getty Images arbitrarily deprived the rights of use free images that had been made public on Flickr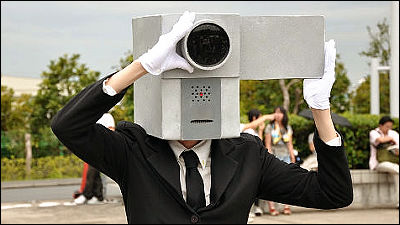 ByHobby_blog

As a tool to display the intention to disseminate new copyright rules for the Internet age, authors of various works themselves "by themselves, it is okay to use my work freely"Creative Commons License(CC license), but it is a blog siteEpsos.deIs an image content providerGetty ImagesClaims to be stealing photos from Creative Commons.

Getty Images is Stealing Pictures from Creative Commons | Flickr - Photo Sharing!
http://www.flickr.com/photos/epsos/8138893914/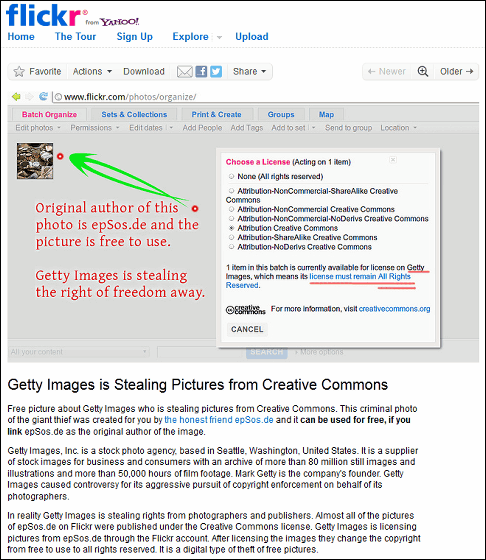 Getty Images is an image content provider that offers still images and videos online to creators and media companies around the world. We are headquartered in Seattle, we have more than 50,000 hours of film and more than 80 million photos, but community site aimed at sharing photosFlickrIt is also known to be partnered with.

Getty Images hasFlicker CollectionThere is a page that says that the pictures used on the page begin with the Getty Images editor team sending an invitation to the photographer who is posting photos on Flickr.FAQAccording to Getty Images, if an invited person agrees and signs the contract, the exclusive right to sell only the photos that Getty Images keeps and the photos similar to that photo will occur. And when Getty Images sells licenses, royalties are paid to the photographer. In addition, you can not immediately delete the image that you got on the Getty Images site.

It is a blog siteEpsos.deI am publishing photos on Flickr, but none of themCC licenseAnd "We can use photos freely if we attach a link". However, epsos.de argues that Getty Images owns own pictures that can be freely used by changing copyright, by being licensed to use rights through the Flickr account. I will.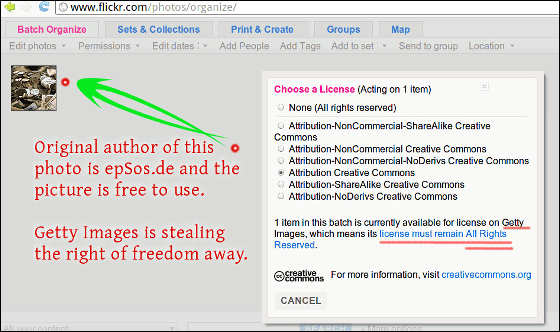 The photos that epSos.de said "stolen" in Getty Images are as follows.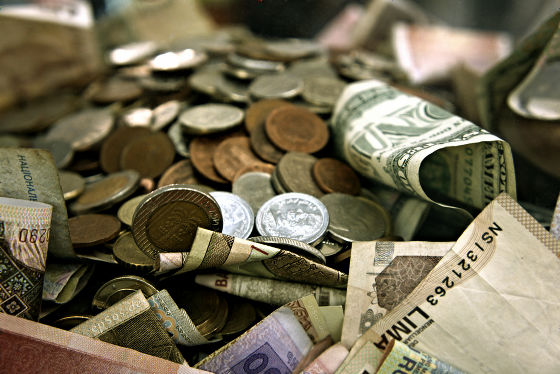 ByEpSos.de

Getty Images tells the owner that the owner of the website illegally uses the photoSend invoiceWe have been doing things from before, in partGetty ScamIt is called as.

However, it is epsos.de's assertion that the actual Getty Images are "stealing rights" from photographers and publishers. Since Flickr and Getty Images have agreed to convert copyright between the two parties, it is impossible to ask Flickr to change copyright. Since Getty Images has copyright only for the photographs owned by himself and because it is protected by publishers etc., it should not be possible to monopolize the right of the photograph, so epSos.de litigation We plan to solve this problem with a view on.
in Note, Posted by logq_fa