FamilyMart also responds to receipt of convenience stores purchased on Amazon.co.jp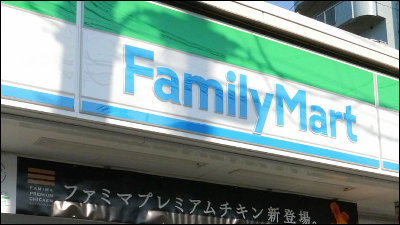 For those who are not at home during the time that baggage is delivered at Amazon.co.jp, you can also receive goods at convenience storesReceiving a convenience store"We have offered a service called Lawson 8600 stores nationwide until now but it was also possible at FamilyMart stores from today.

October 31, 2012 Payment and payment of goods purchased on "Amazon.co.jp" is possible at FamilyMart stores nationwide! | News Releases | Corporate Information | FamilyMart
http://www.family.co.jp/company/news_releases/2012/121031_3.html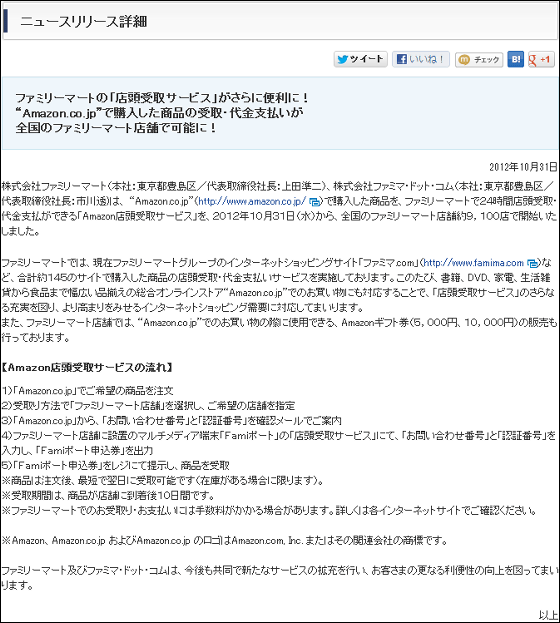 In FamilyMart, our group's online shopping site "Famima. Com"About 145 sites such as purchased products, we offer services to receive at the store and pay for the fee, but from today (October 31) Amazon.co.jp will be joining here It was.

Amazon.co.jp: Receiving convenience stores
http://www.amazon.co.jp/b?node=57083051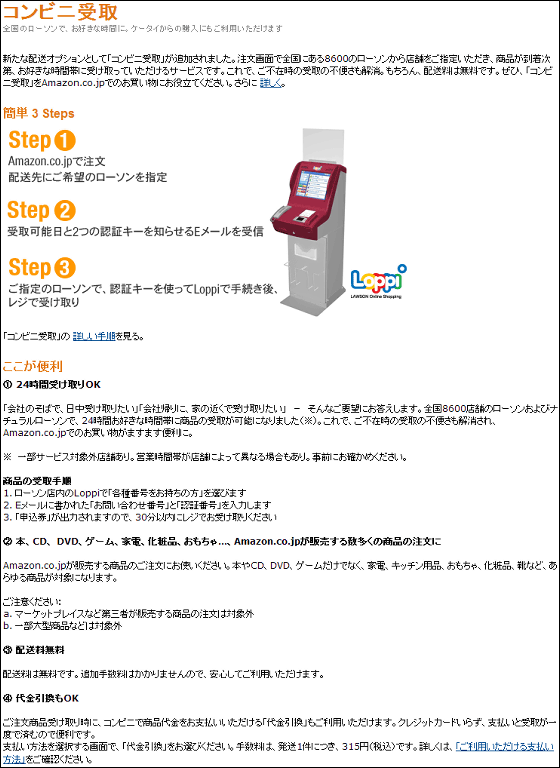 The flow of the convenience store over-the-counter reception service of Amazon.co.jp only specifies the desired shop from the convenience store (Lawson or Family Mart) by the receiving method when ordering products.

Since the inquiry number and the authentication number are written in the order confirmation mail, use Loppi if it is Lawson, enter this inquiry number and authentication number using the Fami port if it is family mart, present the ticket issued by the terminal at the cash register It will take the form of receiving products.

Product can be received on the next day at the shortest if there is stock after ordering. The period of receipt is 10 days after the arrival of the store of goods.

Since there are about 9100 stores in FamilyMart nationwide, when it is combined with LAWSON, the number of shops to receive is 17,700, which means that convenience has increased considerably.