Application that can benchmark Android · iPhone and compare performance "PerformanceTest Mobile"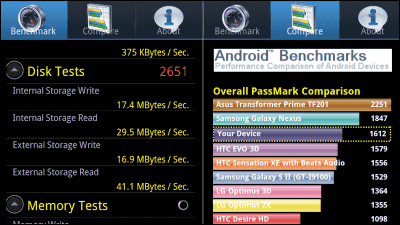 Actually using the Android smartphone you are using · iPhone · iPad · iPod TouchbenchmarkThen, a free application that can confirm the performance of CPU, disk, memory, 2D graphic, 3D graphic compared to other terminals is "PerformanceTest Mobile"is. For installation and operation using an Android smartphone, please see below.

PassMark PerformanceTest - Android application on Google Play
https://play.google.com/store/apps/details?id=com.passmark.pt_mobile

IPhone, iPod touch, iPad compatible PerformanceTest Mobile found on the iTunes App Store
https://itunes.apple.com/jp/app/performancetest-mobile/id494438360

This time for Android smartphoneGALAXY S II (SC-02C)It actually benchmarks, so it's on Google PlayPerformanceTest Mobile pageTap 'Install'.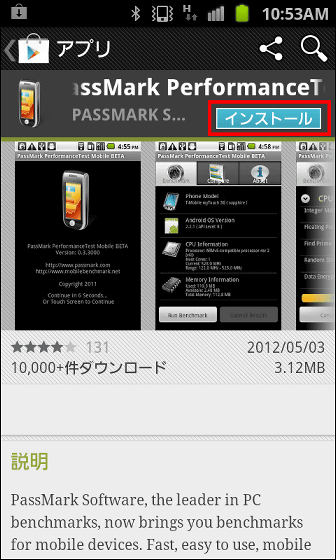 Wait for about 2 minutes to complete the installation.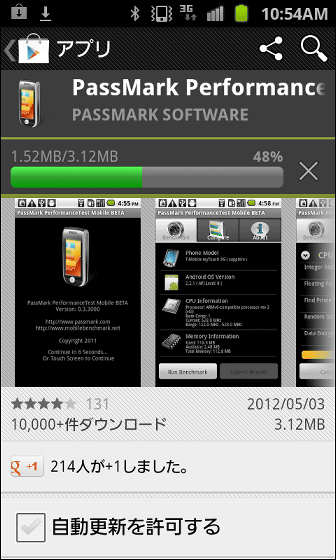 When installation is completed tap "PassMark Performanc"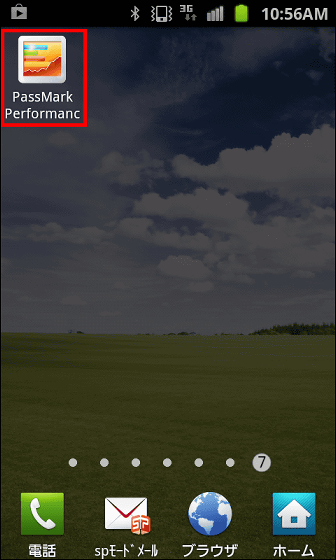 Tap the screen.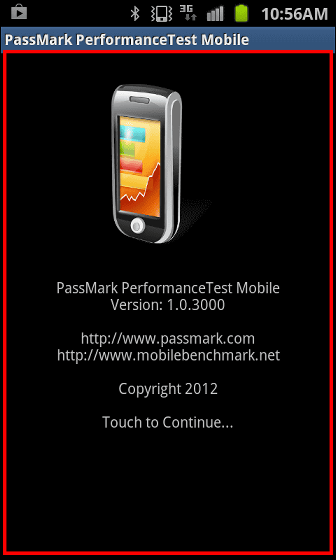 The operation screen is switched.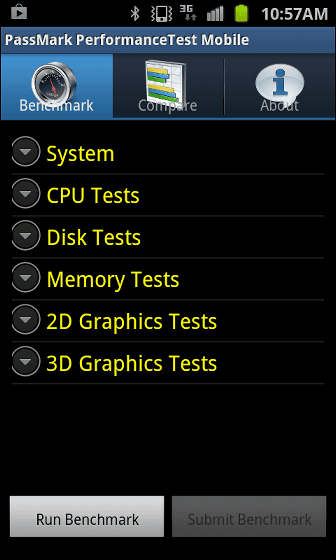 By tapping "System" you can check detailed system information such as OS version.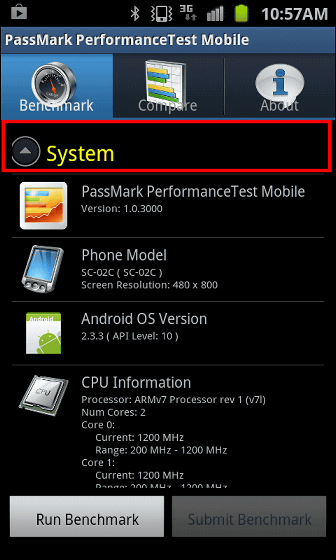 To run the benchmark, tap "Run Benchmark" below.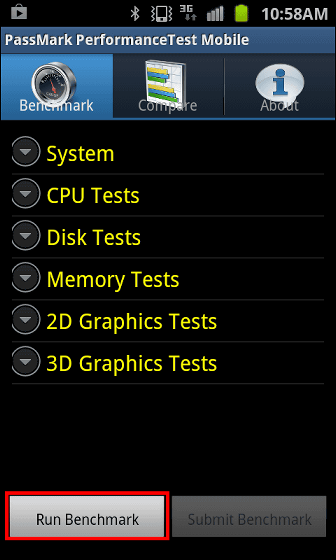 The following tests were carried out and the benchmark was completed in about 4 minutes.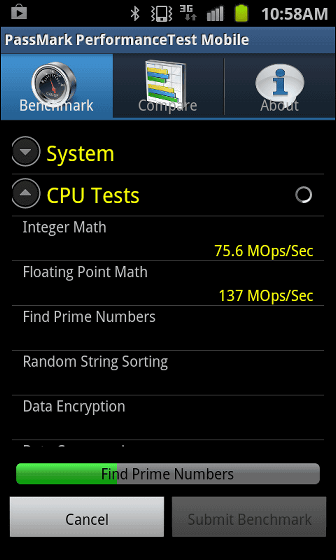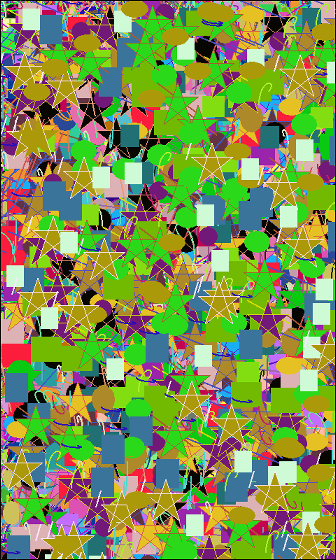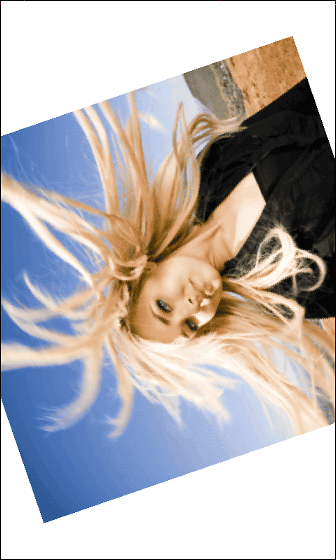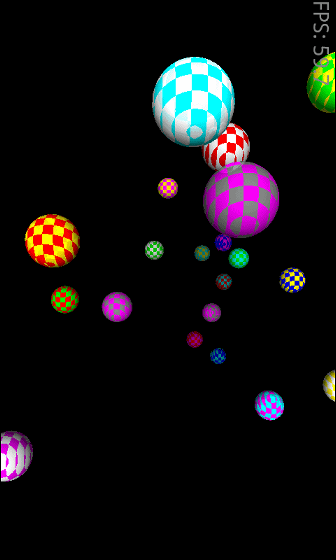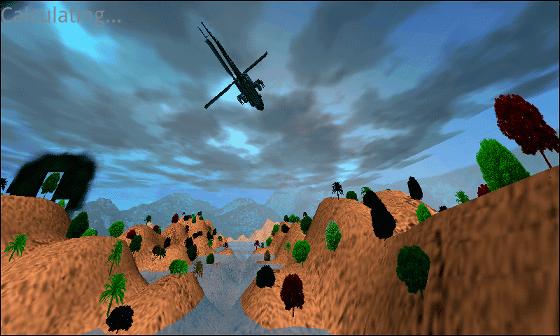 After the benchmark is completed, data is being collectedPassMark SoftwareTo send results to, tap "Submit Results".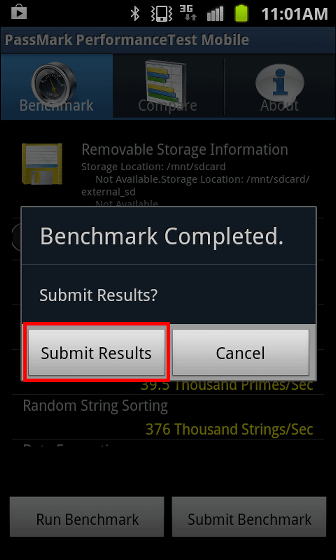 Tap "Okay".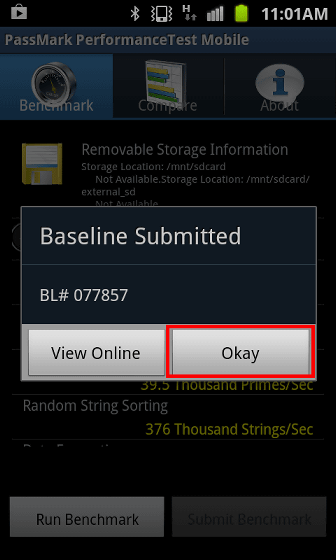 Next, to check the result of comparing the performance of benchmark smartphone and other smartphone, tap "Compare". This screen compares overall performance, and "Your Device" surrounded by a yellow dotted line is GALAXY S II (SC-02C). If you slide the screen downwards, you can check each item such as CPU and disk performance.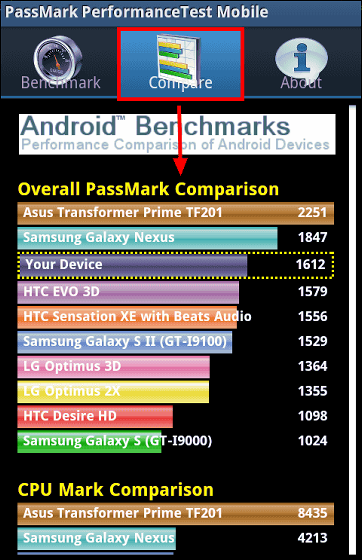 CPU performance comparison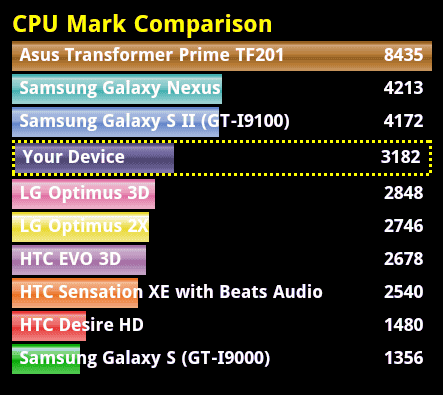 Disc performance comparison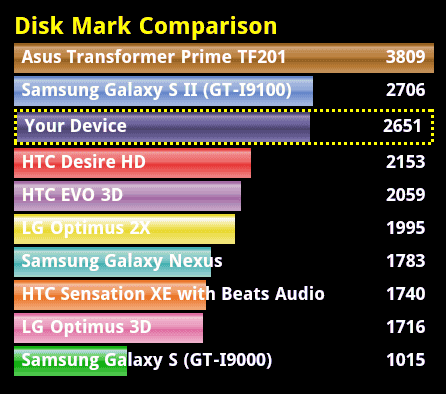 Memory performance comparison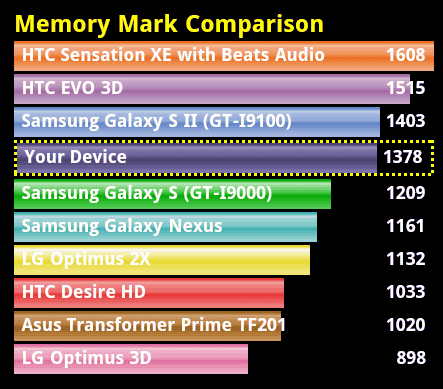 2D graphic performance comparison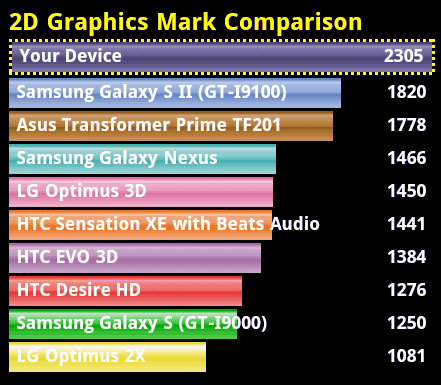 3D graphic performance comparison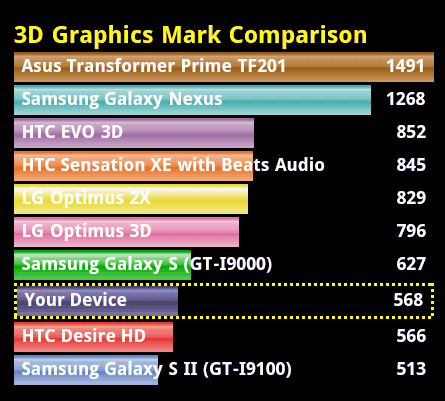 Also, if you want to check only the benchmark results of various Android-powered smartphones, you can browse by accessing "PassMark Android Benchmark Charts" below.

PassMark Android Benchmark Charts
http://www.androidbenchmark.net/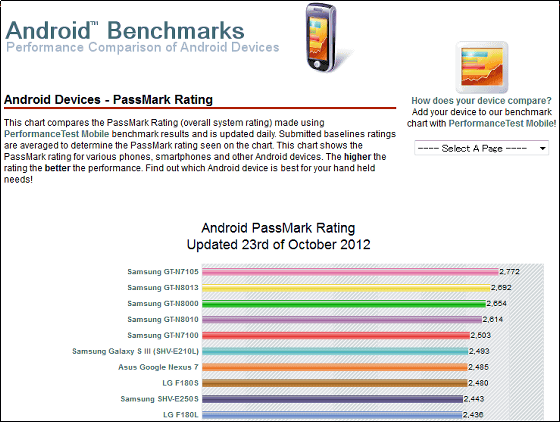 If you want to search by device name, you can access it by accessing the following page.

PassMark - Android phone model listing
http://www.androidbenchmark.net/device_list.php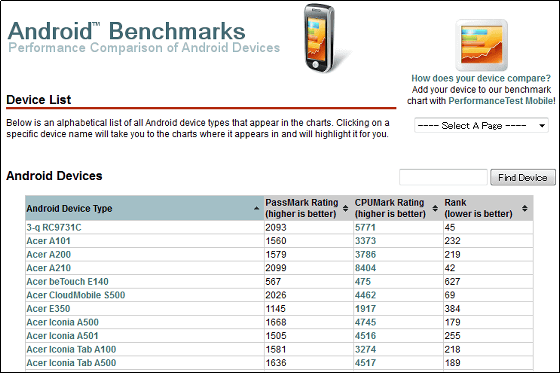 In addition, if you are checking the benchmark of iPhone, iPad, iPod Touch, you can access "PassMark iPhone, iPod Touch, iPad Benchmark Charts" below.

PassMark iPhone, iPod Touch, iPad Benchmark Charts