"Free WirelessNetView" free software that can confirm the radio wave intensity etc. of each wireless LAN access point crisply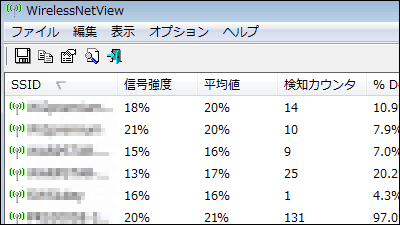 It is unnecessary to install and information such as the radio field strength of the wireless LAN access point you are usingRadio interferenceFree software that can be checked easily is "WirelessNetView"is. It can be started on Windows XP, Windows Vista, Windows 7, and Server 2008.

WirelessNetView - Wireless Network Monitoring Software
http://www.nirsoft.net/utils/wireless_network_view.html

Click "Download WirelessNetView in zip file" below the middle of the above site.




Because it becomes Japanese, click "Japanese" below the place where you downloaded the software.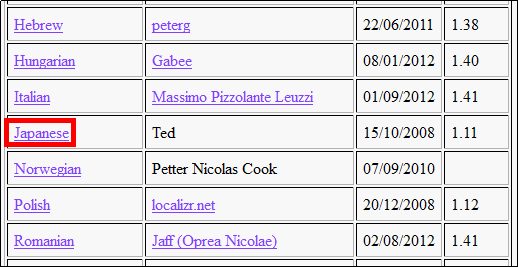 Download the two downloaded ZIP filesExplzhExtract it with etc, and drag & drop "WirelessNetView_lng.ini" to the folder containing "WirelessNetView.exe" by drag & drop.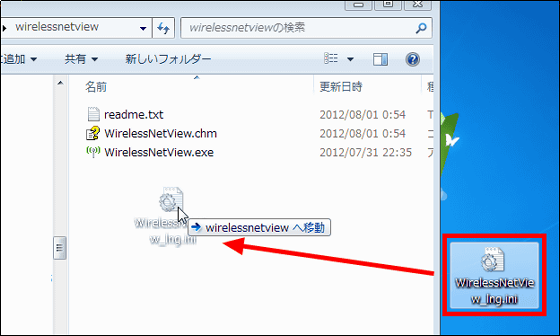 Next, start "WirelessNetView.exe".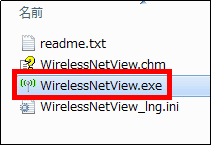 The operation screen is displayed.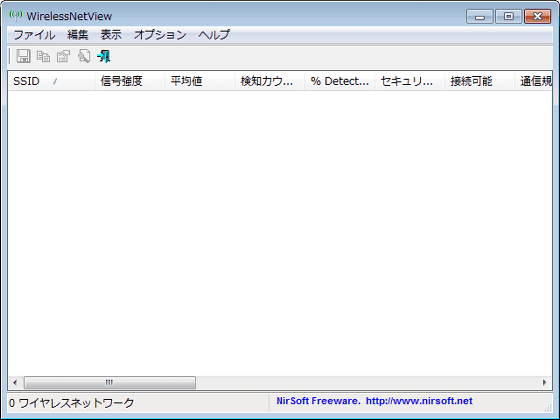 When you turn on the wireless LAN function, the wireless LAN access point is detected and displayed.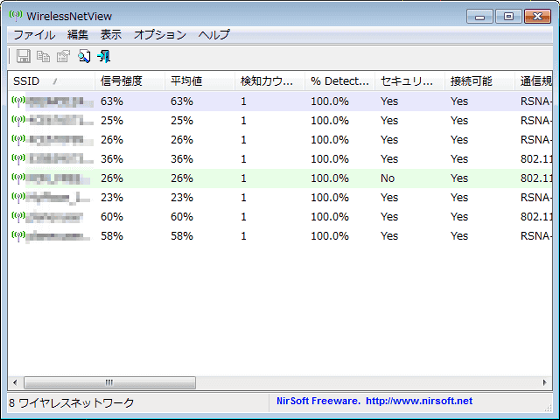 What is displayed is "SSID"Signal strength" "average value" "detection counter" "% Detection (detection rate)" "security" "connectable" "communication standard" "encryption" "PHYmethod"



"First time detection" "Last detection" "MAC address" "RSSI(Received signal strength refers to stronger electric wave as it is closer to 0) "" Channel frequency (GHz) "" Channel number "" Company name "" Maximum Speed ​​"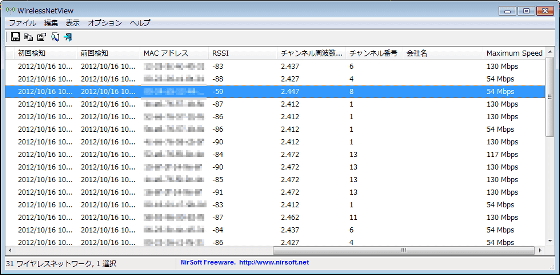 To check the condition of radio interference, click the channel numbers and arrange them in numerical order, and check whether there are multiple channel numbers of the wireless LAN access point being used. If there are multiple wireless LAN access points on the same channel, we will consider changing the channel of the wireless LAN access point.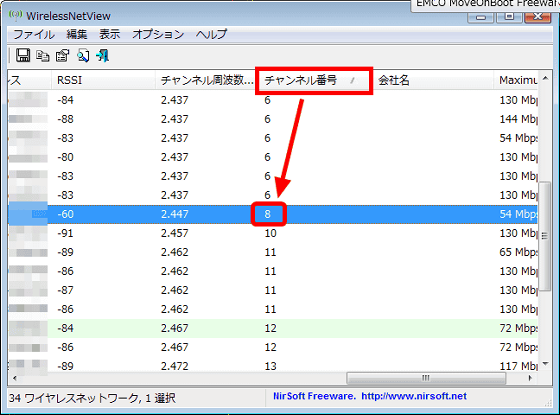 Double-click the wireless LAN access point you want to check if you want to display details (properties) of one wireless LAN access point.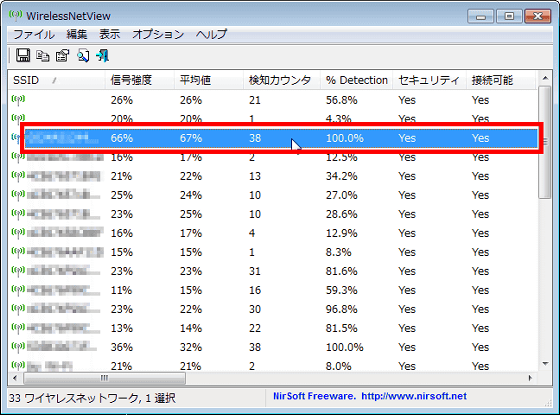 Properties are displayed as follows.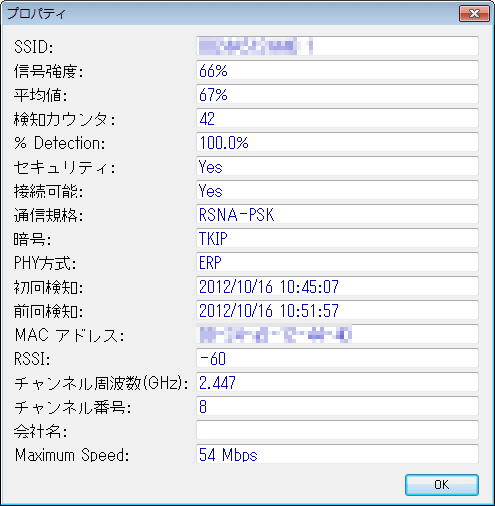 To display all the items displayed in HTML format, right click on the wireless LAN access point and click "HTML revote - all items".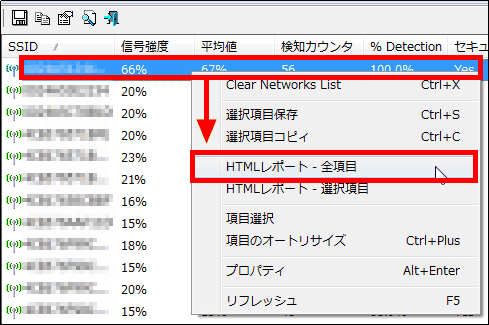 Items are displayed in HTML format.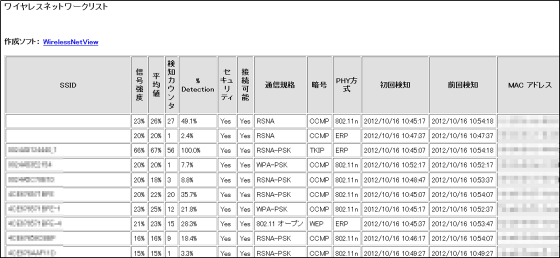 If you want WirelessNetView to reside in the task tray and make a beep when detecting a new wireless LAN access point, click "Place icon in tray" and "Beep On New Network" in "Options" on the menu bar.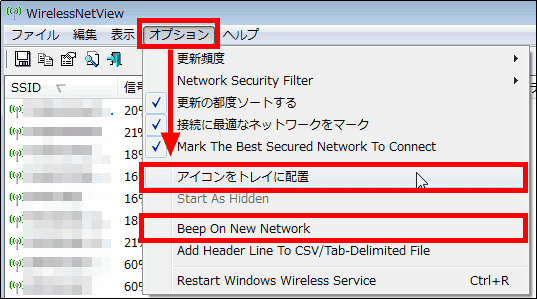 You can make it resident in the task tray like this.