Windows 8 tablet "ICONIA W510" & "W700" review driven for 18 hours


"ICONIA W510" equipped with Windows 8 that can be combined with tablet to notebook PC, and "ICONIA W700" with Core i 5 and 11.6 inch display realized 1 kg weightAcerI was able to touch it at the exhibition of Acer, so I took it all the way.

◆ ICONIA W510

The OS is Windows 8 and the CPU is equipped with Atom Z2760 (1.5 GHz). Built-in memory 2 GB and SSD 64 GB, nominal battery drive time when dock (keyboard) is installed is about 18 hours and it is considerably longer. Batteries can be driven for 9 hours even with the main unit (tablet) alone.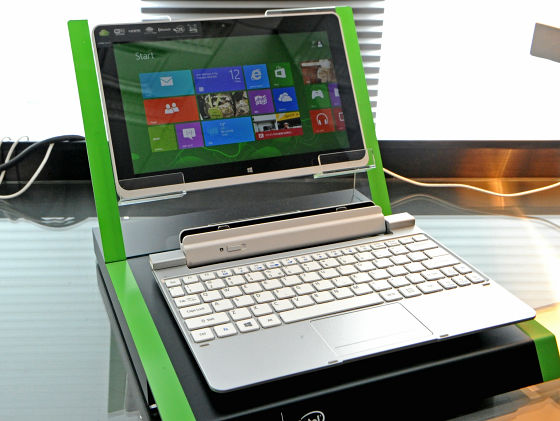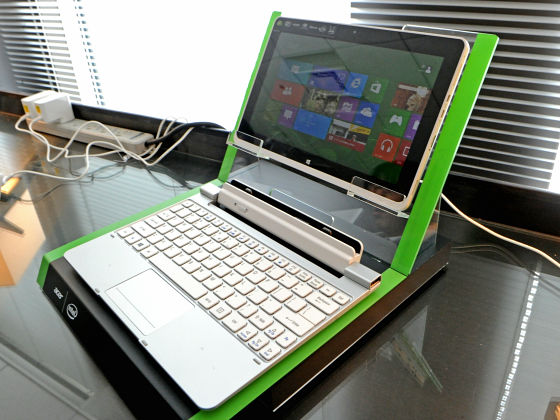 AC adapter is compact.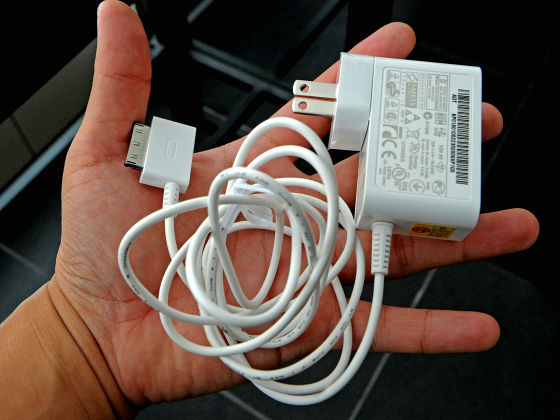 Connect with the keyboard like this.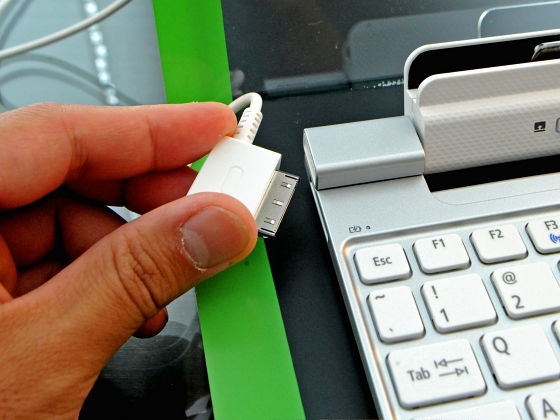 Taking a tablet part looks like this. The weight of the main body is about 580 grams.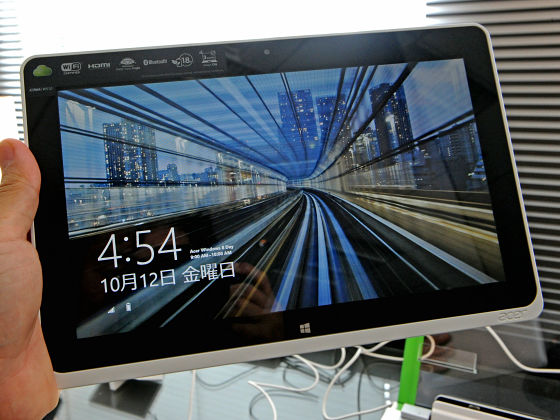 The display adopts IPS liquid crystal of 10.1 inches (1366 × 768 dots). Since the upper and lower viewing angles are wide, viewing images side by side with two people does not make screens difficult to see even in situations.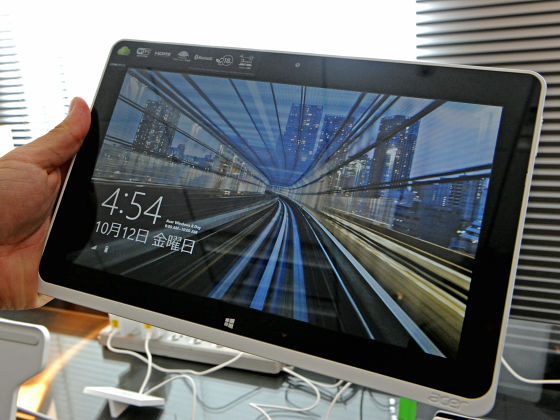 When you hold it vertically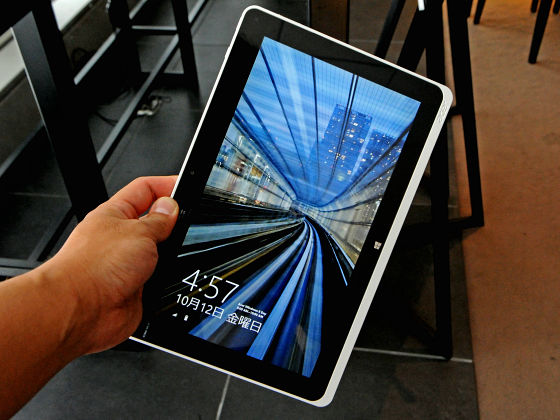 The back side.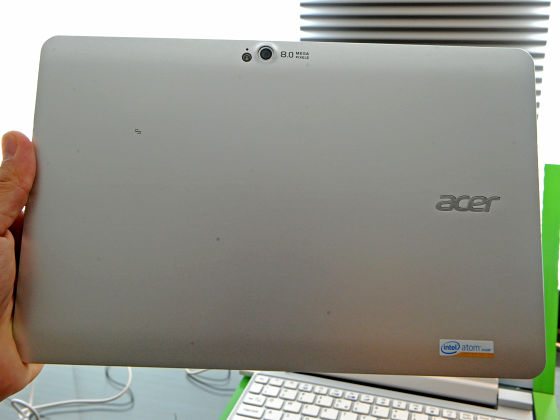 Equipped with 8 million pixel camera.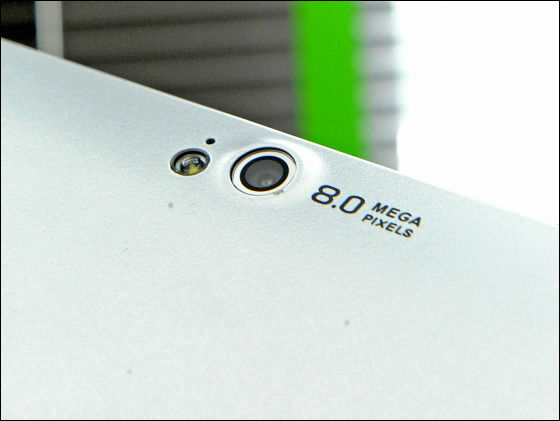 At the top is an audio jack, a rotation lock button, a power button.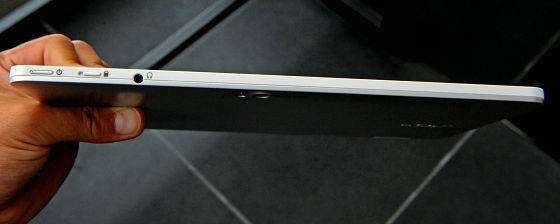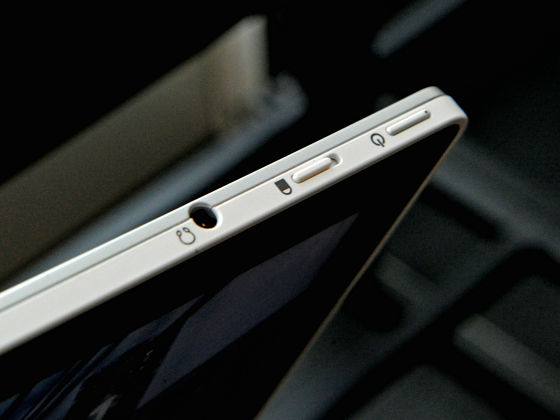 At the bottom there is a hole to connect the power port and a dedicated keyboard.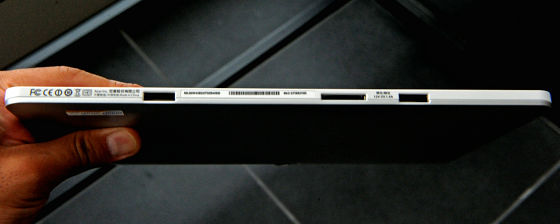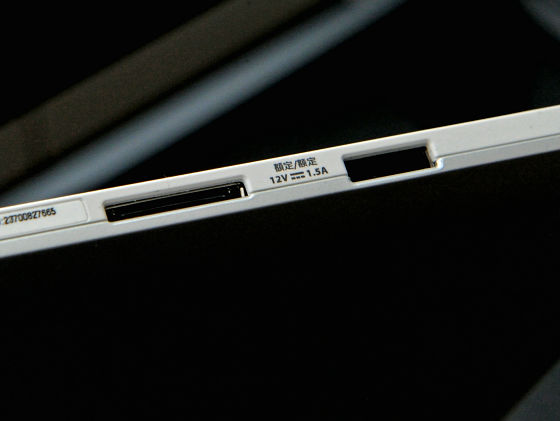 Left side.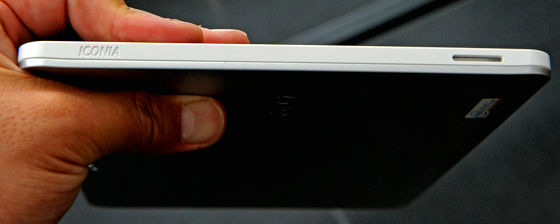 On the right side are Micro SD card slot, micro USB port × 1, micro HDMI port, volume control mounted.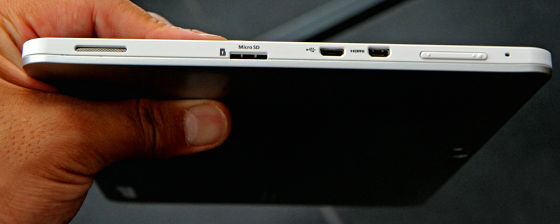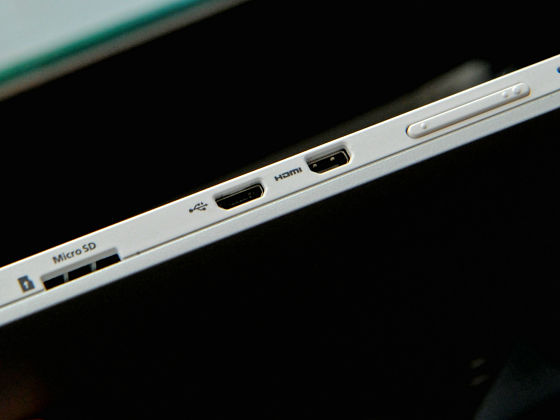 Start screen.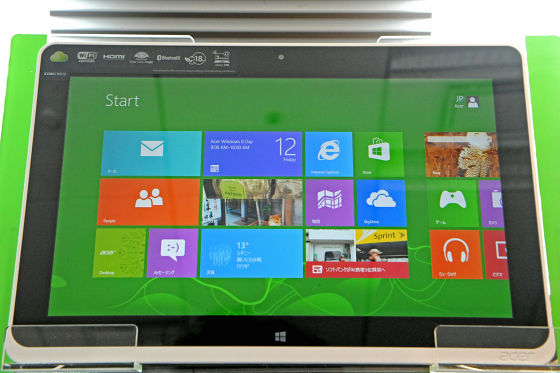 desktop.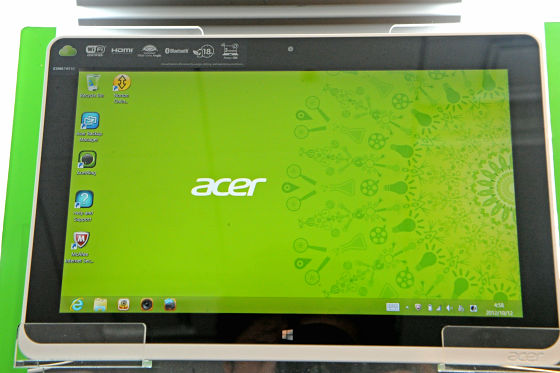 You can call your own UI called "Acer ring" by touching and releasing the screen with 5 fingers.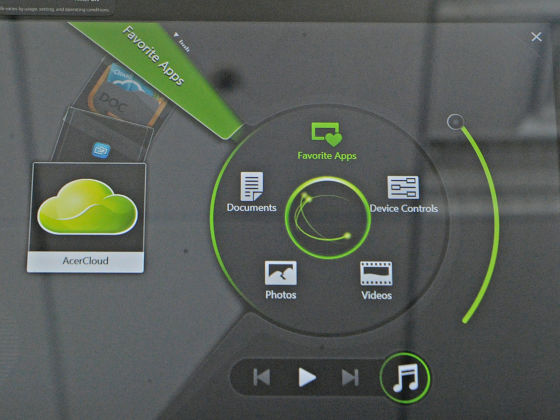 You can access photos and videos, document files and change settings.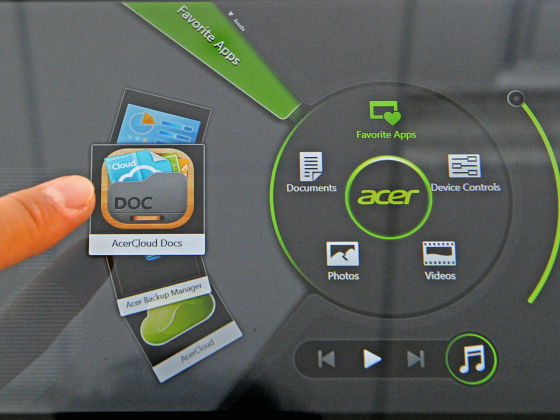 The attached dedicated keyboard is as follows.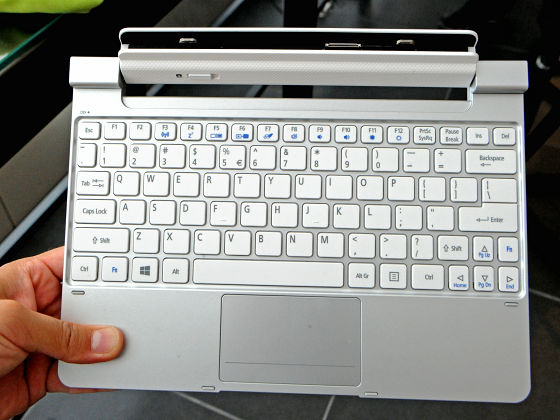 The back side.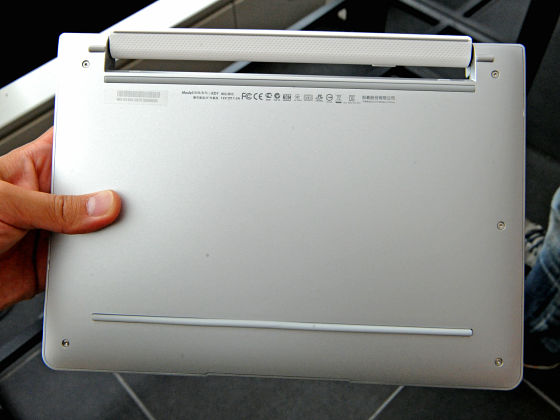 The parts to connect with the tablet look like this.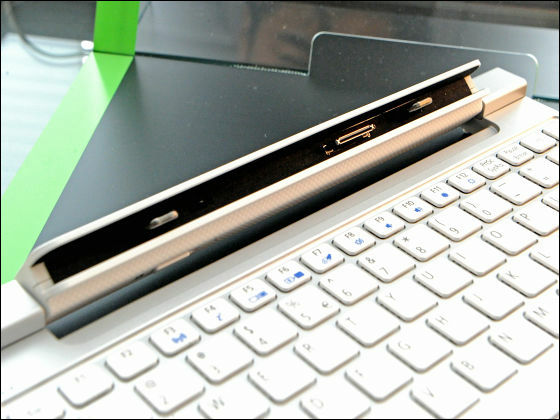 While keystrokes are shallow and striking with a key feeling, the rigidity of the keyboard is high, so stable typing is possible.



The trackpad is like this.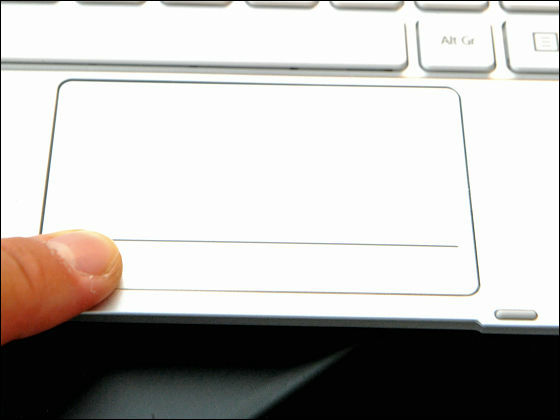 A power supply terminal is mounted on the side.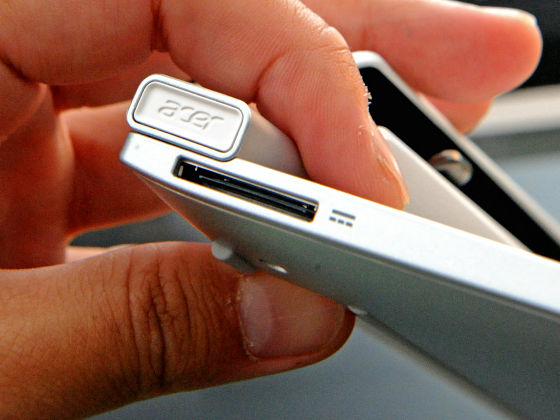 It also has a usual size USB port.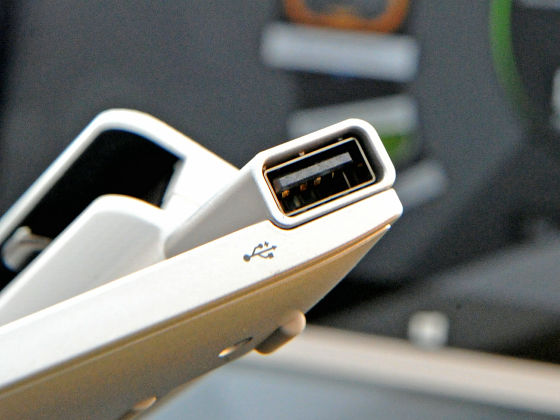 By installing the display like this it can be used like a laptop.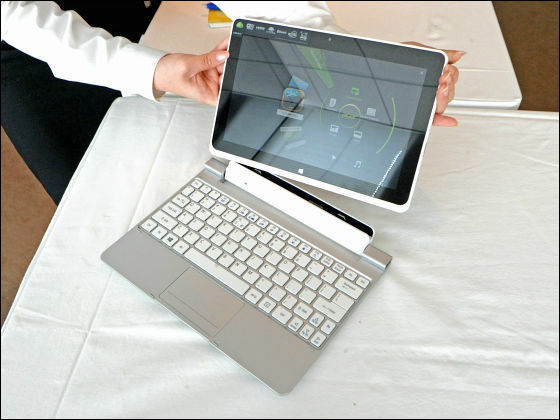 Viewing from the side the coalesced state is as follows.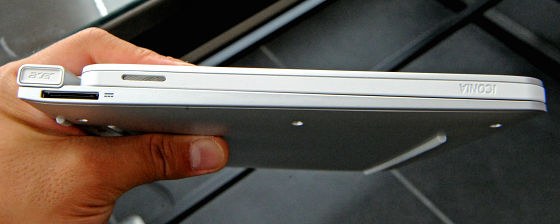 Top board.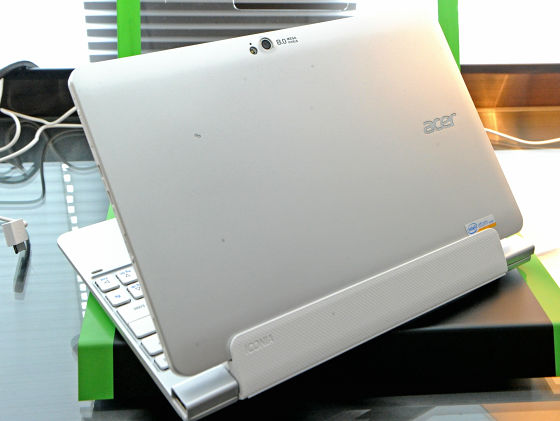 You can place it with the keyboard facing down and use it as a touch-only terminal.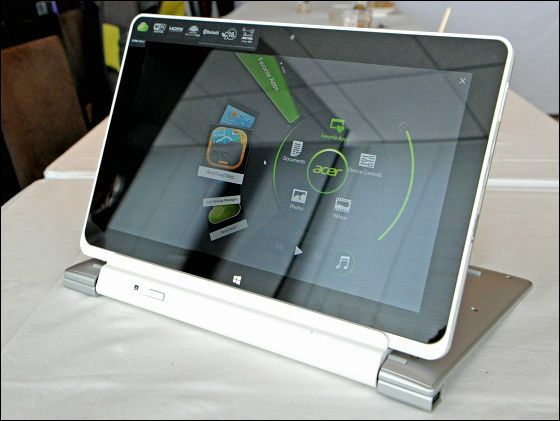 ◆ ICONIA W700

OS is equipped with Windwos 8 (64 bit), CPU can select Core i 3 (1.8 GHz) or Core i 5 (1.7 GHz). Built-in 4 GB memory, 64 GB SSD, 4850 mAh high capacity battery, the nominal battery driving time is about 9 hours. It has 11.6 inches full HD (1920 x 1080 dots) IPS display and weighs about 950 grams.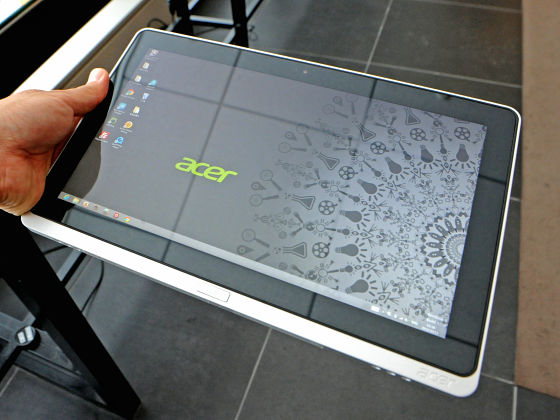 Dedicated dock equipped with USB 3.0 × 3 etc is included.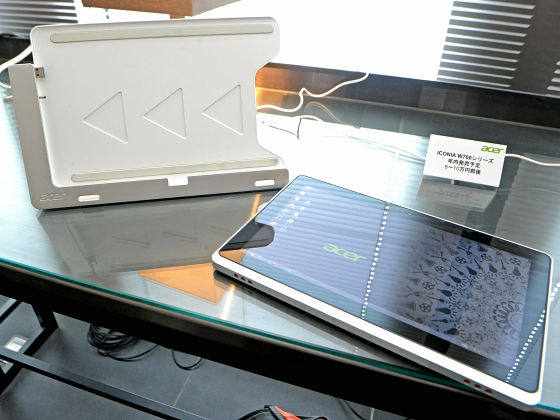 A micro HDMI port, USB 3.0 x 1, power supply terminal is mounted on the left side.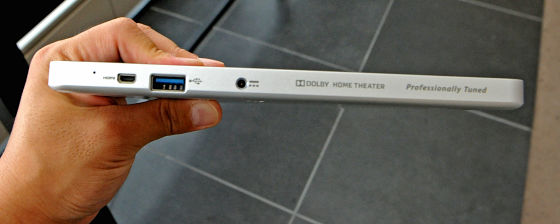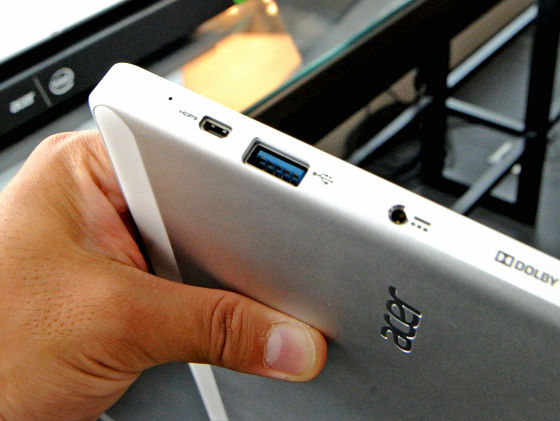 On the right side are earphone jack, volume control, power button.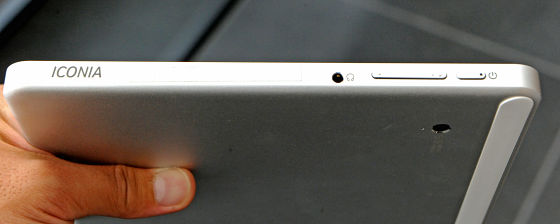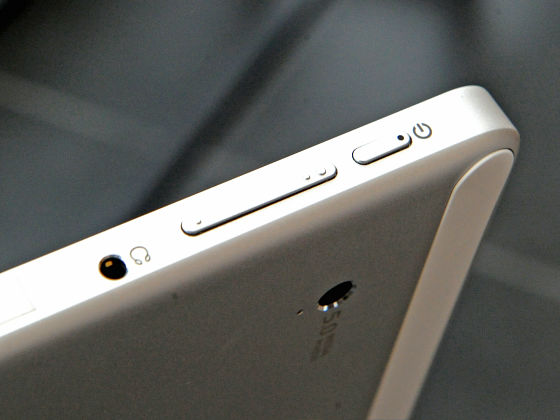 At the top is the hole for waste heat.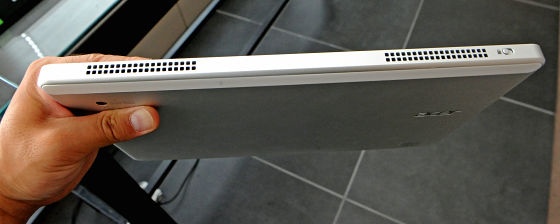 Round holes that can see each three at the bottom left and right are speakers.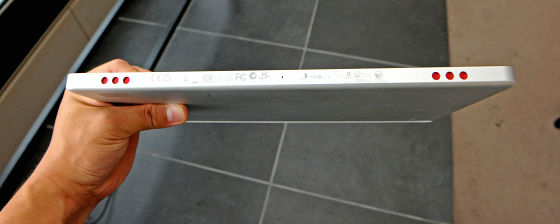 I tried launching the Acer ring.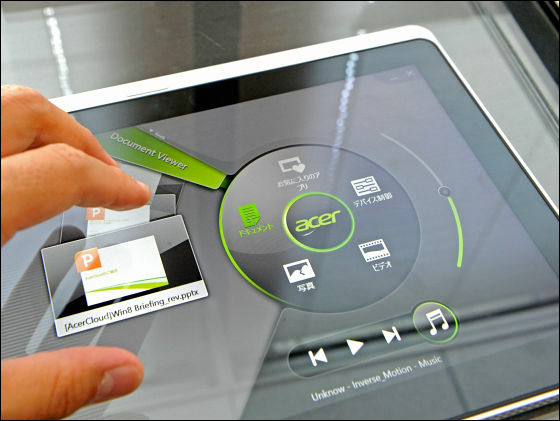 Both models are scheduled to be released within 2012, and the expected actual selling price is "750" for "W510" and 8 - 100,000 yen for "W700".