1.5 GHz quad-core CPU + 4.7 inch screen mounted, entertainment machine on the palm of hand "ARROWS V F-04E" actual photo review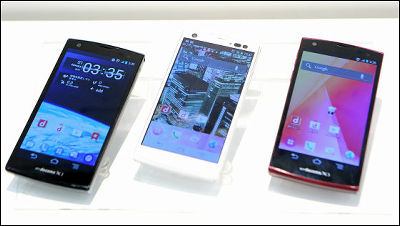 With large capacity 64GB built-in ROM, it is possible to store large volumes of data such as movies. A smartphone that enhanced the entertainment functions, such as being equipped with a quad-core CPU (Tegra 3), capable of automatically correcting color tone by analyzing features from patterns of over 1000 types of images,ARROWS V F-04E"is.

Main Features of 2012 Winter Model: ARROWS V F-04E | Products | NTT DoCoMo

Exhibition booth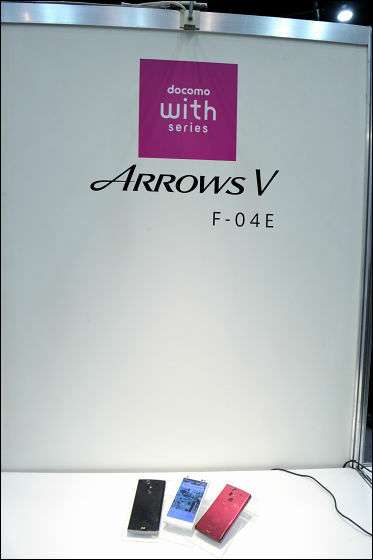 Color variations are three colors of Balck, White, Magenta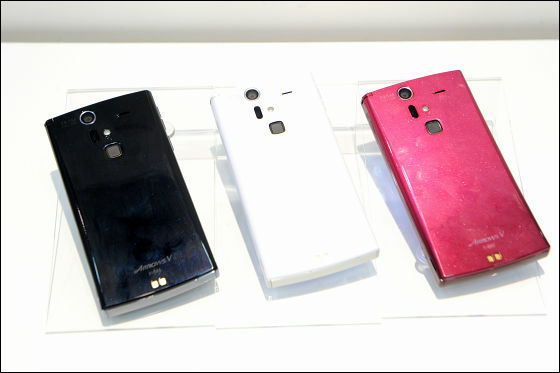 4.7-inch HD display (720 × 1280) with enhanced visibility outdoors is installed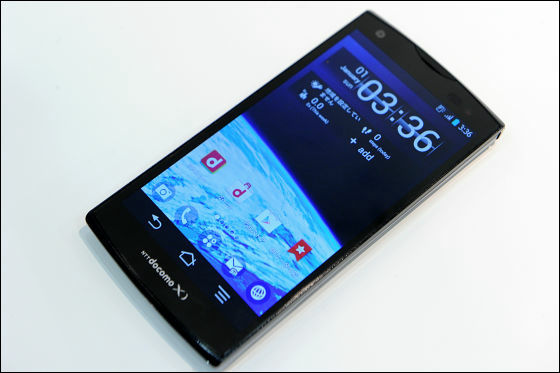 The back side looks like this, the main body size is 129 × width 65 × thickness 10.9 mm, weighs about 155 g.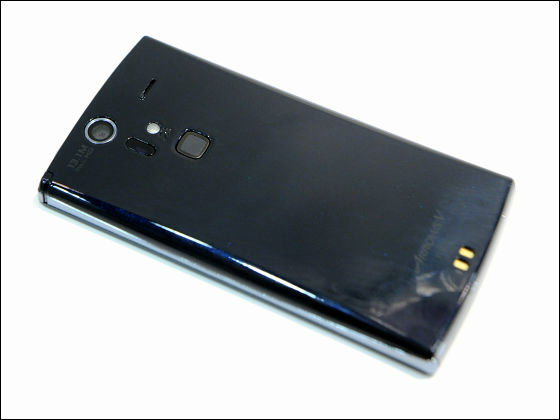 It has a button with a fingerprint authentication function and a camera with 13.1 million pixels on the back of the main body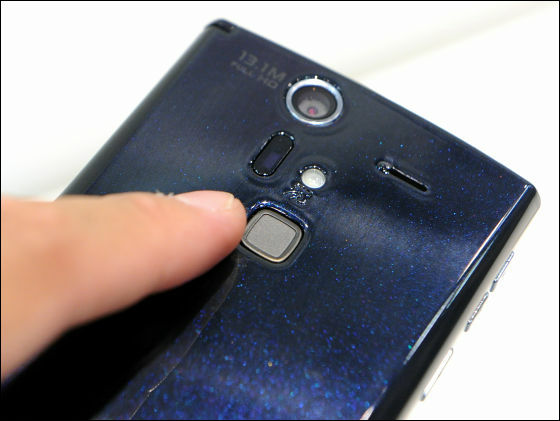 The lock screen looks something like this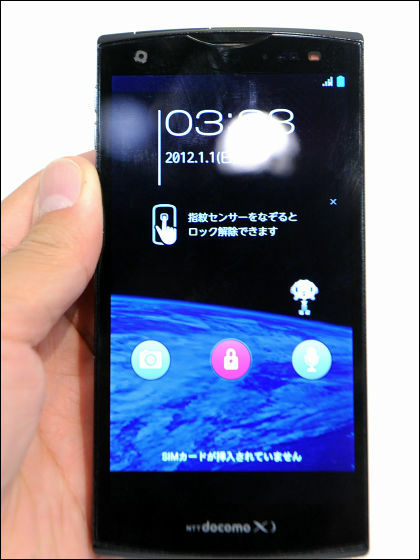 side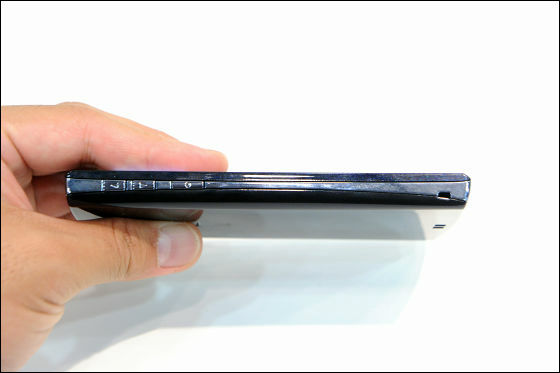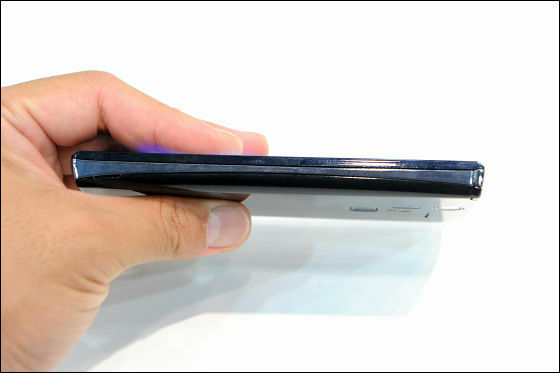 Upper part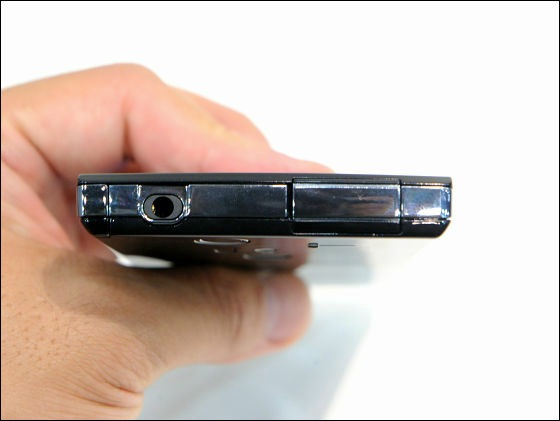 beneath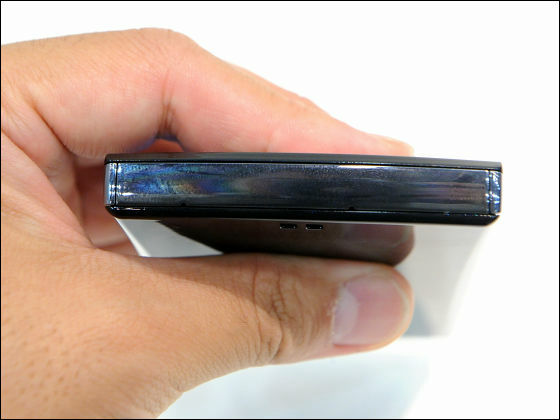 software keyboard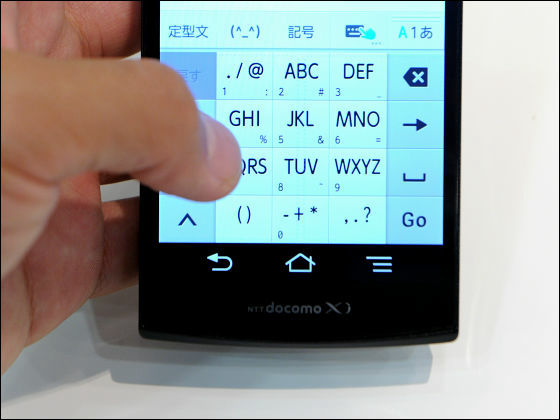 Handwriting input support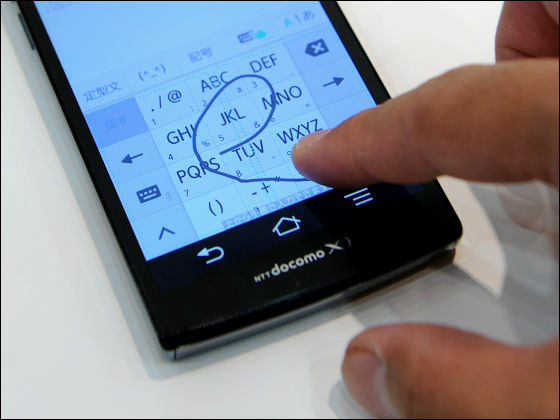 I tried to display GIGAZINE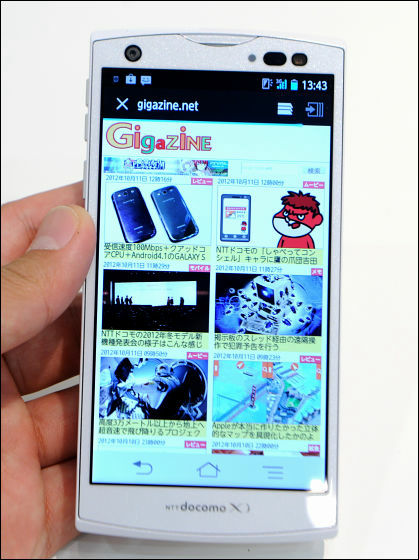 When I turn sideways it looks something like this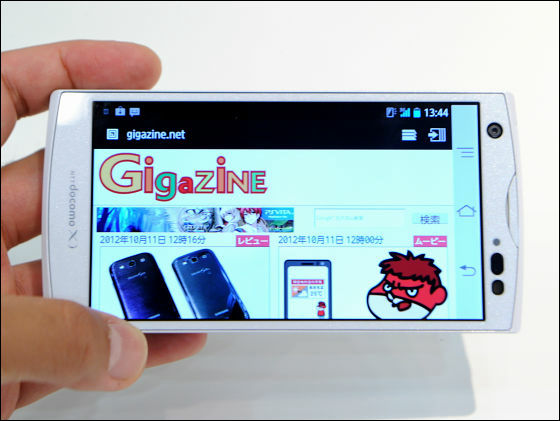 It is possible to enjoy games by connecting with a large screen TV with HDMI cable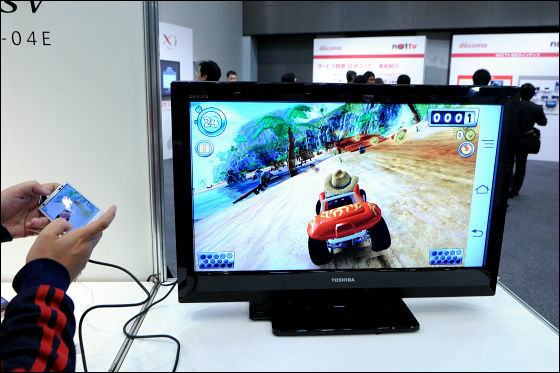 The release date is scheduled for November to December, and the main body is dustproof and waterproof, with NFC, One Seg, Infrared communication, Osaifu-Keitai function etc. The tethering is possible up to 8 at the same time. With a large capacity battery of 2420 mAh, it is possible to drive for a long time, and if you use the DLNA linkage function, terrestrial digital broadcasting and SKY PerfecTV! It is said that premium service and other programs can be played on smartphones with high definition image quality.