Capricciosa "spaghetti with tomatoes and garlic" is 500 yen for 1 day only as it is tomorrow so try tasting reviews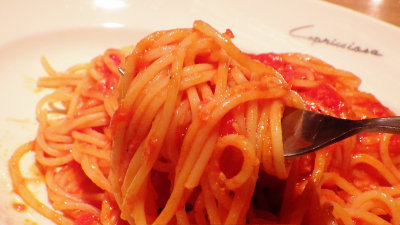 October 10 is "Tomato's DayBy saying that, Italian food chain store "Capricciosa"Tomato and garlic spaghetti", which is a popular menu, is about half the price, usually 500 yen (tax included) at 950 yen (tax included). Just as from October 1, "Tomato Festa"I went to eat because the third product of the new product has also appeared.

Capricciosa: »October 10 (Wednesday)" Tomato's Day "popular menu" Tomato and garlic spaghetti "served at" 500 yen "! (Dinner time only after 17 o'clock)

Arrive at a shop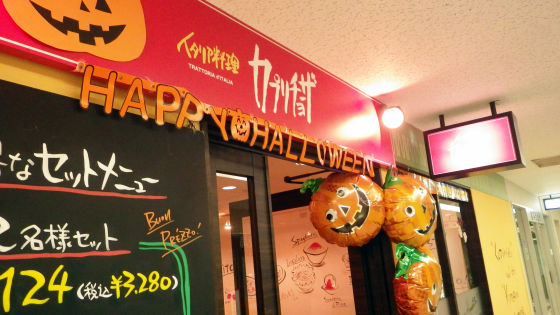 Notice that cheaper "tomato and garlic spaghetti" came out on October 10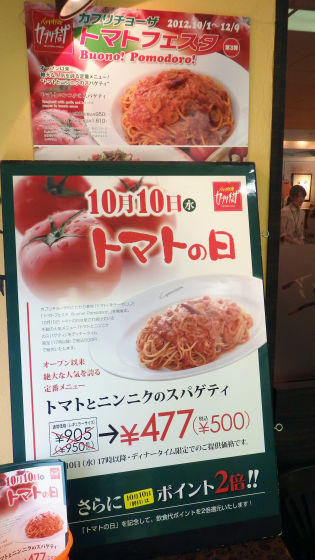 Tomato Risotto with Tomato de Mont Blanc "has been released as a third tomato festival, so we ordered 3 items together with spaghetti.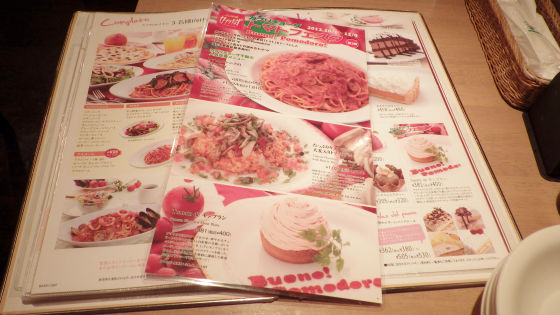 That is what I came out as saying.



First, classic, "spaghetti with tomatoes and garlic". Today is still normal price so 950 yen including tax. Double size is 1810 yen.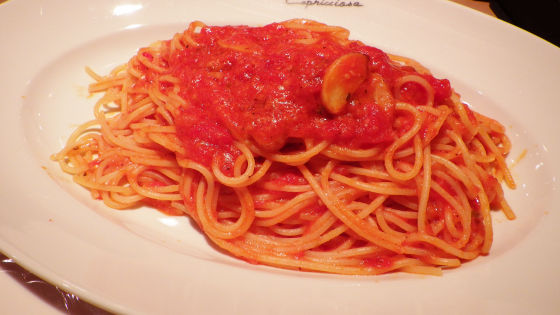 Plenty of tomato sauce.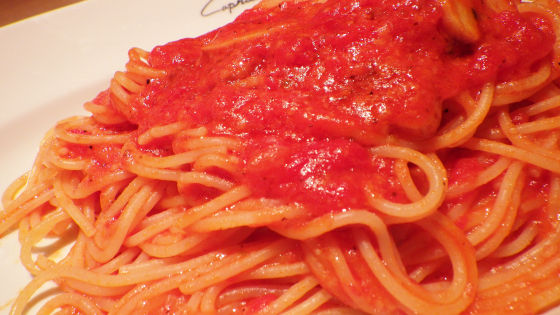 Garlic is contained as much as you can see sliced ​​stuff.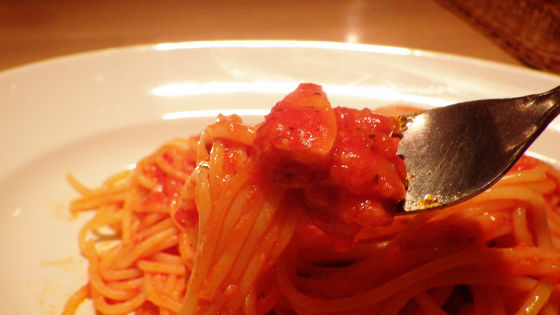 Tomato is not sour but sweet type, and sauce has plenty of rich flavor and umami. Garlic is accompanied by a flavor, so if you are a hungry male, even double size seems to be hungry alone. It is convinced that it is the No.1 menu which has not changed since its foundation.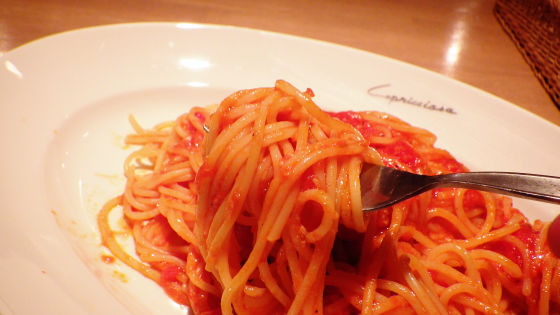 A new menu of tomato festa performed a monitor tasting session with Capricciosa fans and made use of his voice. "Risotto with plenty of mushroom barley" is 1080 yen including tax.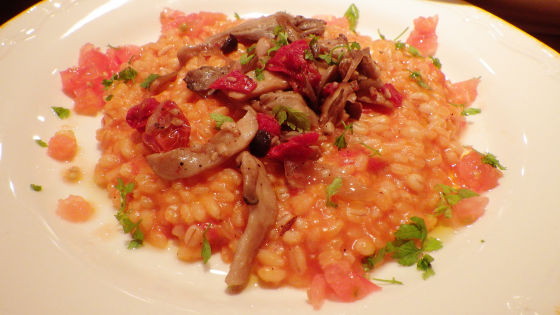 In addition to sauce that cook risotto is tomato flavor, risotto of tomato exhausted with tomatoes cut with horns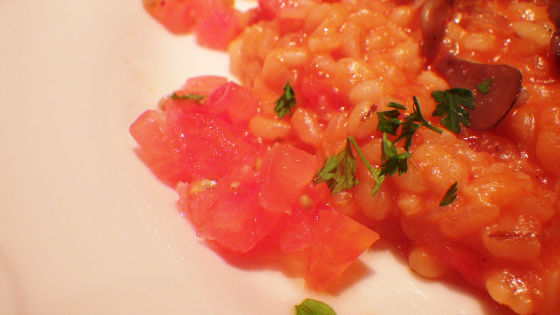 Risotto with domestic rice and barley is enough to eat and respond. It is a dish filled with mushrooms' rich texture and umami.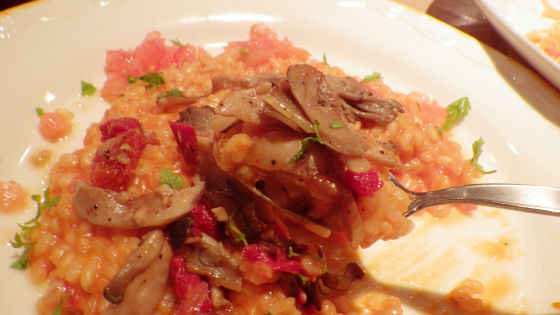 The dessert is "Tomato de Mont Blanc" (400 yen tax included), the plate contains the letters "Buono! Pomodoro!", But Buono (Bono) is "delicious", Pomodoro (Pomodoro) "Tomato" It means.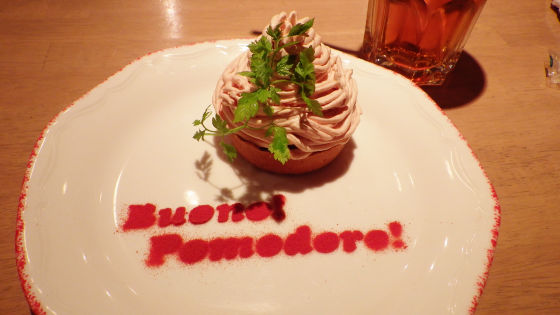 I think that it is Mont Blanc with tomato flavored cream ... ...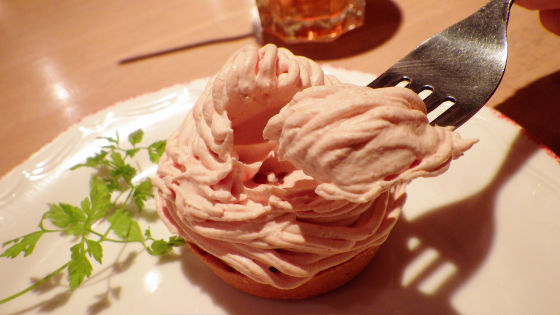 There is an entire cherry tomato.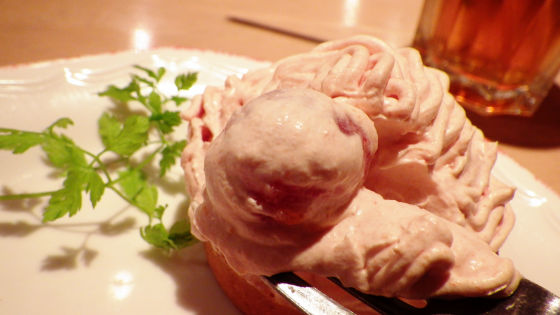 As for the sweetness of tart and custard cream, I had a question for a moment whether tomatoes fit, but sweet cherry tomatoes make dessert as uncomfortable as chestnut inside Mont Blanc.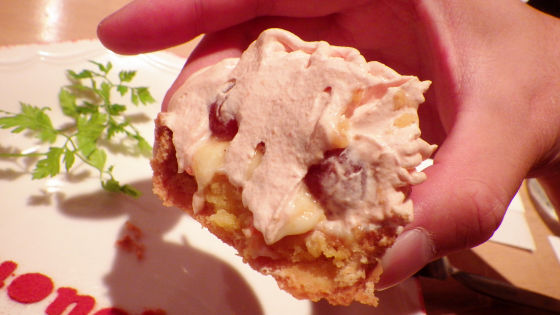 Although "tomato noodle" cheaply becomes "spaghetti with tomato and garlic" only, since the product of tomato festa is limited for a limited time, please challenge by all means.