Light and sound falling down from the ceiling NEC's household speaker with LED ceiling light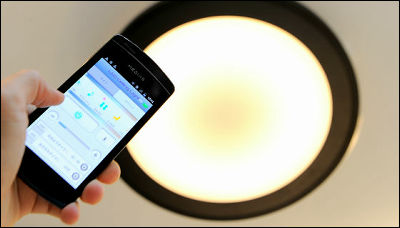 NEC Lighting's "LED Ceiling Light with Speaker" is a product that combines the light attached to the ceiling and the speaker for listening to music and can operate with the smartphone.

Light and sound falls in the room, LED ceiling light with NEC lighting speaker. | CEATEC JAPAN 2012 | Official website

Products are being exhibitedCEATEC JAPAN 2012The NEC booth looks like this.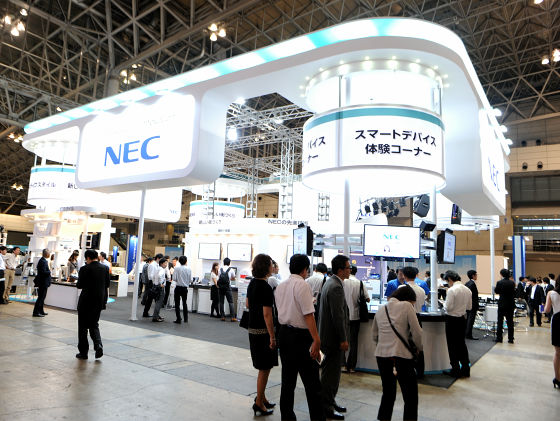 It is "LED ceiling light with speaker" reflected in the red arrowhead.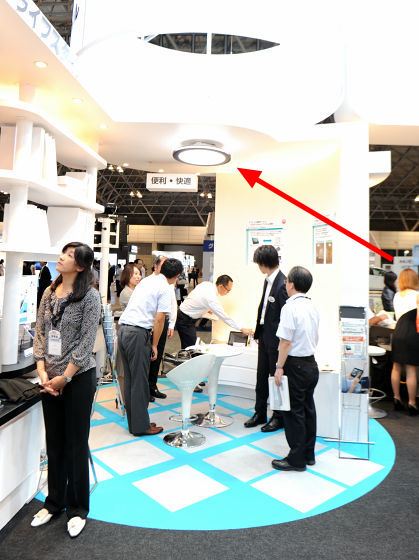 The concept is "a lighting fixture that lightens and fills the room and colors a comfortable space." For reference exhibit, there is a possibility that the specification may be different from the product version.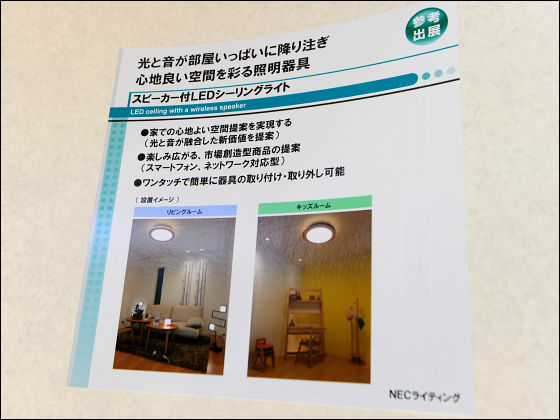 Looking up from the bottom, the exterior is the same as a general ceiling light.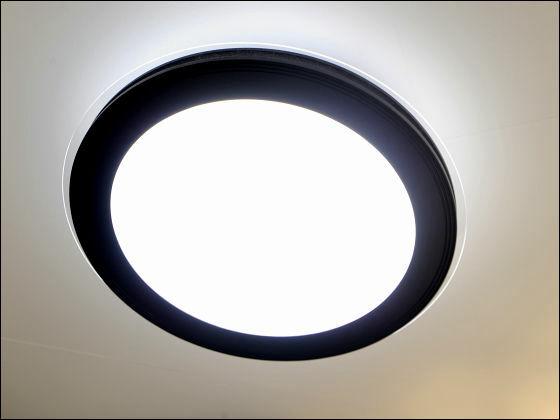 Operation is done with the smartphone on which the special application is installed.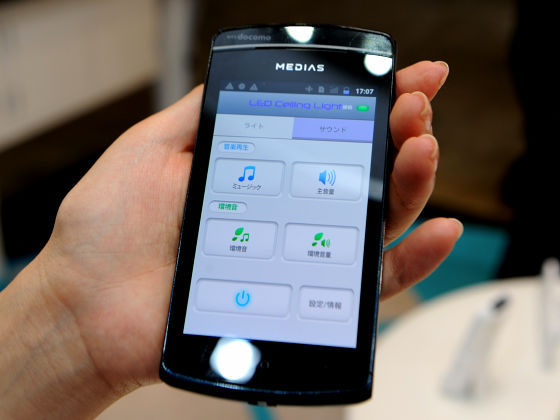 The screen for controlling the brightness is as follows.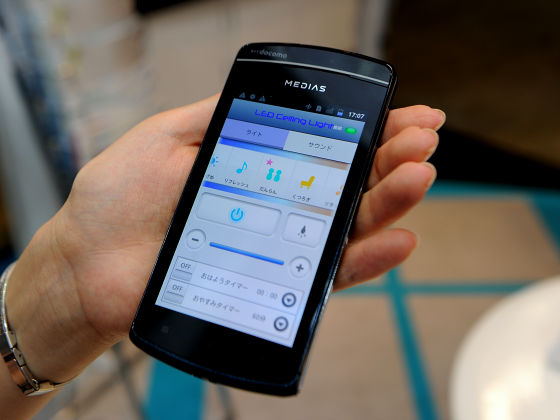 Tap "Wake up" and it will be illuminated with a slightly bluish strong light.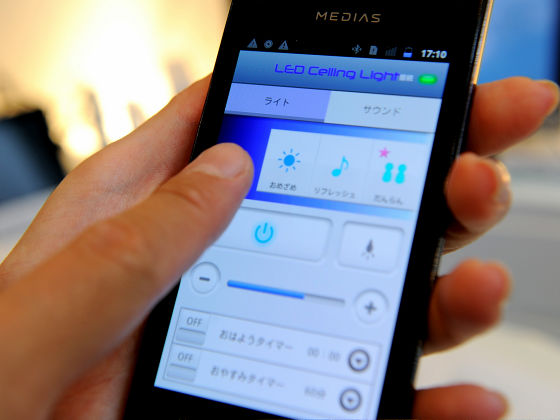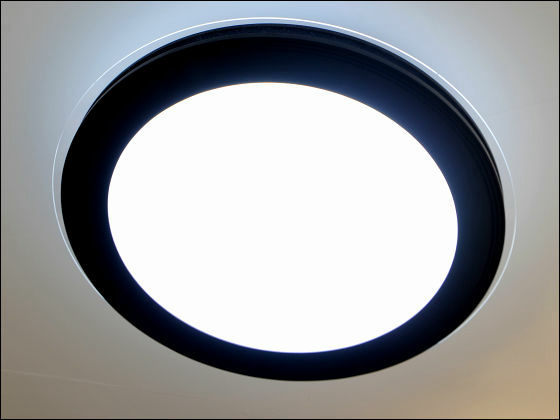 When choosing "Relax", a discreet light with warmth like a bulb lights up.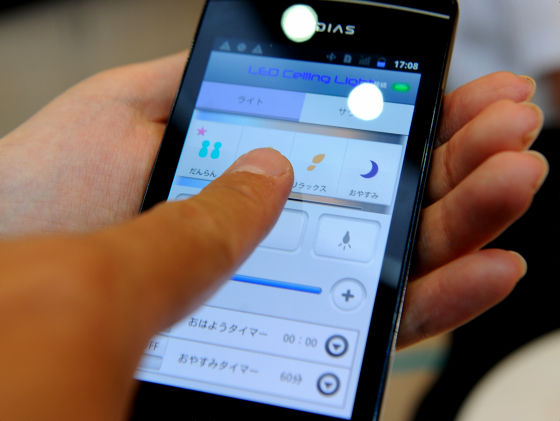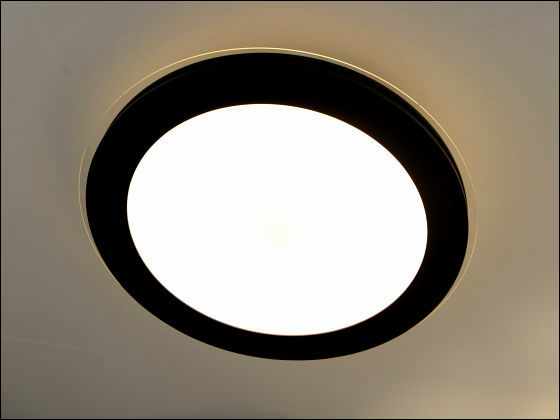 You can also control the illuminance by moving the bottom slider.



It is also possible to sound your favorite environmental sound by selecting sound control.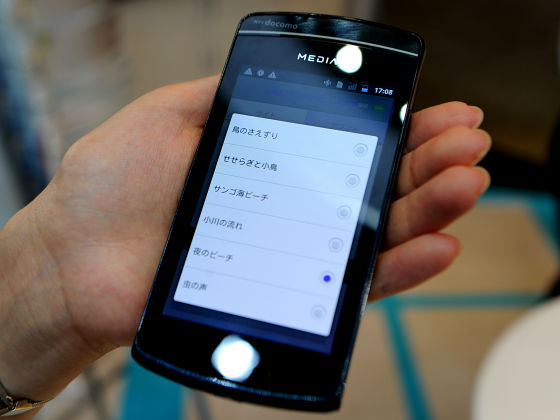 Selecting chirping of birds, you can see how the sound is actually being shed from the speaker in the following movie. Furthermore, although the exhibition hall is rather lively, it is hard to hear the sound a little, but it should be a clearer sound in the room of the general family.

Bird's chirping flowing from NEC's "LED ceiling light with speaker" - YouTube


You can also play music registered on your smartphone.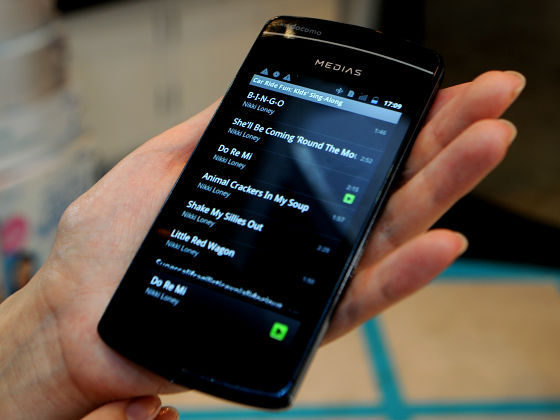 Please check the appearance of English version of "Doremi no Uta" playing with the ceiling light speaker below.

I tried shedding "Doremi's Song" at NEC's "LED Ceiling Light with Speaker" - YouTube


In addition, this product will be actually released in December 2012, the price is undecided. It seems to be convenient as you can install the speakers which are troublesome in the place and place to be cleared.