Xperia AX waterproof and dustproof to collaborative maho with 'One Piece', Docomo 4 winter models 4 models photo review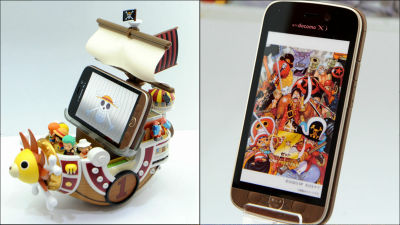 Prior exhibits of models scheduled to be released by DoCoMo in winter 2012 are "CEATEC JAPAN 2012I have taken the exterior as it is done in.

2012 winter model leading exhibition | NTT docomo CEATEC JAPAN 2012 special site

The state of the DoCoMo booth located on site.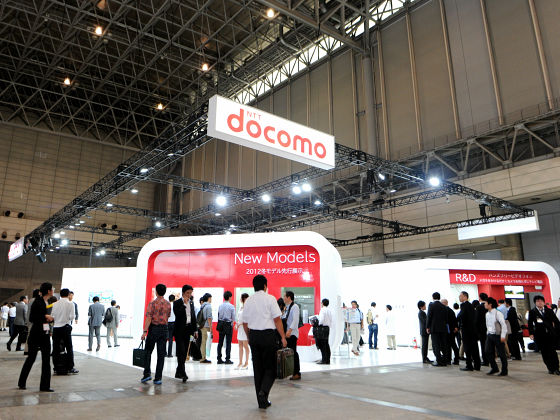 A new model is placed in a huge box written as "New Models 2012 Winter Model Preceded Exhibition".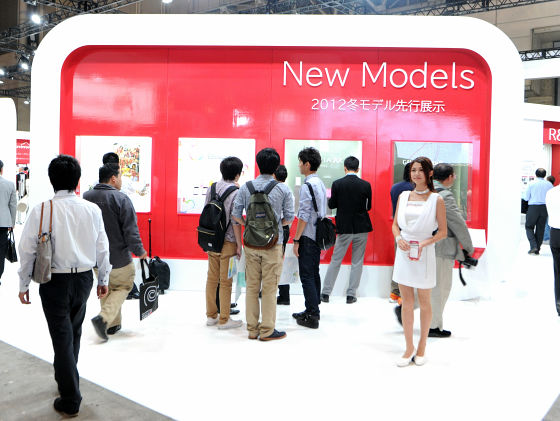 ◆ N-02E ONE PIECE

The exhibition of the smart phone "N-02E ONE PIECE" decorated with the image of the world of "One Piece" is as follows.

It is contained in an acrylic case and can not actually be picked up.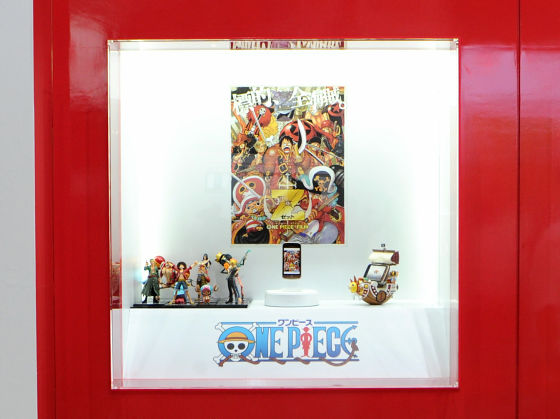 Charging cradle shaped like a ship "Thousand · Sunny" which the hero who gets available as an accessory purchases the smartphone main body.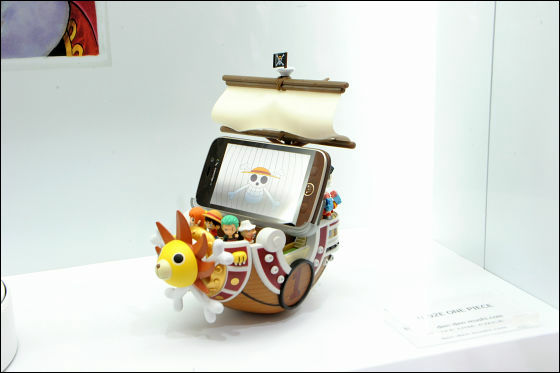 Luffy and Chopper, figures of characters appearing characters. This is for display and not included in the product.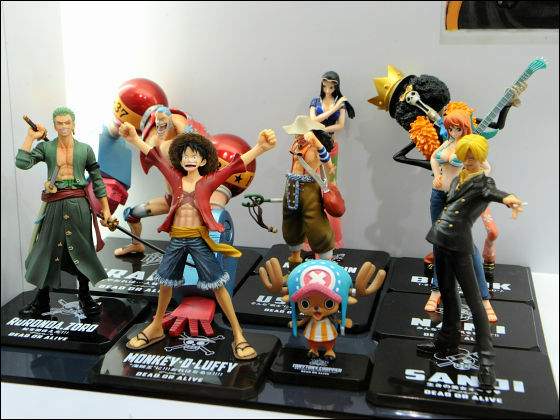 Looking at the main body from the front like this.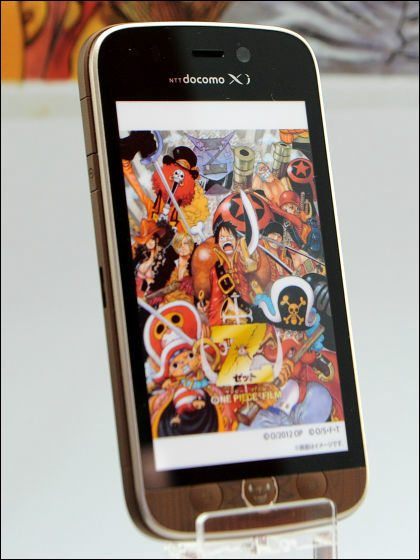 side.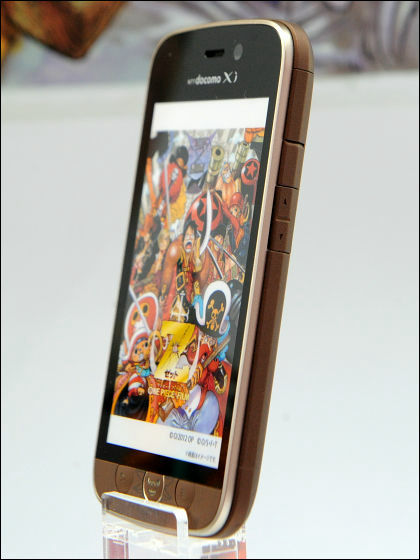 The back side treated illustrations for woodgraining design.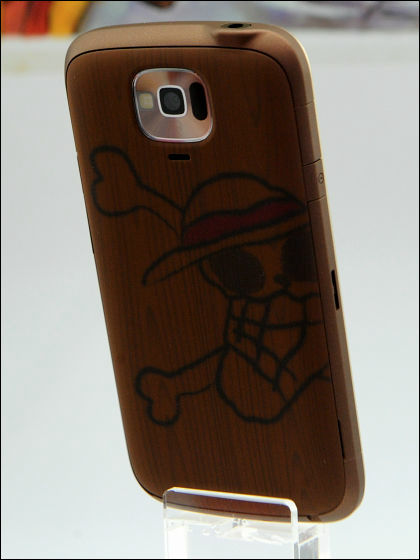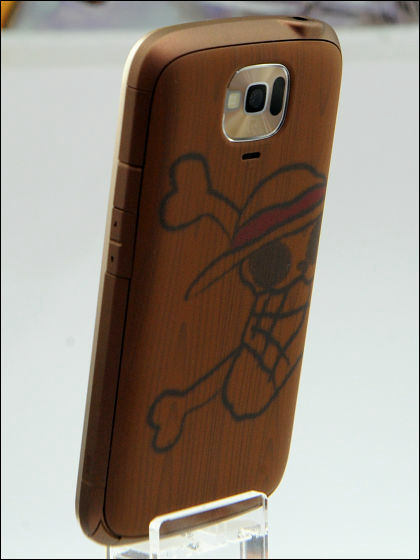 A special site for this model alreadyDen- den- mushi.comWe are also open.

◆ Xperia AX SO-01E

A 4.3-inch display is mounted on a thin body of 8.7 mm which followed the "arc form" which is the characteristic of the series, with the back curved. Dust-proof and drip-proof, one-segment on Osaifu-Keitai, compatible with infrared communication, all new Xperia entering are as follows.

An exhibition case with a chic impression of letters written with gray background and slim font.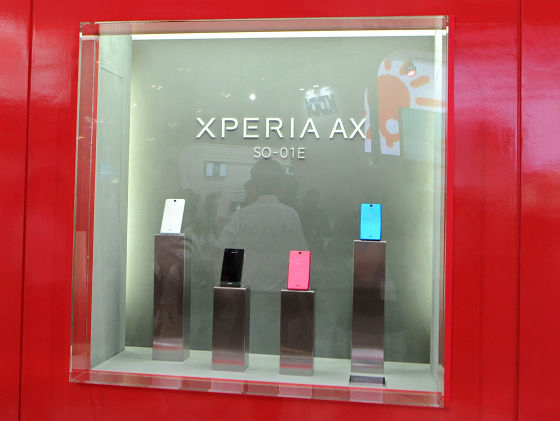 Looking from the front like this.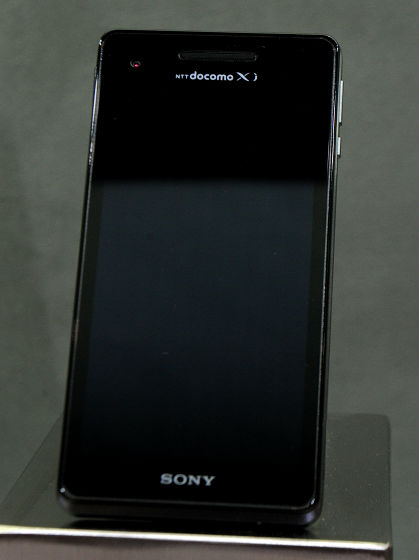 Looking diagonally it looks like this.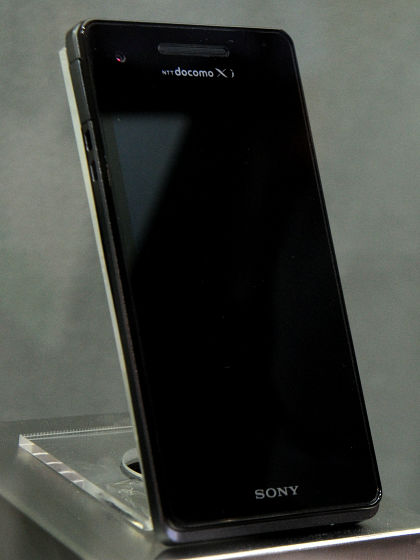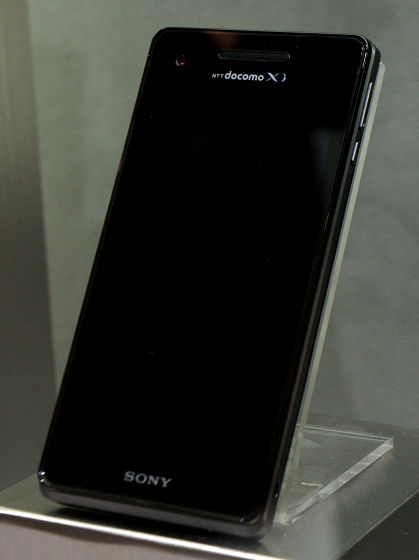 There are three types of color variations below.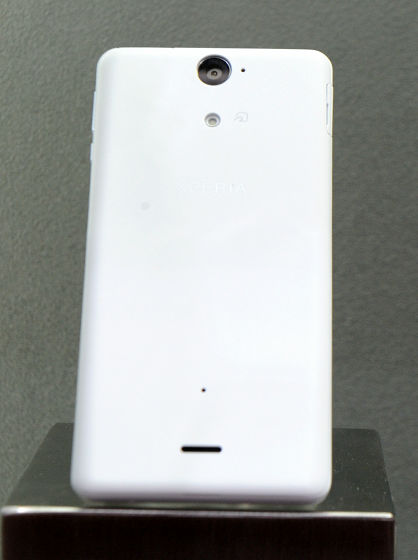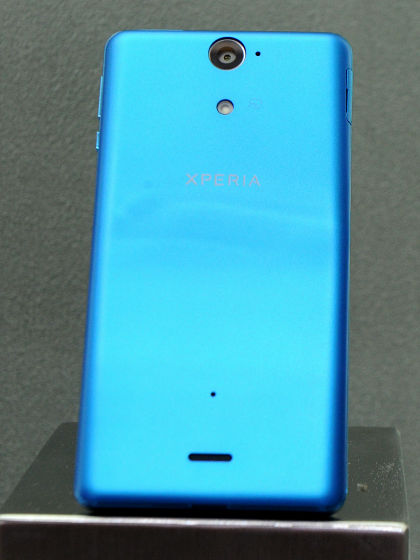 ◆ Galaxy Note II SC-02E

Quad-core CPU is mounted on 5.5-inch organic EL display. The display of the large-sized smartphone "Galaxy Note II SC-02E" attached with a stylus pen and can be used as a notebook is as follows

It is protected against acrylic case.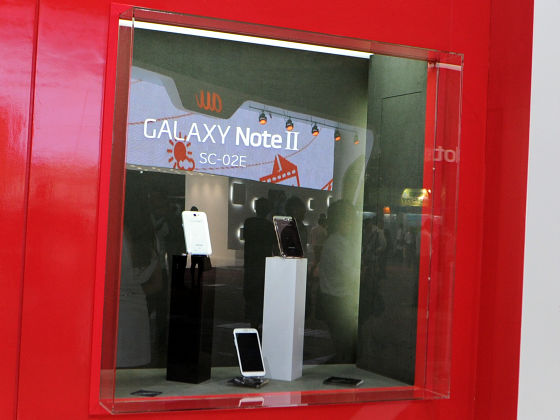 The appearance is as follows.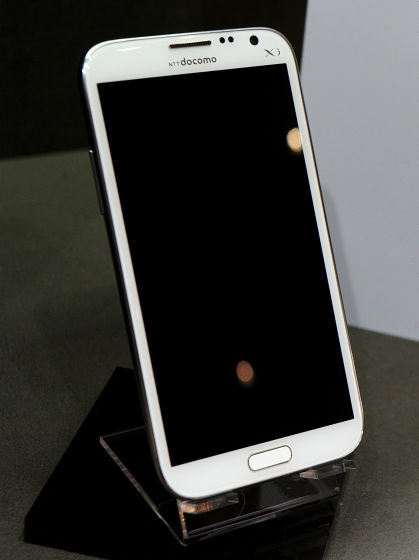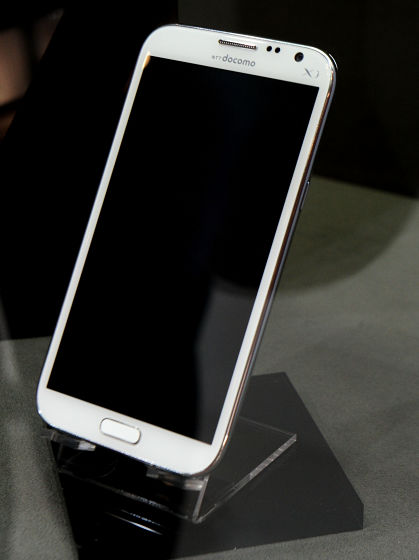 At the top is the "NTT docomo" logo and Xi letters.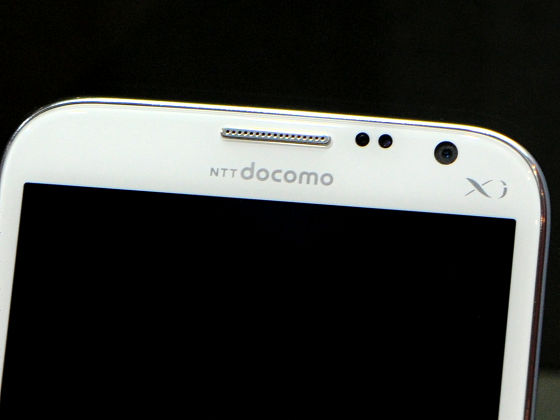 The back of the white model.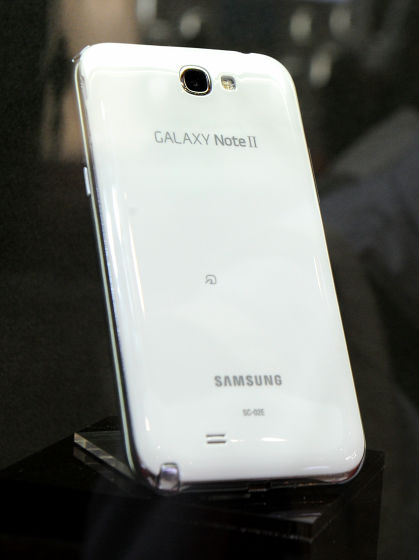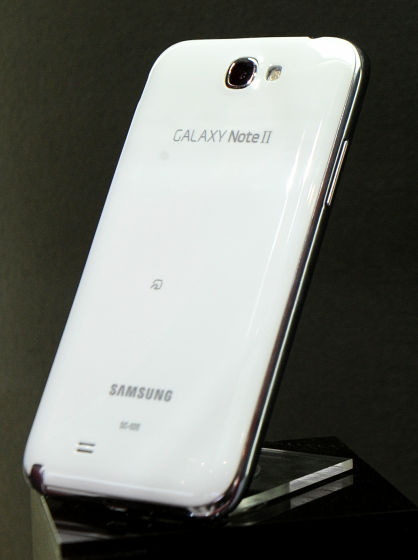 The back of the black model.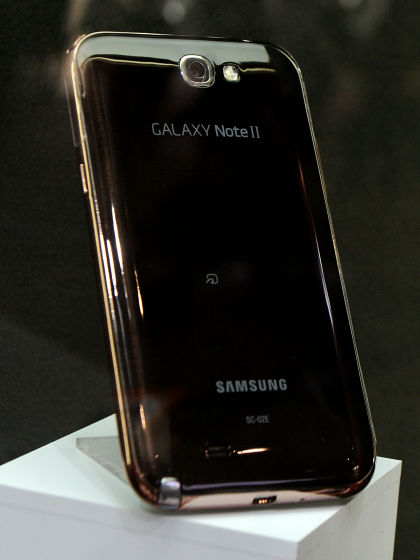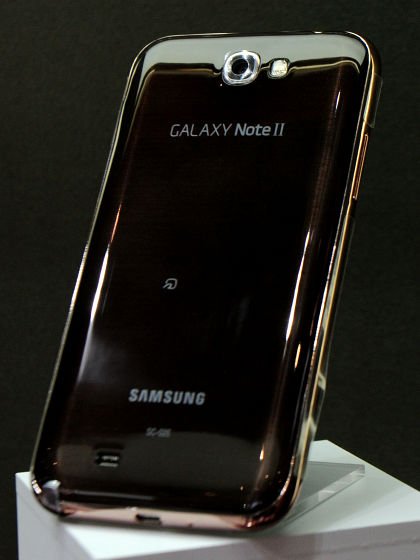 ◆ Disney Mobile on docomo N - 03E

The Disney Mobile smartphone lineup is displayed as follows.

The exhibition case looks something like this.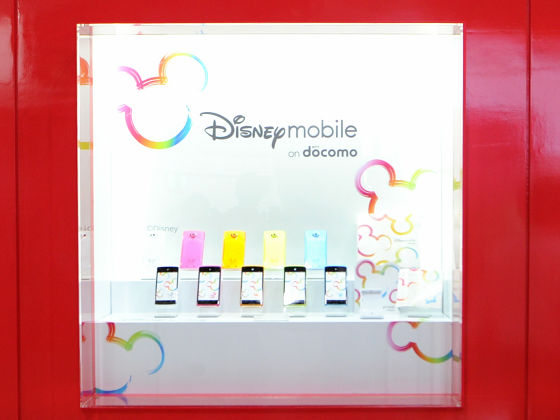 There are 5 colors to choose from.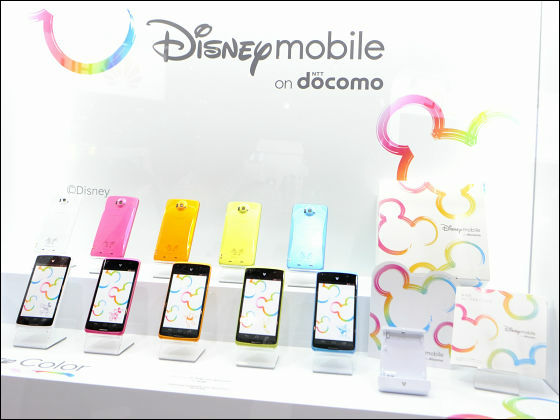 The details of each model's specifications and other new models will be announced at the announcement held on 11th October 2012.

· Continued
NTT DoCoMo live-broadcasting the 2012 model winter model new model release on the net - GIGAZINE