How to read "ASUS" will be unified from "October 1" to "Ace"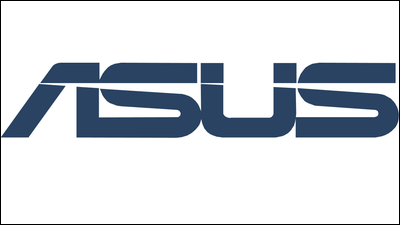 Google tablet "Nexus 7"ASUS's manufacturing method of manufacturing such as"AsuzuIt was from October 1 (Monday) "Ace"It turned out that it became.

ASUS
http://www.asus.co.jp/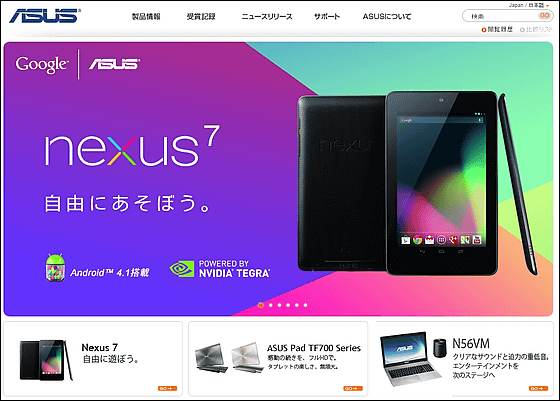 ASUS brand designation and introduction of company name change
http://www.asus.co.jp/News/wVsjQB1iBQX1xLQF/

According to the release mail sent from ASUS, it is as follows.


September 28, 2012

To all the stakeholders:

We are pleased to announce that we will unify ASUS Strike Computer Inc.'s abbreviation and brand name of "ASUS" in "Acees" from Monday, 1st October.

In addition, ASUS Japan Corporation, a Japanese corporation of ASUSTeK Computer Inc., will change its name to ASUS JAPAN Corporation.

The reason for changing the name to "Acees" is because of unity of global pronunciation and aim of becoming a company of A +.

When introducing ASUS and ASUS products in articles etc, please write it as "ASUS" and letters as before and if you want katakana notation or reading, please write "ASYS".

We appreciate your continued patronage of ASUS products.
"Origin of brand nameAccording to the page, "Flying Horses of Greek mythology" Pegasus · Pegasus ", this last four characters are the origin of ASUS", and in addition "ASUS five virtuesThere are also things like, it has become like the following.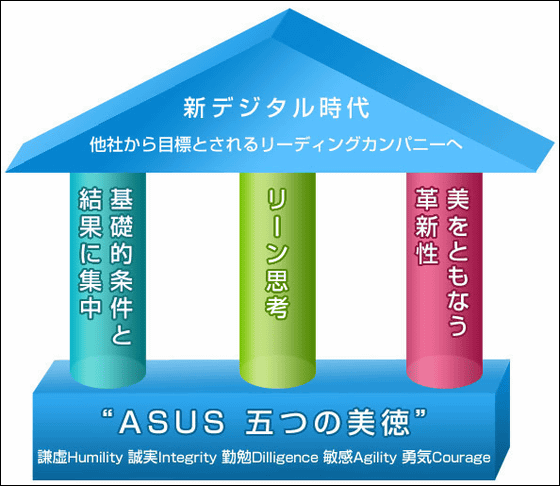 Humility Humility
· We treat with others with courtesy and have a sincere respect.
· Train team spirit by rooting internal rules.
· Recognize the importance of self-reflection and do not condemn others, even if encountering difficulties, to determine the scope of responsibility of one's own.
· Increase morale by themselves and tackle sustained self improvement.

Integrity sincere
· To eliminate honesty, honesty, truthfulness, and above all, falsehood.
· Understand and accept your own strengths and weaknesses.
· Construct and develop relationships between people and people without cheating.

Diligence
· Spare time and effort to realize higher level jobs.
· Reduce costs and devote to waste reduction.
· In order to maximize the value that customers will have, work hard with all the members in the team.

Sensitive Agility
· Under any circumstances, quickly grasp the key factor.
· Appropriate behavior with a brilliant brunch to gain victory.
· Catch business opportunities flexibly.

Courage Courage
· Look straight at the problem and challenge.
· Drive in the surroundings so as to allow constructive discussions under isolated circumstances, even under isolated circumstances, not to be criticized and to pass through the beginning.
· Decision making should be carefully transferred to action after careful consideration.
in Note, Posted by darkhorse