Iran shuts down Internet connection to Google and Gmail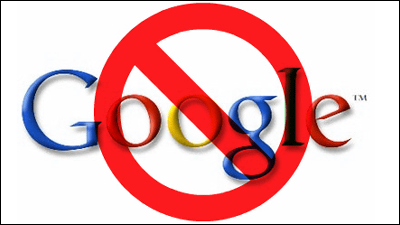 Produce and publish the image that profaned the Islamic Prophet MuhammadMuslim protested in various places after being done, and in LibyaThe consular office was attacked and the US ambassador to Libya diedIt has become such a big incident as to do.

In response to this trend, the Iranian government announced that it will filter (substantially block) the connection from Google to Gmail from the domestic Internet. In 2013, we plan to operate a domestic independent network that refused the connection with the world.

گوگل و جی میل فیلتر میشوند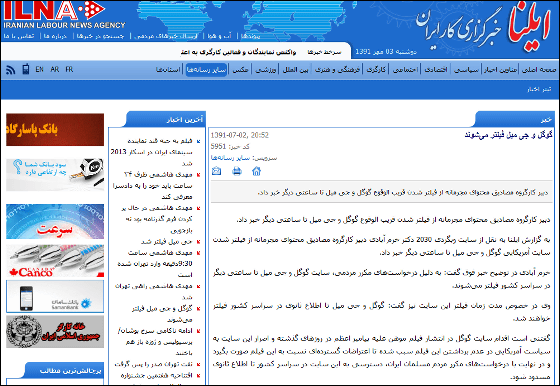 Iran readies domestic Internet system, blocks Google | Reuters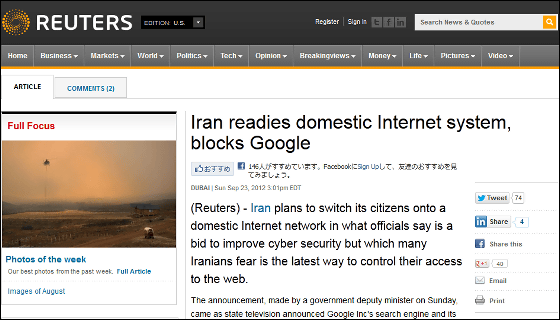 Iran set to block access to Google | World news | guardian.co.uk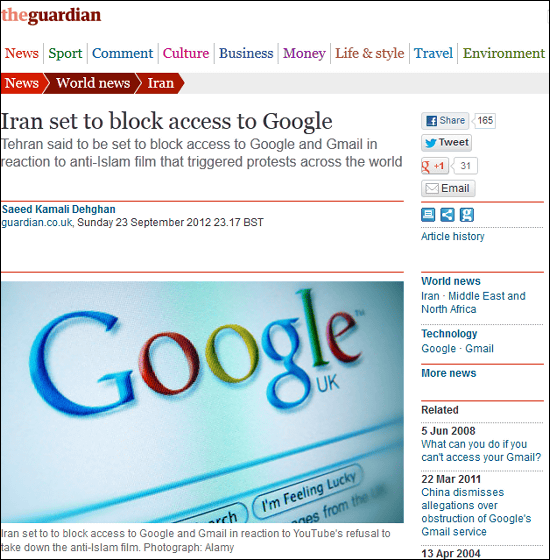 This is what the Ilna correspondent told as what the Abdolsamad Khorramabadi, who is in charge of computer crime and online censorship in Iran, said. According to Young Journalist Club, it is a response for YouTube to refuse to stop "Innocence of Muslims" which is a big topic because it is a blasphemy of Muhammad.

Khorramabadi said, "Google and Gmail will be filtered in the country until there is a new notice," he did not mention whether this restriction is temporary or permanent .

Government officials said that on Tuesday it announced on TV on Sunday "Access to Google's search engines and mail services will be blocked within a few hours", so blocking has already started at the moment I will.

Iran has already become one of the world's leading Internet filtering powers and it has become impossible to connect to countless sites. This is explained by the government as "the site is offensive or criminal," but among the general public in 2009President Ahmadinejad is re-elected Iranian presidential electionIt is believed that discussions about Facebook and YouTube got excited by the discussion about it, and in fact all sites that seem to be anti - government are blocked by convention.

For this reason, the Iranian people use the VPN software to break the government's filter in a way that it looks like access from another country that is not Iran.

However, Iran is aiming at building a completely independent "Iran · Internet system", not "World Wide Web" connected to the world, and in the near future all government agencies and companies will connect to this domestic network It is announced by Minister of Communications and Technology Ali Hakim-Javadi. In the second phase of the plan, ordinary people will also connect to this network. The system will be implemented in March 2013, but I do not know if it is truly separated from the global net until actually moving.
in Note, Posted by logc_nt