When you attach the nehemomi "necomimi" moving with the brain wave & the tail "shippo", it feels like this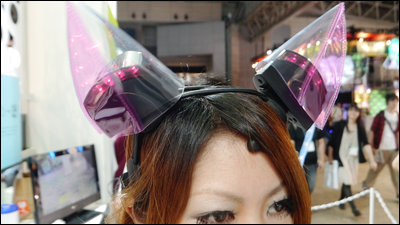 Nekomimi also equipped with exclusive parts to catch brain waves and move ears with kurukuru, and even to LEDs in response to motion with an acceleration sensor "Necomimi"And the tail"Shippo"But"Tokyo Game Show 2012Since it was exhibited in "I decided to go and see.

Necomimi.com

It is installed in the corner of "Games for Smartphone & Tablet".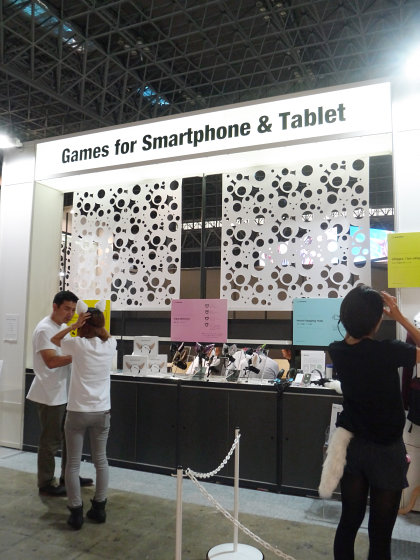 Various "necomimi" are displayed.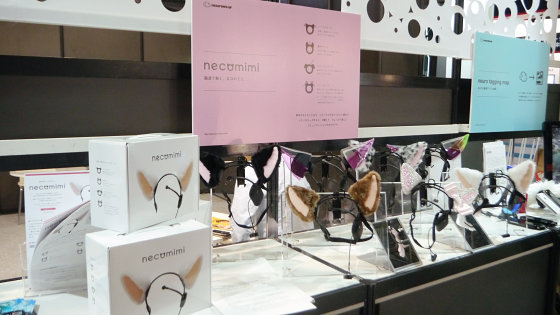 This is one of "three color ears" released in April 2012.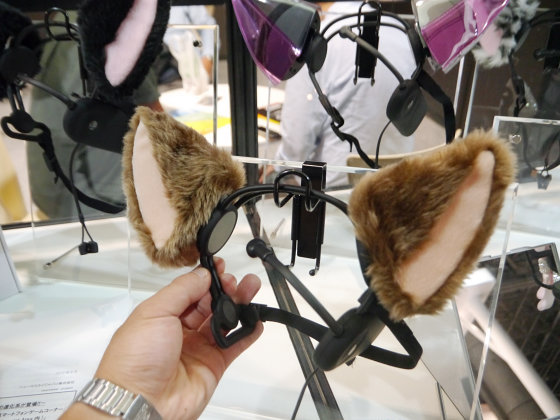 There was also "Deco Ear" which decorated the ear part.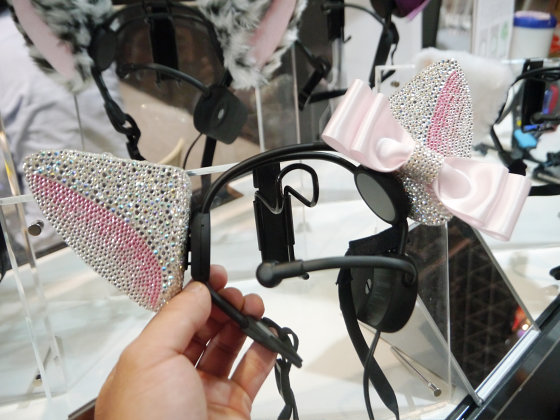 When actually wearing the sensor with the ear ...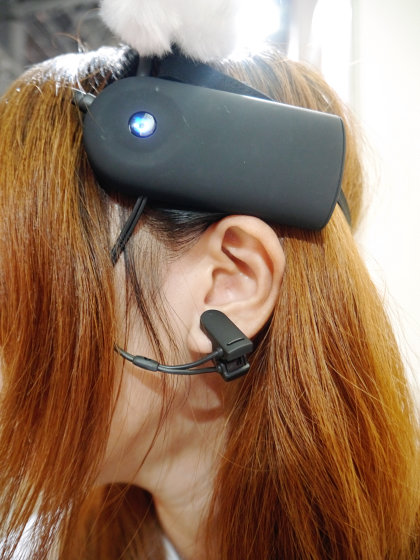 I put it on two places of my forehead. By looking at the voltage difference between the two points, it seems to catch the electroencephalogram.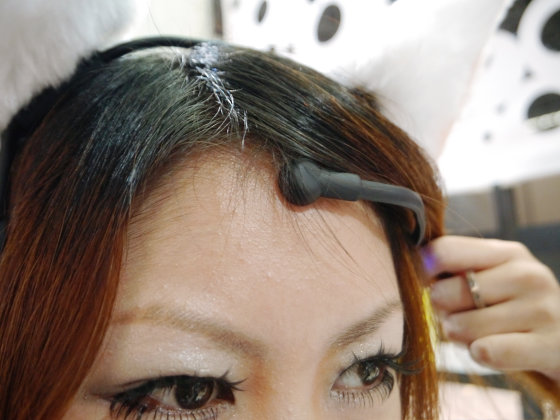 The sleeping "necomimi" ... ...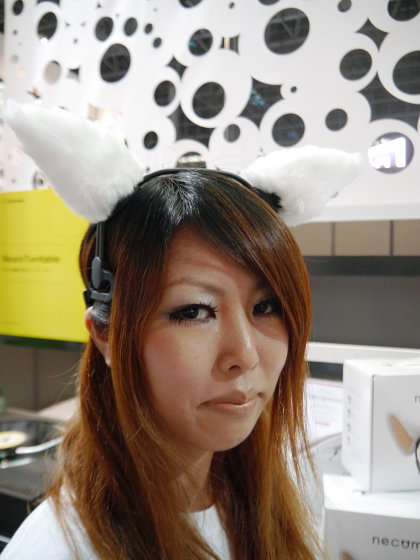 Peen!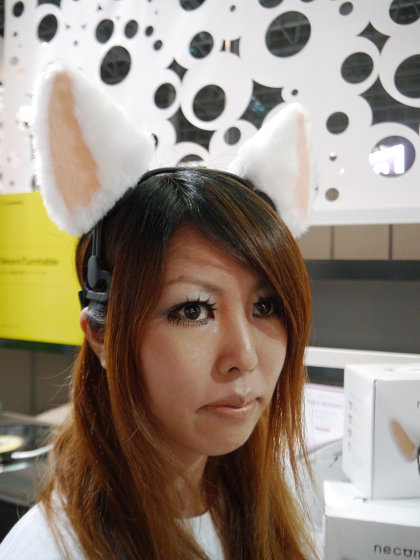 Actually "necomimi" caught the brain wave and tried shooting the moving picture.

"Necomimi" caught an electroencephalogram and photographed where it moves with kuriko - YouTube


It is said that there are "normal mode", "concentrated mode", "relax mode", "zone mode", depending on the state of the electroencephalogram. If you turn on this, you may be able to read the feelings of the other person ... ....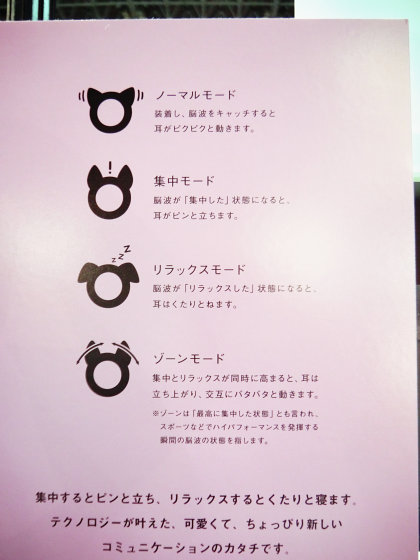 This is "necomimi" wearing the "glowing ears replacement part" scheduled to be released only in December.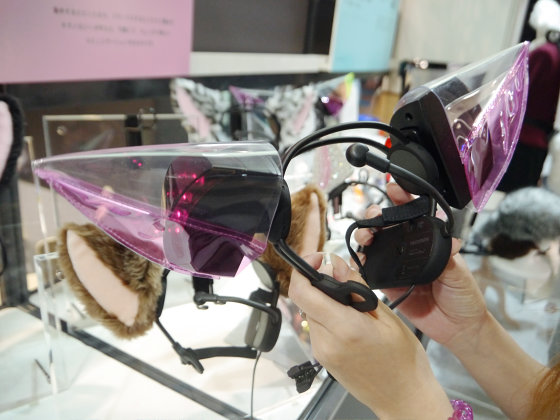 When installed it is like this.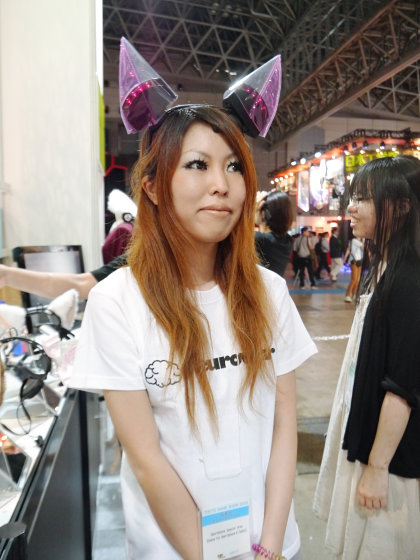 Since the acceleration sensor is embedded, the LED lights up according to the speed with which the ear moves.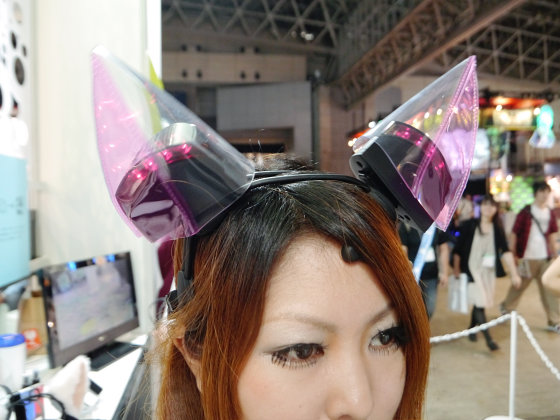 The state that it actually lights up is as follows.

LED is lit by acceleration sensor "necomimi" - YouTube


In addition, "shippo" which catches the brain waves and moves is also being exhibited.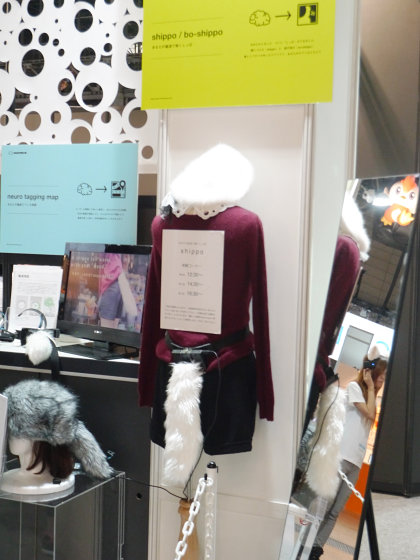 It actually looks like this. It is a bit embarrassing to put on, but it seems to be a big success when doing cosplay.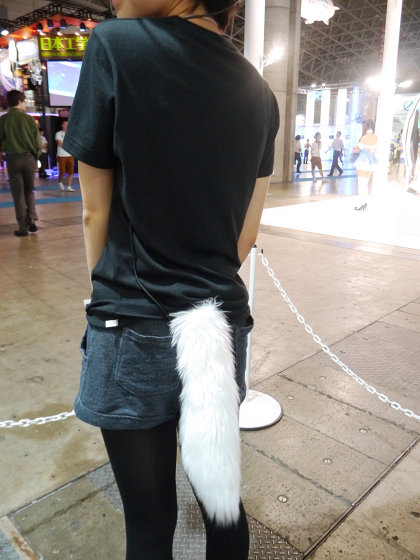 I tried photographing the state that it was frightening.

"Tail" moves with a blowjob due to electroencephalogram "shippo" - YouTube