LTE adoption · Rakuten super WiFi free of charge for the terminal fee starts at the 3880 yen monthly fee, reception starts today, Rakuten shopping is tripled for two years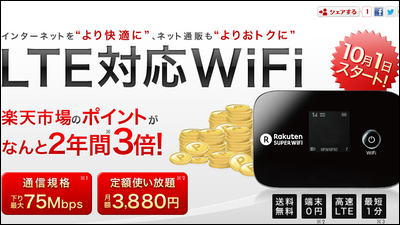 At a joint press conference on Rakuten, e · access, held on Wednesday, September 19, 2012, the new company "Rakuten EM · Mobile Co., Ltd."And accepting applications from September 19 (Wed) and starting a new service" Monday, October 1 "Rakuten super WiFi"Was announced.

【LTE compatible WiFi】 Rakuten super WiFi: next generation communication standard LTE compatible mobile WiFi. Point two times three times & kobo gifts!
http://superwifi.rakuten.co.jp/

"Rakuten Super WiFi" adopts the next-generation mobile communication standard LTE, and the population coverage ratio of major cities seems to exceed 99%.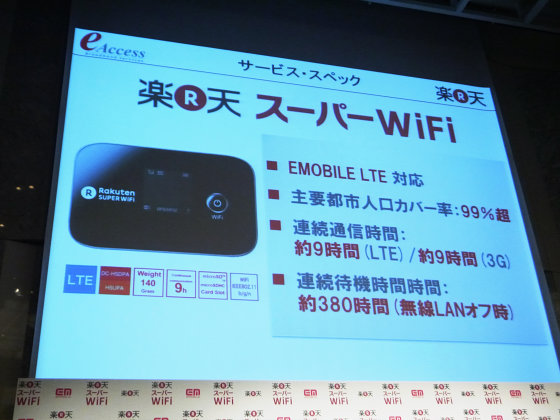 With a monthly fee of 3880 yen, the next generation mobile communication is fully unlimited and unlimited use. In addition, the router terminal price is 0 yen.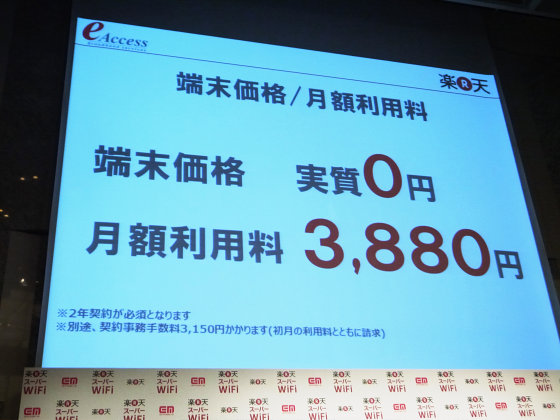 The downlink achieves the industry's fastest level of 75 Mbps.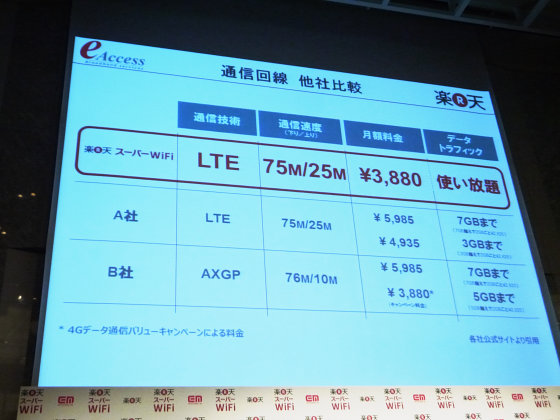 The continuous standby time is 380 hours, continuous communication time is 9 hours. The terminal can be connected to a maximum of 10 terminals with a small and lightweight body of 140 grams.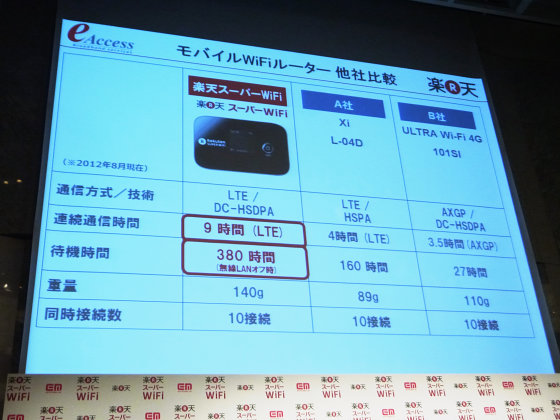 When contracting, it has two benefits, and one seems that it is a privilege to be given "Rakuten Super Point" three times as much as ordinary for shopping in the Rakuten market for two years.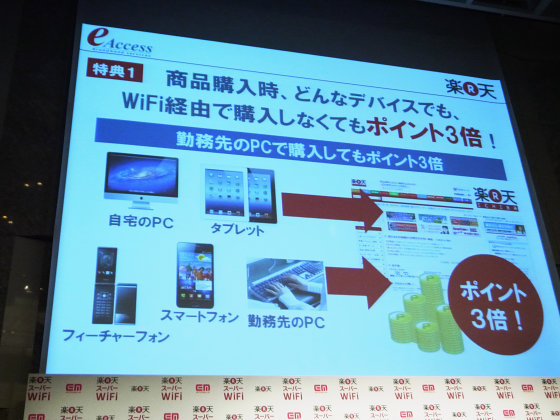 Another benefit is that Rakuten Superpoint gives 5000 points gifts or ebook reader "kobo Touch" free of charge.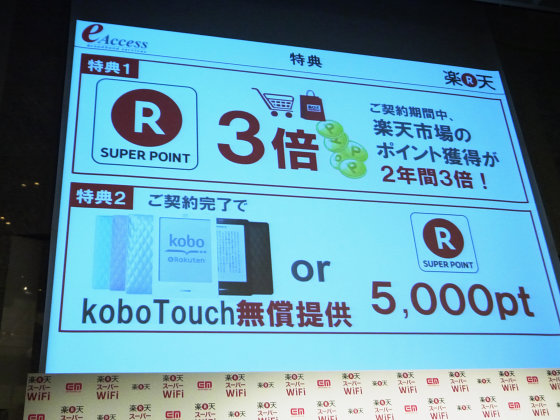 The application will be from today, September 19 (Wed)HereIt is said that reception has been accepted from Monday, October 1 (Monday).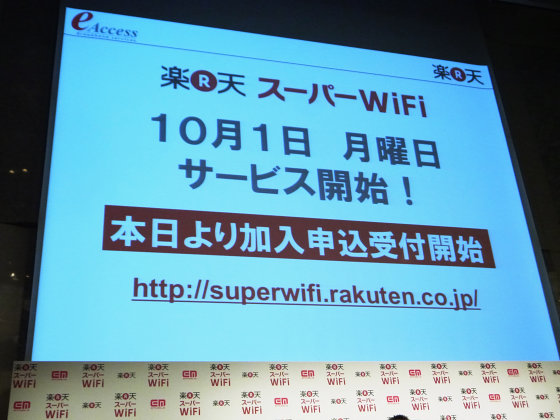 I could actually see the terminal.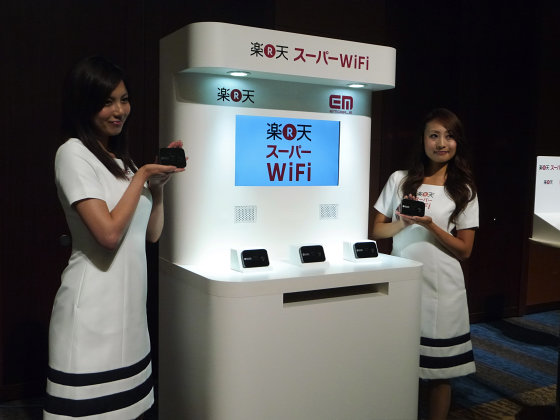 Having it in your hands like this.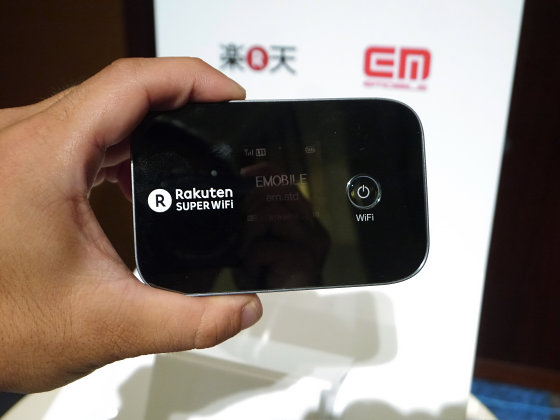 The card slot is microSD slot, microSDHC slot.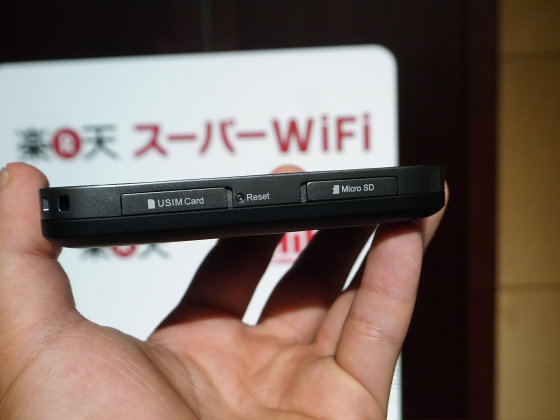 It is smaller than the iPhone one size, it fits within the pocket.