I took a picture of "Kishiwada Danjiri Festival" in the aerial shooting & approaching game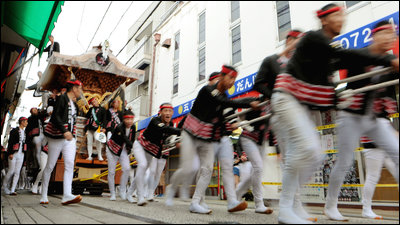 "Kishiwada Danjiri Festival"We decided to approach the intersection near the private house in the town and the scene where danke runs through the S-shaped road with full power, and even take a movie shoot by aerial shooting.

Kishiwada Danjiri Festival - Osaka Prefecture Kishiwada City Official Website: Festival Mr. Kishida
http://www.city.kishiwada.osaka.jp/site/danjiri/

On September 14th (Friday), "Test towing" in front of the actual number was done, but preview was taken and I tried to take a picture of that situation.

Test rigging after rain - YouTube


Strong test trial - YouTube


There was a place where the garage was destroyed because the road was narrow and the house and the dancer approach each other.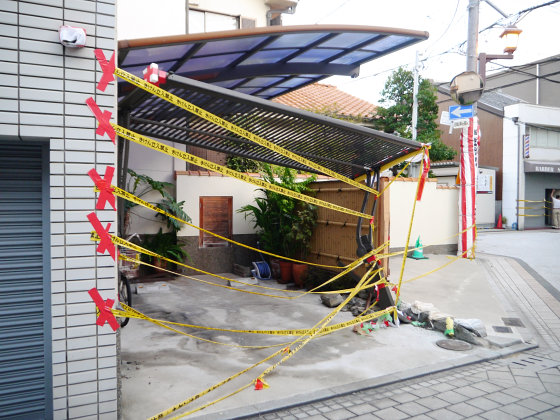 It is totally accident site.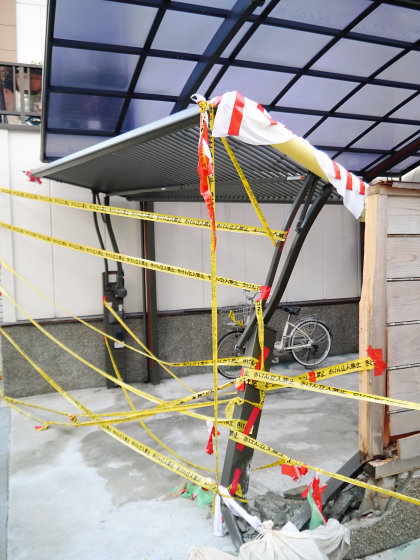 I also shot "Satori Makoto" in S character in Sakai-cho. It is dangerous because the corners are connected, but it is one of the highlights of the dynamic Kishiwada Danjiri Festival.

Spinning in S - YouTube


Next is the scene of the shrine to the Kishijyo shrine in Kishiwada castle on Sunday, September 16 (Sun). First of all, a scene where a danjiri departs from the front of a warehouse where a danjiri is paid for the palace.

Danjiri departs towards the Miyaji - YouTube


I was able to see "spearheading" on the street in the city before Miya.

Before Miyauchi - YouTube


The appearance of the project at the Komon / Shell Musume - YouTube


Spinning at an intersection - YouTube


A steep slope "From here on a slope"Running up quickly.

How to get up a slope at a stroke - YouTube


Kishiwada Danjiri festival's miyako landscape - YouTube


"I finally got the turn of the ... ...." That's why I made a review the other dayAR Drone 2"I used the aerial photograph of the state of" spearheading ". Furthermore, it is because of the specification that there is no sound.

I tried the aerial photograph of Kishiwada Danjiri festival using AR Drone 2 - YouTube


"Kariwawari" at Kishiwada Tianjingumae is quite close to seeing, it is a powerful full mark.

Kishiwada Tianari Jingumae 's spear - YouTube


I was able to witness the scene which runs through the arcade of "Shinkansen shopping street" of the pretty narrow Kishiwada station.

Scenes where you run through the arcade in a stroke - YouTube


Although it seems that there is a danger because audience and dancer approach so much, the officials of the festival and people of the police stretch the rope every time "spearheading" is done and guide us to a safe place, I was able to visit with peace of mind.