We have been tasting as much fresh and sweet rich eggs as you like in egg-shaved rice specialty shop unlimited eggs in the mountains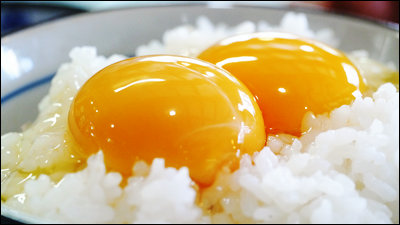 In Kyoto prefecture we decided to go back to the fact that there are "all-you-can-eat rice shops" that you can hang out freshly baked eggs that are secretly in the mountains of Kameoka city.

Location"Kyoto Prefecture Kameoka City West Bessho God Mitarai 8"It is attached to" Furusato products Nishibetsuten store ".

View Larger Map

When running running down the mountain road which was national highway No. 423 line, shops were visible along the road.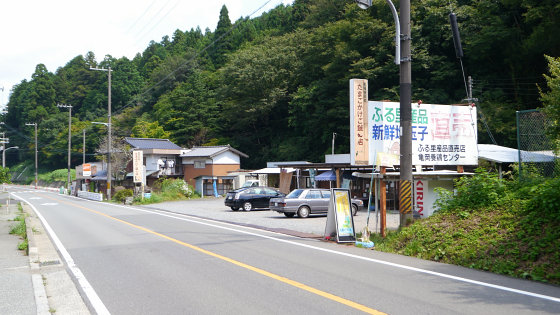 A sign called "shop of egg-fried rice" is a landmark.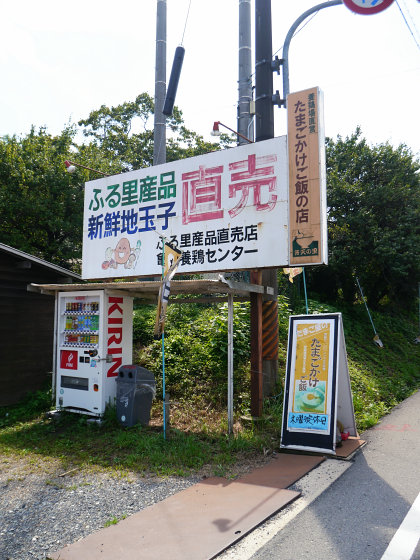 It is the shop where goodwill written as "Benten no Sato" is put on.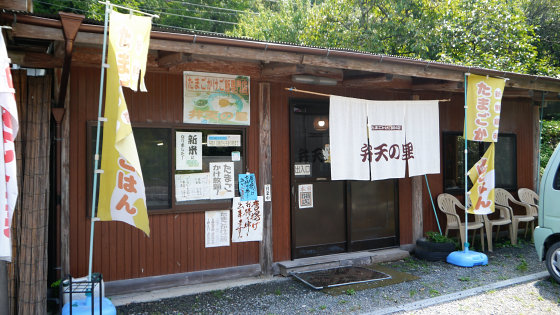 "Tamago mackerel" is the characteristic of this shop, "TKGContents unbearable for liking. Then, I will go inside.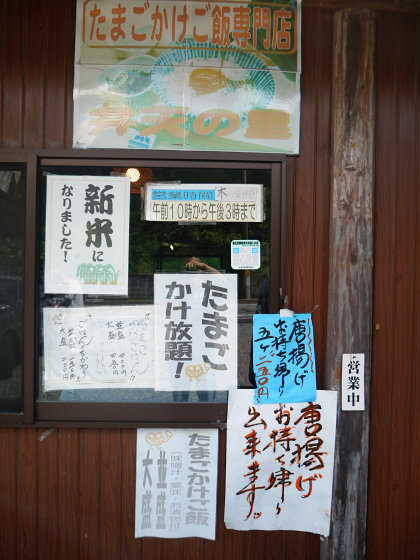 The inside of the store looks like this, the desk has 23 seats at six.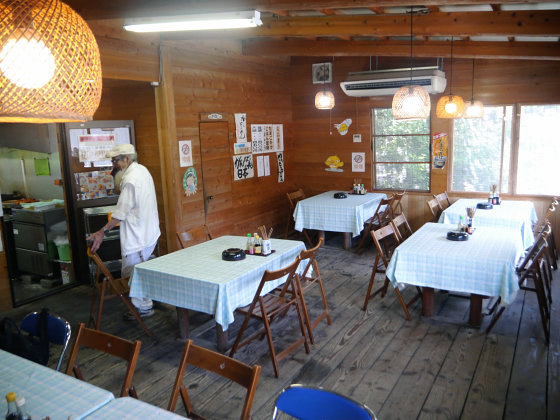 I will tell my order from this counter.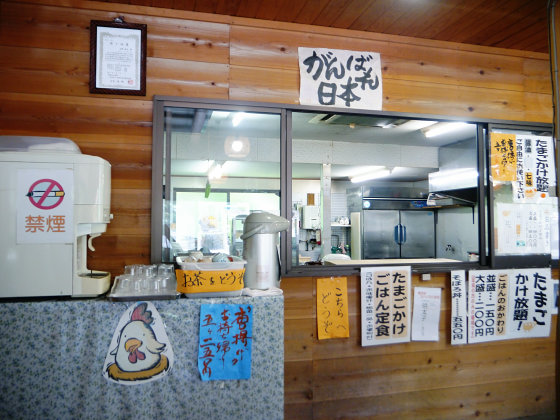 This time "Tamagotokawa rice cookie (400 yen including tax)" and "Tamagotchi rice Ohyama (450 yen including tax)" choice.



Here is where I came out as soon as I place an order, with miso soup, Takano Tofu and pickles on rice.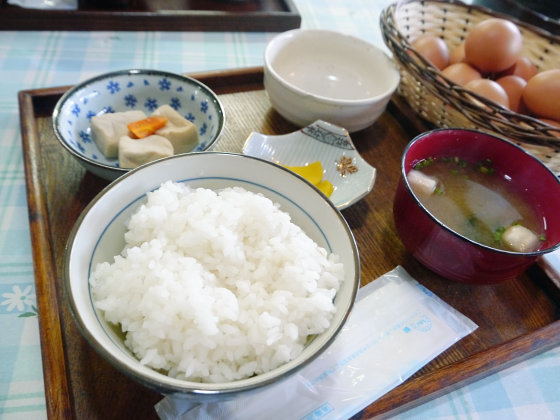 "It is an egg taken off this morning," an egg put in a basket also appeared. It seems to belong to the poultry farm of Kameoka.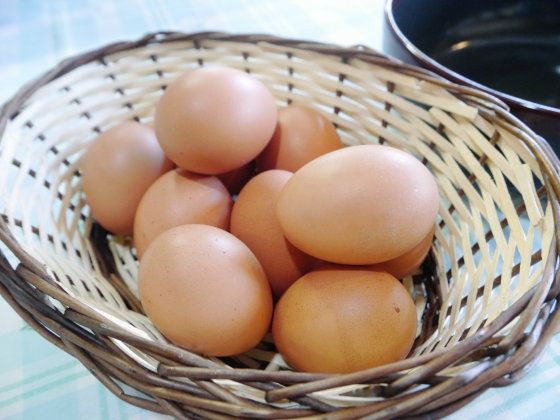 First of all I tried to break the eggs, but the shell was hard enough not to crack soon after bouncing back even if I did with the usual sense.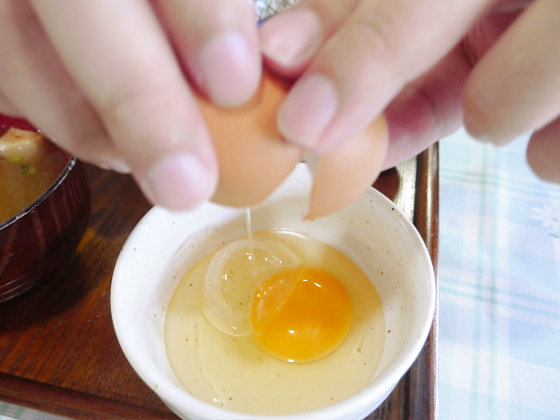 Next is soy sauce, but choose what you like from three kinds, "garlic soy sauce" "egg-sprinkled soy sauce" "sansei soy sauce".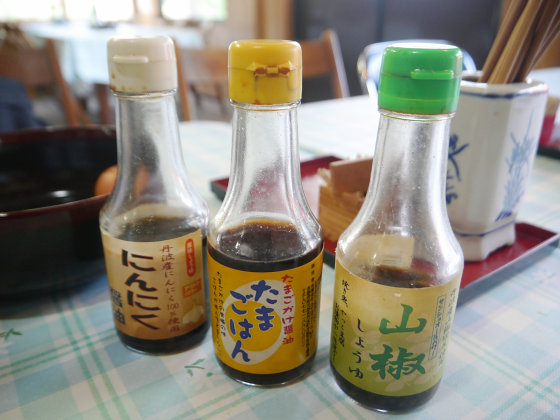 Eggs are all you can put on the hook, so suddenly I try to challenge with 2 eggs.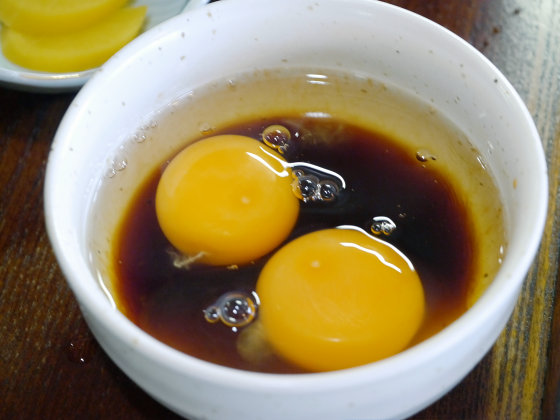 Egg that sells to general supermarkets, the elasticity of yolk and white is completely different, and even if it mixes it is hard to mix.



I put it in rice ......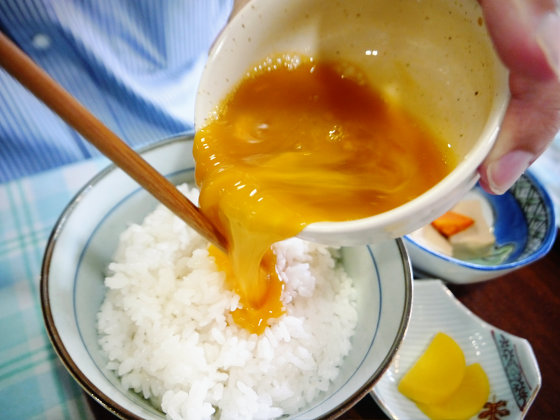 done.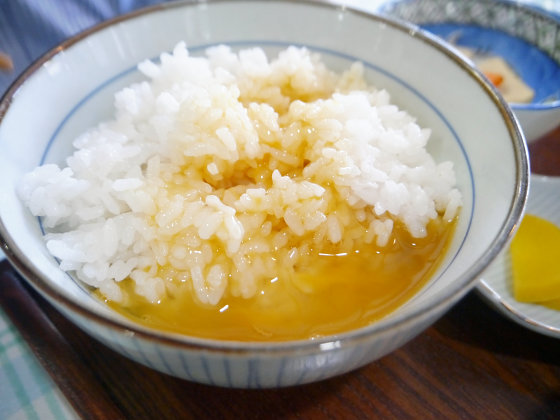 Yolk is rich in rice, it is sticky like a natto in white. The taste felt the sweet taste of the yolk is very dark, so that the taste of the soy sauce put together is dull. If you use "Garlic soy sauce", which has the strongest taste of the three types, it is about good furnish.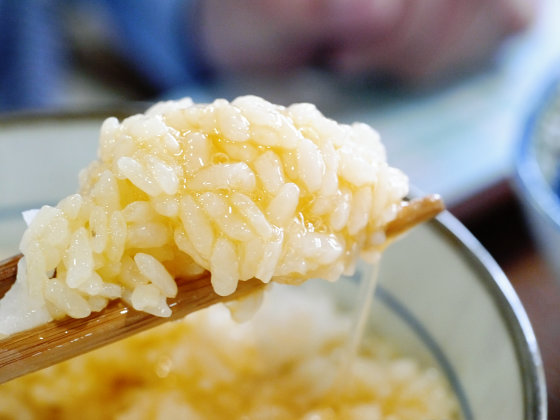 Also, the left side is a cookery rice, the right is the rice with a great rice. If the rice is lined up, two eggs are about exactly good, so if you say "I would like to enjoy eggs eggs"!



To say that eggs alone are enough strong taste, this time to directly try to eat with rice.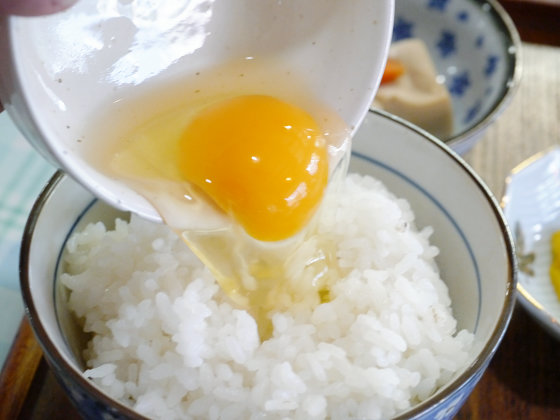 It seems to be peeking at the moment when you put it on rice, but such worry is useless as there is elasticity.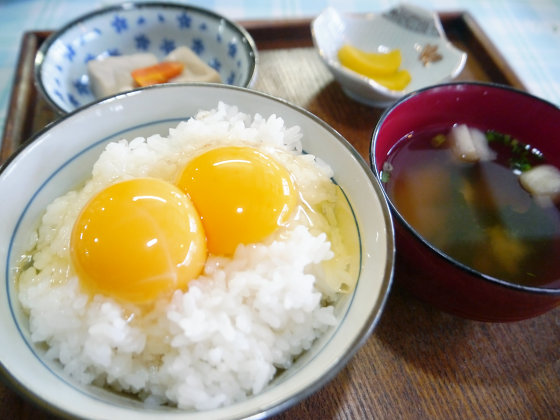 Looking from the side, the excitement of the yolk is completely different from the general egg.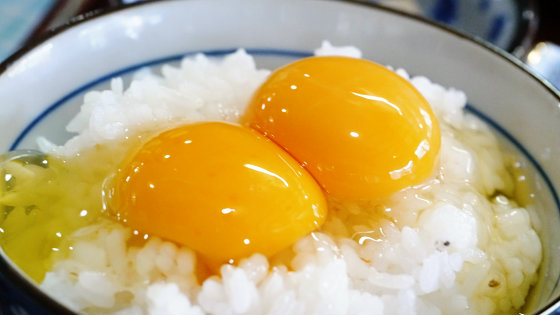 Even if there is no soy sauce, the taste is deep enough to make it totally acceptable, sweetness is felt direct, this may be Ali.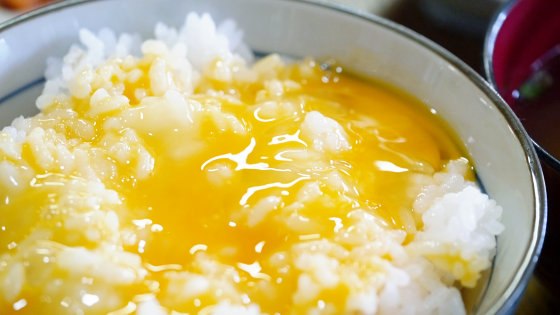 If you want to enjoy a variety of flavors by changing the oil and topping it, it seems good to eat by transferring rice little by little to the dish where you mix eggs. Also, at that time, recommended eggs: rice = 7: 3, because the texture and sweetness of eggs made into slippery felt well, so recommended.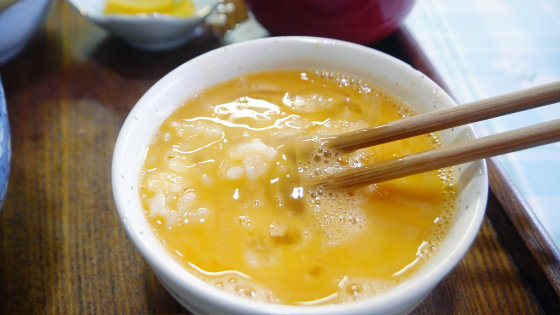 Also, at this time in early September the rice is brand new.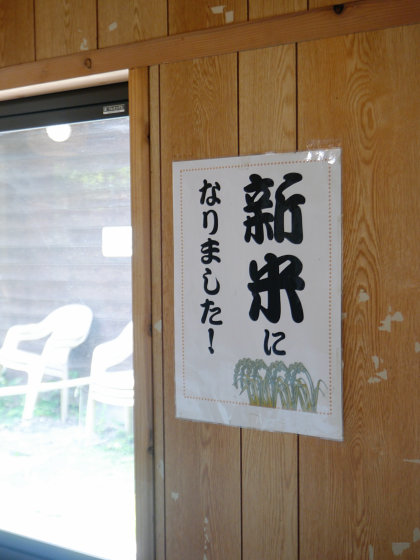 So I could enjoy eggs enough to be enough. Thanks for the meal.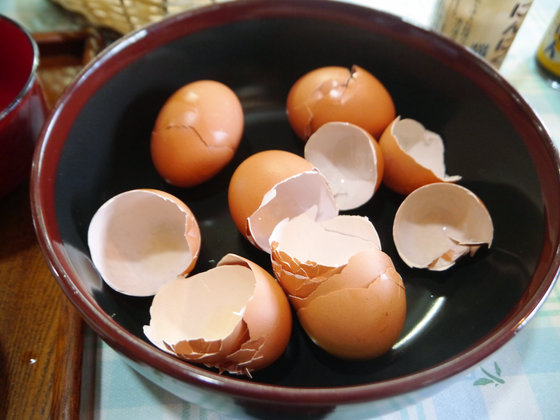 The surroundings of the shops are mountains ......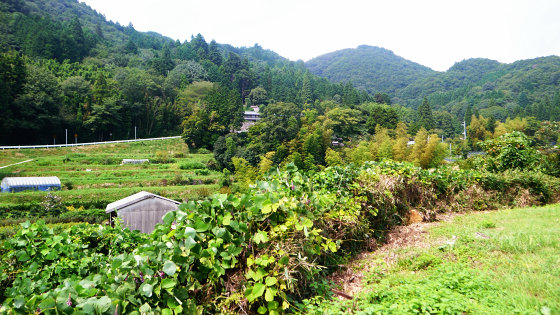 Greens such as rice fields are spreading a lot and you can enjoy the lingering finish after dinner while watching the scenery that was heartwarming.