I tried "ANGRY J WHOPPER" "ANGRY J CHICKEN" to hear with Jamaican taste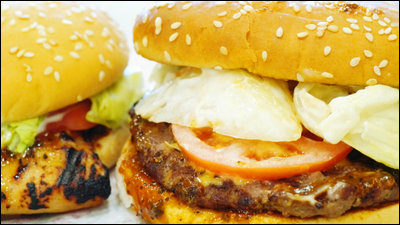 The concept of the spicy food of Jamaica of tropical country was Burger King's "ANGRY J WHOPPER"ANGRY J CHICKEN"It is on sale from July 27 (Fri). These two burgers include Jamaican tropical "Jerk chickenIt is said that they are arranging and using the spicy sauce used for dish called " Based on tomato sauce I've been blending spices such as jalapeno puree, vinegar, black pepper and cumin, so I went to see what kind of taste it is.

(PDF file)"HOT JAMAICA (Hot Jamaica)" On July 27th (Friday), "ANGRY J CHICKEN" and "ANGRY J WHOPPER" are released for summer only!

Arrived at the shop. I can see some colorful posters ......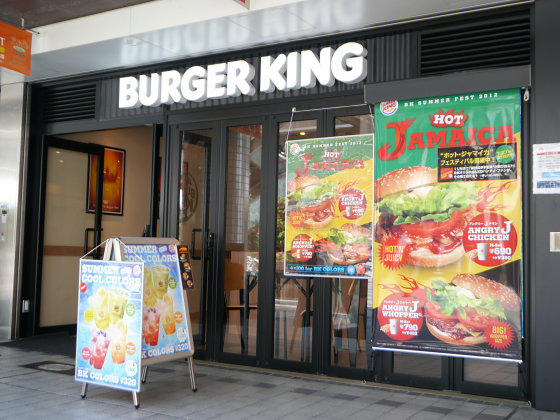 It was a poster of "ANGRY J CHICKEN" "ANGRY J WHOPPER" for this time. A little worried about whether it is "burning enough" that flames are coming out of burger.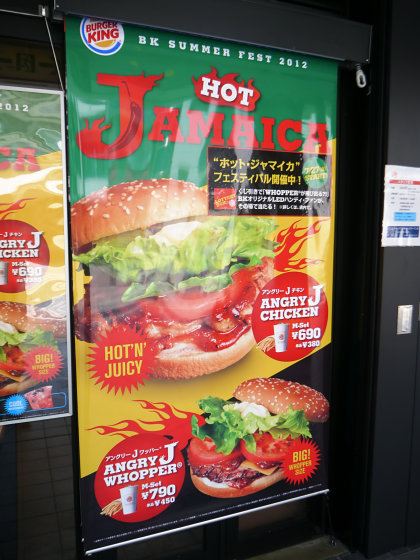 The first thing I ordered was "ANGRY J WHOPPER" (450 yen including tax). "WHOPPERThat's why I feel heavy with my hands.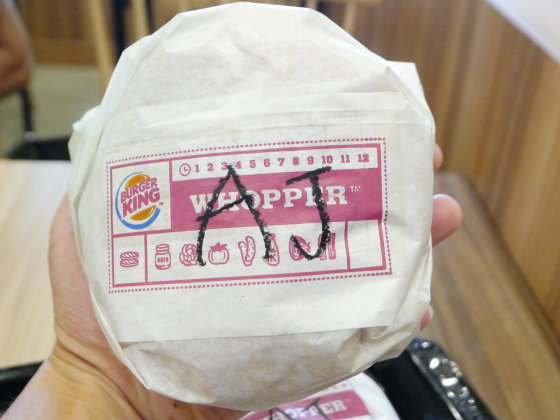 Looking from the front like this.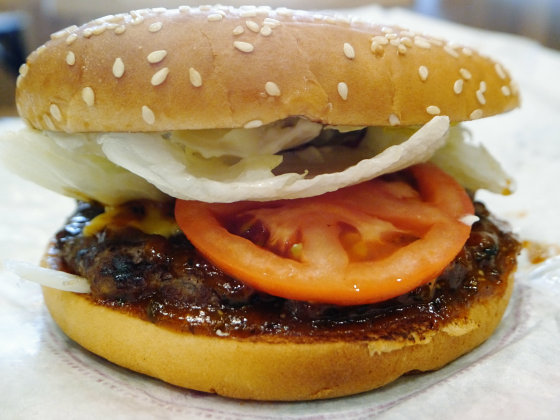 There are about half the height of the iPhone.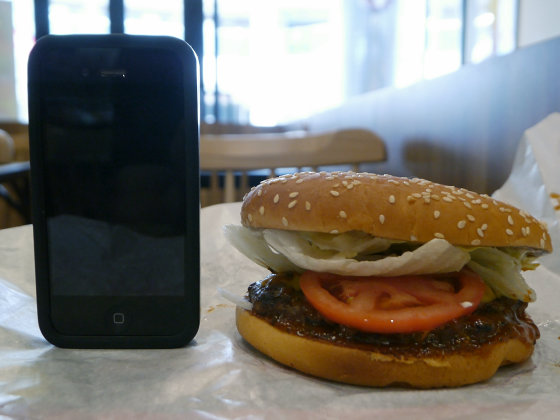 The size is enough.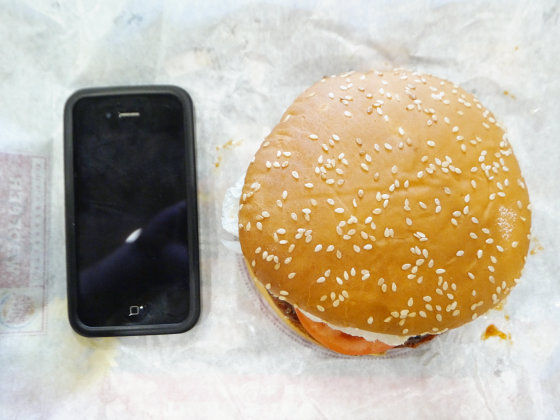 Lettuce with plenty of mayonnaise on the top of the tool.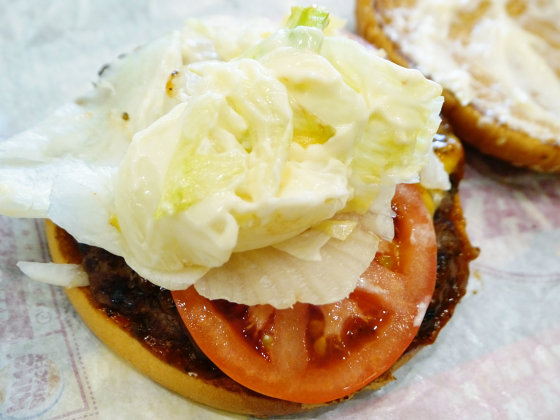 Below that are two sliced ​​tomatoes.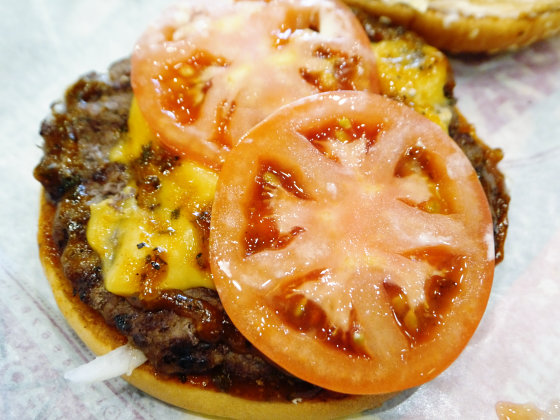 When you remove the tomatoes, you will see a black sauce with cheese on top of the big patties.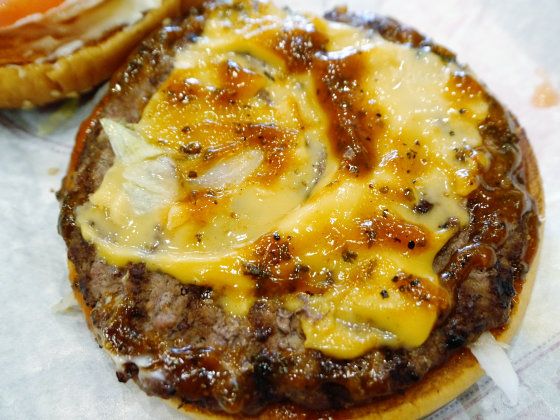 This sauce called "BKJ original jerk sauce" seems to have been spicy and mixed with spices such as jalapeno puree, vinegar, black pepper and cumin, but it has become a mild taste by adding cheese And that.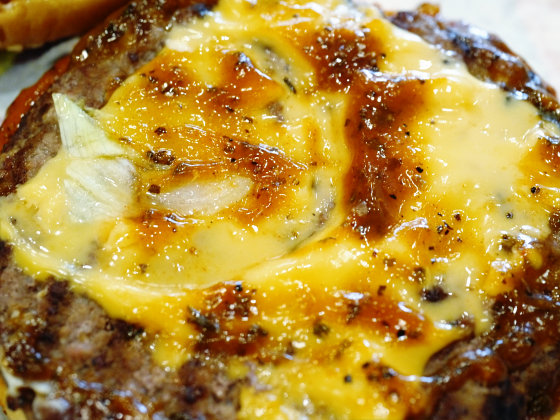 And onions under the buns are tight. As I have seen the item so far, the appearance is not much different from ordinary hamburgers, but how is the taste?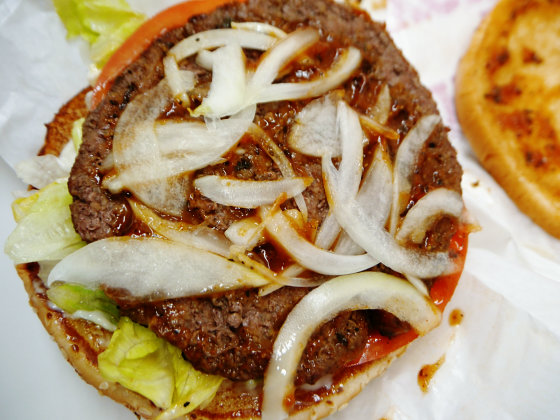 The taste of sauce has sweetness like tacos sauce, spices are considerably effective there, and it has a strong pungent taste. Even if you make cheese, mayonnaise, tomato etc all mobilize, the feeling of being tangy to the tongue remains for a while. However, the taste of each ingredient is felt firmly also in spicy, especially the patty meat flavor is strong, compatibility with the dense sauce is also good. Volume is enough, and even if there is no side menu such as potato, it gets tummy and tummy.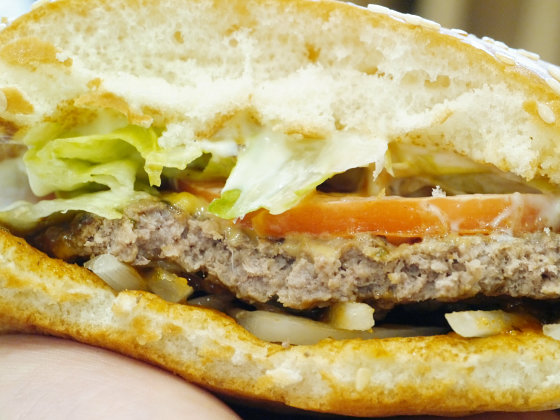 This is "ANGRY J CHICKEN" (380 yen including tax).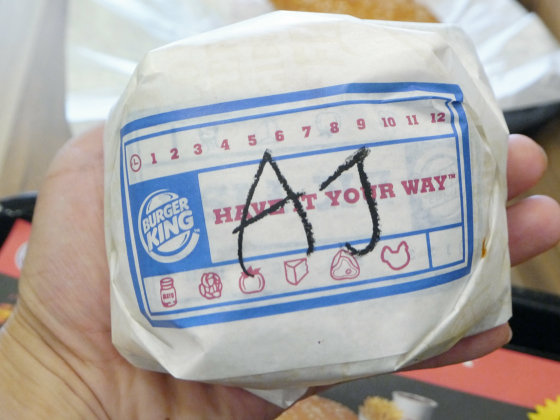 Compared to the previous "ANGRY J WHOPPER" it is a little smaller.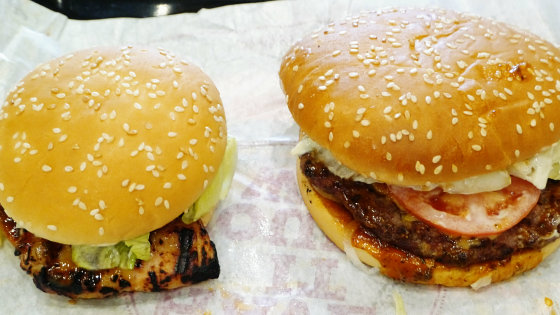 The part of chicken is big enough to extend beyond the buns.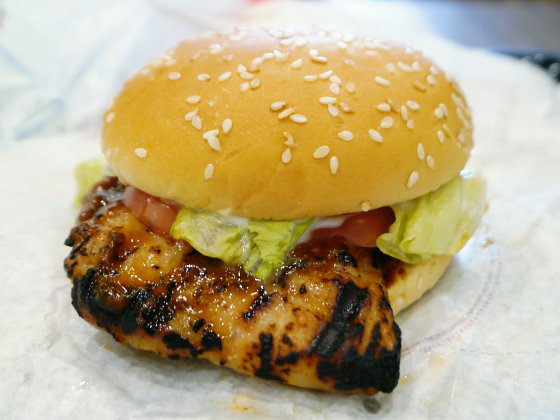 Chicken is so soft that you can see that chicken trembling as "Bullmunn" when you have it in hand.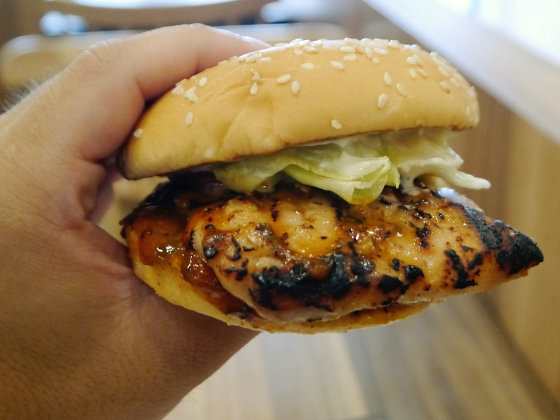 Lettuce to the ingredients.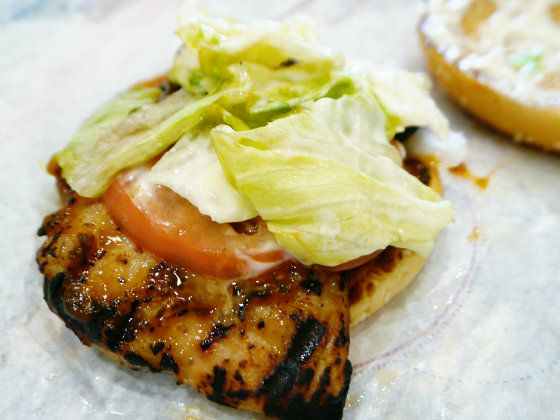 Below that is one sliced ​​tomato.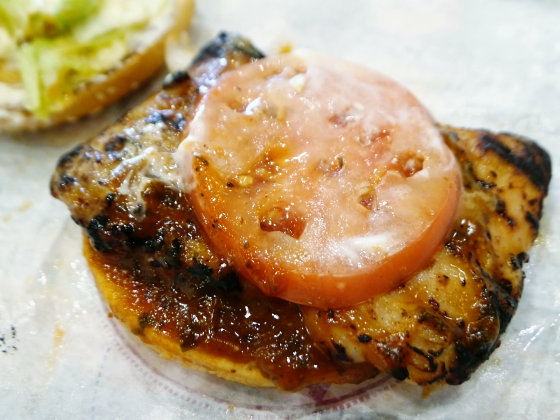 Chicken cooked with "BKJ original jerk sauce" looks like this.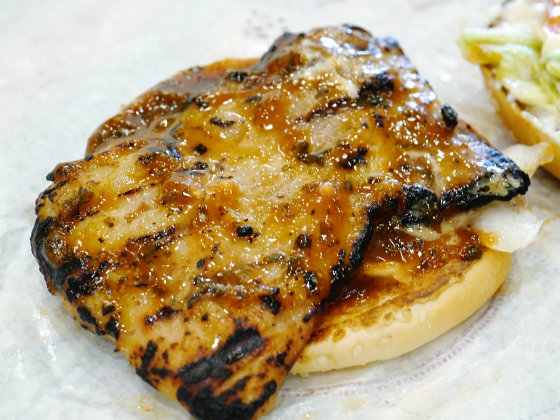 And under the chicken this is the onion that again took on "BKJ original jerk sauce".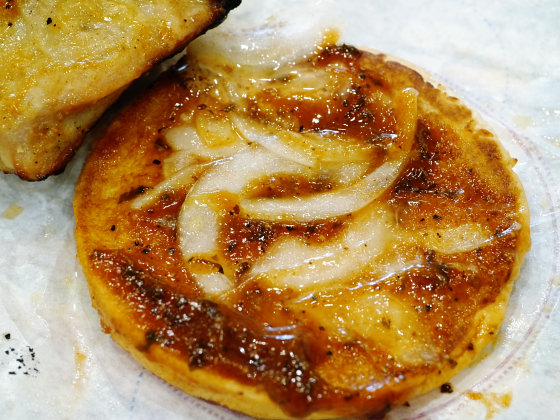 Chicken is very juicy and a fragrant smell like charcoal grilled when barbecued is stuck firmly in the meat and there is a response to eating. Depending on the umami of this meat, although it is painful, it makes me want the next bite. The sweetness of the thick eyes sauce and the umami of the meat juice were stuck firmly in the soft buns and I enjoyed it until the last bite.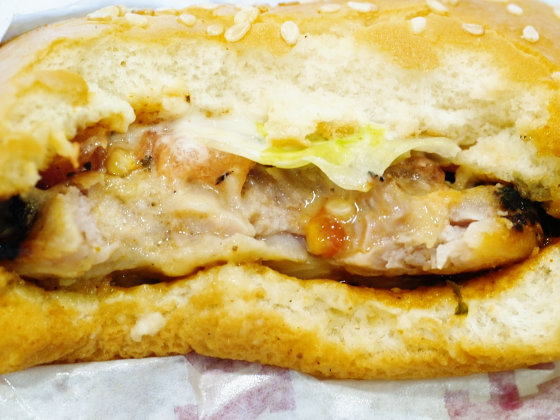 Both have very eating response, but "ANGRY J WHOPPER" if you want the amount, "ANGRY J CHICKEN" if you like chicken. In addition, since the source is so hard that it tickles around your lips, it may be safe to keep a menu for those who are not very hot. As the sauce is also a strong eyes, as you eat, as soon as you eat, the throat gets thirsty and you want the moisture, but when you take up the moisture, the spicy will spread this time "It was summer, there was a stimulus like that It is recommended for people who can divide it as if it is better.