Free defragmentation software "UltimateDefrag" that speeds up using Pareto's law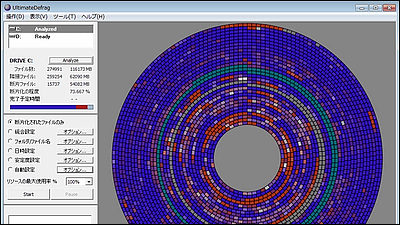 Defragmenter software capable of extracting HDD performance from 4 times to 6 times more than usual is "UltimateDefrag"is. There are multiple defragmentation methods, schedule function etc. are also carried. The mechanism of high speed, installation, operation method is from the following.

UltimateDefrag - The Defragger For Power Users - Trial
http://www.disktrix.com/UDFree.htm

◆ High-speed mechanism

Assuming that the data that is used most frequently is 20% of the whole, placing the data on the outside (light blue part) of the disk whose access speed is fast and placing the remaining 80% of the data with low use frequency on the inside (yellow part) This is a mechanism to speed up disk access. this isPareto's lawIt is thought based on.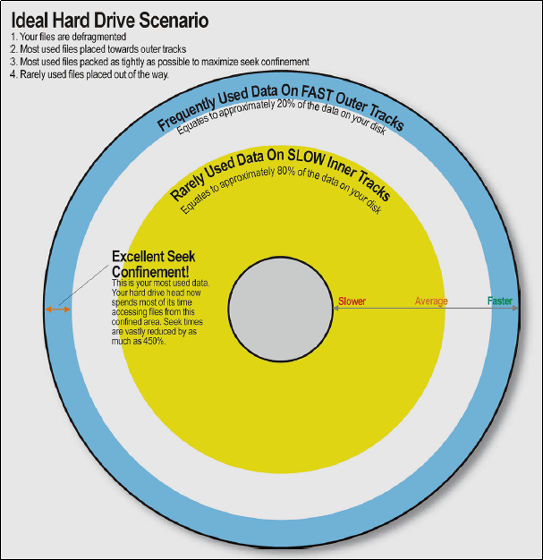 ◆ Installation

Official sitePlease enter First Name / Last Name / Email Address (Email Address) in the input form below 'SUBMIT'.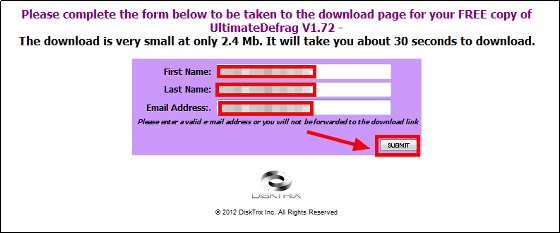 Click "CLICK HERE TO DOWNLOAD YOUR FREE VERSION OF ULTIMATEDEFRAG VERSION 1".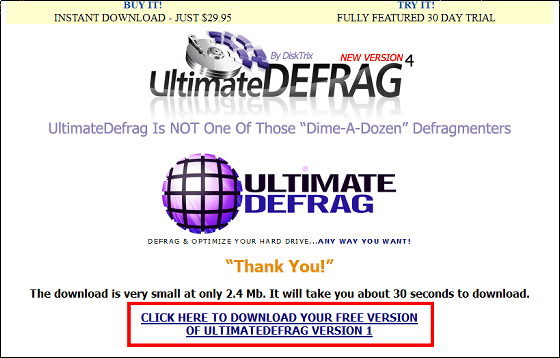 Launch the downloaded executable file.




Click "Yes".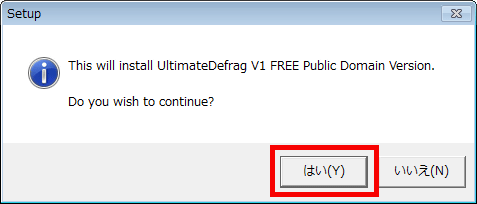 Click "Continue".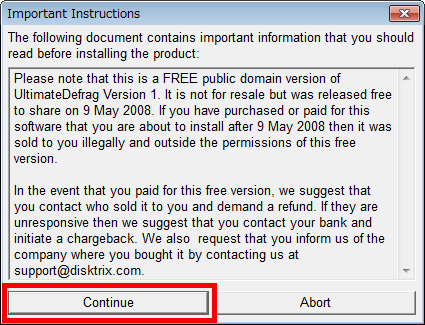 Click "Continue".




Click "Yes".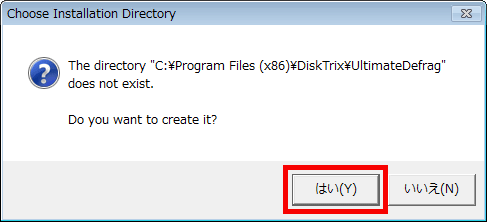 Click "OK" to complete the installation.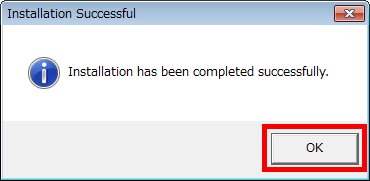 ◆ Setting of Japaneseization

Japanese PatchClick on "UltimateDefrag_ver 1.0.1.72 (1129) jp.zip" on the site where you put it.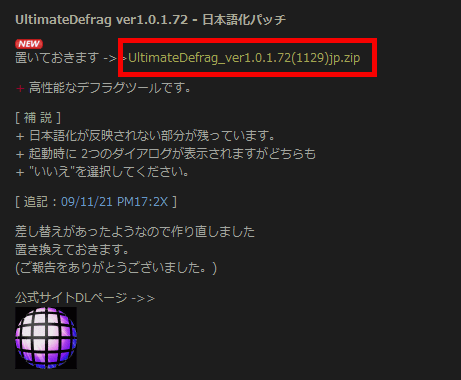 Download the downloaded ZIP fileExplzhExtract it with etc and move the executable file to C: \ Program Files (x86) \ DiskTrix \ UltimateDefrag created by installation and execute it.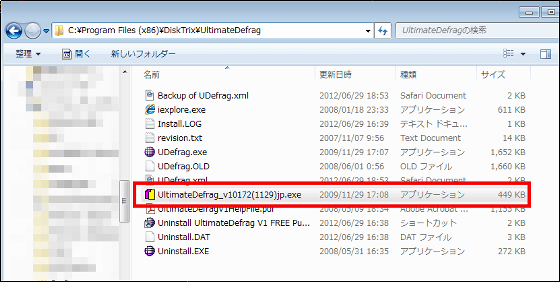 Japanese display is completed when it is displayed as normal termination. Finally click "OK".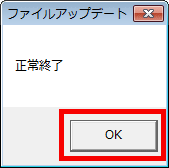 Operation method

Launch "UltimateDefrag" created on the desktop.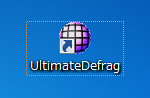 Click "Yes".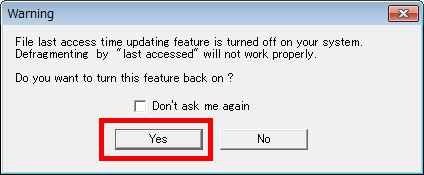 Click No to not set UltimateDefrag to default defragmentation.




The operation screen of "UltimateDefrag" is displayed.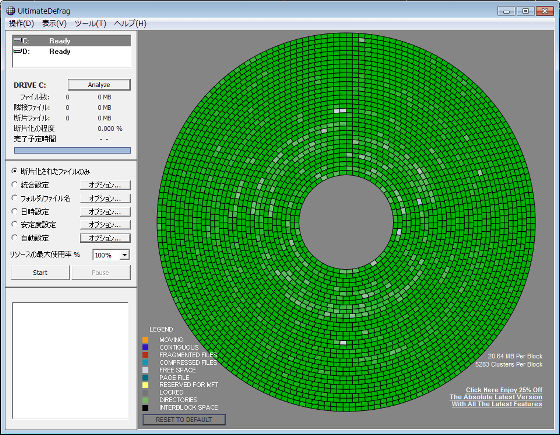 To analyze the current C drive, click "Analyze".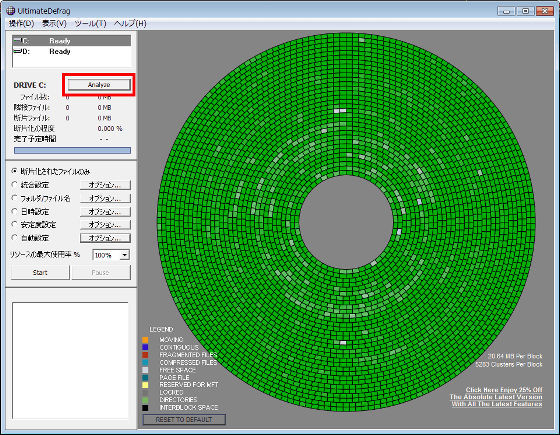 The analysis results are as follows. The red part represents a fragmented file.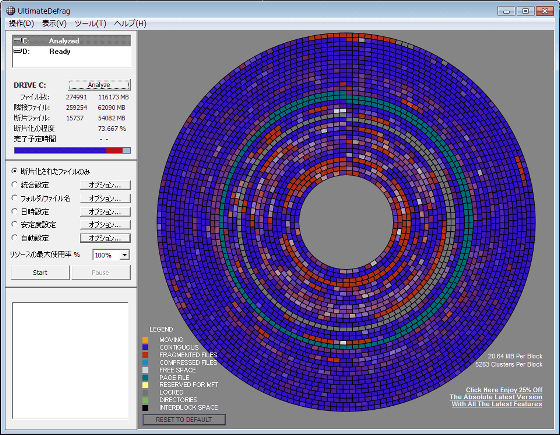 If defragmentation is to be performed automatically without thinking about setting, check "Automatic setting" and click "Start".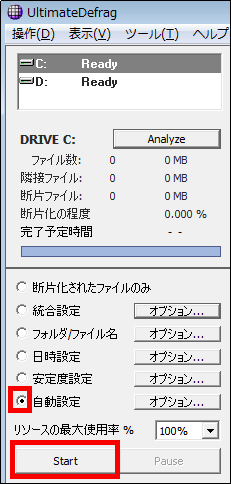 Results of execution completed in about 40 minutes are as follows. The inner fragmented file is gone.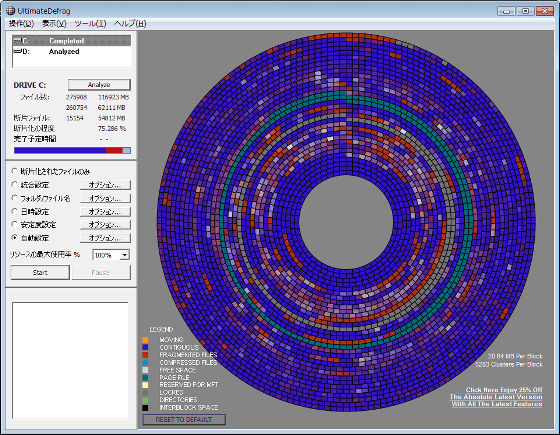 The choices other than automatic setting are "Only fragmented file", "Integration setting" to merge files / folders, "Folder / file name" to move outside the disc in the order of name, access / update / created Select date and time to arrange it outside "Date and time setting", Sort by folder update date and time, "Stability setting" to change files in alphabetical order.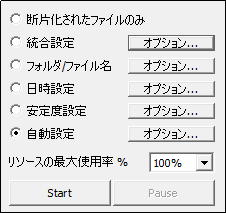 With the option, you can make detailed settings, and you can select the data to be placed outside on the date setting.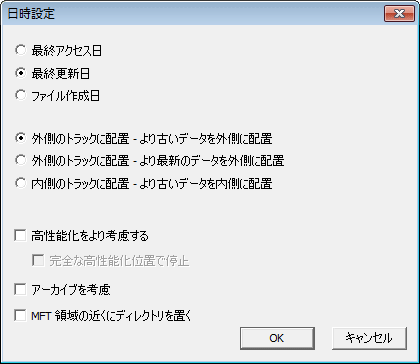 To make settings such as schedule, select "Schedule", "Options", "Emphasize File" from "Tools".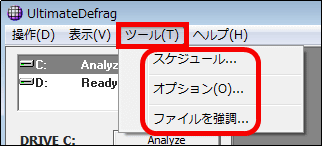 In the schedule, you can specify the schedule of defragmentation in detail.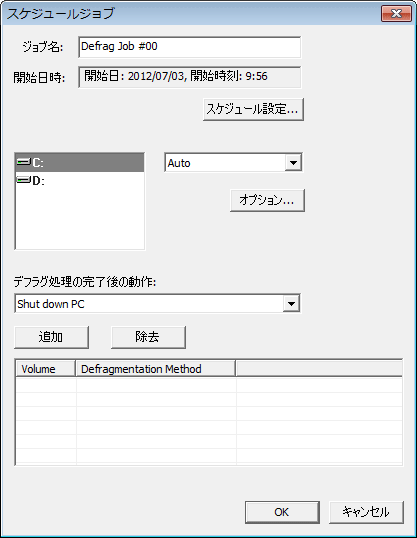 In the option, you can set file specification to speed up, boot time defragmentation at startup, use of Layout.ini (file recording file placement), etc.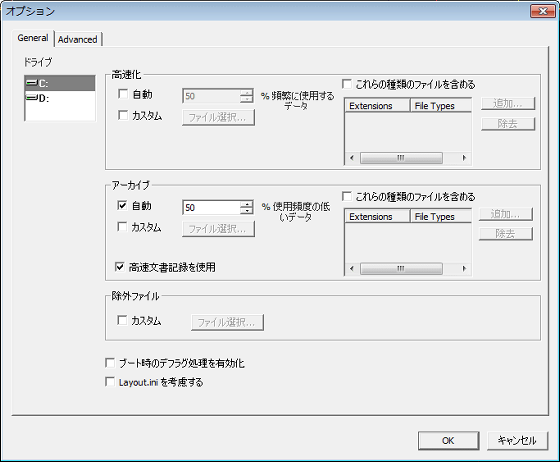 In the emphasis of choices file you can check the file is anywhere on the disk.