It becomes like this when you schematize the step of raising funds for starting up as a startup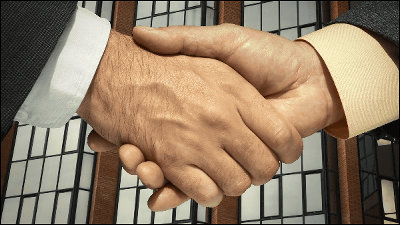 ByMyTudut

The cost of entrepreneurs drastically declined and it was relatively easy to create a new company, but in order to start a business it is not only necessary to issue an idea of ​​the product but also to know how to convert it to money There is. I schematized the method of financing to start up as a startup "How to Raise Money For Your Startup"It should be useful for those who intend to start a business from now on.

Funders and Founders »We Connect Start-Ups With Capital» How to Raise Money For Your Startup
http://fundersandfounders.com/how-to-raise-money-for-your-startup/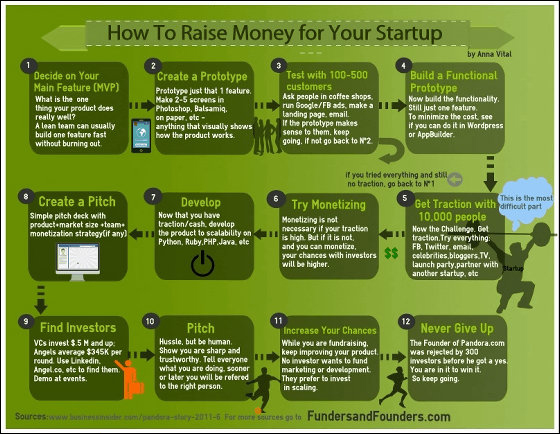 ◆ 1. Determine key points
First, pay attention to the best points and decide what is the main product of your company.Lean startupAs shown in the figure, the feature will be reduced to one.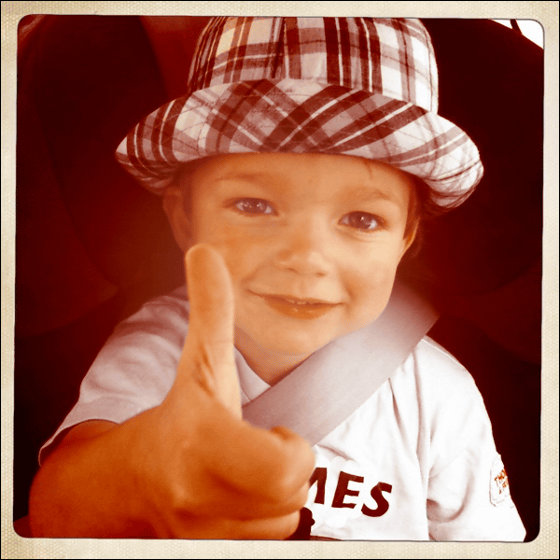 BySamuel Rich

◆ 2. Make prototype
In order to understand exactly what the main product of your company is likeMock upMake and visualize it. Photoshop andBalsamiq· Let's draw 2 to 5 plans for each product using paper etc.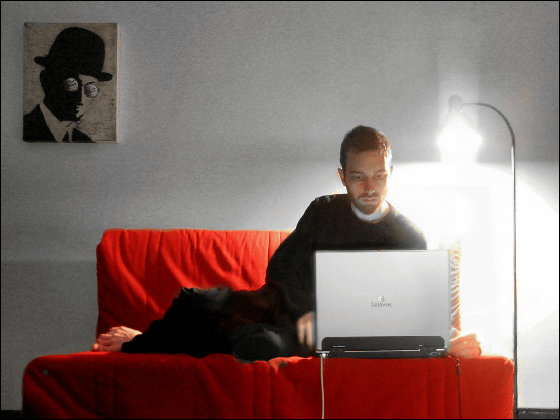 ByStriatic

♦ 3.100 to 500 people are tested
Ask people in the coffee shop or advertisements on Facebook or Google to see a lot of people's suggestions on your product. If you are satisfied with the reaction, proceed to the next step. On the other hand, if the reaction is not good, return to the previous step and recreate the prototype.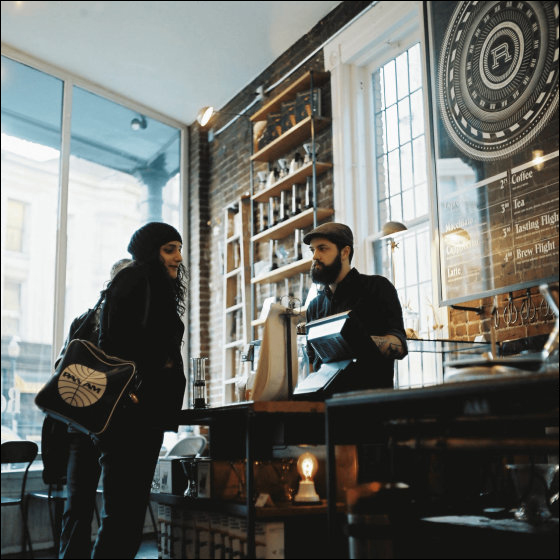 ByRommy ghaly

◆ 4. I will make a prototype
We will make a prototype that actually moves with minimal cost. if you canWordpressYaAppBuilderLet's confirm it myself using.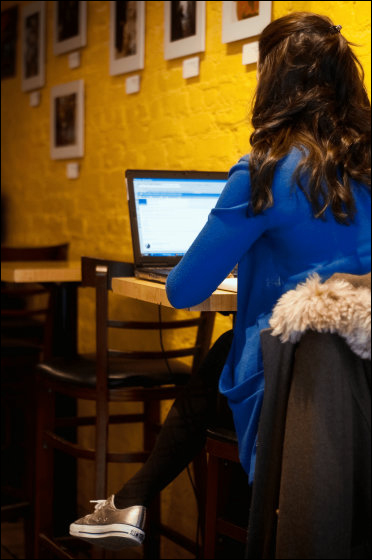 ByCarbonNYC

◆ I will see a response of 51,000 people
This step is the most difficult in financing. Have you look at your product using Facebook, Twitter, e-mail, blog, TV, launch party, friends and celebrities of other startup companies and see the reaction. If there is no reaction, I will return to "◆ 1" and rebuild the product.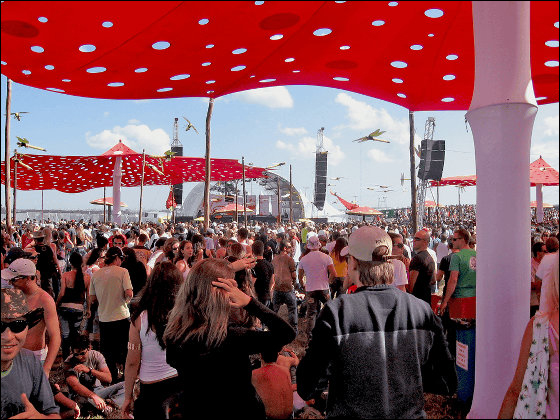 ByGabe Photos

◆ 6. Make money (monetize)
If you can get a good reaction with "◆ 5", this step is not absolutely necessary. But, if possible, you should be able to earn more profit.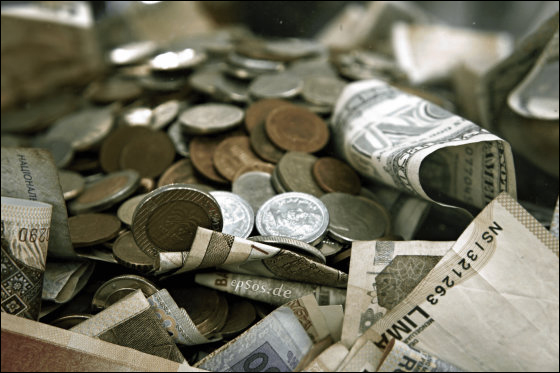 ByEpSos.de

◆ 7. Product development
What I arrived at this step is that people get responsive and ready to monetize. nextPHP,Java,Ruby,PythonLet's ensure the scalability of the product using etc.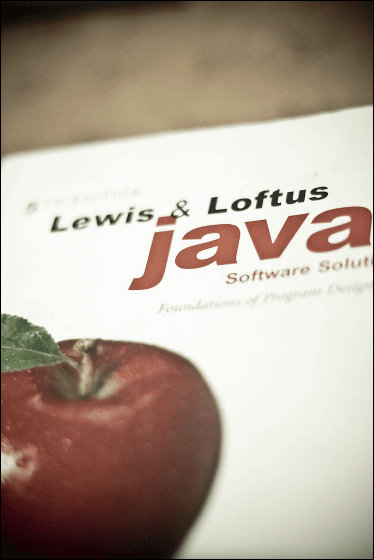 ByRacheocity

◆ 8. Make business description (pitch)
For the product, we will make a concise business description with factors such as size of the market, development team and strategies for monetization.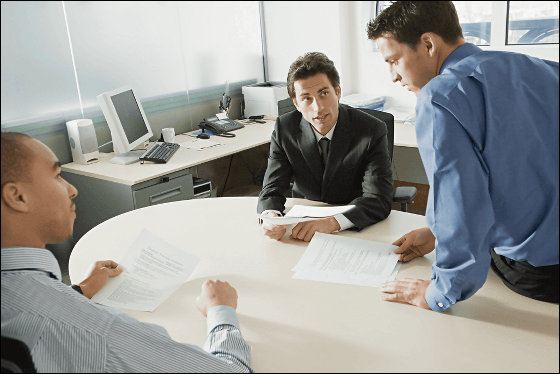 ByVictor 1558

◆ 9. I will find an investor
venture capitalIs about 5 million dollars (about 400 million yen) or more,AngelIndividual investors called an average investment of 345,000 dollars (about 27 million yen) per round. Let's invest in those investors. that timeLinkdinYaAngelListIt is convenient to find a company that you can trust. Let's demonstrate the product.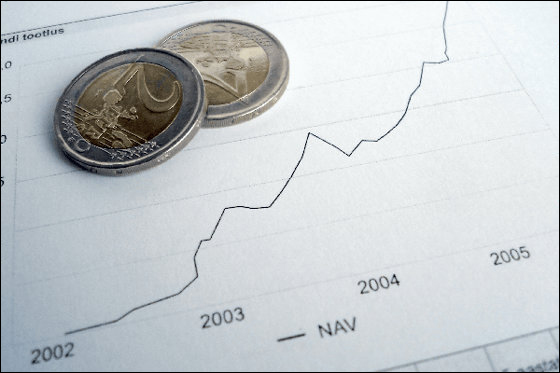 ByMyTudut

◆ 10. Promotion of business description
Let's positively express what you are capable and trusty with. Many people will know what you do through the enterprise and how good you are. Be careful not to get too hot at this time.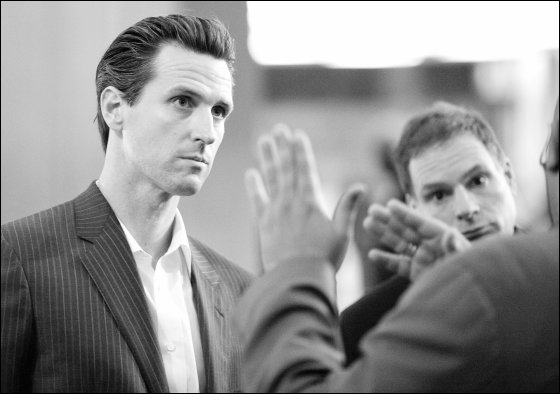 ByThomas Hawk

◆ 11. Let's increase the chance
Let's improve products constantly while you are recruiting funds. Investors do not invest in development or marketing. A lot of money is gathered for a good product.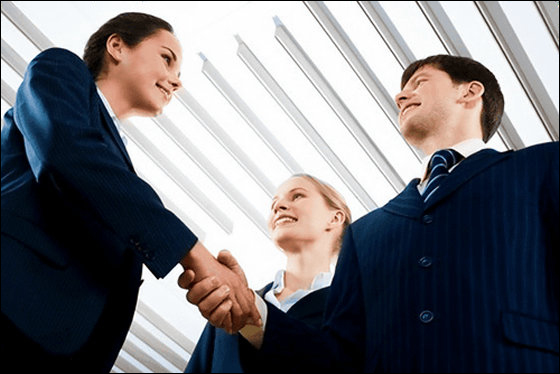 ByThinkpanama

◆ 12. never give up
Pandora.comThe founder of the company was refused investment by 300 investors. To win, please never give up and continue collecting funds.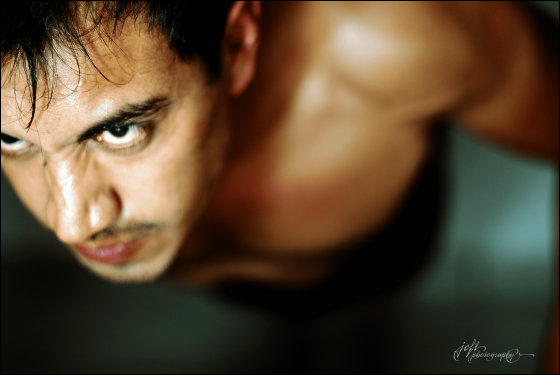 ByNhoj Leunamme

This diagram is based on data gathered from founder of 600 startup companies. Even the greatest founder initially stood at the start line of entrepreneurship by taking such steady steps at the beginning.
in Note, Posted by logq_fa