I went to Pyongyang restaurant where you can see a show in the style of "Joy group" directly managed by North Korea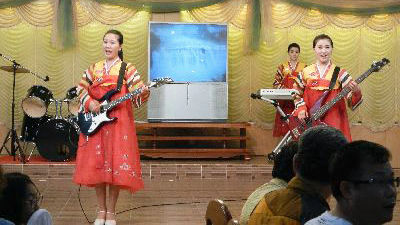 North Korea is a country of high concern to us, for Japanese people, but we can not help but say that it is quite difficult for ordinary people to enter the country. However, in a country with diplomatic relations with North Korea, for example Cambodia, there is a restaurant directly managed by North Korea, a delightful group-style beauty hospitality singing and dancing and it makes me feel like I went to North Korea.

Hello everyone.World newspaperIt is Matsuzaki Atsushi of. I am currently in Siem Reap in Cambodia around the world.

Siem Reap is around here. About 10 hours by bus from Bangkok.

On a larger mapSiem ReapShow

Siem Reap is famous for the city of Angkor Wat tourism base, but here there are unknown sightseeing spots and North Korean restaurant. In that place, we went terribly, because not only the specialty, Pyongyang cold noodles, but also the songs and dance shows that beautiful girls with joyful group have are holding at night.

The North Korean restaurant "Pyongyang Restaurant" is located along this National Highway No. 6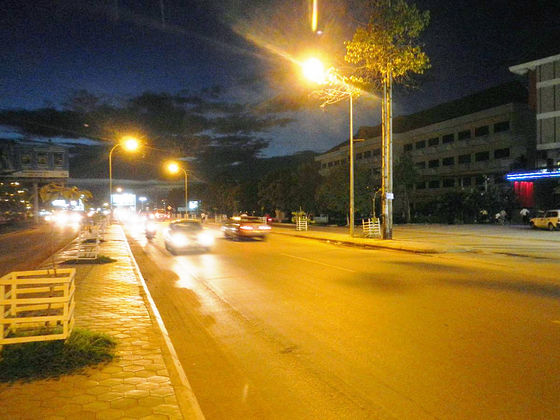 There is a Korean restaurant along the national highway,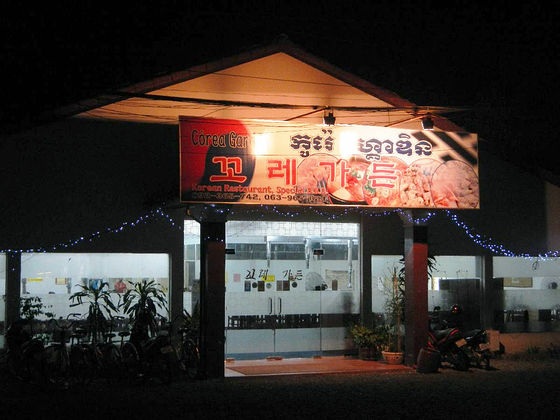 There is a Japanese restaurant,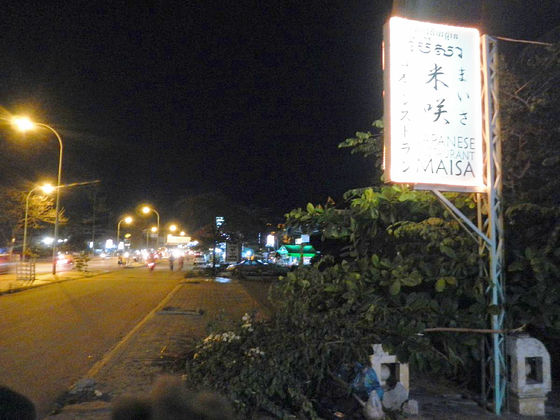 There is a shop that seems to be a Chinese capital store, or a multinational atmosphere.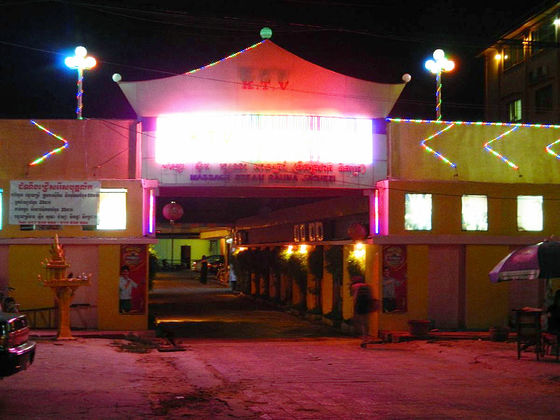 Also such a building unfamiliar to me.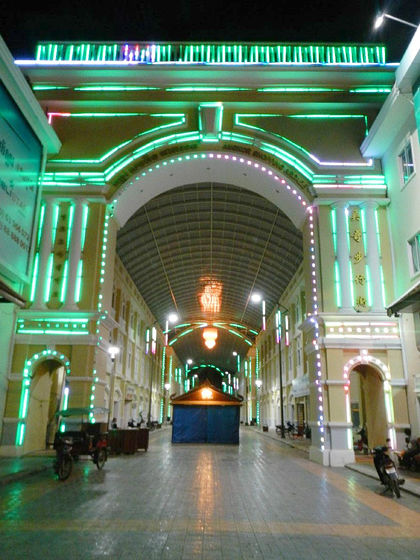 Chinese for pillars?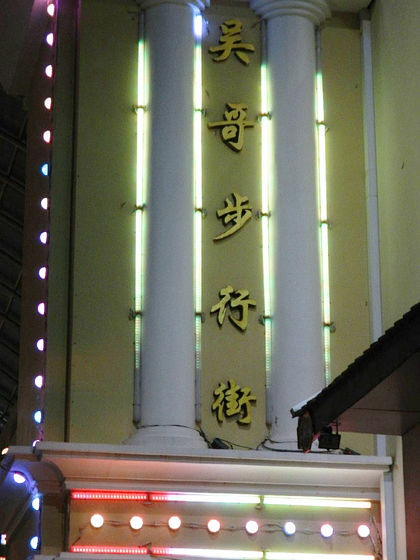 There was a night market when entering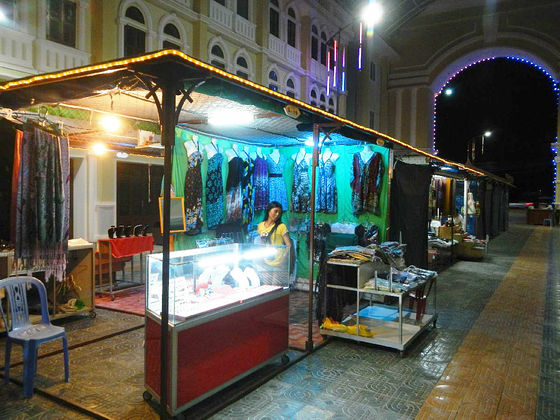 We arrived. There is Pyongyang cold noodle office. Buses stopping on the left are those of Korean tourists.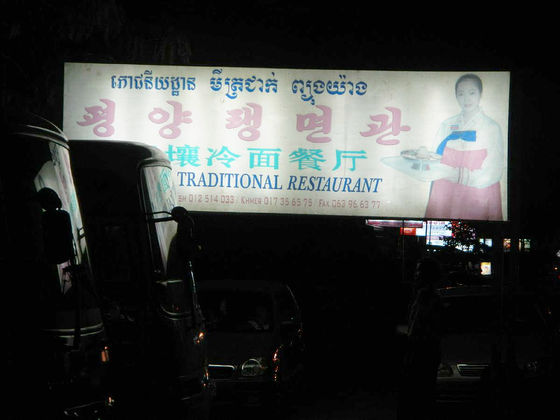 Pyongyang restaurant. I can see a woman wearing clothes like Chimachogoli inside. I feel an inconvenient air, I will hesitate for a moment to enter.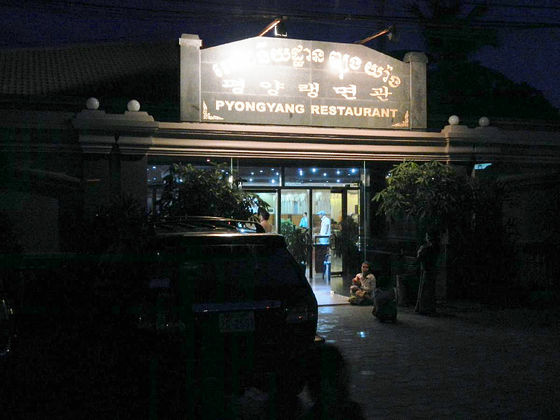 When entering the shop, a woman wearing a chimachogor will show her seat. No smile at all. The interior of the shop is strangely dim. It is strangely dim, anyway an unusual atmosphere. We Japanese people are sitting in a seat away from other customers, we can not help feeling a sense of away.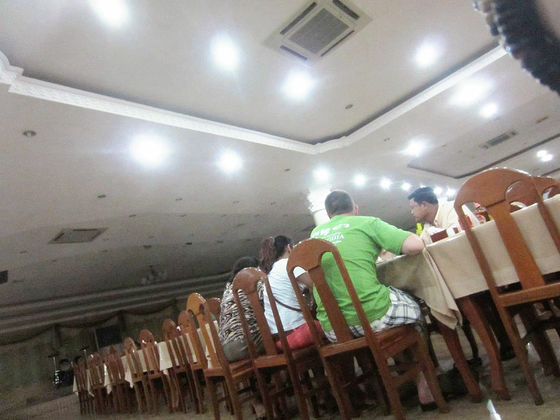 The sightseeing bus with Koreans arrived by 18 o'clock when the show began, the seats are nearly full.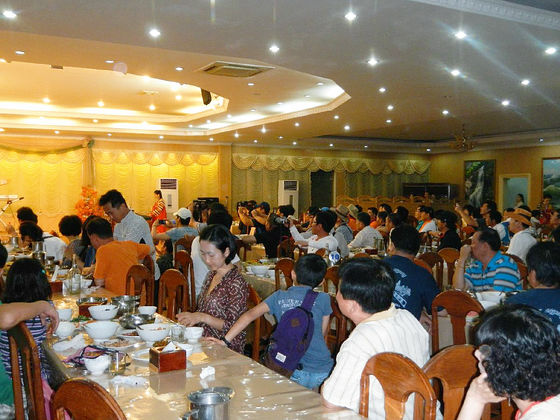 menu. Impression that the dish of one dish such as yakiniku from the cheapest Kimchi 5 dollars is about 15 dollars and from the price of the local site. If you put out 2 dollars in the cafeteria in the city of Cambodia you can eat lots of stomach.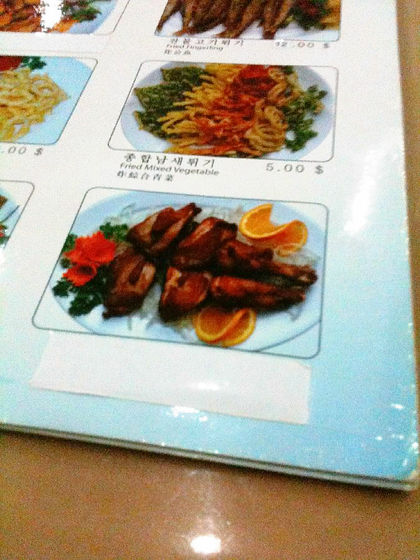 How, there was sashimi. In another place we changed, omelet rice (5 dollars), sushi and pig kimchi. Basically it's just something like Samgetan, that we see at Korean restaurants.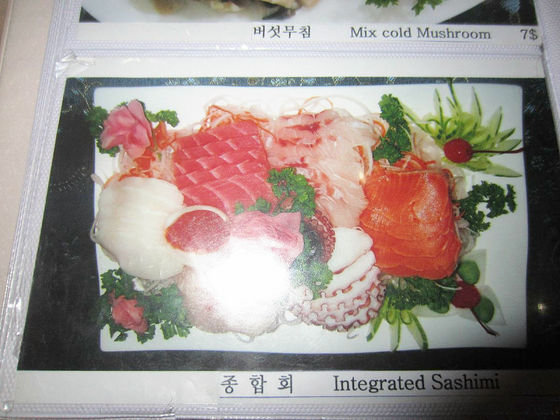 Below the picture of the dish is taken with a mobile phone, so the picture quality is bad.

Pyongyang cold noodles ($ 7). A woman's woman cuts with scissors. There is nothing wrong, but there is no depth in the soup, only the sweetness stands out.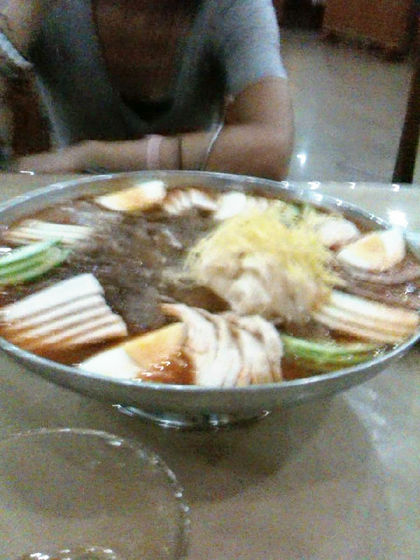 Grilled meat. It is fried with a sweet sauce, but the meat is hard.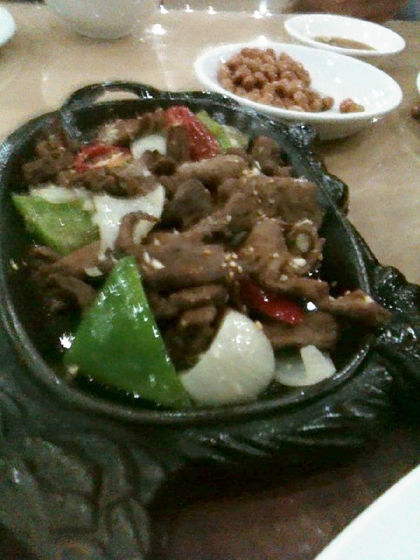 Beef noodles. A spicy spicy hot soup is spicy and cool.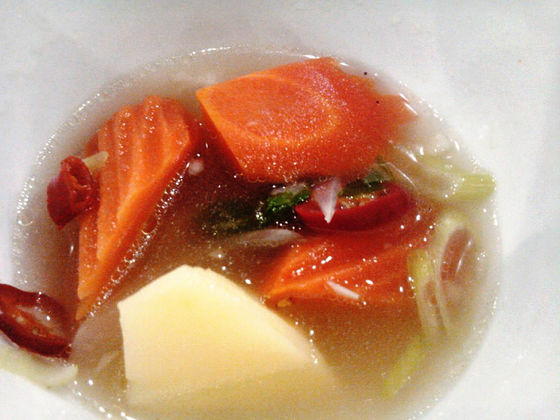 Pork kimchee. Although almost no pig was seen, the Kimchi itself is delicious.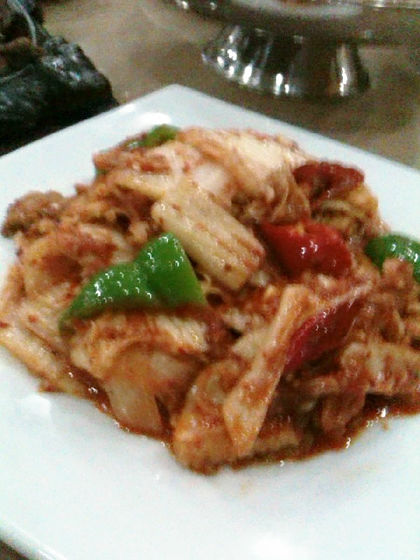 The one in the front is chi. None of this is never cheap, but it is an impression that something is not enough anymore.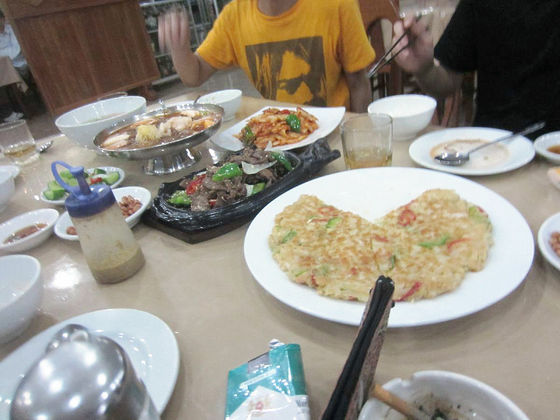 The karaoke is applied and the show began suddenly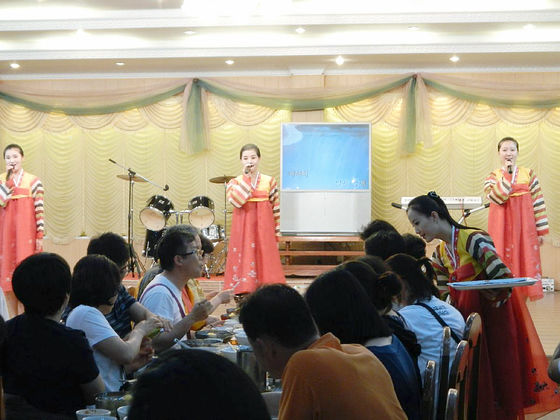 I thought it was mouthpiece, but it seems to be singing for the time being. Clear singing voice like crystal clear.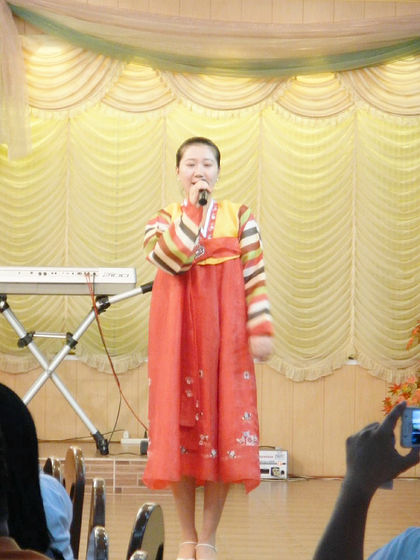 Hangul's lyrics will flow behind you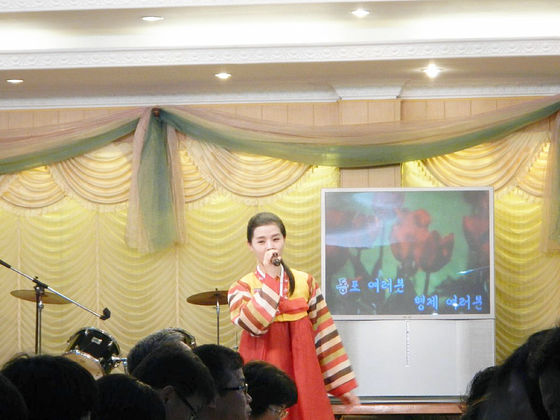 Women of different costumes came out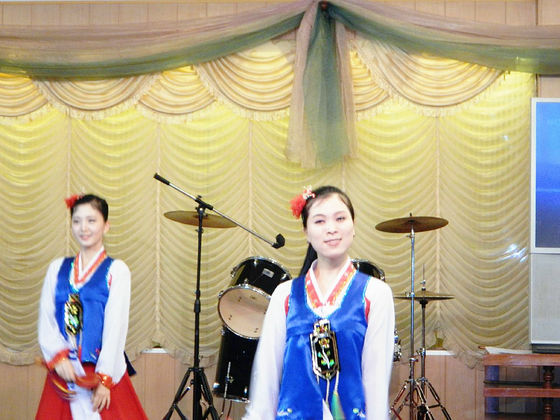 Violently,



I will dance brilliantly.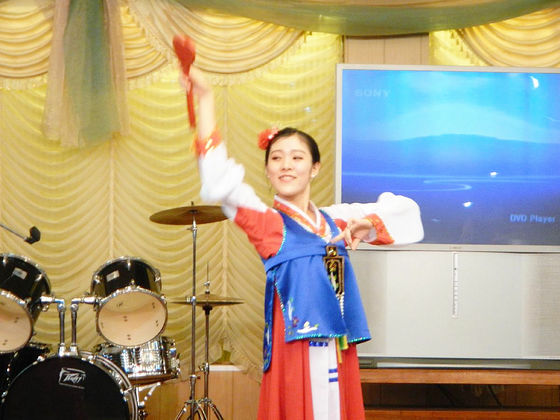 Band performance. Why is not the drum.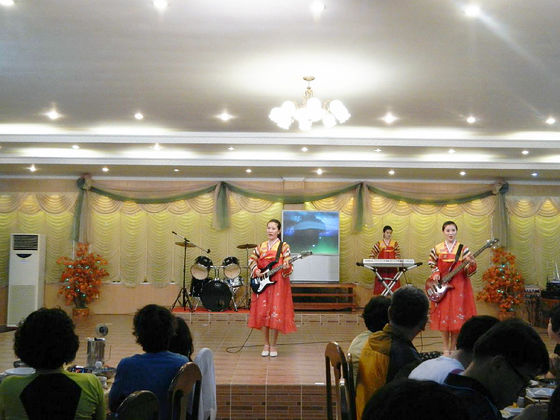 A mysterious combination of guitar and chimacho-goli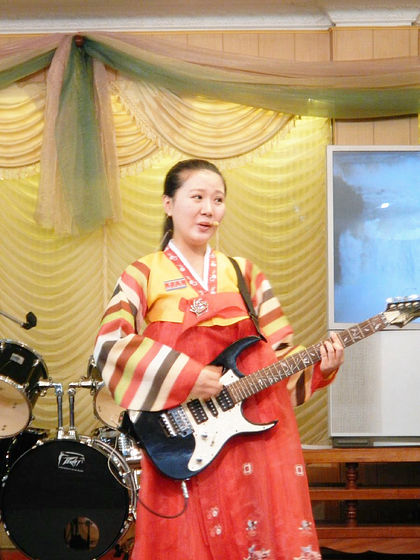 Electone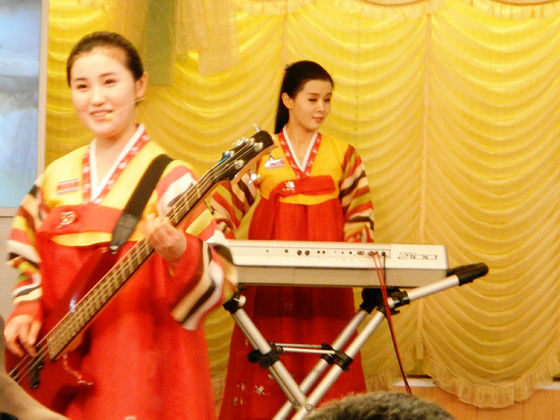 Volume control person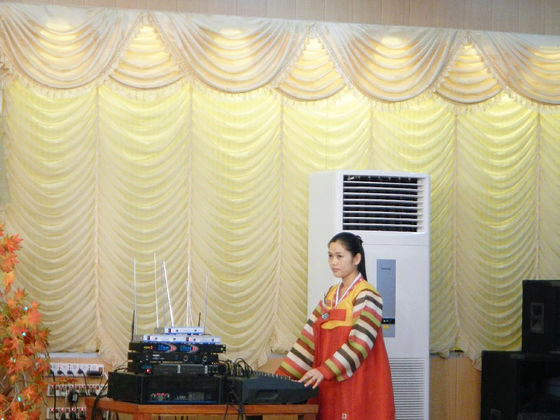 The left hand does not make it a tremor. Completely air.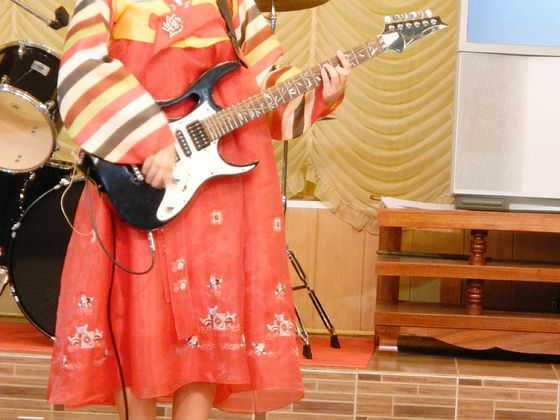 Cheers for clapping, and Koreans getting excited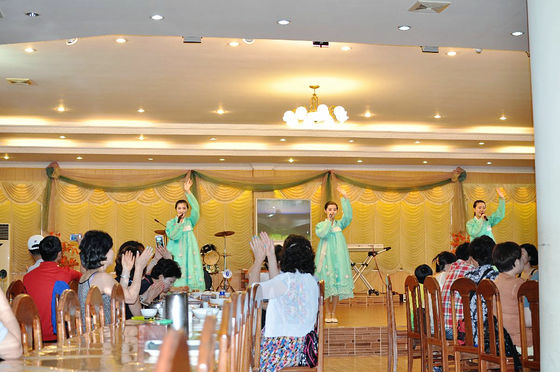 Here is also a violent dance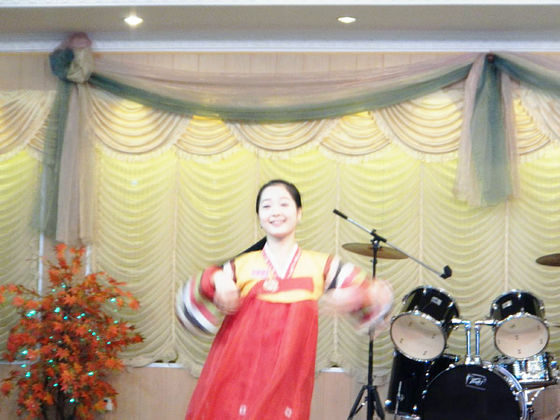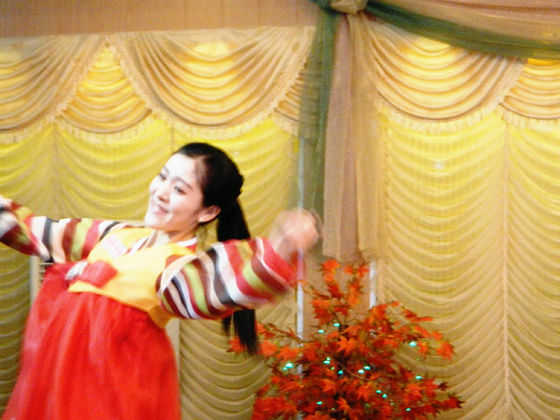 are you okay? I was worried about to worry about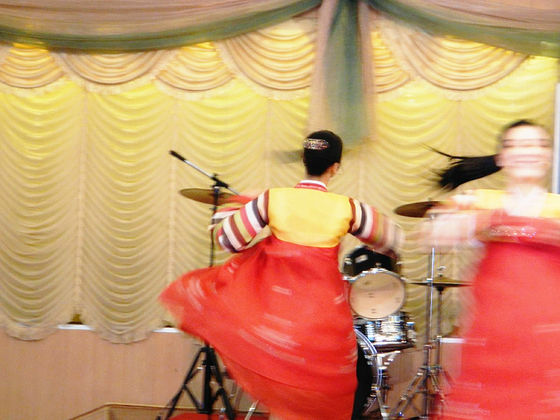 The women going up to the stage are those who mostly served as waitresses. The pattern of women going up to the stage is basically about 3 patterns. As a result, certain women may be appearing across the program. I heard that it is a beautiful woman's collection, but unfortunately, not everyone is beautiful.

When thinking that a small chair was carried,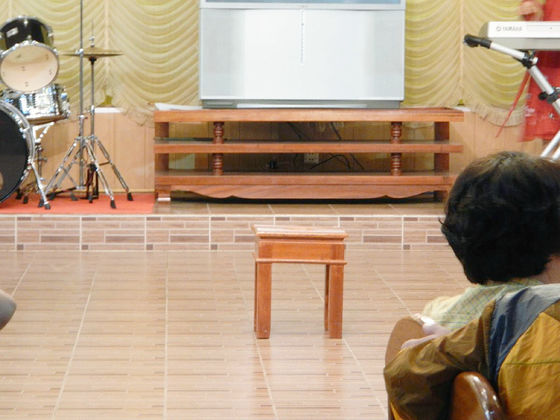 A woman took out a musical instrument like a koto.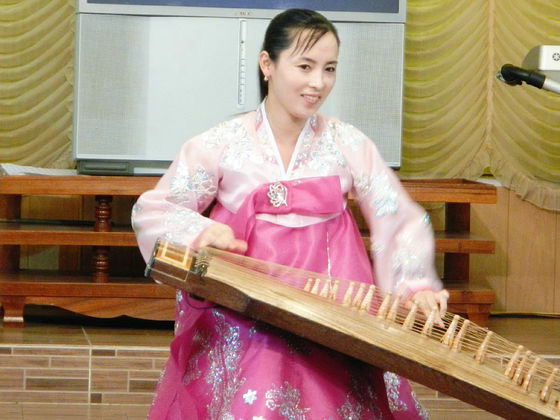 I play with plenty of emotion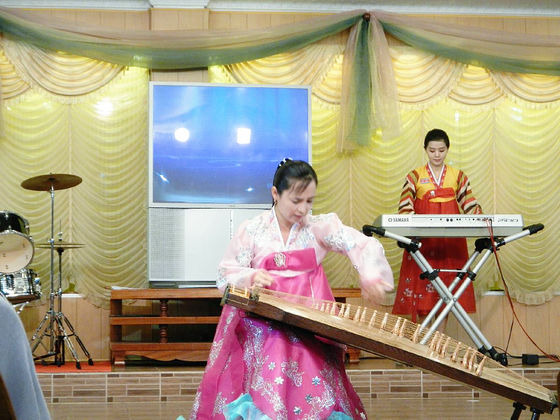 If you think that you heard the sound of stepping on the floor,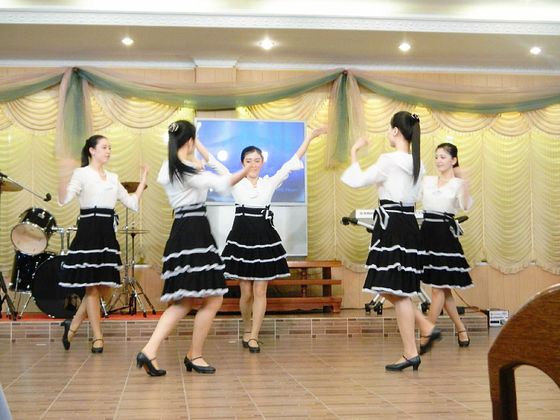 Tap dance started.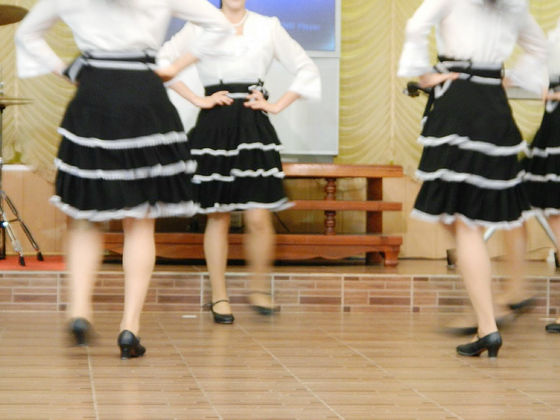 Every dance is breath-apart, but it's not a level that does not get disturbed.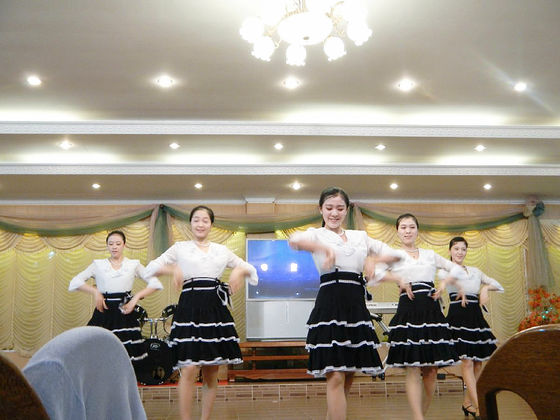 This woman seems to be the main of this store. He frequently wore a center.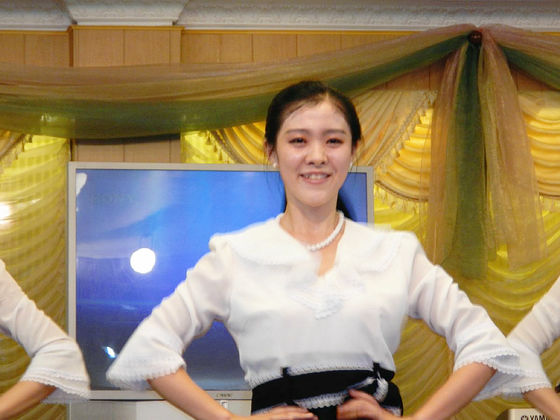 Accordion's solo performance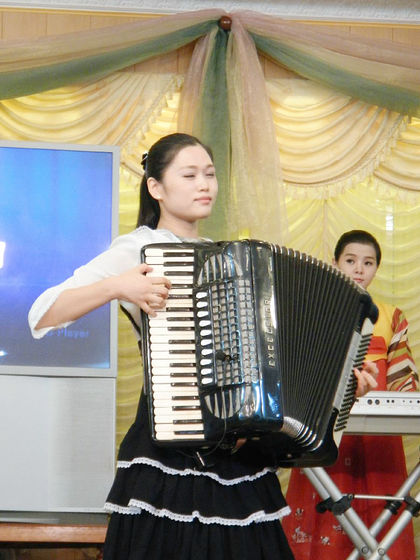 North Korean direct "Joy group" style show "accordion" - YouTube


Drum drum solo



North Korean direct "Joy group" style show "Taiko solo" - YouTube


Band playing again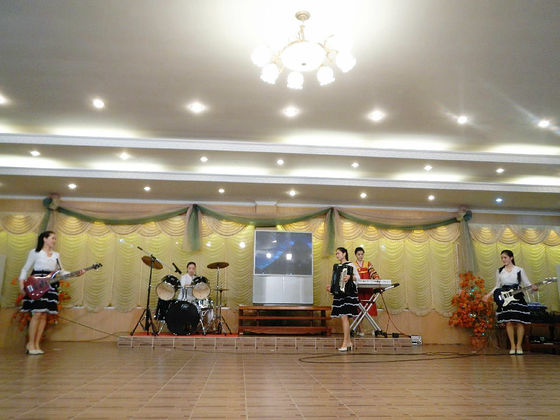 This time there was a drum and showed off dynamic sticks that I can not imagine from the appearance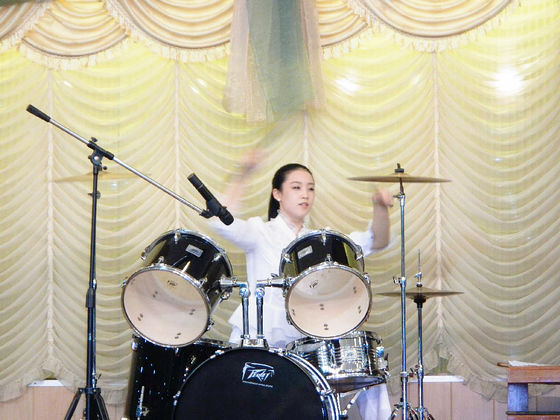 North Korean direct "Joy group" style show "Band" - YouTube


Lastly 5 people and karaoke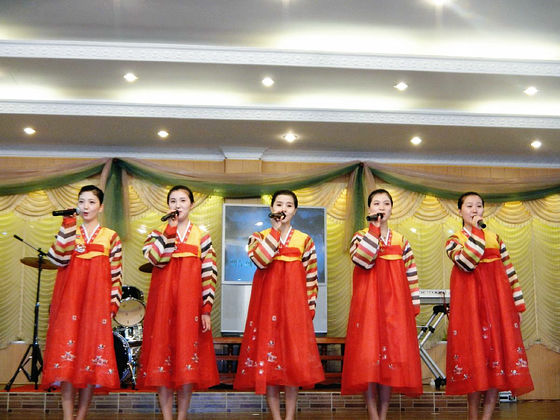 I will sing it moistly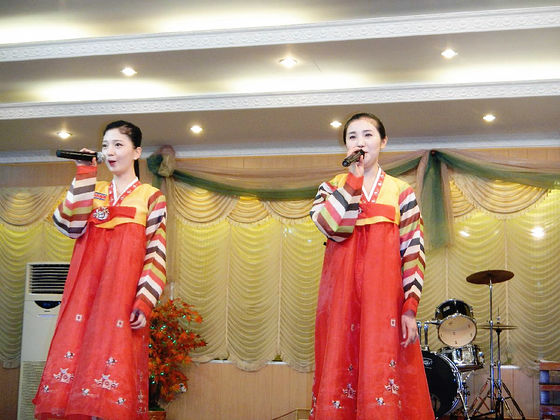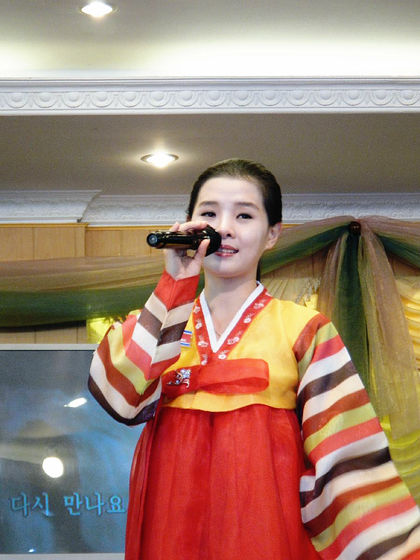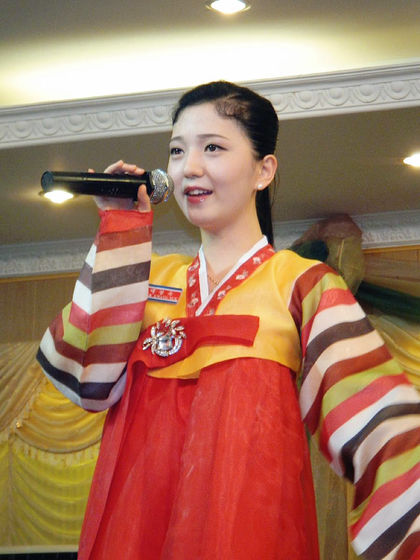 North Korean direct "Joy group" style show "Song by five people" - YouTube


Good bye to the audience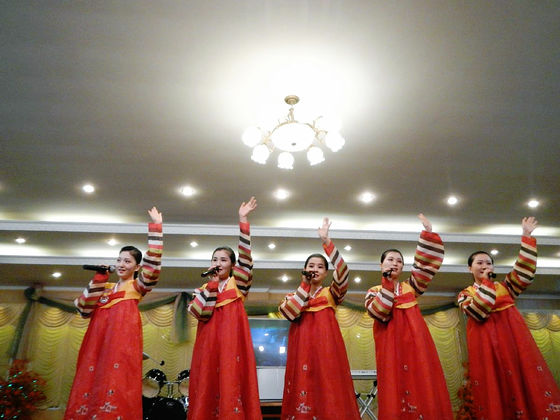 When the show ended, Koreans stood all at once,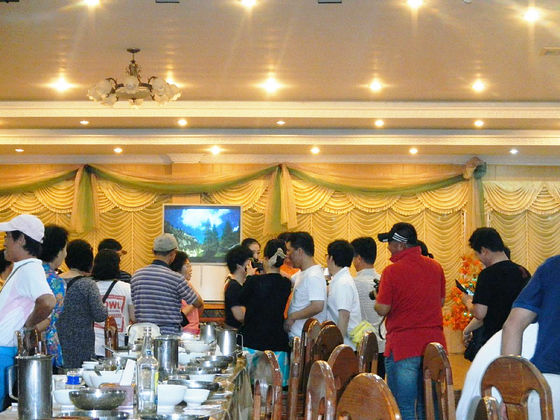 After taking a memorable memorial photo, I went back.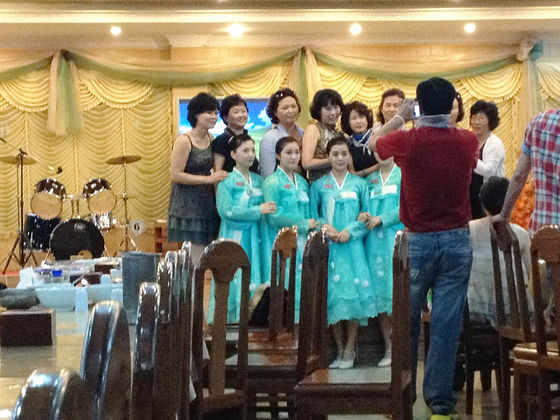 On the way home, the woman who responded to the shooting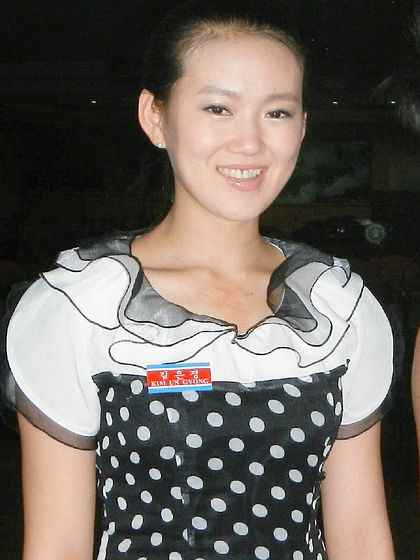 It was a complicated feeling when I thought that earnings here were flowing to the home country, but it was a mysterious and terribly unreal space.

(Sentence / picture: World Newspaper / Atsushi Matsuzakihttp://sekaishinbun.blog89.fc2.com/)