Nifty launches "NIFTY-Serve", a fully invited service using Facebook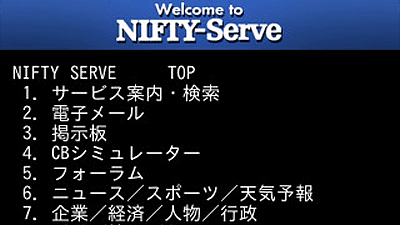 A year agoNifty redeems "NIFTY-Serve (Nifty Serve)" for a limited time as a 25th anniversary contentI tried launching "NIFTY - Serve" as a new service whether the response was great. The service is a complete invitation system using Facebook, and it is specification which can not log in unless it is invited from a friend of Facebook or Nifty.

NIFTY-Serve - A new service based on the concept of "reunion" "memories" "new communication".
http://www.niftyserve.com/

@ NiftyIt is also displayed as a new service.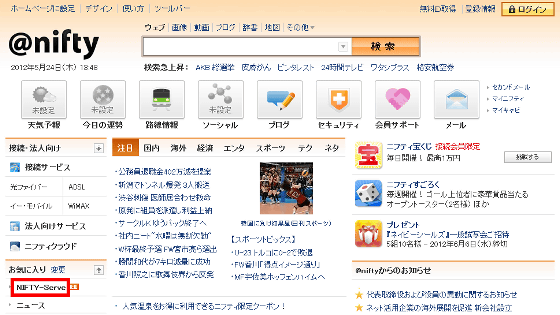 I do not feel like this is the new service in 2012, when I access it.



Before logging in, the inside looks flowing downwards in the background.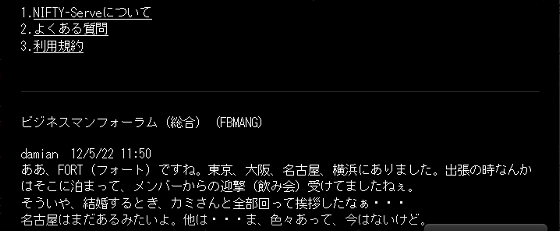 "About NIFTY-ServeIt is written also in this service, a fully invited service using Facebook. You can not enter unless you send an invitation from Facebook friends or Nifty. As the invitation itself seems to be sent by Nifty in turn if you click "Apply for invitation" here, it will not be a situation not to enter because there are no friends.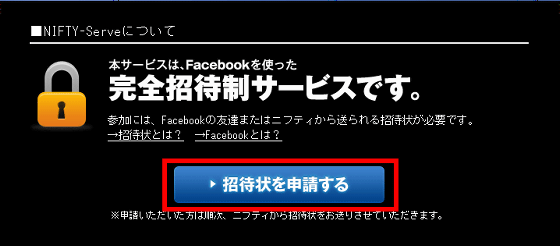 An invitation will be sent from Facebook friends like this.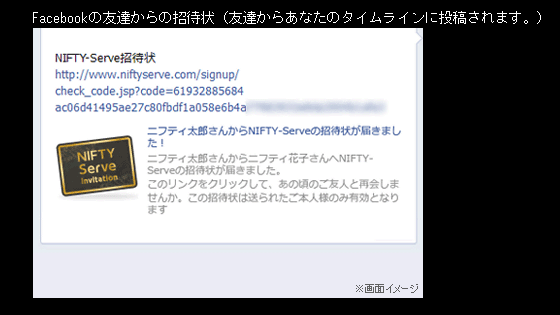 After that you can access the URL in the invitation card and enter the profile OK.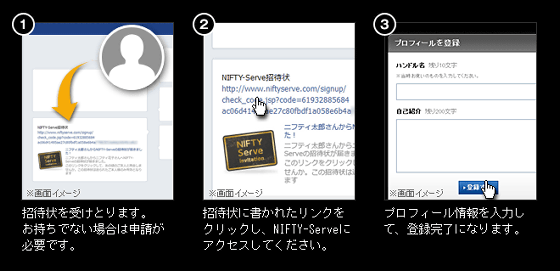 If you are a net user of a certain age, you may react only by looking at the name.