"Yale" free software to graph various network traffic volume in real time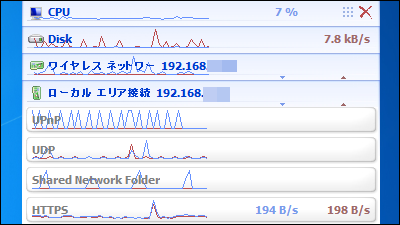 It is possible to measure the network communication volume such as HTTP · HTTPS · DNS · UDP · UPnP · POP 3 · FTP · HTTPProxy · Terminal Services · DHCP · IGMP · PC load factor of PC · disk operation and graph it in real timeYale"is. It is also possible to set to display only specific network traffic volume. From the download to the operation method is as follows.

Yale :: See network adapter usage - The SZ
http://thesz.diecru.eu/content/yale.php

◆ Download

Click "Download Yale.zip" on the above site.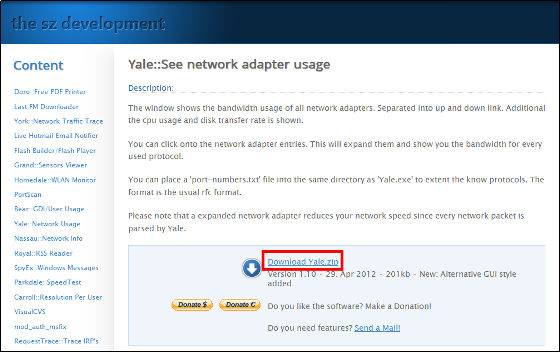 Download the downloaded ZIP fileExplzhUnzip it with "Yale.exe".




Operation method

"Yale" is displayed at the lower right of the screen after startup.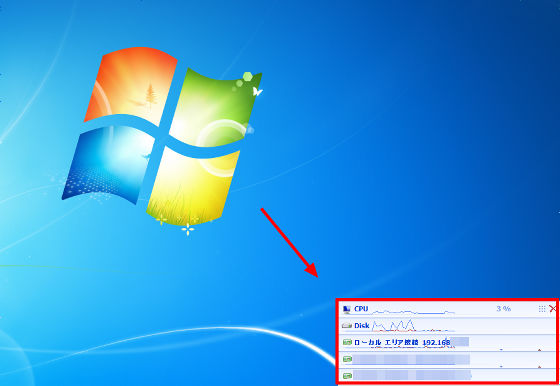 CPU load ratio · Disk operation · Display of network adapter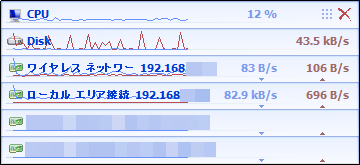 Click "Local Area Connection" to see details of "Network communication volume of local area connection" here.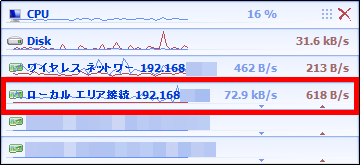 "Shared Network Folder" · "HTTP" · "DNS" · "TCP" · "UDP" are displayed.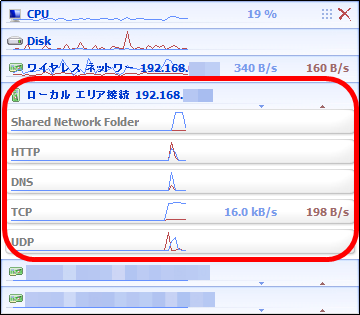 If there is a new network communication, it will be additionally displayed and will be hidden if there is no communication for a fixed time.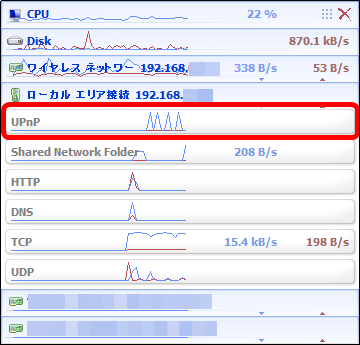 As communication further increases, like this.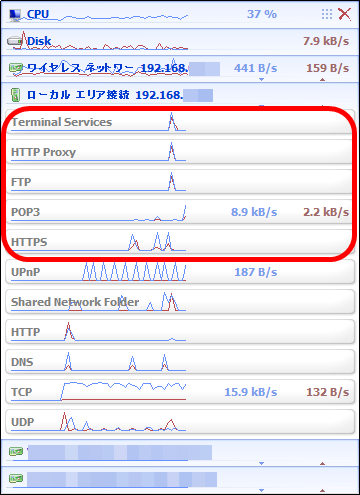 The details of the wireless network are also displayed.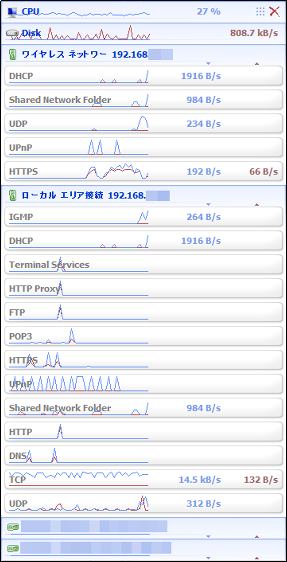 If there are too many indications, you can hide them, first double click on 'what you want to hide'.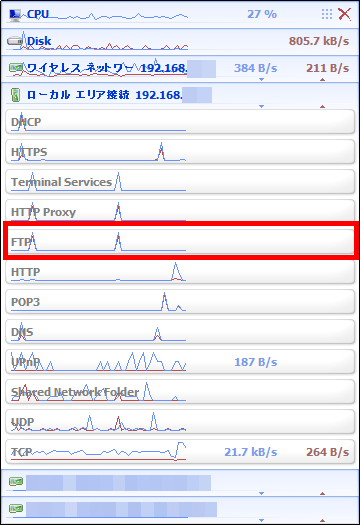 Click "Yes" to hide it.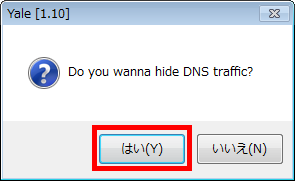 To return from non-display to display, right-click "Yale" in the task bar and click "Config".




Click "Show what" from Hidden packets and click "Remove".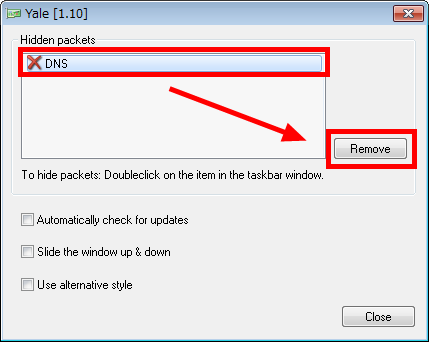 You can also change the appearance of the software. This is OK if you check "Use alternative style" on the setting screen.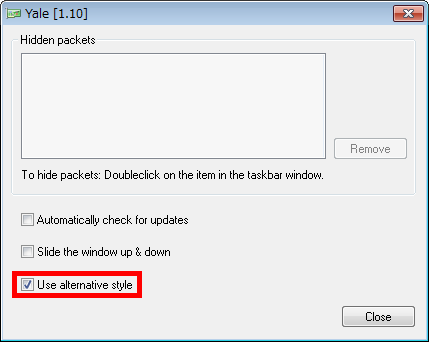 It will be like this.