I compared three items of colorful appearance stimulating appetite, Denny's "Early Summer's Recommended Pasta"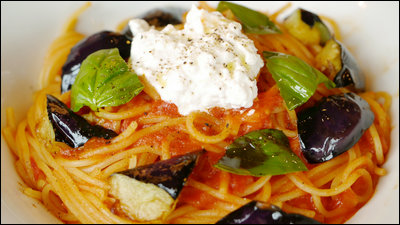 Changes in the climate will also affect the physical condition, but as the summer is getting closer, there are a lot of people who are feeling bitter. In such a case, I would like to eat cold dishes and dishes using fresh ingredients.

This time, "Recommended pasta of early summer" released from Denny's is "The raw ham of quaternary pig and cold capellini of avocado"Ricotta cheese and tomato spaghetti"Colorful vegetables in LasagnaThree items. Cozy pasta with basil flavored with pasta, spaghetti with tomato sauce and tomato sauce, lasagna with a good texture of plate-like noodles, rich in color and content that stimulates appetite even in hot weather.

Recommended pasta for Denise's early summer Start from Tuesday, May 22, 2012!

This time, the menu to order is three items here.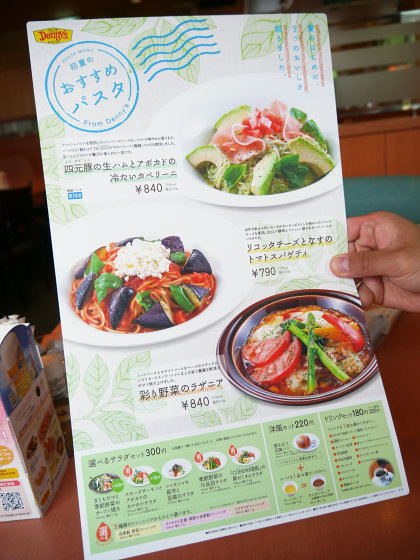 Three items were carried at the same time immediately.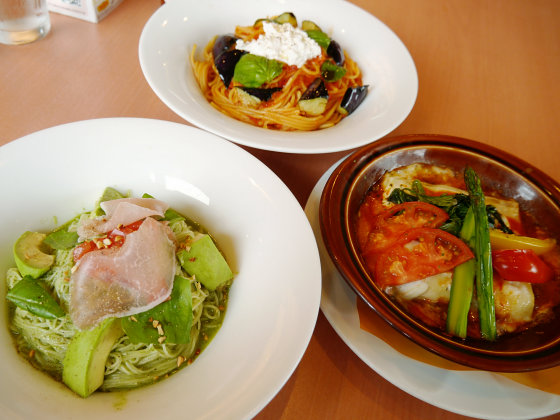 First of all, you will receive "Cormorant ham of quaternary pig and cold capellini of avocado" (840 yen including tax).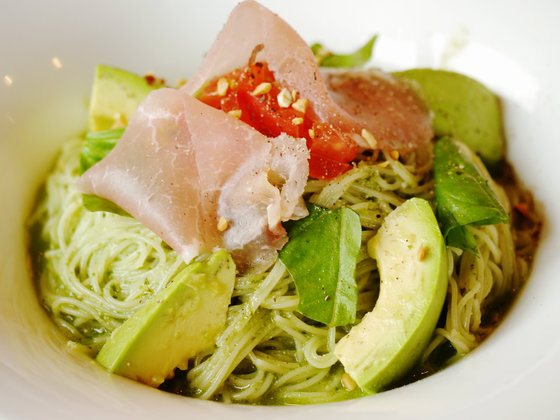 While the overall green is strong with basil and avocado, reddish colors of raw ham and tomato produce bright contrast.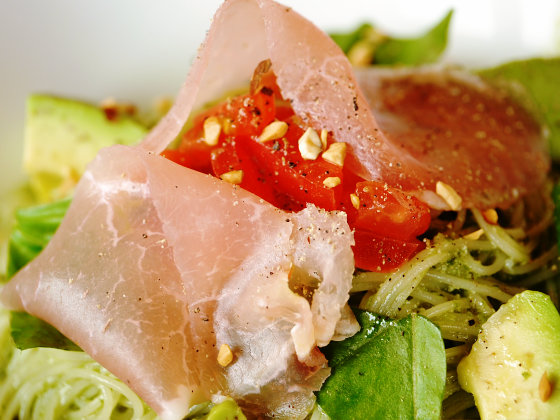 The cold texture is comfortable, but the fragrance of basil is diluted accordingly. Overallly greasy with plenty of olive oil, avocado and tomatoes also become sticky and a fresh texture is sacrificed.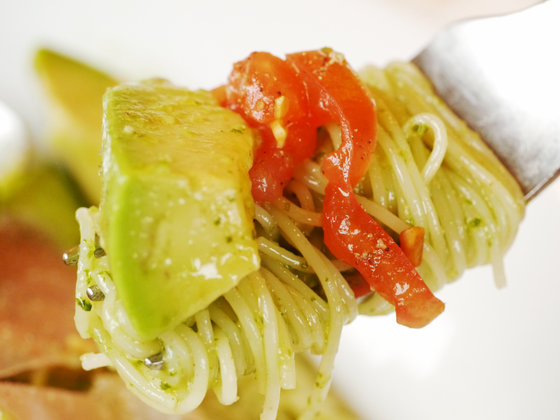 Ham has little fat but salty taste is working firmly, compatibility with ripe pulp of avocado is perfect. However, it is sorry that some of the hardened avocado that is not ripe is also mixed.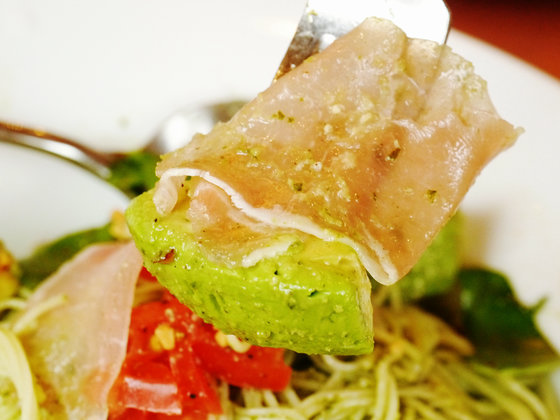 This is "Ricotta cheese and tomato spaghetti" (790 yen including tax).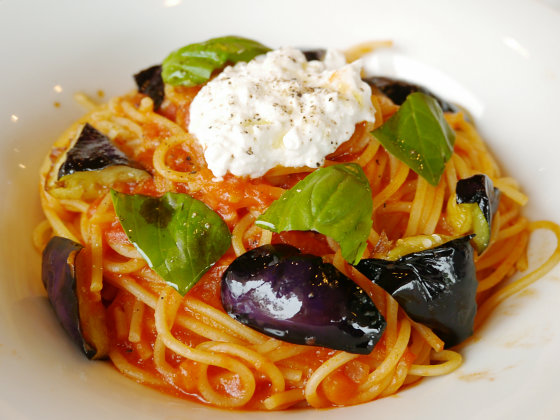 The cheese used isRicotta cheese. It is a refreshing cheese with less fat.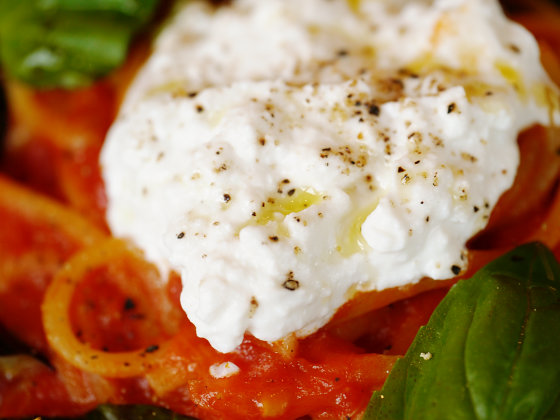 The taste of Ricotta cheese stands out, it has a refreshing taste with no smell, but it has a sweet taste with depth. It exquisitely matches with sauces, pasta and eggplants and it is creamy and familiar well with ingredients. In addition, the flavor of olive oil is confined to the whole pasta firmly, the scent is rich, the meal progresses steadily, it is a complete meal in a matter of time.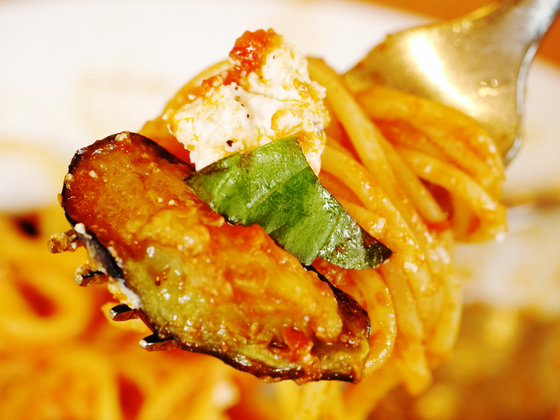 Last is "Lasagna of coloring vegetables" (840 yen including tax). The vegetables used are asparagus, tomato, paprika and so on. With a vivid appearance, it is convinced that there is "coloring" in the name of the menu.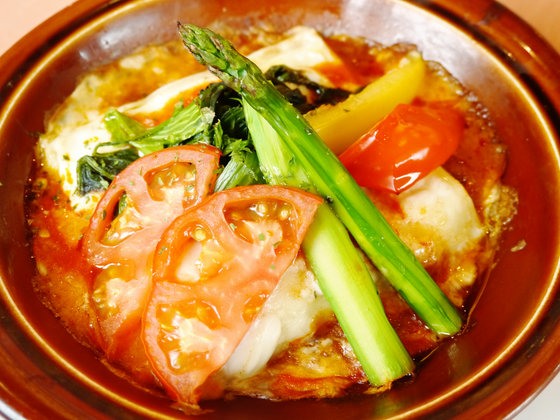 Lasagna is sandwiched between meat sauce and white sauce alternately in 4 layers. Meat sauce is a sweet seasoning with no sour taste, which is not much different from retort pouch food. White sauce has no richness but it is rather thin taste. Pasta is a bit of a mochi and there is a response to eating, so it would have been better if there was more punch in the sauce.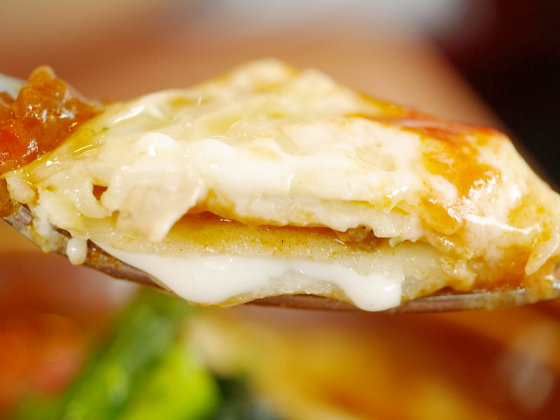 For vegetables you can also enjoy juicy tomatoes and crispy asparagus. A menu you want to enjoy the taste of fresh vegetables rather than pasta.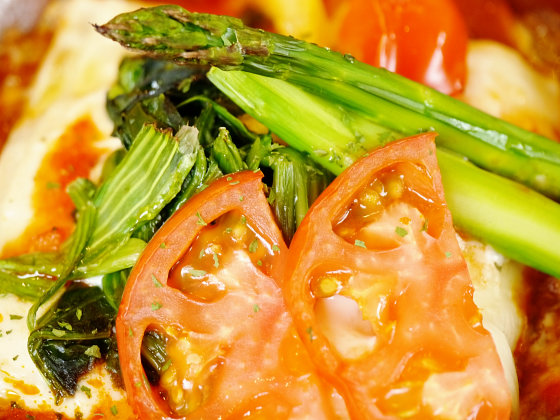 Although lasagna is a menu you want to eat at Atsuazu, attention is necessary because the equipment used is thin and easy to cool.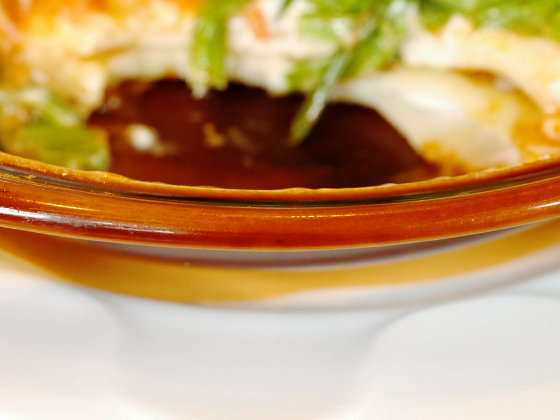 Considering taste and cost performance, "Ricotta cheese and tomato spaghetti" is recommended in this menu. It is a standard combination of tomatoes and tomatoes, but fresh and deep taste is finished by Ricotta cheese.