Door stopper "Anchor" which can be fixed easily by opening doors without using hands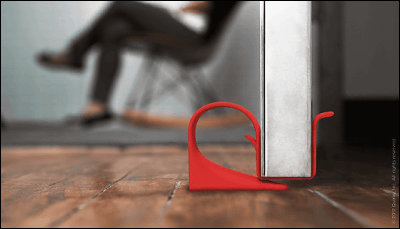 Although I opened the door to try to ventilate the room, the door came in with the wind coming in when I opened the window, and the door would end up running again to open the door ... ... the door to human endless fight will be spread Often there are times when it comes to putting an end to the battle as a door stopper "Anchor"is. Because it is a clip type, it is easy to install without using tools, you can fix the door with your feet without using your hands, and there is no worry that the floor and the door will be hurt Anchor is from the following.

Quirky - Anchor Door Stopper
http://www.quirky.com/products/225-Anchor-Door-Stopper

Because Anchor is made of rubber, it can be used without damaging the door or the floor. The size is width 25 mm × height 154 mm × depth 45 mm. The color develops in two colors, red and gray.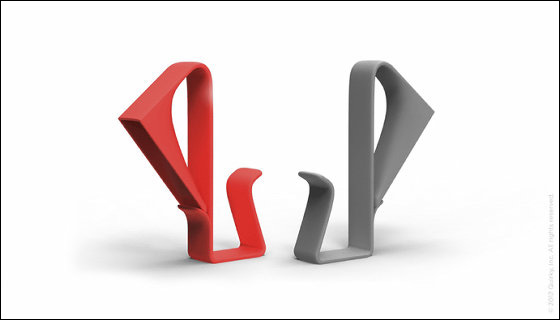 First install the Anchor under the door. Because the steel clip is in it, you can choose the material of the door and you can easily remove it without using any tools.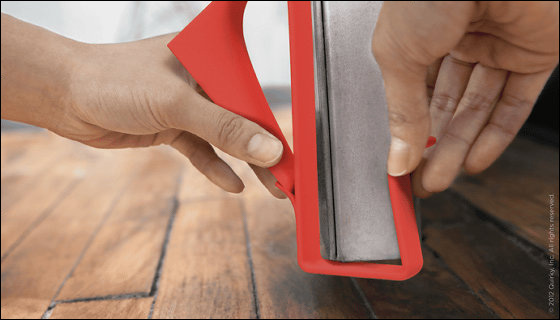 Anchor is firmly fixed to the door with the clip. When you want to use the stopper push up the neck part with the foot like this,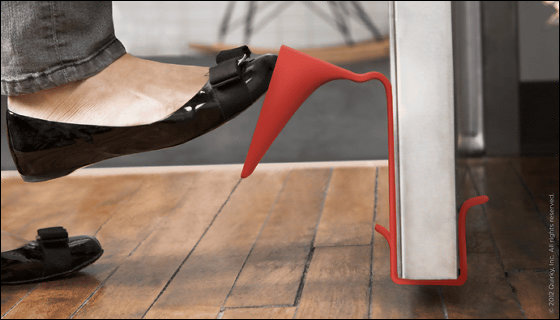 Slide it under the door.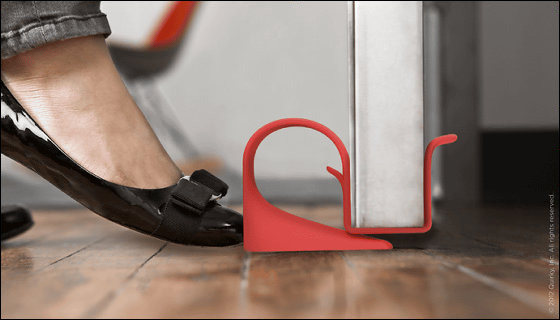 When you finish using it, insert the neck back into the clip again.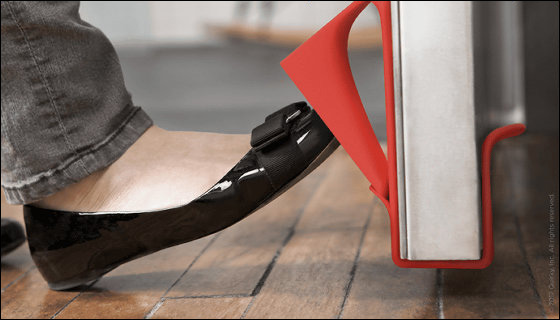 In this way you do not bother squatting and plug the stopper and lock the door.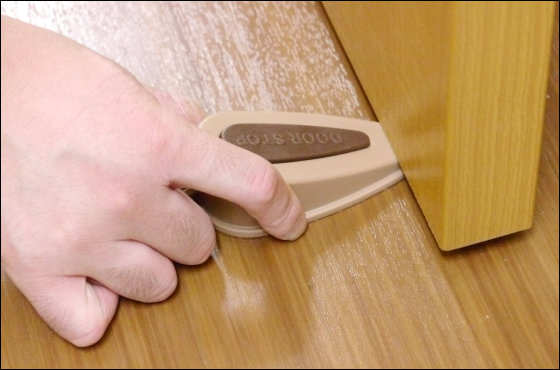 It is a commodity that touched a little idea, but it is fairly convenient that you can fix the door without using your hand even with Anchor standing. Since it is under consideration to commercialize, the price is undecided.