"Evangelion" and Docomo's collaboration model "NERV special specification smart phone" Actual machine photo & movie review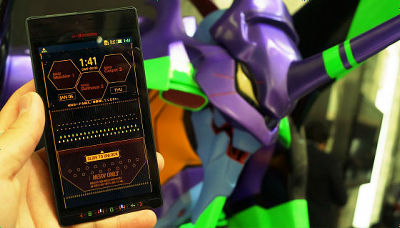 What if there is a government-affiliated smartphone at the organization "NERV" to which the heroes of "Evangelion" belong? A collaboration model produced with the setting "NERV special specification smartphone"Under the supervision of the studio color, the back panel, home screen, application icons and so on have their own designs, game applications and limited movies are princetalled. The base is "AQUOS PHONE SH - 06D", the CPU is equipped with dual core OMAP 4460 (1.2 GHz). The 3G continuous standby time is about 420 hours.

It was exhibited at DoCoMo's new product presentation as follows.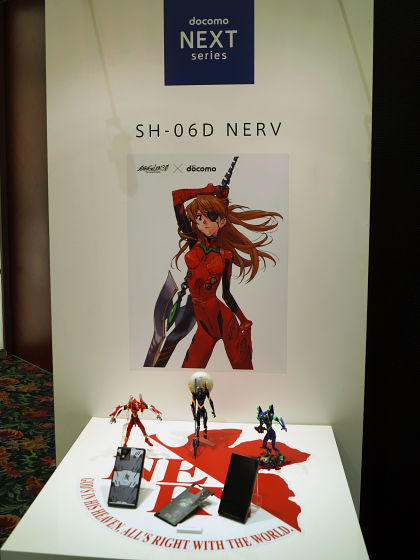 The model number is "SH - 06D NERV".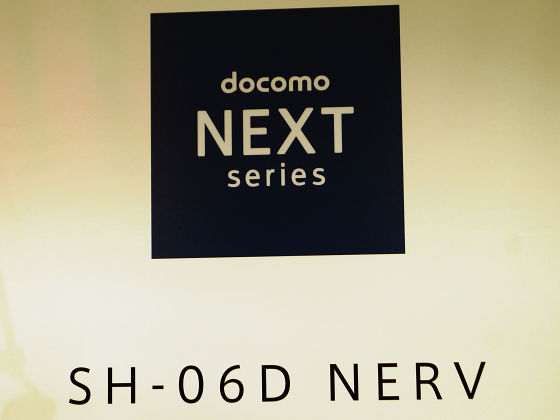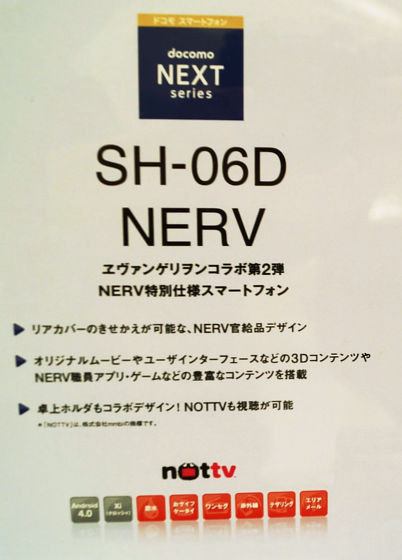 It is placed in a figure set.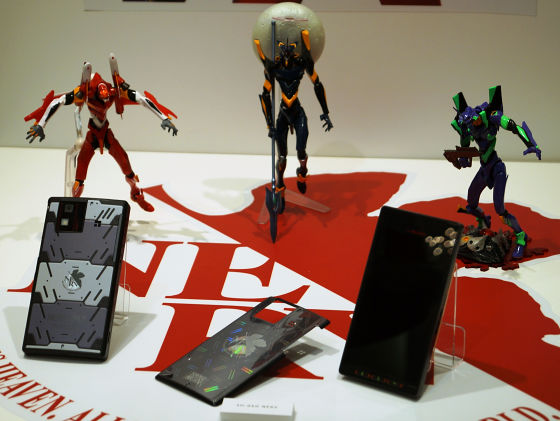 A dedicated rear cover comes with a total of 2 pieces of metallic tones that make it feel the futuristic taste (left) with a design full of glossy mechanical taste.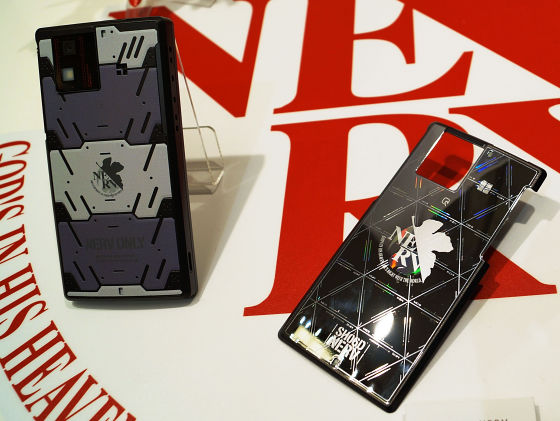 The glossy panel is as follows.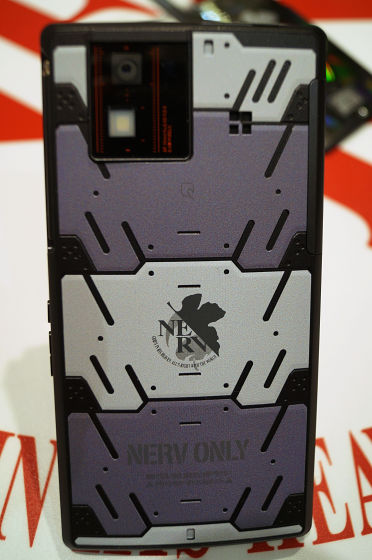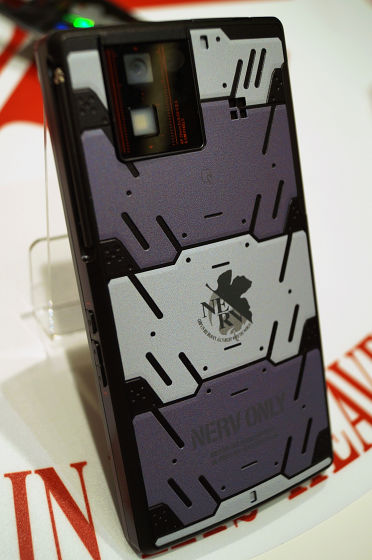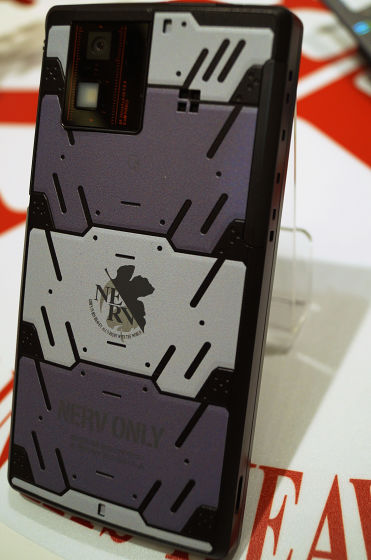 This is shining in metallic texture.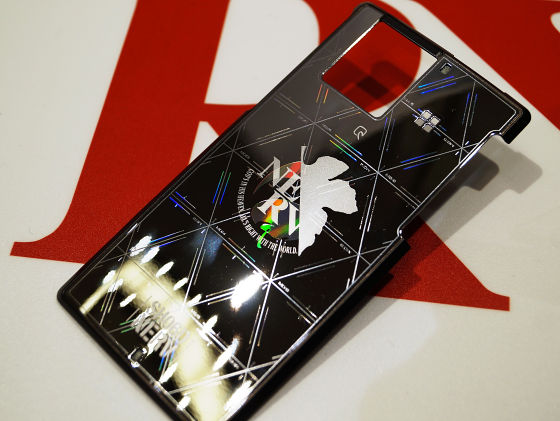 It becomes like this when putting it on a dedicated cradle.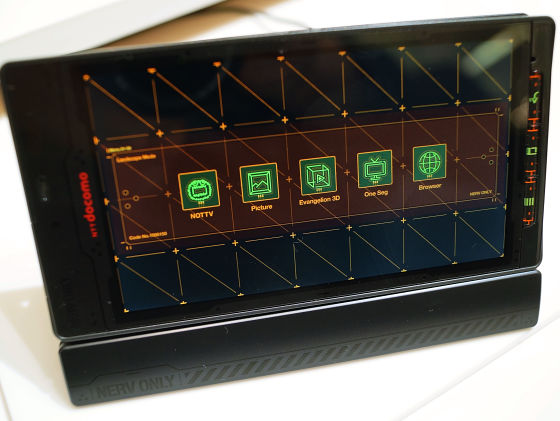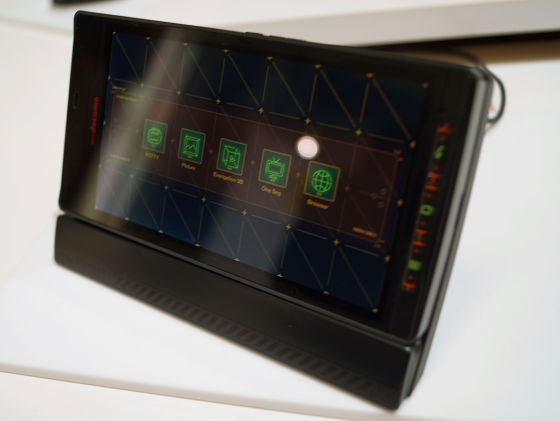 The lock screen looks something like this.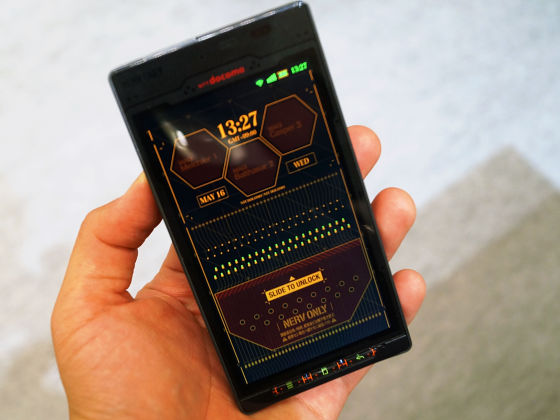 Widgets are spread on the home screen, and the atmosphere of the font as well as the design of the icon is evident like the Eva.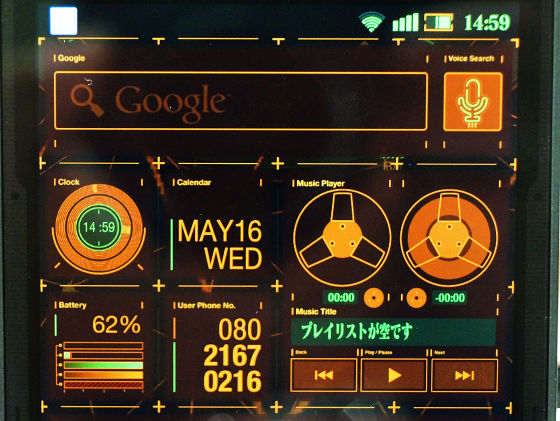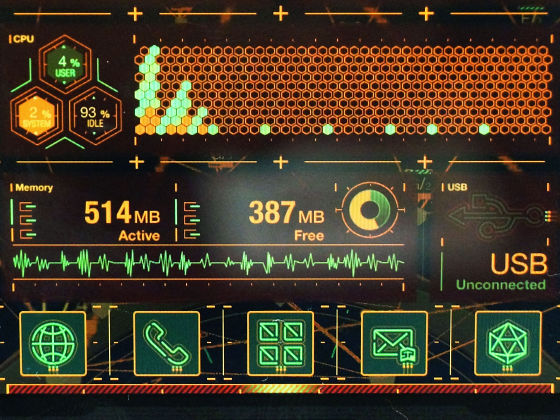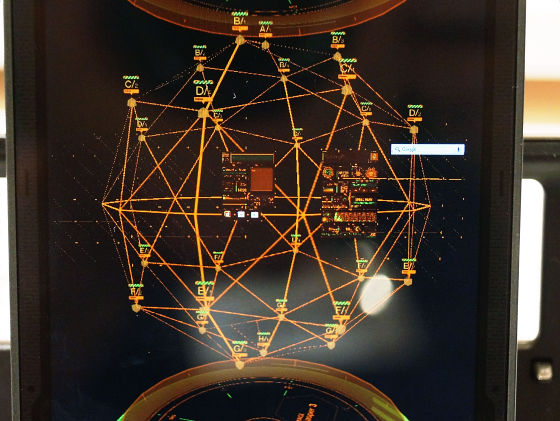 The appearance can also be seen in the following movies.

I touched "NERV special specification smartphone" of "Eva" specification - YouTube


Buttons are also original design.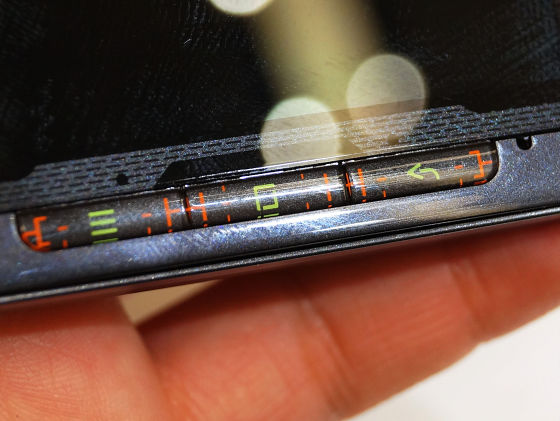 The side is like this.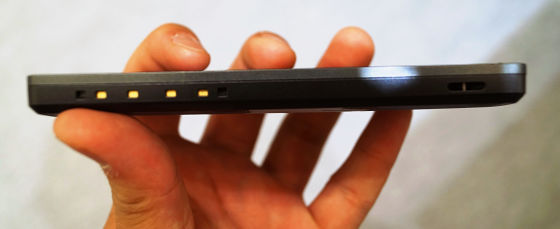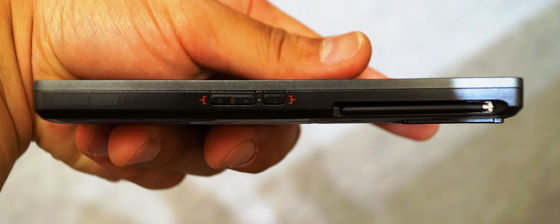 The top of the terminal is like this.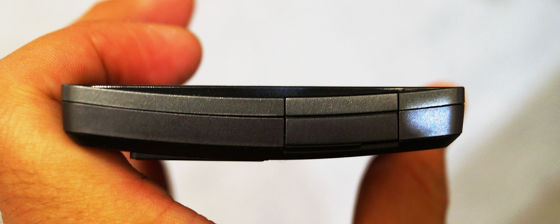 Nothing particularly on the underside.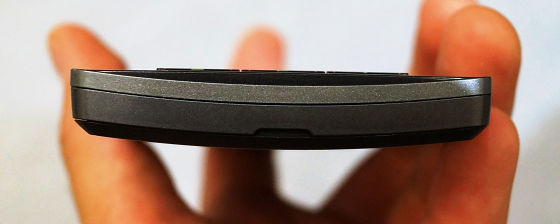 The body size is vertical 128 × horizontal 66 × thickness 11.8 mm and weighs about 145 g. It is about the size enough to fit in adult male hands.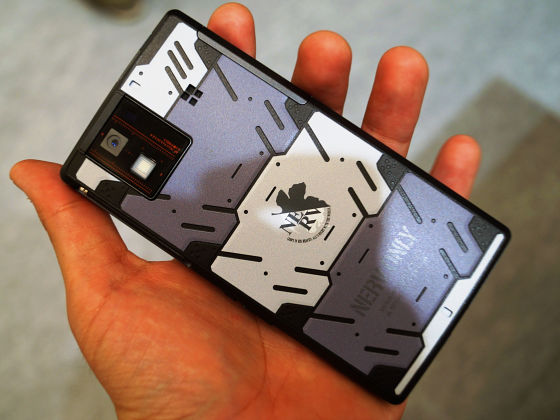 On the back is a backside illuminated CMOS 8-megapixel camera.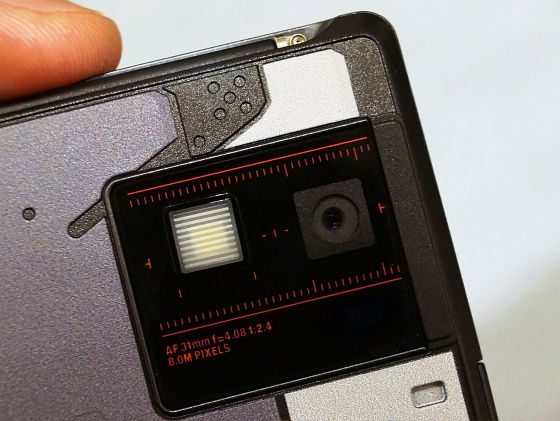 You can see 3D movies edited for this terminal.



The actual movie looks something like this.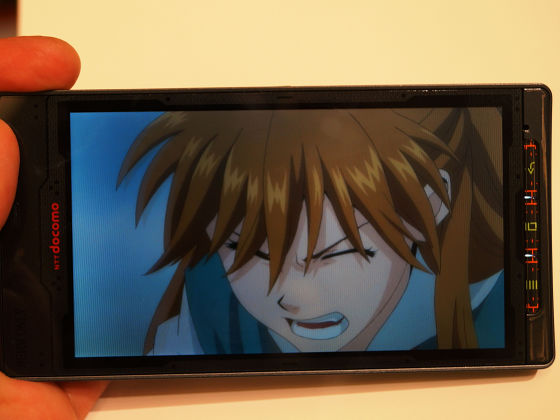 Although I do not know in the photograph, it is a pretty natural three-dimensional feeling.



Please check in the following movie where you are actually playing on the terminal.

Original 3D movies seen with "NERV special specification smartphone" - YouTube


In addition, the mini game can be played pre-installed apps too.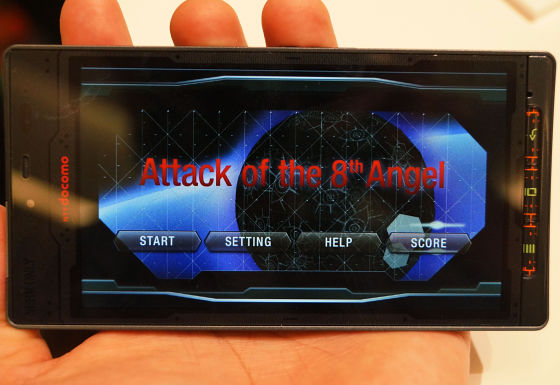 Content going forward while jumping obstacles.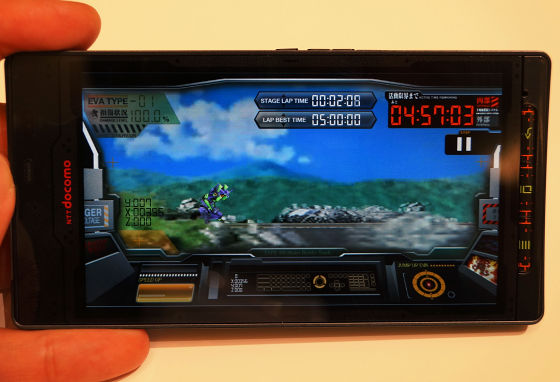 Play movies can be seen below.

I tried playing with "NERV special specification smartphone" mini game - YouTube


The reservation start of this terminal is scheduled on Saturday, June 16, 2012, and it means that it will be limited sale of 30,000.