"Sensu Brush" that you can paint freely on iPad like a real paintbrush or brush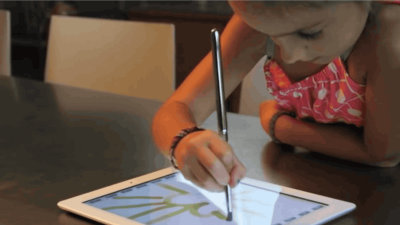 If you operate with your fingers when drawing on iPad it will not work, sometimes you feel frustrated, but a paint braker for iPad for such a time is "Sensu Brush"is. A high-quality paintbrush "Sensu Brush" that studied paintbrushes from manufacturers all over the world to bring the taste closer to real, finally completed by incorporating Japanese brush technology of the cosmetics industry is from below.

Sensu Artist Brush & amp; Stylus for iPad and Touch Screen Devices
http://www.sensubrush.com/

Sensu Brush: A True Painting Experience on Your iPad by Artist Hardware - Kickstarter
http://www.kickstarter.com/projects/797362124/sensu-brush-a-true-painting-experience-on-your-ipa

The color tone and smooth handwriting are as if they are real paint brush strokes. Sensu Brush can be used on iPhone as well as iPad.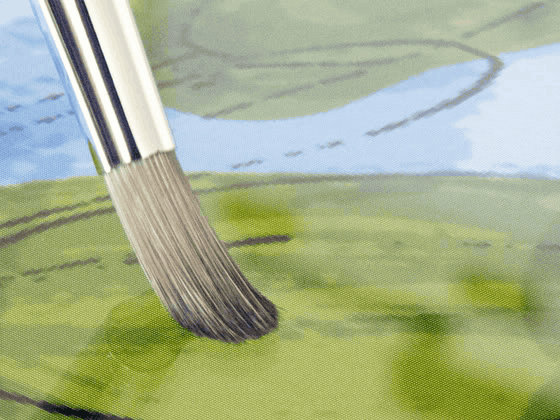 The left is normal chrome plating, the right side is made of limited edition gunmetal.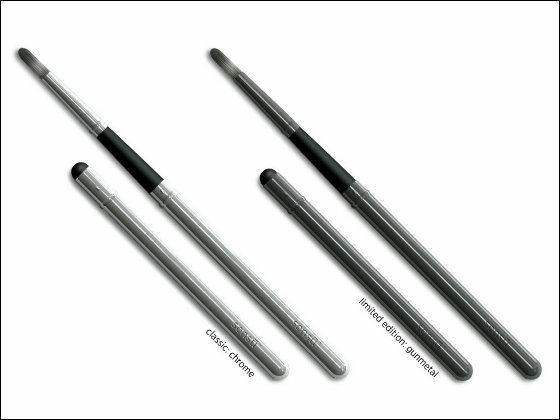 The brush's total length is 181 mm. Closing the cap reduces it to 114 mm and is convenient to carry.




The brush tip is made of metallic fiber, currently patent pending. The grip part is made of silicon.



Since rubber is attached to the back of the pen, it can be used as a touch pen like this when not using it as a brush.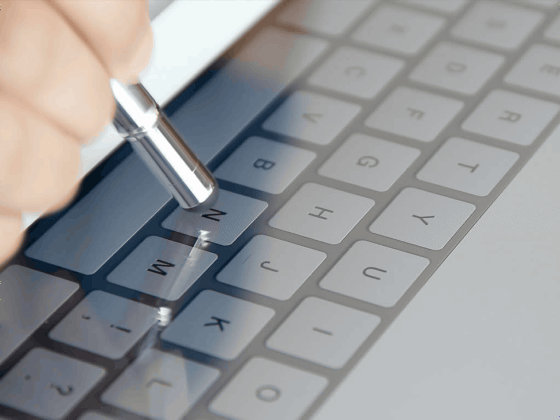 BelowPaperIt is a movie drawing a picture with Sensu Brush using an application that can draw a picture on the iPad.

Paper by 53


Choosing an application ... ....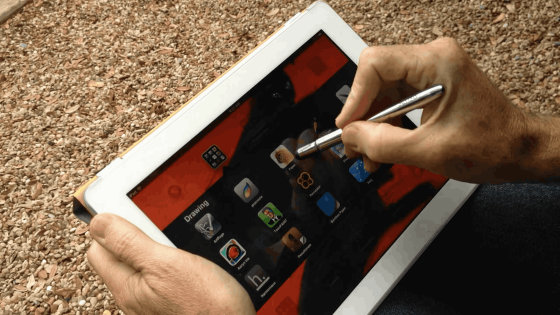 Several notes are displayed like this. It is possible to distinguish notes properly according to the type of picture being drawn.



Pick a note



I flip through the page with a crap.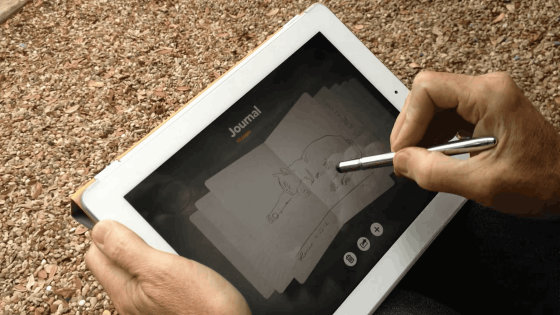 Then we arrive at a blank page.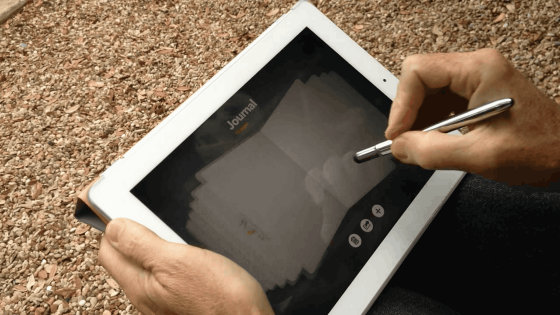 Open a blank page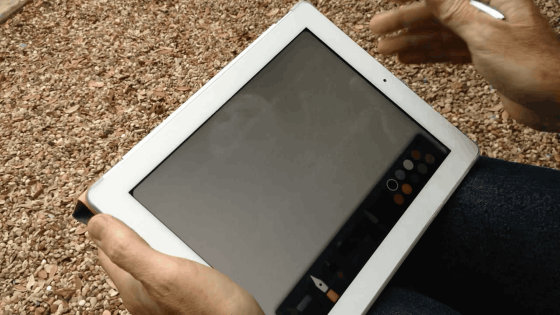 Select what you use. This is a pen.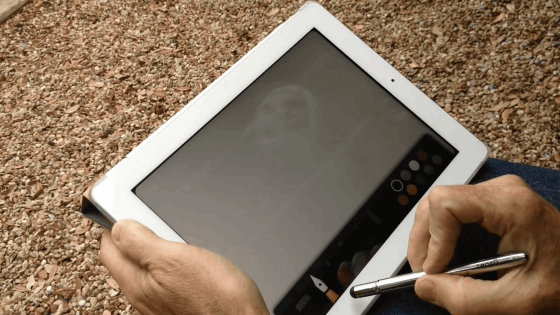 Pencil.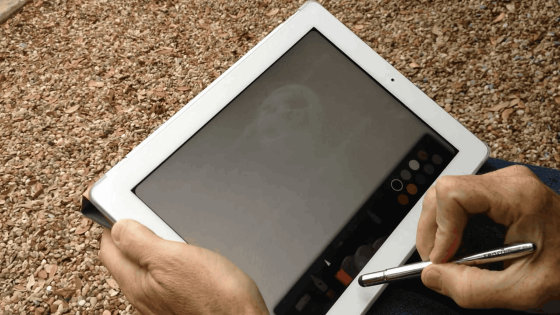 marker.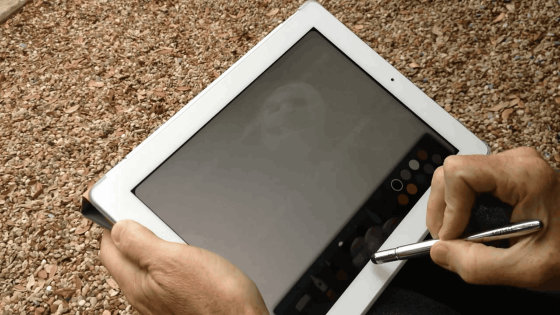 Using a pen you can draw like this.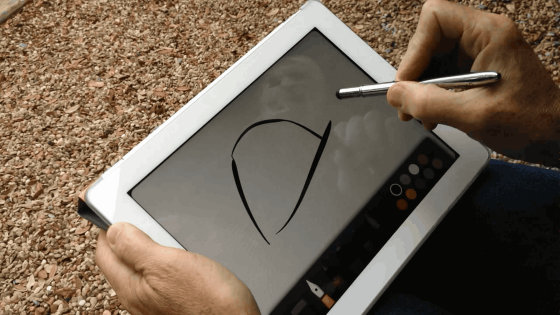 Next, remove the cap of Sensu Brush ... ...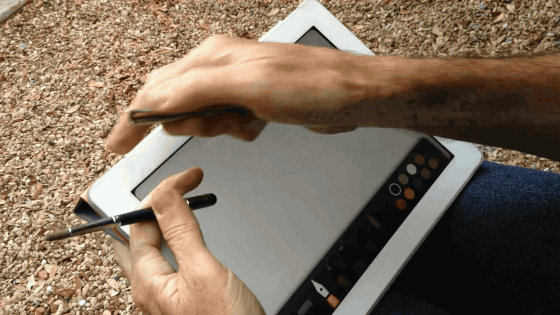 Using a brush, "Scribbles" with "Pencil".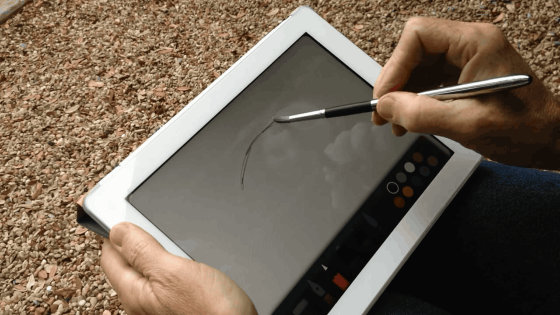 Suspension ...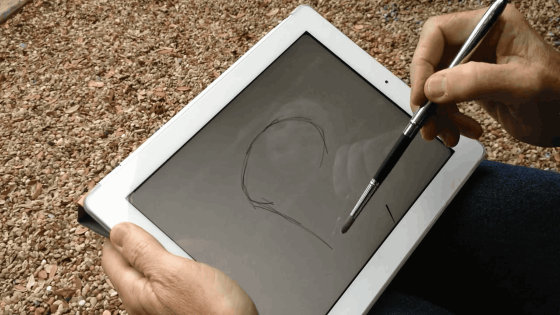 Select watercolor brush.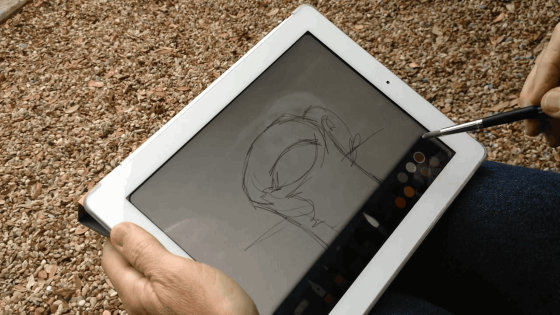 If you keep the brush tip in one place, the color of the place will become darker.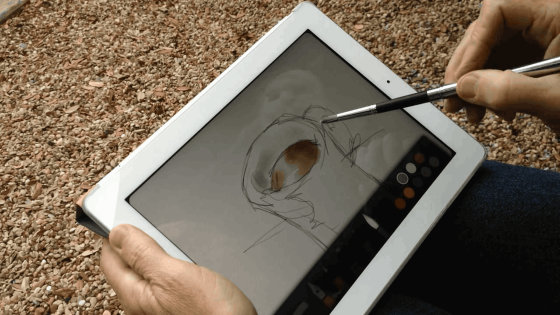 Using a pen, you can draw clear lines.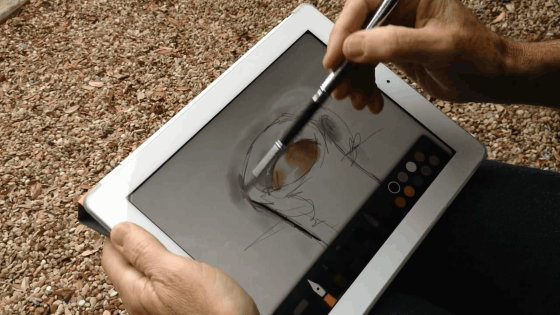 Even if it fails ......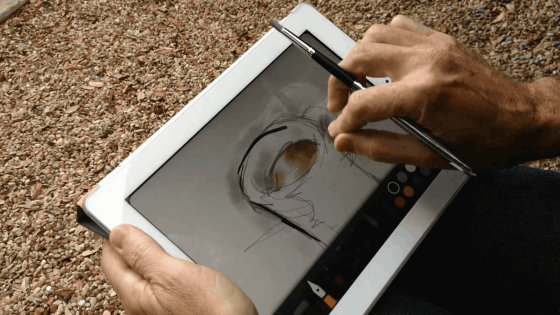 By turning around the screen with your fingers, it is possible to go back time by the amount of turning.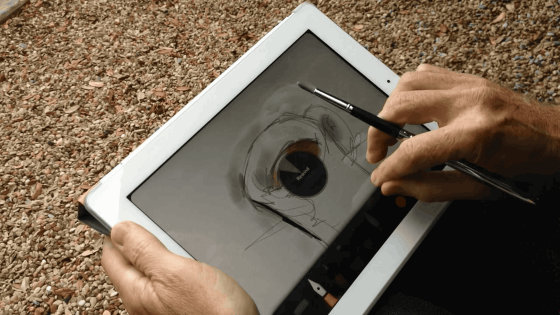 Fixed the lines that protruded like this clean.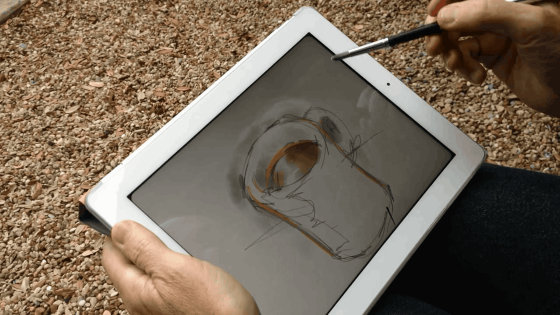 Drawing.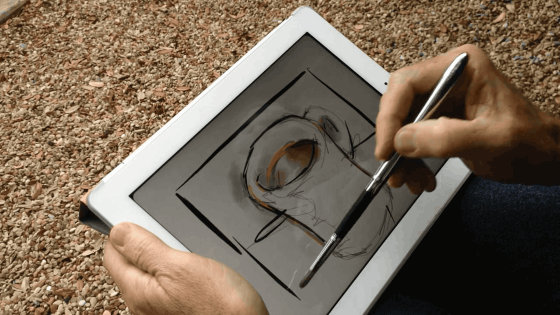 When completed, close the note like this.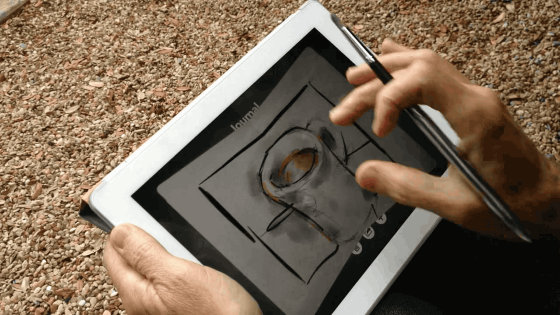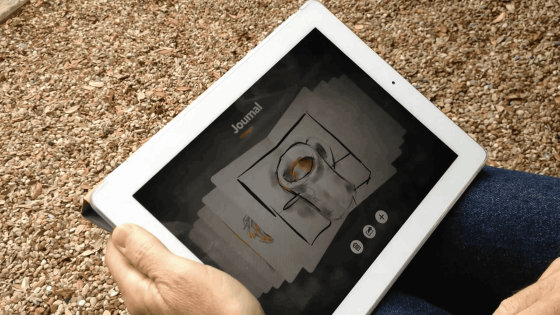 It is also possible to flip through the notes and move to another page.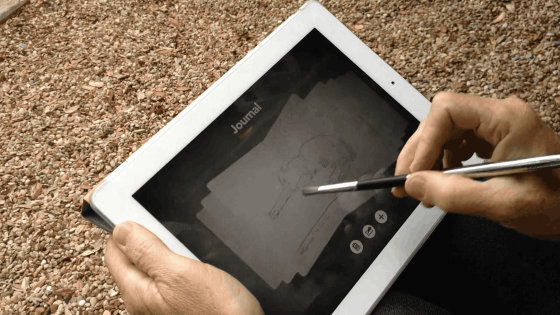 Once you close the note ......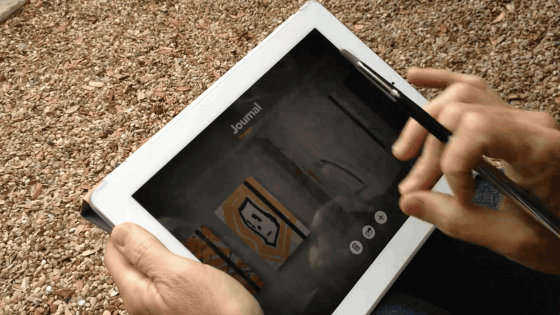 Open another note.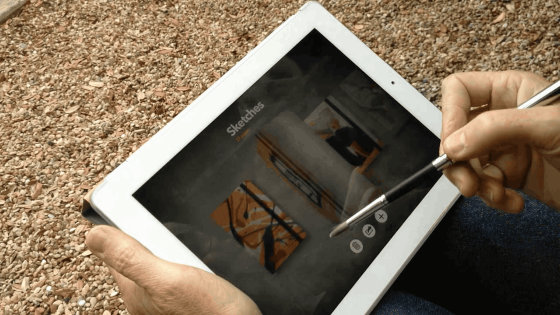 It is possible to draw a picture here as well.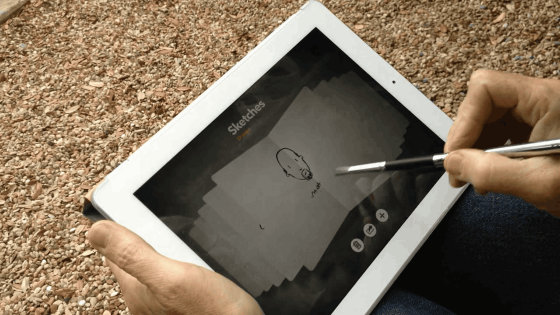 Painted drawing, soonTumblrYaFacebookYou can post to.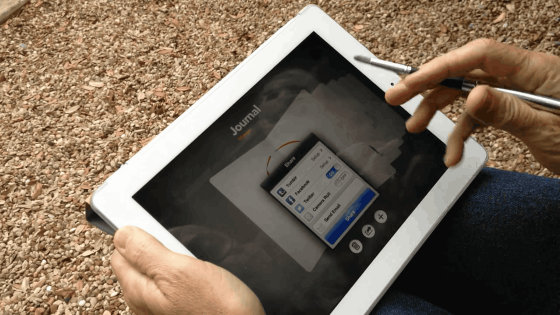 In addition, Sensu BrushKickstarter(About 5.25 million yen) from people who thought "I want it!", And the price is $ 39.99 (about 3200 yen) for one and is scheduled to be released this month.