Sharp launches self-propelled robot home appliance "COCOROBO (Cocoro Bow)" with artificial intelligence, speech recognition and smart cooperation


As Sharp proposes a "robot home appliance" that provides a comfortable and safe life by advanced functions such as "artificial intelligence" "speech recognition" "sensor" "smartphone cooperation", the first such robot home appliances "COCOROBO (コ コ ロ ボ)We announced.

It is supposed to be released in early June, equipped with a cleaning function and "high concentration plasma cluster 7000", artificial intelligence "Kokoro engine" enables a variety of reactions according to the state of charge and cleaning situation It is also possible to interact with voice recognition "voice communication" function. With a wireless LAN (IEEE 802.11 b / g) connection, images taken with built-in camera (approximately 1.3 million pixels and movie resolution 640 × 480 dots) are sent by smartphone It seems to be able to confirm from. Supported smartphones are Android OS 2.3 / 4.0 or later, iPhone 4 · iPhone 4S · iPad 2 · iPad (third generation) and iPod touch (4th generation) since iOS 5.

Robot home electronics "COCOROBO" released | News release: Sharp
http://www.sharp.co.jp/corporate/news/120508-a.html
http://www.sharp.co.jp/corporate/news/120508-a-2.html

In addition, Sharp's unique "powerful dust suction system" sucks up fine dust that is clogged in the joints of the flooring, detects obstacles with an ultrasonic sensor, cleverly and freely moves about, releases plasma cluster ions to the room I will give you.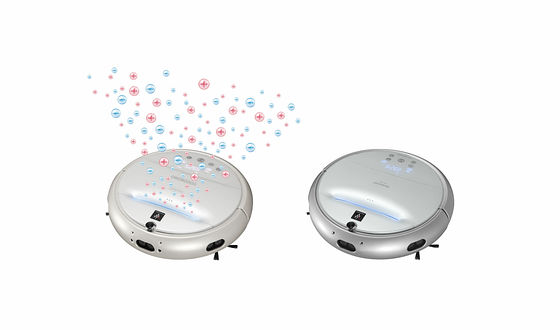 Image being released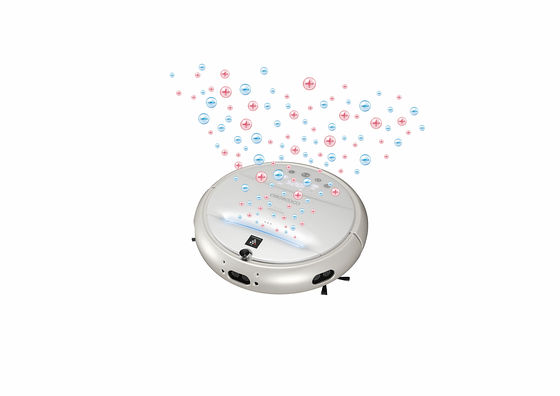 The upper version "RX-V100"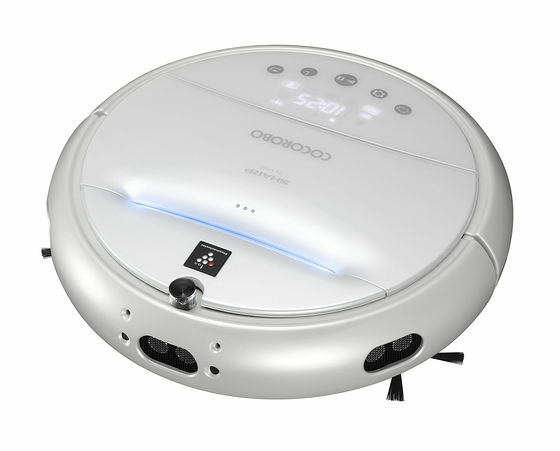 Bargain edition "RX-V80"



Also, artificial intelligence "Kokoro Engine" whose "mood" varies depending on the amount of charge and the situation of cleaning is similar to the same instructions, and various reactions that combine words, actions, light etc. according to the situation are made like the image below I heard that it will be. "RX-V100" of the high-end model can communicate with "COCOROBO" because it can operate in response to the user's call, in addition to the attached remote control and the button operation, by voice recognition "voice communication" function, and can also give simple greetings It seems to me ... ....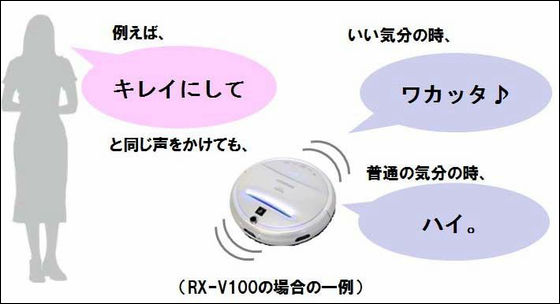 The upper model "RX - V100" is the image of the room which the built - in camera of the main body shot consecutively can be checked from the smartphone, but the procedure is as follows.

We issue shooting instruction from "COCOROBO" from the application. It seems to call "Kanzatsu".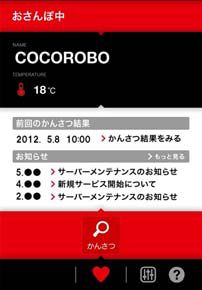 Taking 4 direction photographs while rotating 90 degrees each. Temperature of the room is also being recorded.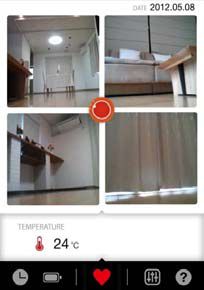 It is also possible to enlarge and check one by one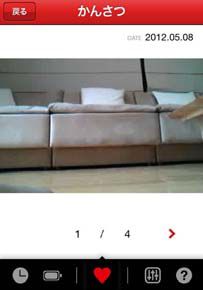 If you connect your smartphone and wireless LAN, you can check the real-time video captured by the built-in camera of the main unit by the "camera at home" function, and there are buttons such as "Oshimai" "Good night" "Manual" "Mode" , It seems that you can do something variously.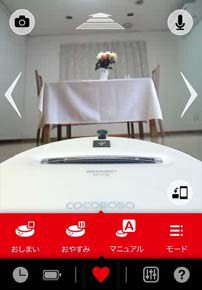 "Message" function to record the voice of the user and play at the specified time is also. What on earth are you using ... ....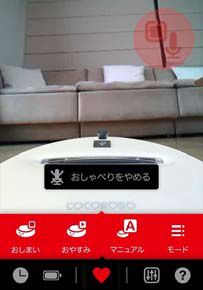 Furthermore, there is also a "reading-out" function to utter the voice of "COCOROBO" at the time when the fixed sentence is specified, and it seems to say that "Okasharethasama" "I love you" "Sorry" "Thank you always" "Sleep quickly" However, I am worried about in what kind of voice they talk.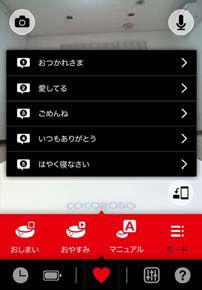 Sharp's proprietary "Strong Dust Absorption System" equipped with a high-speed rotating turbofan (about 14,000 rpm)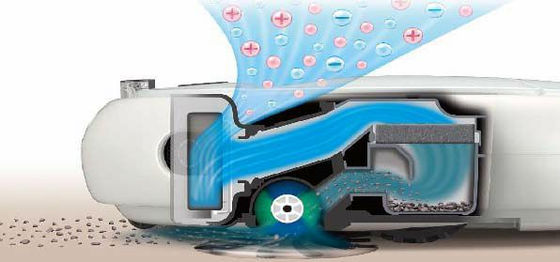 Side brush collecting garbage




Rotating brush




High speed rotating turbofan




It adopts "Echolocation Technology" which avoids obstacles with three ultrasonic sensors in front of the main body, it can also detect transparent glass and black furniture which is difficult to detect with infrared rays and can avoid it. Moreover, it adopts a bumper that suppresses shock, and it reduces impact when hitting an obstacle etc. If the level difference is about 15 mm, you can get over it and you can clean it, it seems that you will automatically return to the charging base when the remaining charge becomes less than 20% during operation.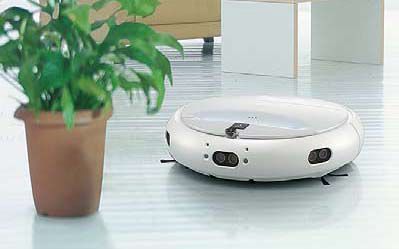 In addition, "RX - V100" corresponds to Japanese, English, Chinese, and for Japanese it seems that setting of the Kansai dialect is possible why.

Product specifications are as follows.

External dimensions of the main body: width 346 mm × depth 346 mm × height 96 mm
Body weight: 3.3 kg (including batteries)
Charging time: about 4 hours
Maximum operating time: about 1 hour
Accessories: Remote control, charging base, cleaning brush, exchange side brush 1 set (2 pieces)

Whatever you look from, it looks like a fully automated vacuum cleaner somewhere, but this is still the first robot home appliance, and what kind of surprised Sharp will come out with mecha, In a sense, it is big expectation.