I tried a variety of graffiti on "Mr. Drawing Donut Set" that I can paint in chocolate on a missed donut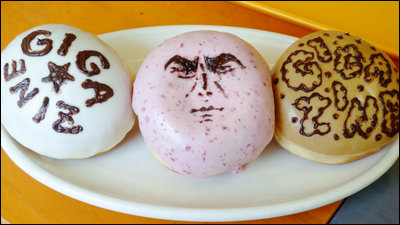 As PCs and mobile phones gained popularity, opportunities to touch hand-drawn messages decreased, but the joy of getting that amount is great. "Mr. Donuts released from"Drawing Drawing Set"It is possible to put original pictures and letters on the donut using pencil-shaped chocolate and make original decoration. I went to see how good it is to draw pictures and letters on the donut.

I'll write you, let's play it. A fun donut you can draw, a new appearance!

Arriving at Mr. Donut, I found the "Drawing Drawing Set" for me. Donut is 136 yen including tax separately, Chocolate Pin is 105 yen including tax, but if set it is 200 yen including tax.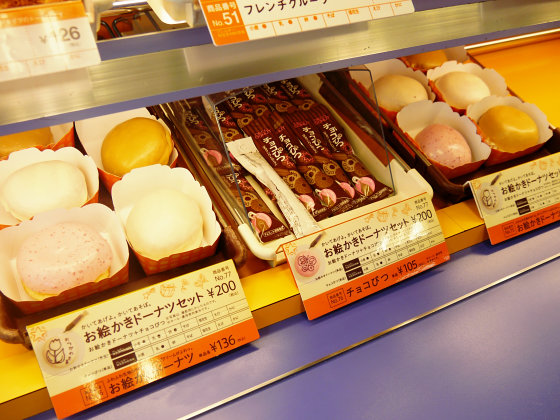 There are 3 kinds of donut's taste. "White chocolate", "strawberry chocolate", "caramel almond chocolate" from the left.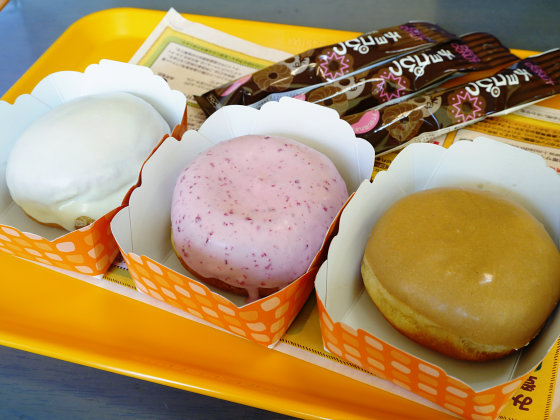 Here is the included chocolate.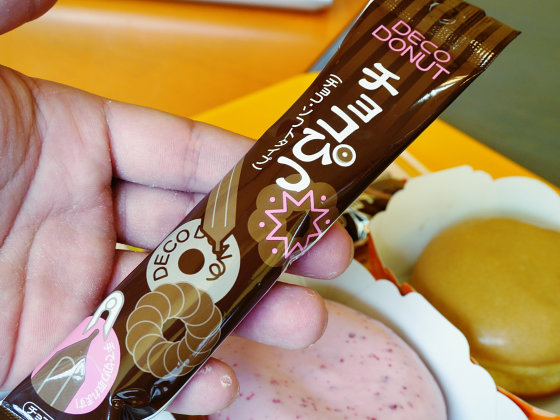 The inside is an enclosure type container and contains chocolate.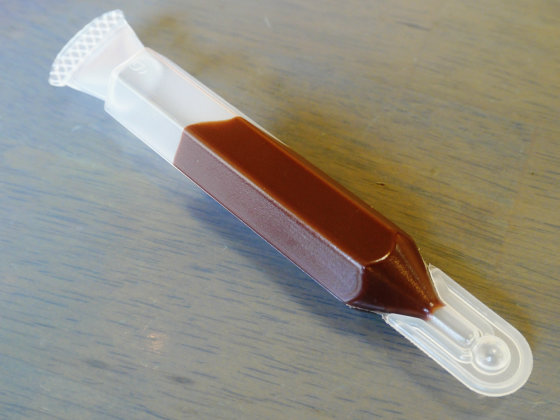 So, I will start using chocolate pills quickly.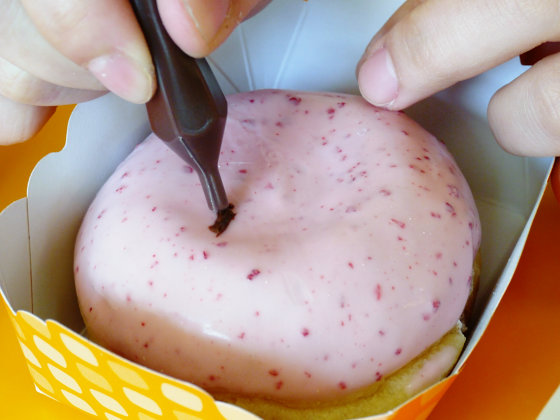 Chocolate is stiff, there is no worry of dissolving quickly, you can slowly.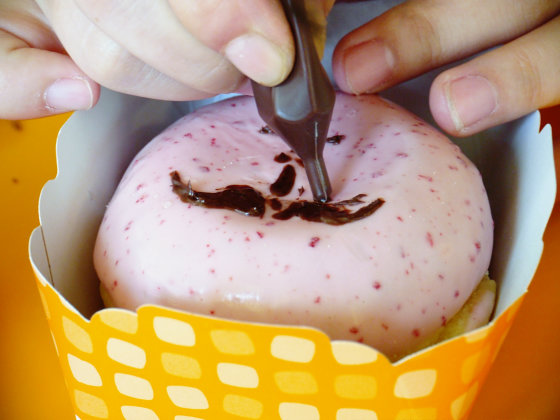 Although the hole at the tip of the chocolate has become thinner, it is possible to write a bold letter if cutting to the part near the root.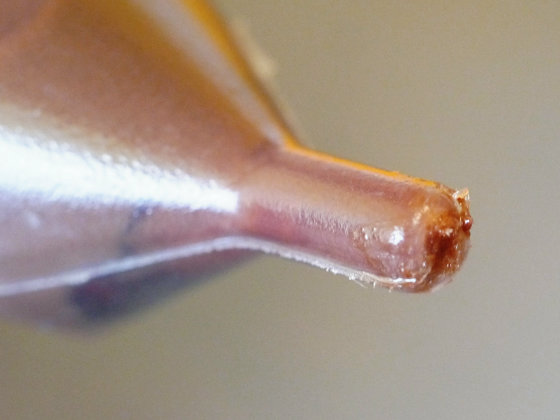 I will write more and more.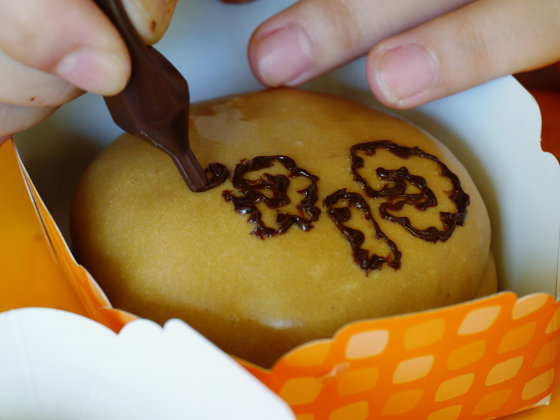 Their enthusiasm comes handmade, and although power tends to get inevitable by all means ......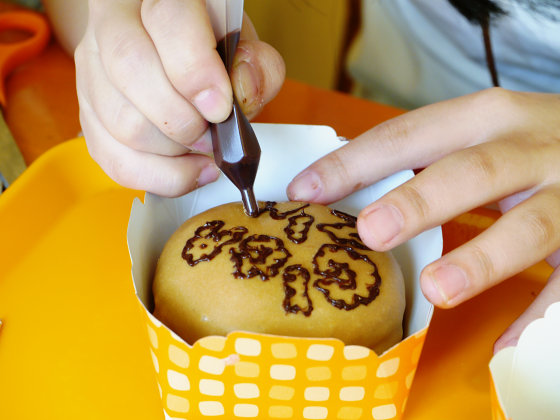 Be careful as the contents of the whipped cream come out munchy if you push the donut too much.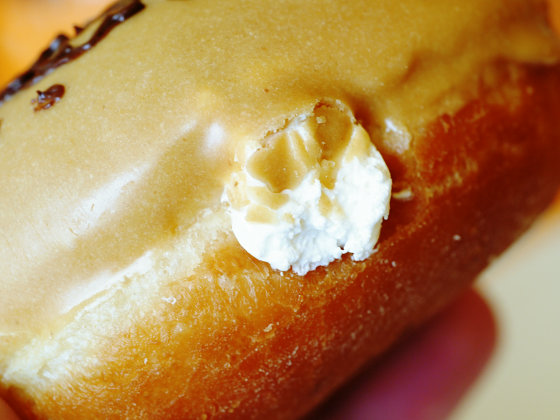 So somehow it's done.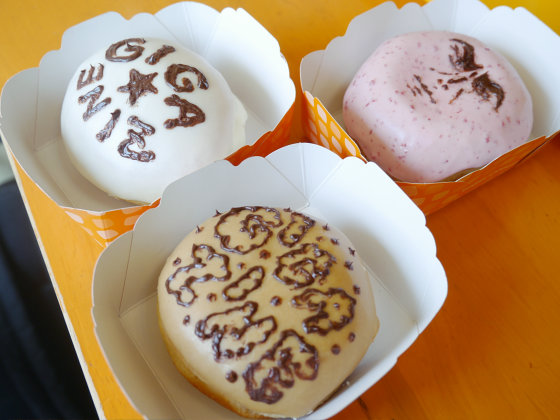 The character of 'GIGAZINE', version 1.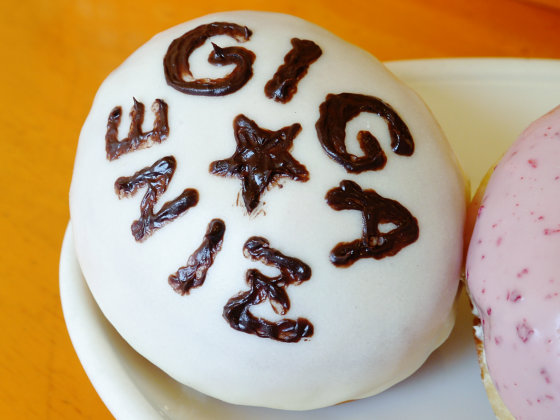 The hard boiled.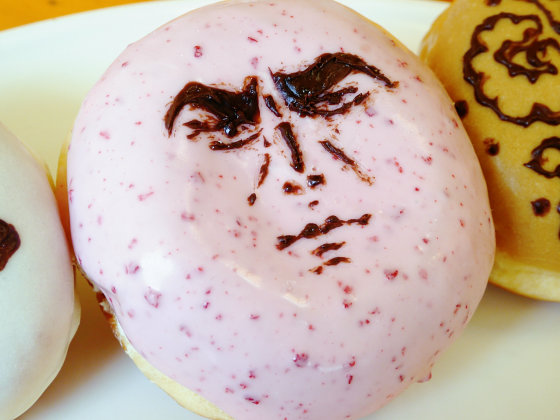 The character of "GIGAZINE", version 2.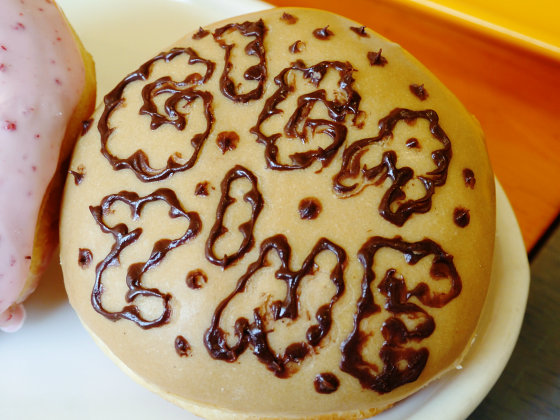 Because it is a donut, I will eat the last, but as much as I thought was decorated, it might be a different taste ... ....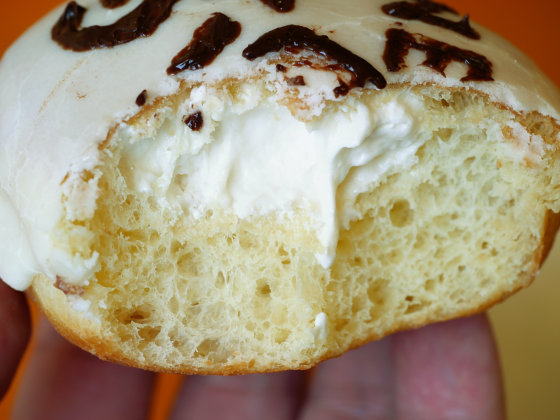 Sweetness The modest chocolate coating and whipped cream that is soft and sweet, overall it is a light taste.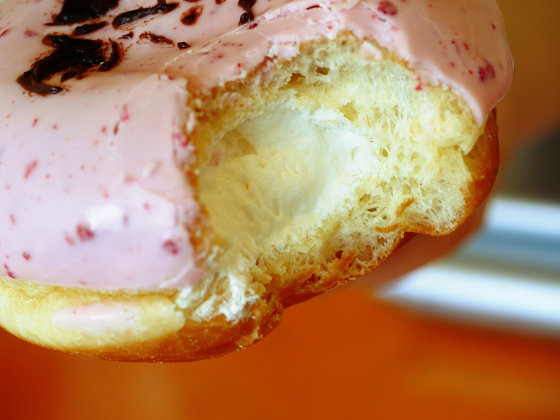 And since fluffy texture of dough is comfortable, chocolate chocolate is not strong taste, so it is not a problem as a taste even if it is sprinkled in large amounts.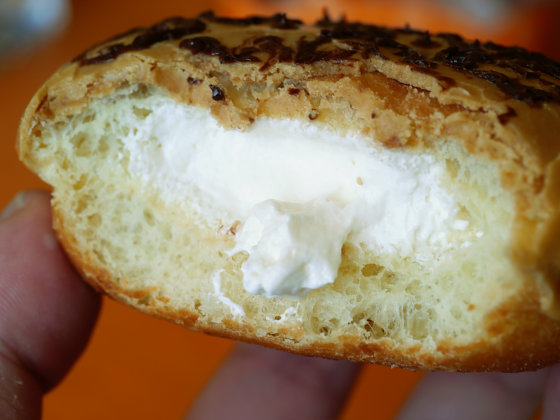 Since Mother's Day (May 13) and Father's Day (June 17) are nearby, it seems that you will be pleased if you give a message to the donut and give it.