"MakeMKV" to convert Blu-ray / DVD to one movie file without changing subtitles and chapters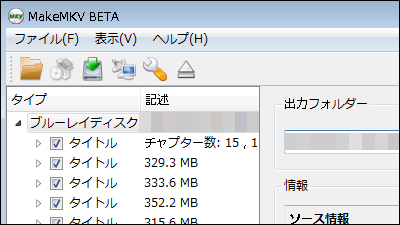 Supporting Windows, Mac and Linux, the chapter information of the conversion source · various metadata are reflected as it is, soft which can convert at high speed with very simple operation is "MakeMKV"is. Installation and operation are as follows.

MakeMKV
http://www.makemkv.com/download/

◆ Installation

Since you install Windows version, click "MakeMKV 1.7.4 for Windows" on the above site.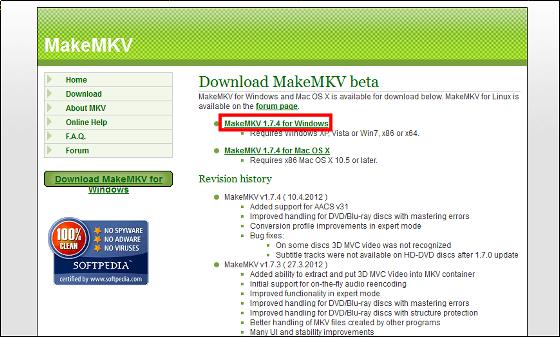 Launch "Setup_MakeMKV_v1.7.4.exe".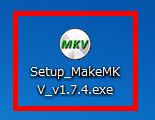 Confirm that the selected language is "Japanese", and click "OK".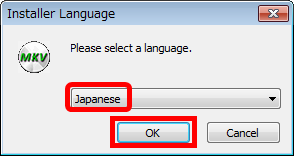 Click "Next".



Please check "I agree to this license agreement" and click "Next".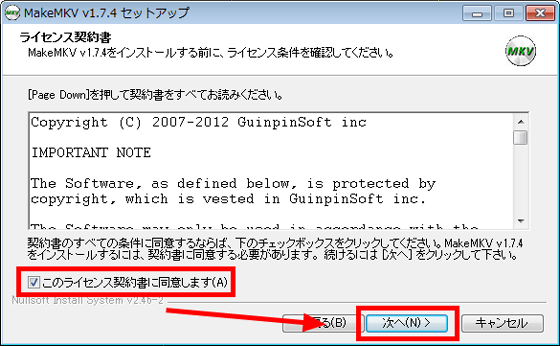 Click "Next".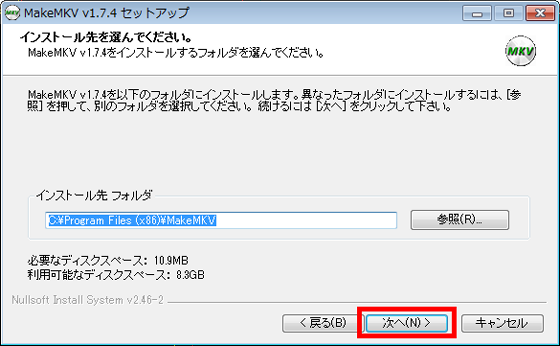 Click "Install".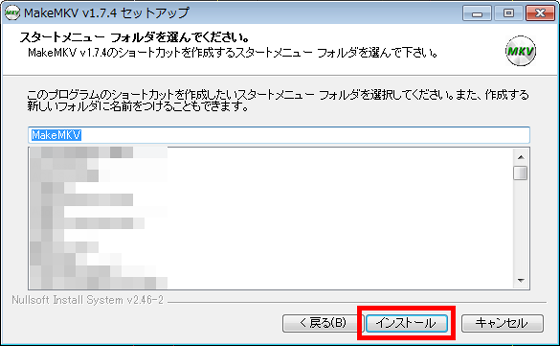 Click "Next".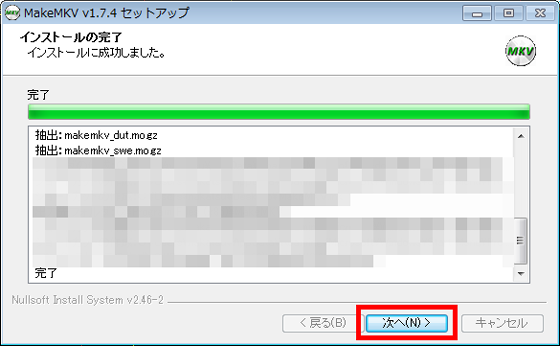 Click "Finish" to complete the installation.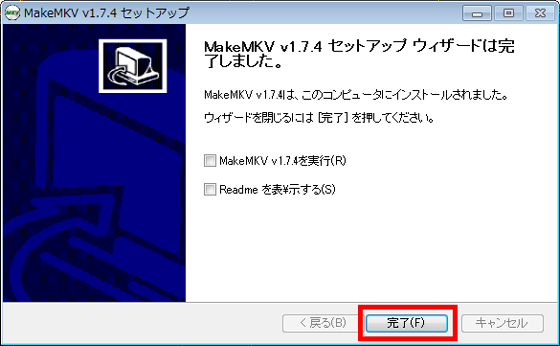 Operation method

Let's try converting Blu-ray Disc to MKV format. First, click "MakeMKV" from "Start button" to activate "MakeMKV".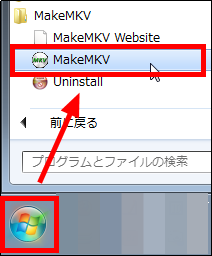 Since "MakeMKV" starts up this way, put Blu-ray Disc in Blu-ray drive and make Blu-ray Disc recognized as "MakeMKV".



When Blu-ray Disc is recognized, click "Blu-ray · Right arrow · HDD button".



Wait a few minutes to read the Blu - ray Disc information.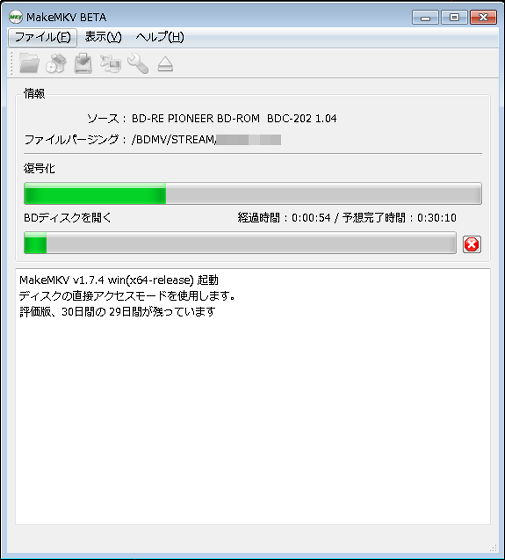 Click the "blue folder button" to select the location where you want to place the converted MKV format file, and click "HDD · Down arrow button".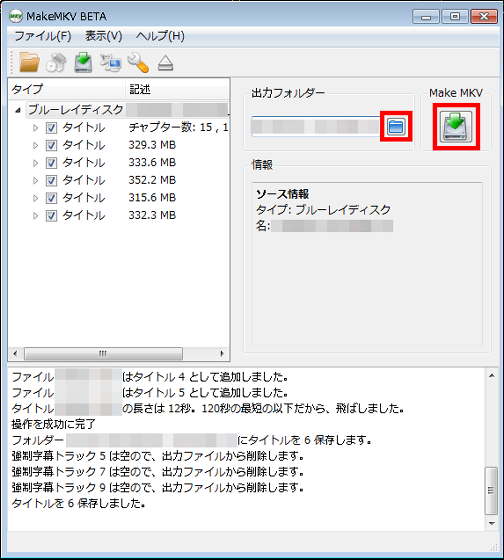 When the conversion is completed, a confirmation message will be displayed and click "OK". This will convert the Blue Ready Disc to MKV format and save it in the specified location. It took about 22 minutes to actually convert about 19 GB.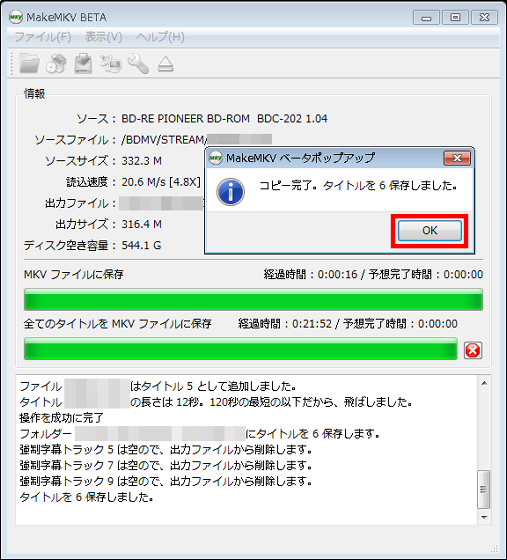 Subtitles can be selected as well as the conversion source for the converted video.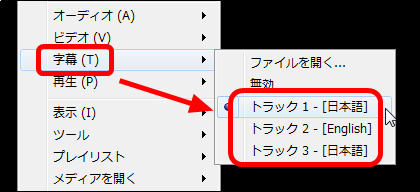 Chapters could also be chosen without problems.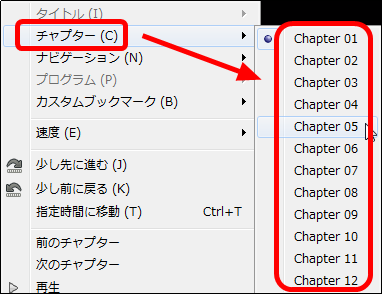 In addition, now it is beta version, the conversion of Blu-ray Disc can be used for free for only 30 days from installation, more than about 5,300 yen for licensePurchaseyou need to.

2012/5/2 21:05 Additional description

◆ How to extend trial period

MakeMKV is free while in beta
http://www.makemkv.com/forum2/viewtopic.php?f=5&t=1053

Copy "Code" of the above site.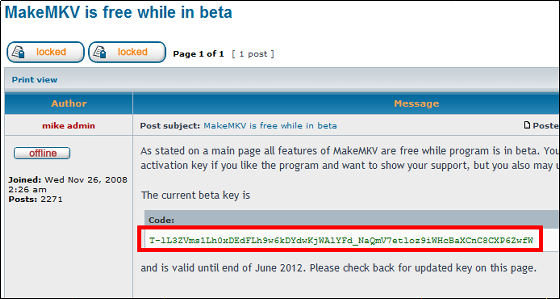 Click "Certified" from "Help" of "MakeMKV".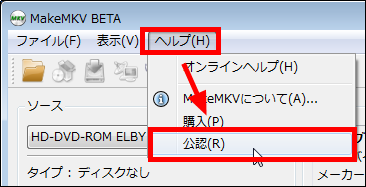 Paste "Copied Code" and click "OK".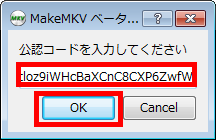 Click "OK" and restart "MakeMKV". The trial period can be extended in this way during the beta version.




To check the trial period, click on "About MakeMKV" from "Help".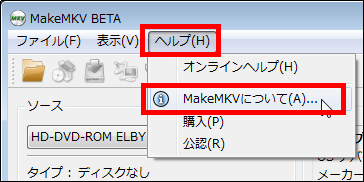 You can check the trial period.