A bear in danger of having a bear with a weight of 200 kg appears in an urban area and cozy with a passerby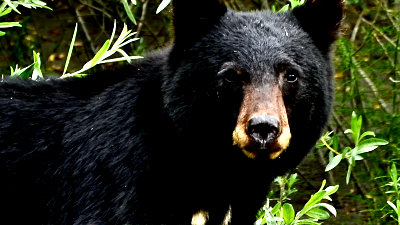 ByGoingslo

A bear appeared in a town about 20 km from the center of Los Angeles. The news that we encounter a bear is not so rare, but there are news that can be seen somewhere safely though it has quietly gone, but a casualties casual incident has also occurred. This time the television was broadcasting the place where the bear and the passers-by were to meet.

Man Texting While Leaving Home Gets Scared By 500 Pound Bear! - YouTube


A bear that appeared in La Crescenta north of Los Angeles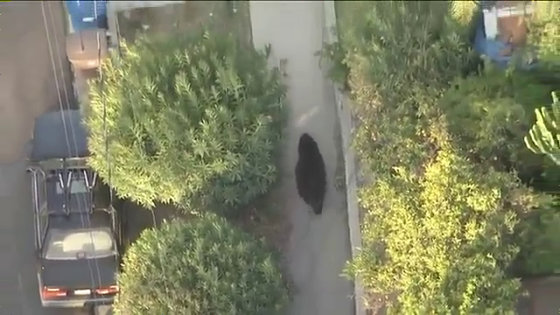 It seems that the weight is about 400 pounds (about 181 kg) of individuals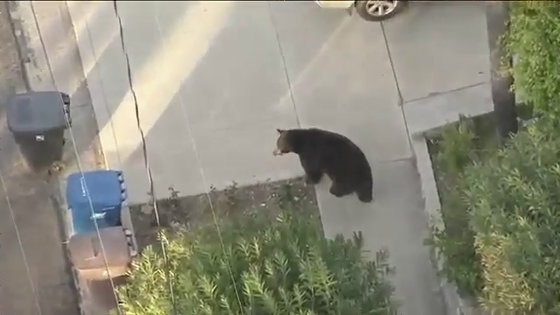 I will approach the house, not going out the road.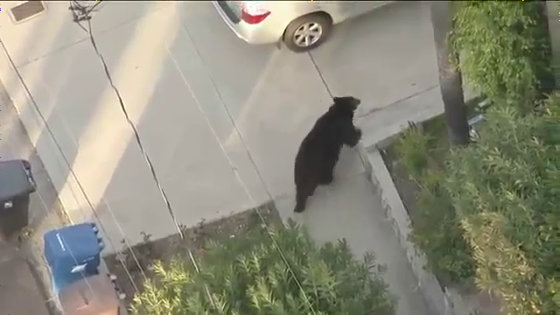 Here, Trees became an obstacle and it became invisible from the camera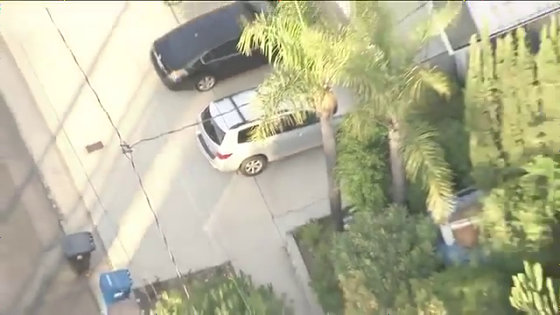 This is an alley, but a male walked from the upper right.



A man who does not stop walking at all, although it should have a bear, apparently seems to be operating a cell phone.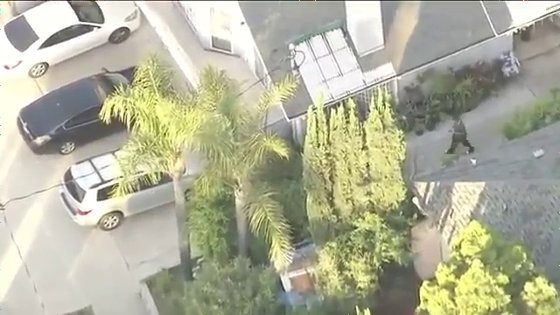 Suddenly I raised my eyes and noticed the bear, I reacted to it.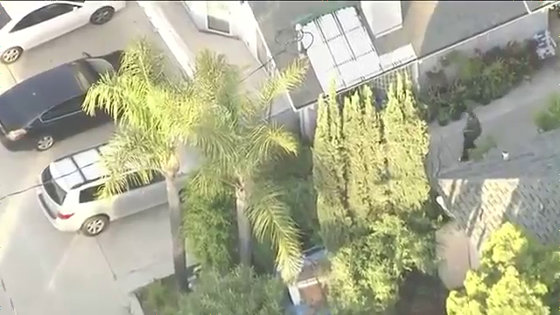 Escape with a dash at once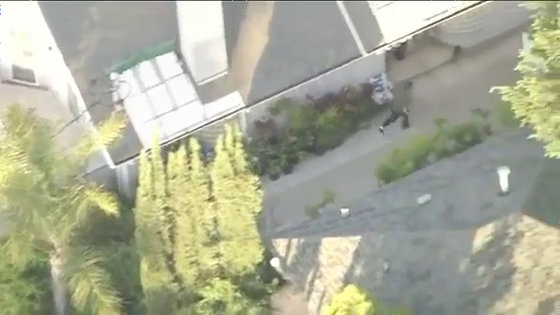 The bear seemed not to take a reaction, and the man was able to escape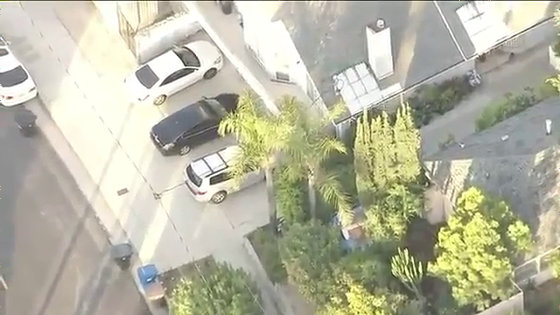 From the camera of another angle, you can see the movement of the bear after that.

Texting Guy Almost Runs Into A Bear - YouTube


After the man ran away ......



It seems that the bear was right in front of the man's eyes, but it seems that he was not noticed by men whether he was looking backwards.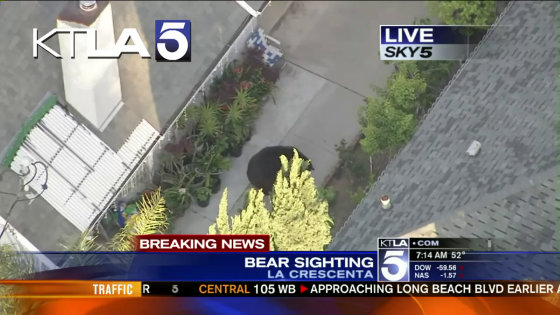 However, after that, it started moving backwards again ......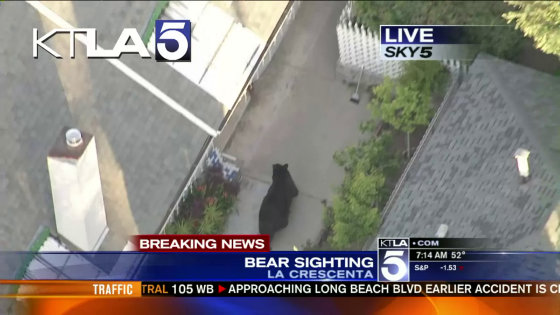 I walked to the direction the man ran away.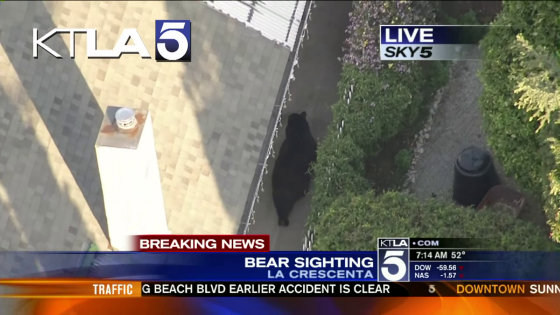 By the way this bear was captured after this and said that the bear was brought back to the Angels National Forest Park.

La Crescenta Black Bear: 300-Pound Black Bear Roams La Crescenta Neighborhood - ktla.com

The place where the place written as Kle Centa Highlands appeared this time the bear appeared. The forest is spreading to the north soon, it can be nod to the bear going down to the village.

View Larger Map