Ultimate case "1 inch armored case" to protect the iPhone with 1 inch thickness and 2.1 kg in weight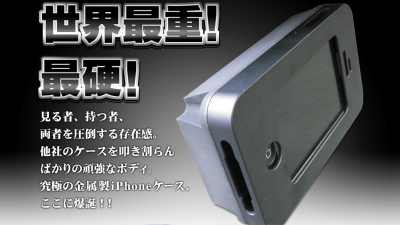 Although there is a story about what it is like when the iPhone is no longer suitable for carrying, since it seems that it was made assuming a direct hit of 12.7 mm bullet, this case is reliable if the circumstance is absolutely necessary to protect the iPhone maybe.

1 inch armored case for iPhone 4 mulberry limited company
http://www.marudai-corp.com/iphone-case/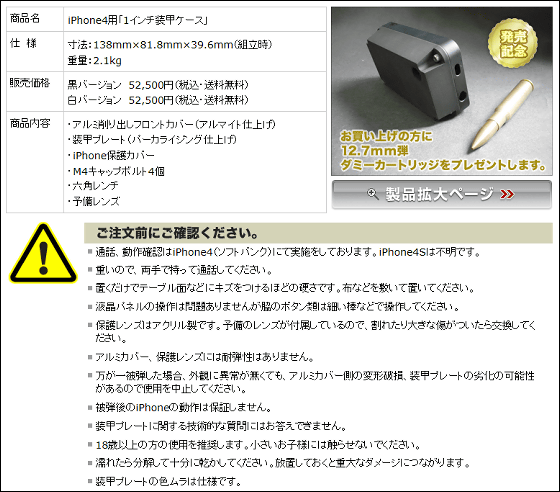 It's a tremendous sense of weight, but as you can see, it weighs 2.1 kg. The dimensions are 138 mm × 81.8 mm × 39.6 mm.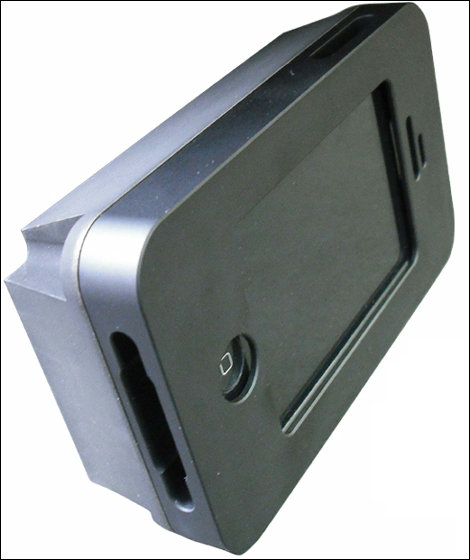 On the back is such a steel plate 1 inch (2.54 cm) thick armor plate guards the iPhone perfectly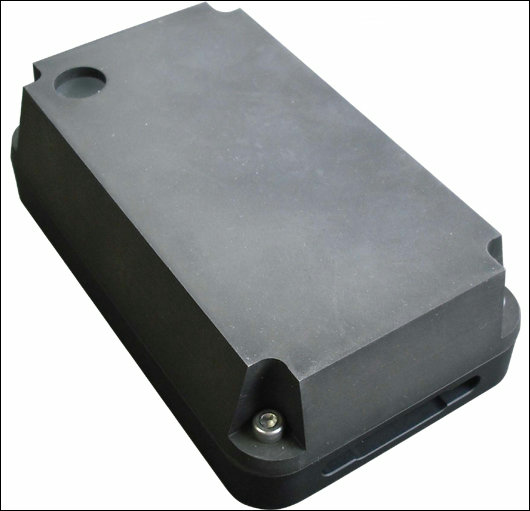 The camera hole part looks something like this, I wonder if I can shoot with this ... ...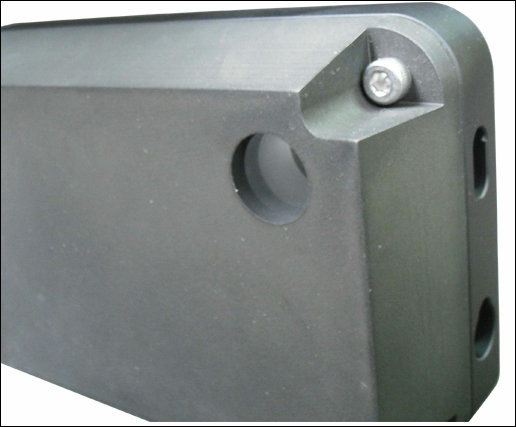 You can take pictures as if you were looking into a hole like this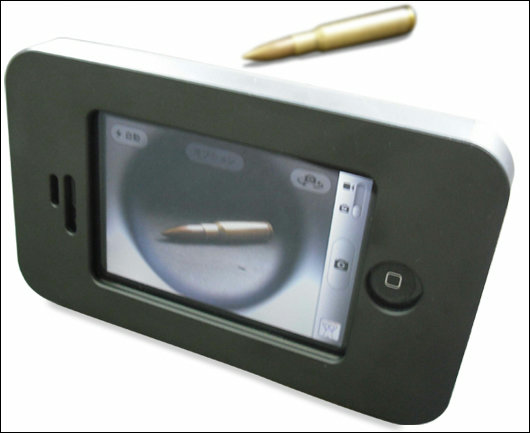 Besides the black version there is also a white version. Impression that a little heavy feeling got thinner and gentle.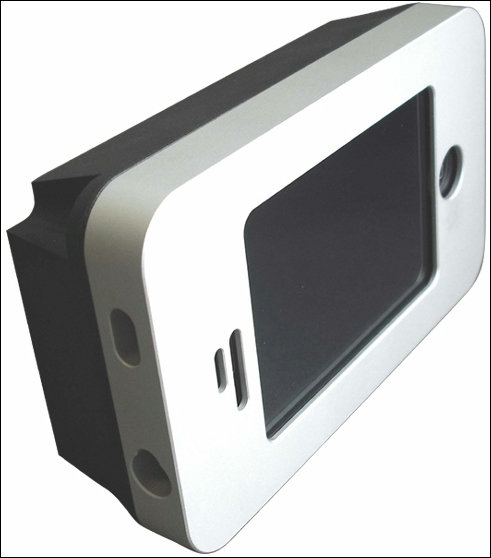 As a commemoration release now, 12.7 mm bullet dummy cartridge will be gifted.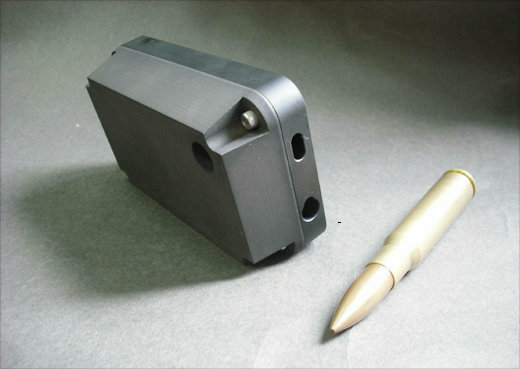 Although it seems like a story, it is a product that looks like a neta, but in Maldai co., Ltd which made this iPhone armored case, it was previously made with an aluminum PC cooling table "Suko tongue."Aluminum caps for PET bottles"hexagonal! Cat cat"Mobile poster stand for events"PO.SU.TA.I am making serious and serious.

The price is 50,000 yen including both black and white. The shipping fee is free.