The charm of pair run touring in bicycle trips, happy things for two, sad things half, appetite lightly four servings, and learning to count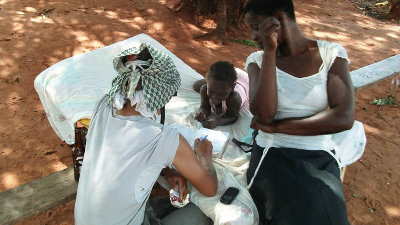 Hello, Bike around the worldTakuya SAITO @ Chalidermanis. In the capital city Lusaka (Lusaka) who entered Zambia from Zimbabwe, three people including a Japanese round-the-world charrider faced their faces. Together, the trip will be 10 years and the total mileage will be over 150,000 km. From Lusaka to Victoria Falls until Livingstone (Livingstone)Bicycle circle around the world delivery diaryI made a pair with Shimonomiya. The journey of two people while doing a conversation that can not be done alone is a good thing. Sometimes it seems that there are two things that you can not see if you are alone. I tried summarizing the appeal of such Pearlan looking back over the past trip.

Click here for Livingstone (Livingstone) with Victoria Falls

View Larger Map

I entered Zambia from Zimbabwe and aimed at the capital city Lusaka. In Lusaka 's backpacker' s inn, three Japanese travelers around the world gathered.

I was arriving earlierBicycle circle around the world delivery diaryMr. Shimpiya. Crossing from South Korea to Dandong in China, running with Southeast Asia, India, Middle East, Europe and Africa came south from Ethiopia. I knew that he would come down south of Zambia, so I contacted him by e-mail. When Mr. Shimpiya's departure, it was the opportunity that e-mail of a question came to me who was ahead. Sometimes, we were exchanging information from travelers. There are places I sympathize with my trip, I wanted to meet somewhere, and my wish has finally come true.

And later joined later, Mr. Jin who started the bike round the world from Istanbul, Turkey. The countries of Liberia, Cote d 'Ivoire, Niger and Western Africa, which they could not run, are all running. Central Africa ran from Cameroon to Central Africa and Democratic Republic of the Congo to East Africa. It is a specialist in Africa. Central Africa and the Democratic Republic of the Congo are almost unpaved along the road, so you can not expect electricity and water supply. I hear that the demand of bribes by police and military is also terrible. I know few people running this route. I imagined that it would be a very lively person if I came beyond that, but in reality it was a very low one. However, the thought secret in the inside is immeasurable.

At Lusaka, three people were blooming on a charrider talk. It got hot with each one having a chance to travel around the world, and thoughts of traveling.

Mr. Jin, Shimonomiya, myself from the left. If there are 2 more cars, we can build a charidar squadron ... ....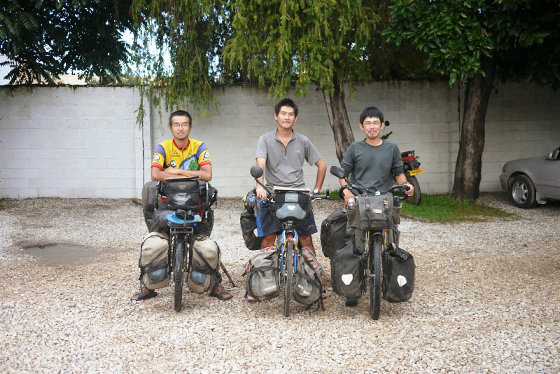 Three charrider bicycles.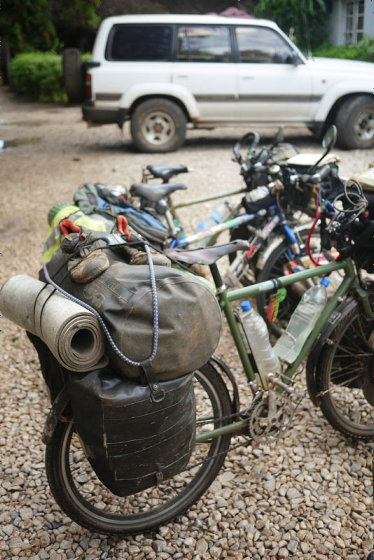 Mr. Jin who ran in the Congo Democratic Republic in Central Africa.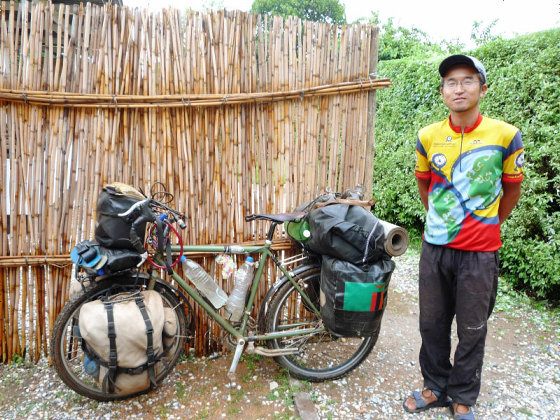 From Lusaka to Livingstone with Victoria Falls I ran with Shimpi. Pairing will increase the number of good pictures.

Two bicycles.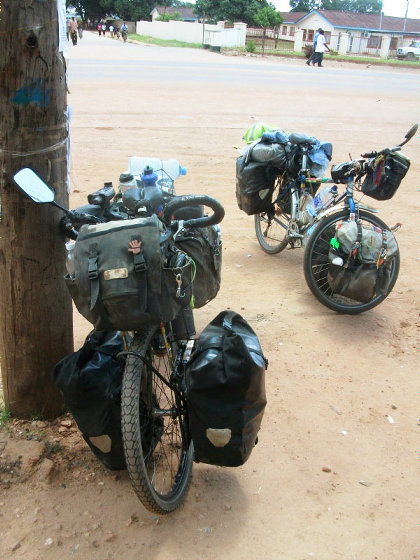 Mr. Shihmiya.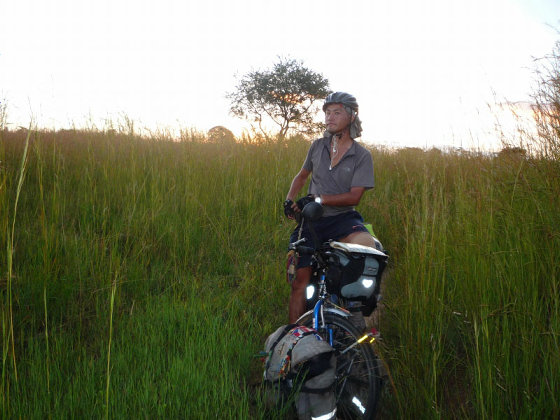 Charida talks behind the scenes.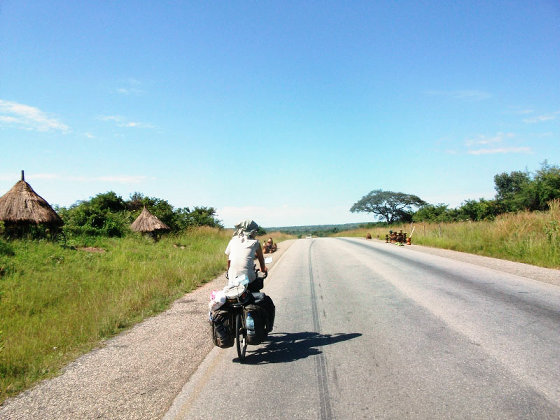 I am surrounded by my aunt and I am buying a banana.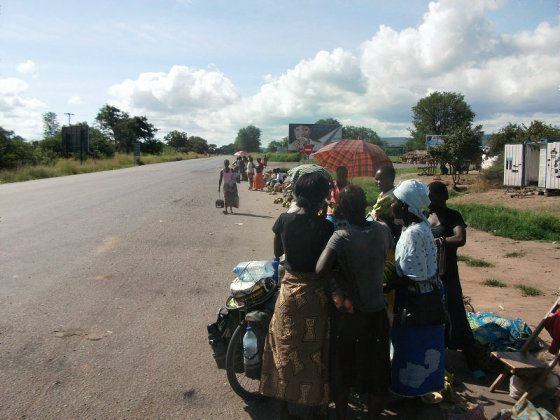 Shimonomiya's appearance behind.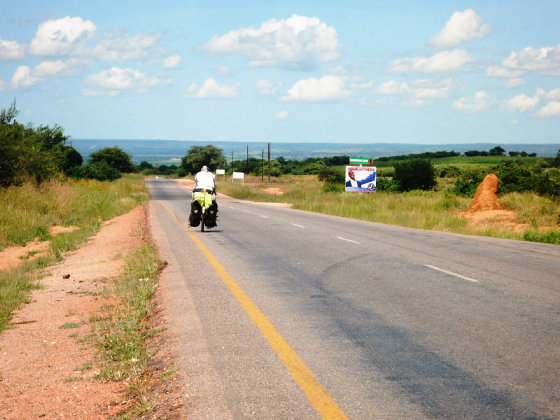 Shihmiya finished repairing the bicycle.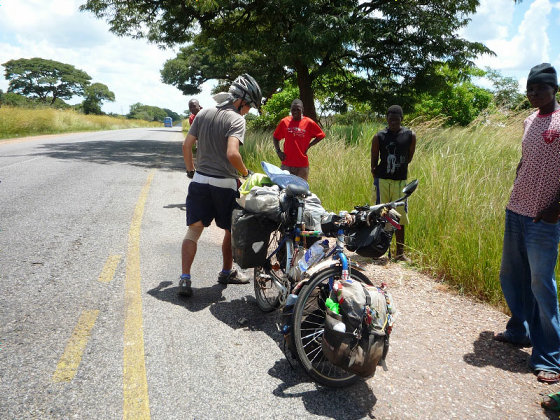 I will wait for the train to pass by at the railroad crossing.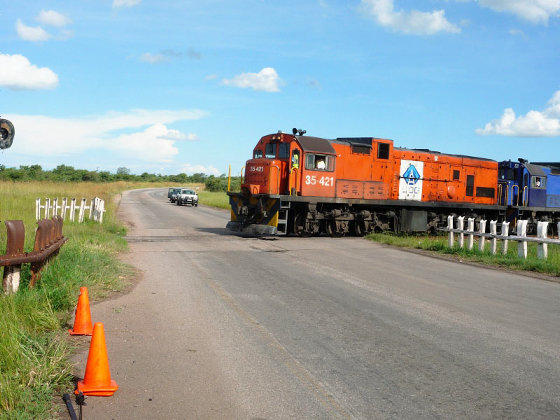 Together with the children.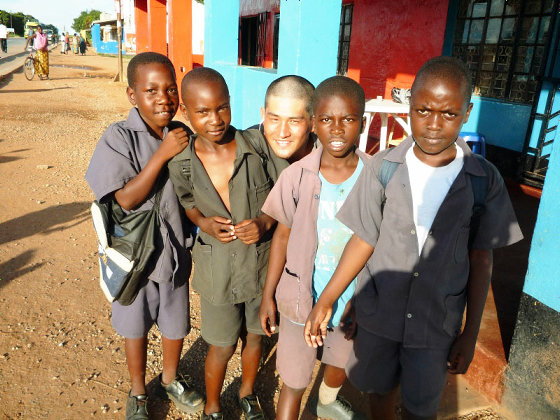 It is drawing water.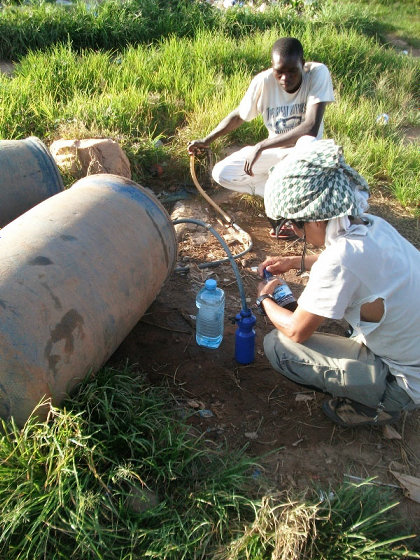 I camped on this day. Two tents.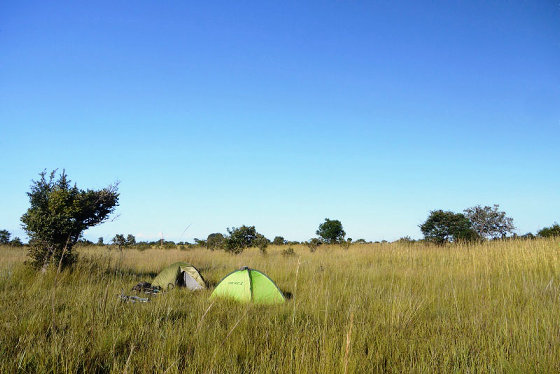 I am preparing for departure by folding the tent of the next morning. The locals passing by are watching.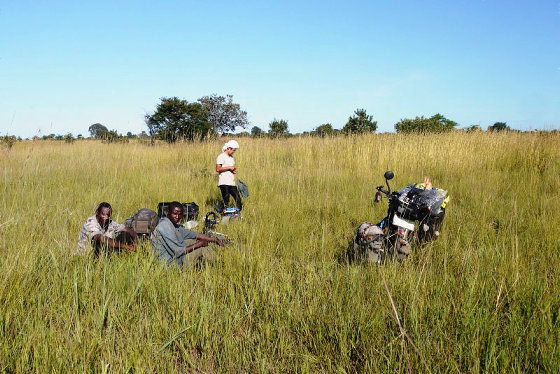 Shimonomiya is taking a break in front of a shop.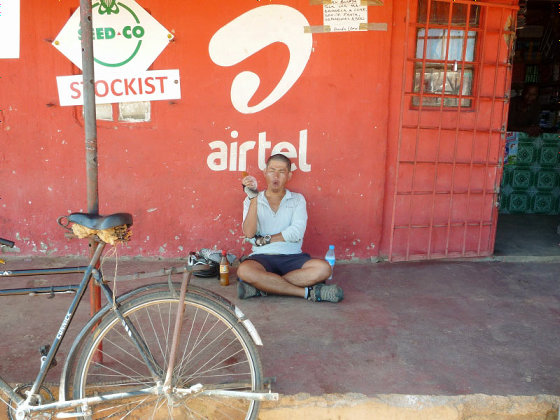 I am taking a break at my special ice cream.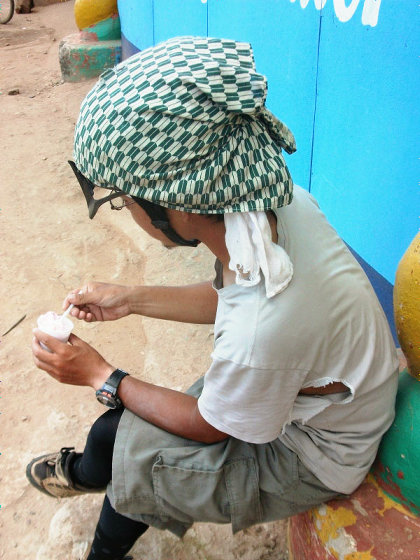 Shimpiya wearing water. Zambia is hot and hot.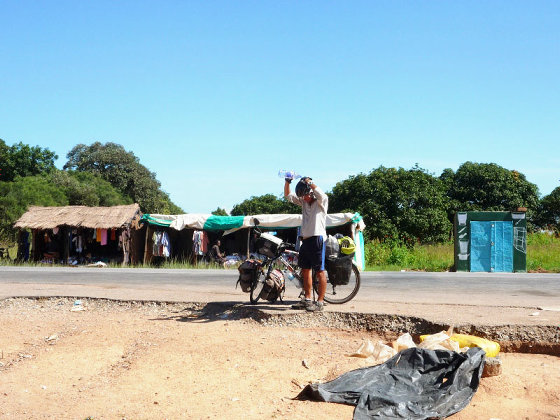 Blue sky and white clouds on one road.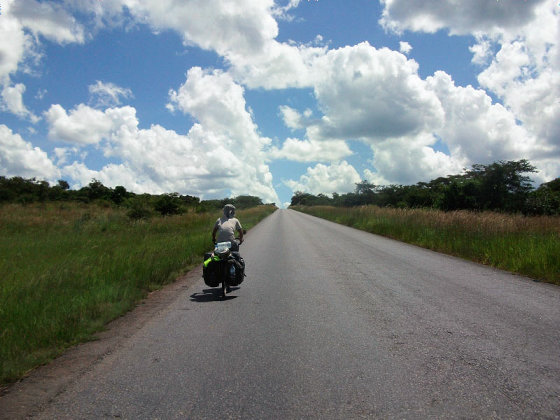 Also Mr. Shihmiya. It was a pleasant cycling.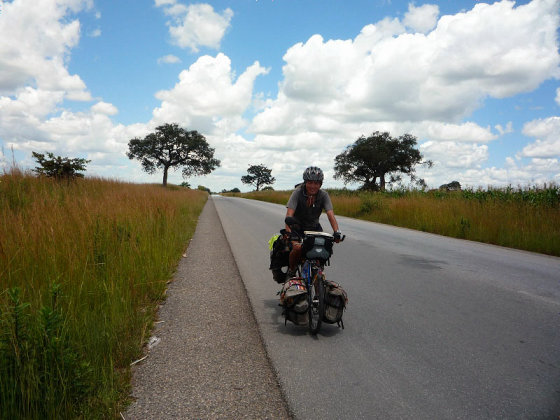 In front of the dining room.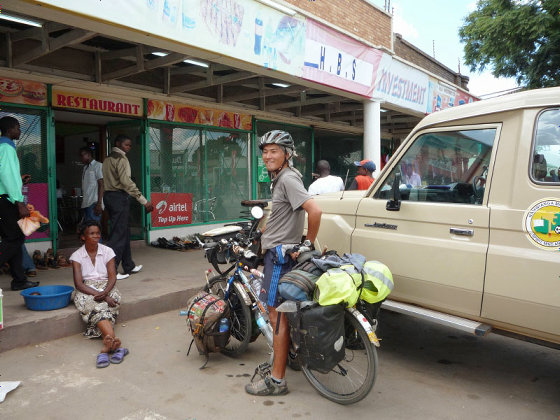 Sima and chicken. Zambia is a staple food made from corn powder kneaded with comma.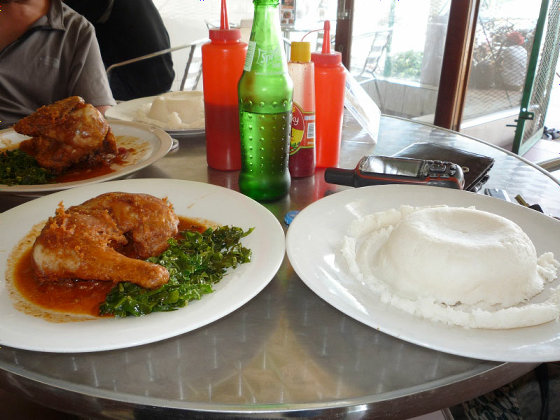 A simmered pot full of pots.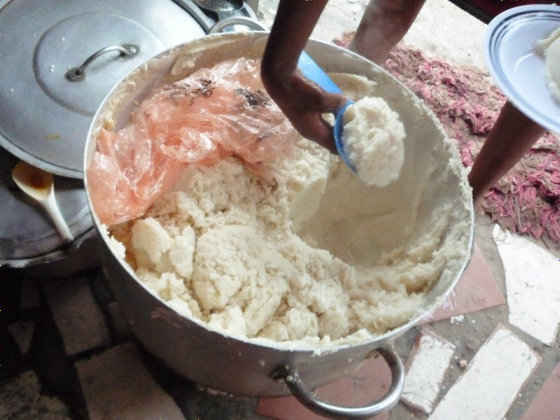 A dining room.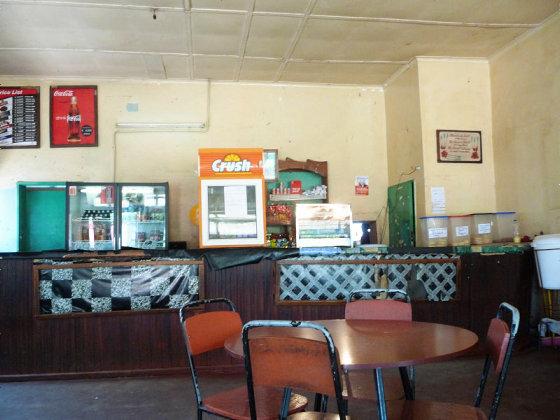 If you are a pair-run you can also share a hotel.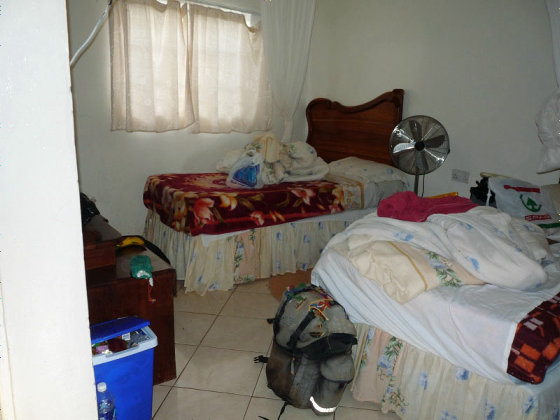 Do not chase me. Local people compete with each other.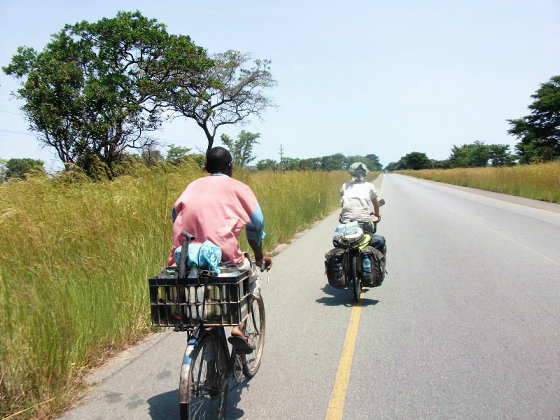 A large trailer carrying Zambia's major export mineral "copper".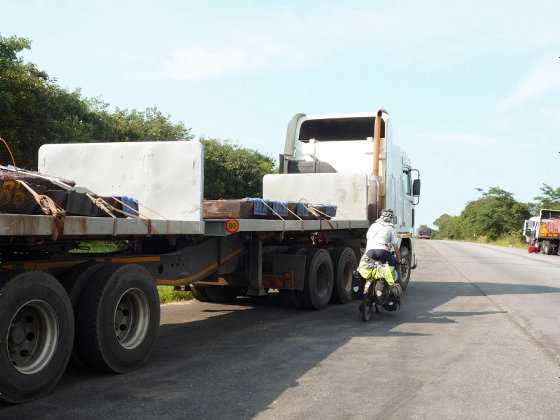 "Copper" is carried as a lump.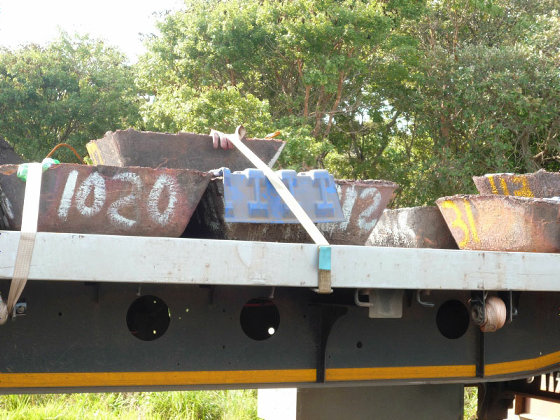 It is 26km to Livingstone.



I write a name in Japanese at a place where I got a juice break.



I arrived at the backpacker in Livingstone.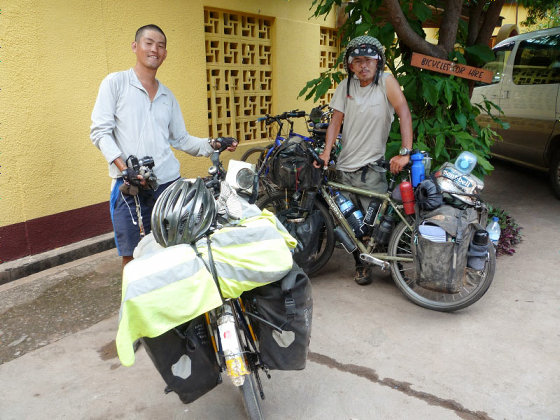 In Livingstone, Mr. Jin and a friend from Japan came by sightseeing from Lusaka. Because there was Jin's birthday, I prepared a cake secretly and surprised it. At night it gets excited and the story will not run out.

I surrounded the candle in a camping place and drank it.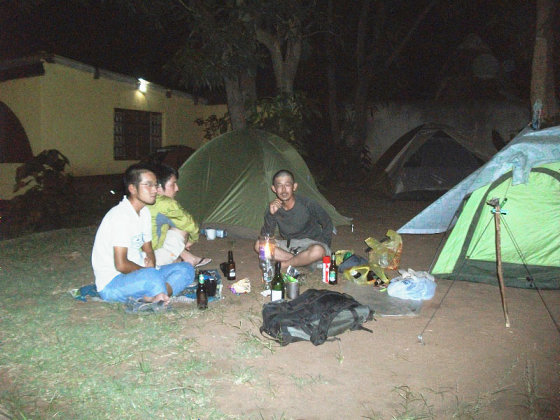 It is Jin's birthday.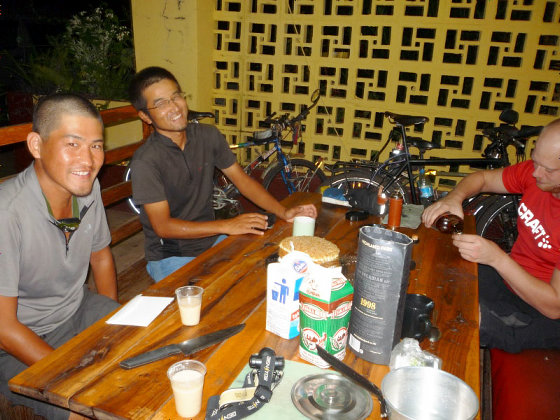 Fluorescent sticker with cake and picture and "God" mark.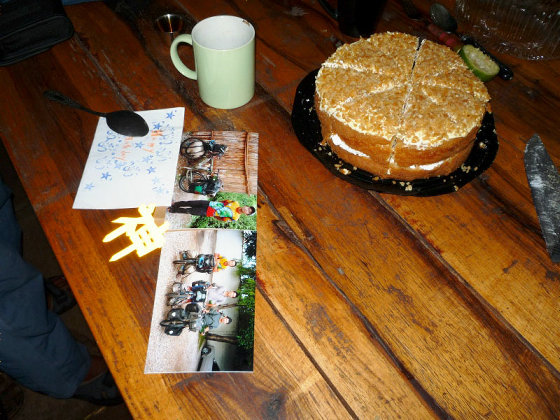 I was drinking "Zexyki" which is cheaper than beer and local alcohol in Zambia.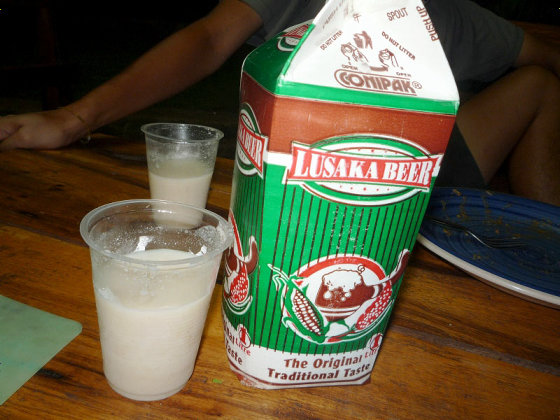 Shimonomiya went to Zimbabwe with the Danish character Daniel who was together at the inn.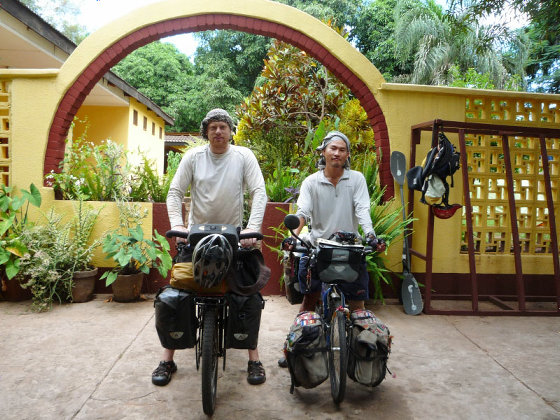 It was a pleasant pair-wearing everyday, although it was complaining to the contrary by two people "If it is a girl next to". Suddenly, Mr.Shinmiya said, "People sewing with sewing machines are always outside, do not you think it is dark when in the room?" I was relieved by that word. Because I am watching a sewing machine who works as much outside as well. But, I could not think of it. After all, it is different from people's feeling. That's why you must be with someone. You can grow more reliably than going alone.

I started running and ran around the world with a lot of people.

In China I ran a few days with college stud Hu. He talked about the reason for the bicycle trip, "I wanted to go far with my bike to make mistakes at the physical education competition and gain confidence in myself." If he was a Chinese guy, I was relieved to stay at any accommodation freely. There are restrictions on accommodation for foreigners in China. I remembered the word "old plate, old plate" and he remembered this word calling the shop owner. When I tried to pass something, I returned in Chinese as "return (still there)" and I was numb as I understood it as it was. If I do not know, I can communicate with kanji, so everyday was a real Chinese study.

Breakfast to eat in a cafeteria with a sense of living that is crowded with commoners.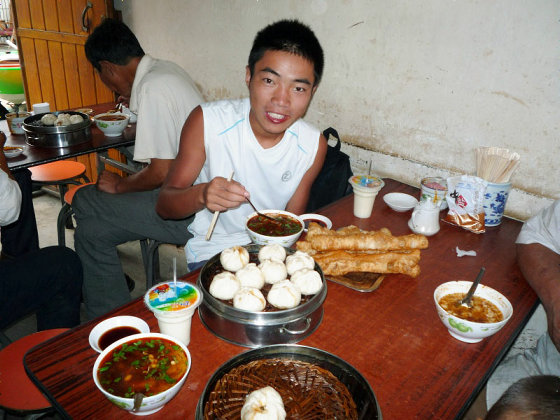 Beef noodle to eat together at the stalls.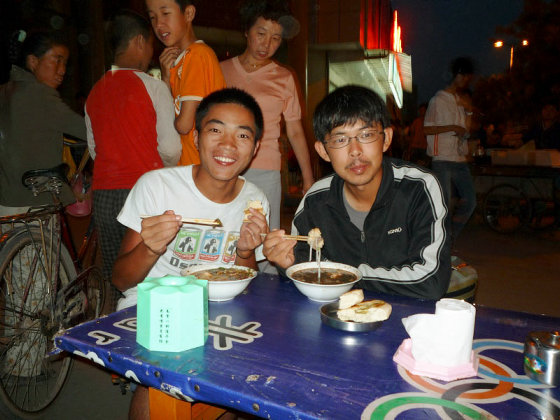 He was lightly dressed, he always had me wait.



In Central Asia I ran with Ukrainian ironman Victor. He has a house near Odessa in Ukraine. From there, to the city of Murmansk, the northernmost city of Russia via the Baltic States. From there crossing Russia, to Magadan to the east from Vladivostok, and when I met, I was on my way back to Ukraine. For the sake of simplicity, we are returning to and from the vast Russia to the east and west in nine months. Communication is Russian and English, but he knows only a handful of English words, and each one of Russian words himself, so we buried the interval between them with a Russian dictionary. "Tweet Citto (nothing)" "Ponyo (understood"?) "And his Russian tweet was fresh. I am seeing again later in Europe.

I am driving in Kazakhstan.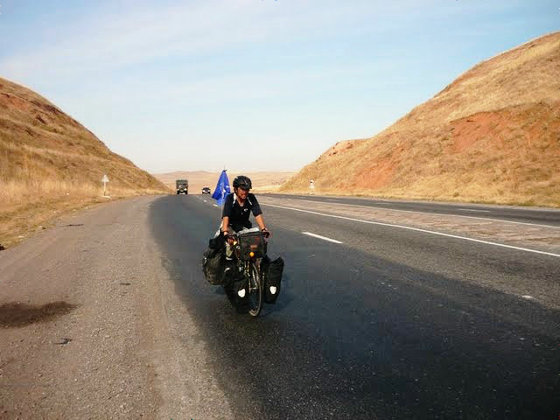 I stayed at a private house in Uzbekistan.



It was a 44-year-old Ukrainian, a 26-year old Japanese henteco pair.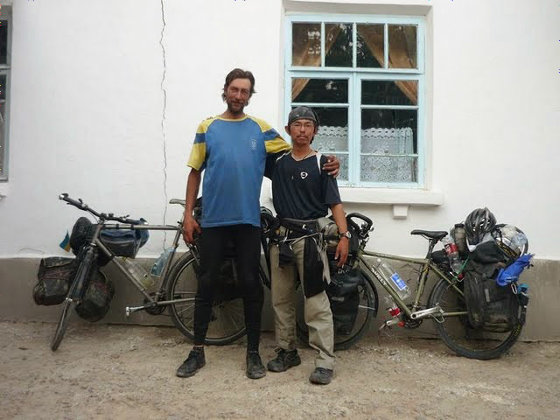 From Hungary 's capital Budapest to Istanbul in Turkey I ran with the same aged earth. He ran from Cape Town in South Africa to Cairo in Egypt before Europe and deepened his thoughts on Africa in his story. Following him he made the pedal SPD. Stretch after running is still continuing. And I learned how to take care of important bicycles. He taught me the torque, the number of revolutions, how to use the gear, the journey changed fundamentally. Until then I had crossed Eurasia by going round Australia with a sense of rubbing Mamari Chary.

Two bicycles are taking a break in Serbia.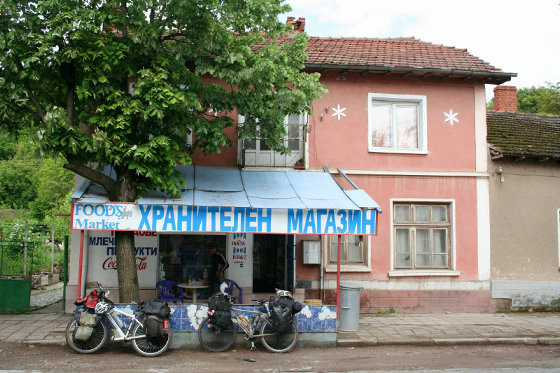 The land running dart on a short cut.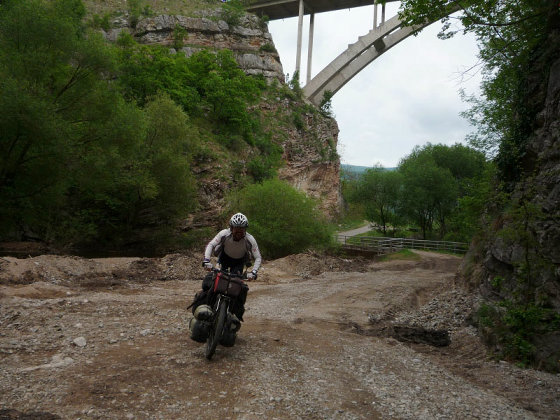 I entered Turkey.



In Australia I became friends with French couple Eaves and Olivia. When I told that I am traveling around the world, he told me "When you come to Europe, please drop in to the house", so indeed I became indebted to you in France. Three people watching the video at that time at their house and said that they are coming to France.

Eaves and Olivia we met in Australia.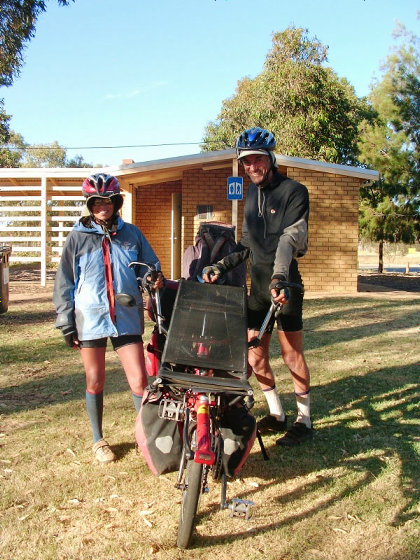 When I reunited in France I was preparing to say that I would travel in Scandinavia in winter. There is a shovel that digs for snow.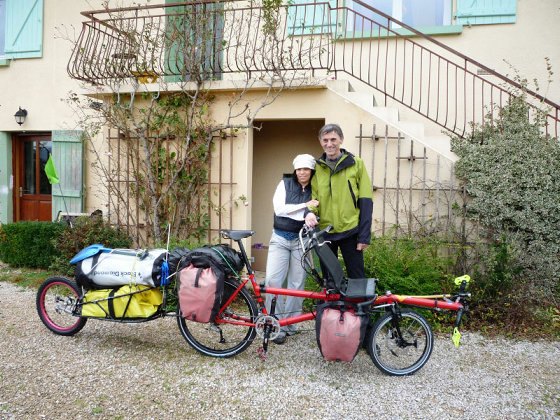 West Africa and Central AfricaPedaling around the WORLDThe responsibility of the. It may have been impossible to run with Nigeria, Cameroon, the Republic of Congo and the difficult section only if one person. In the Republic of Congo, we also have nursing malaria and typhoid fever. The Internet using mobile phones was taught by responsibility. Because he was a computer-oriented person on a bicycle, I was studying something just by staying with him.

In Nigeria where travel information was small.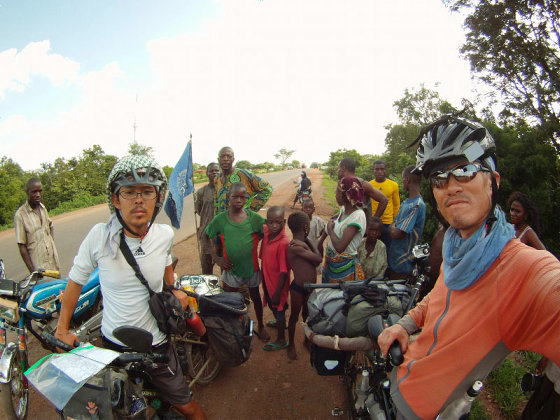 A muddy in Cameroon that is covered with mud.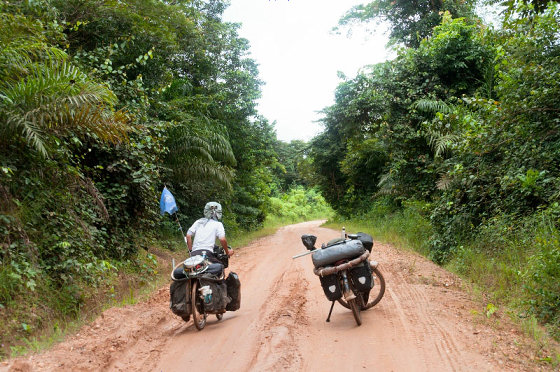 Republic of Congo which was always covered with dust in the dirt run.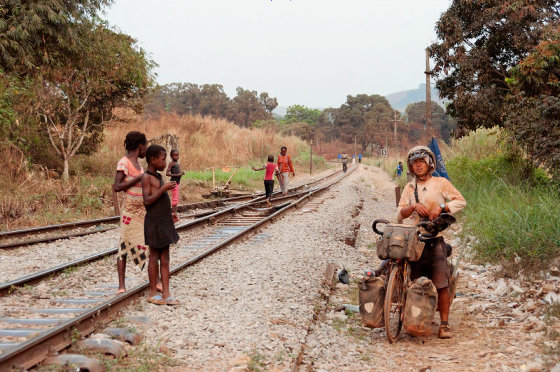 In Malawi I ran with Romanian cyclist Connie. This Connie is a circle around the worldYuusu IshidaI have an acquaintance. "I was running with Yusuke in West Africa", so in Yuusu Ishida's book "Yuusuke also hung on malaria, a Japanese charidater that accompanied another place also goes to malaria" When I talked, I was laughing, "I knew both because I was together." "Yusuke was talking with the Chinese, I will not believe it even if I talk to my friends such a thing," I said.

Connie:
How much have you ever issued the maximum speed?

Chariderman:
About 50 km - 60 km or so

Connie:
It's the fastest speed

Chariderman:
You are not wrong, then Cony?

Connie:
88 km

Chariderman:
You can fly

Connie:
Once in a while I ran from India to Thailand

Chariderman:
Myanmar is impossible? What's wrong? "

Connie:
That made me get a visa. Perhaps I am running my bicycle for the first time in Myanmar

Besides "Ladakh of India is wonderful", "I do not like a very touristic place," and Connie was excited with Charrider Talk. If the other party is a charida, even if it is in English, it is strange that it will come into your ears.

Connie with a child in Malawi.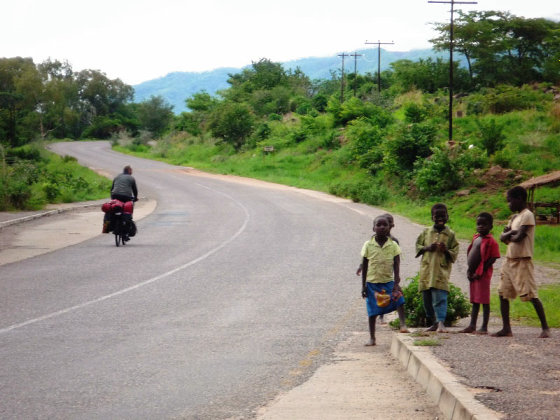 Connie getting a banana.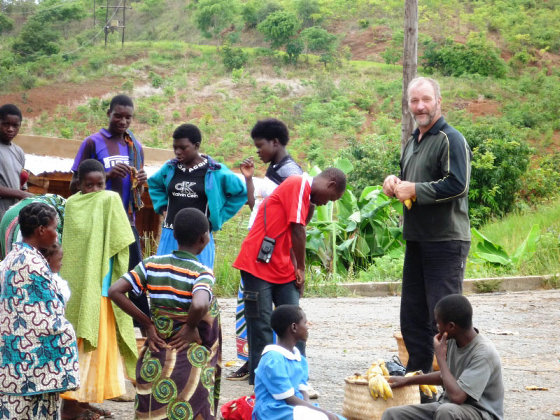 Connie and a bicycle while taking a break.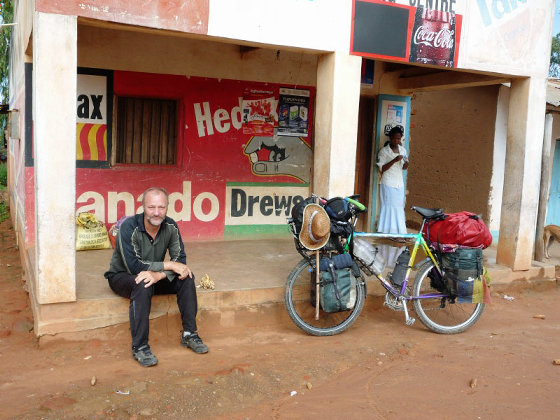 In Malawi I also met British Charidar Peter. Peter and Jin are running together Central Africa and the Democratic Republic of the Congo. I was surprised that I could meet Jin's partner by chance, but Peter was acquainted with Romanian Charney's Connie. Peter says, "When you talked about Connie," Oh, he was here, I wanted to see you ~ ". I thought "I met you somewhere in Africa" ​​and asked Peter, "Where did you meet?" An answer that exceeds the expectation of "in India several years ago". Connie and Ishida Yuukei and the good world is wide, but Charrid is connected somewhere.

British Charter's Peter.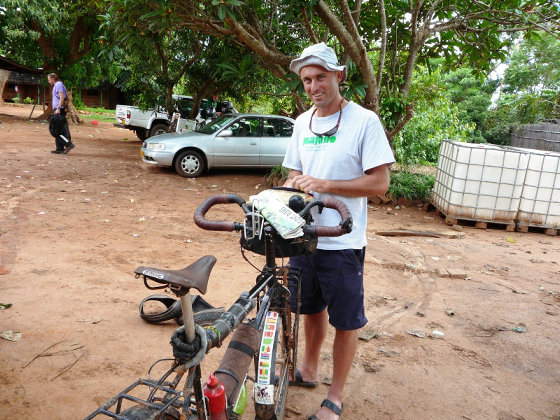 There is no pair-runRinrinweb.com/Norin, the same from FukuokaA journey of the heartIt is connected with Mr. 's heart. And yet I am not acquainted with it,Traveling round the world around the worldI am in contact with Mr. Oguchi. People who made the choice of "circling the world by bicycle" at the same time. Although I am a person with both habits and two habits including myself, even if I meet again somewhere, it will be exciting with charrider talk. By the way, Charlie Bob (Japanese) I met in Australia and Mumachalida 's Fumi are important friends. Would not it be a charidar friend I met when I survived the cycle around the bicycle? I wish I could be connected to them all the time.

PS also visited Victoria Falls from Zambia side. (You can also visit from Zimbabwe), it rained and there was also a splashing splash, the clothes became drenched. A lot of water fell along with the roaring sound.

Victoria Falls.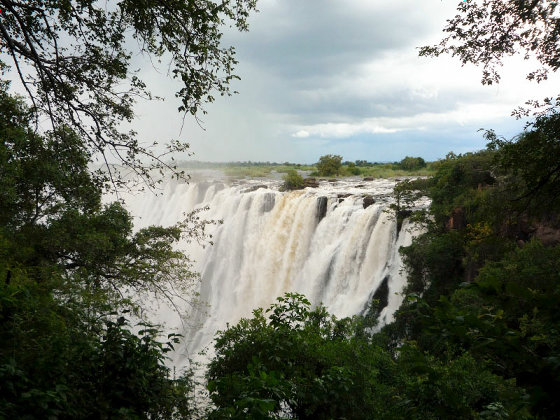 A large amount of water curtain.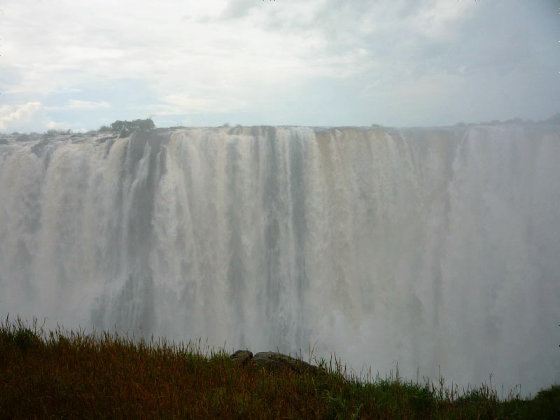 A memorial photo for a while.



When you leave Livingstone, you enter Botswana.

(Sentence / photo: Takuya S. Narou Charriderman
Cycling around the world for a bicyclehttp://shuutak.com)