Wi-Fi router "MZK-KR150N" designed to be embedded in wall outlet and use wireless LAN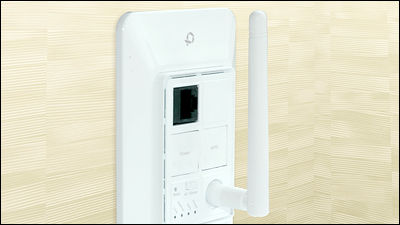 The room can be refreshed by embedding it in a household outlet, the wired LAN port is also equipped, it is possible to install in the placement hole of the switch box for one set according to the JIS standard Wi- Fi router "MZK-KR 150 N"Will be released on April 6 from Planex Communications. It has become an unlikely type of router and it is said that patent pending (Japanese Patent Application No. 2012-008912) is in progress.

Wi-Fi router | MZK-KR150N | PLANEX
http://www.planex.co.jp/products/mzk-kr150n/

Functionally, it is possible to automatically adjust the power consumption according to the connection condition of the wireless LAN and the wired LAN and the communication situation, and the antenna part is a movable 3 dBi hyper antenna, WPS (easy wireless setting function) It also supports multiple SSID and speed corresponds to IEEE 802.11n, so it can handle up to 150 Mbps (theoretical) throughput, IPv6 bridge function · Dynamic DNS service · PPPoE multi session etc I will.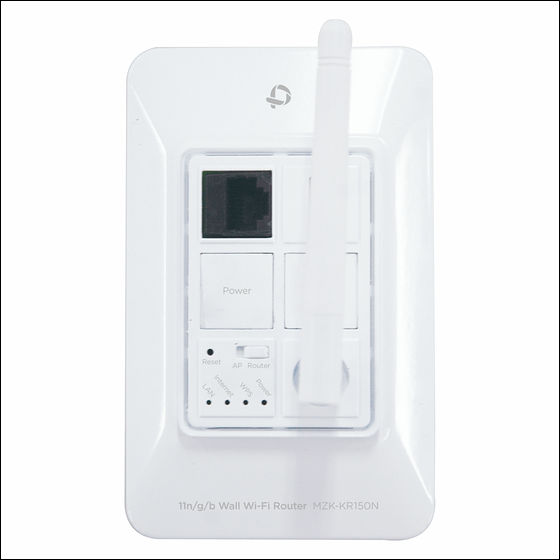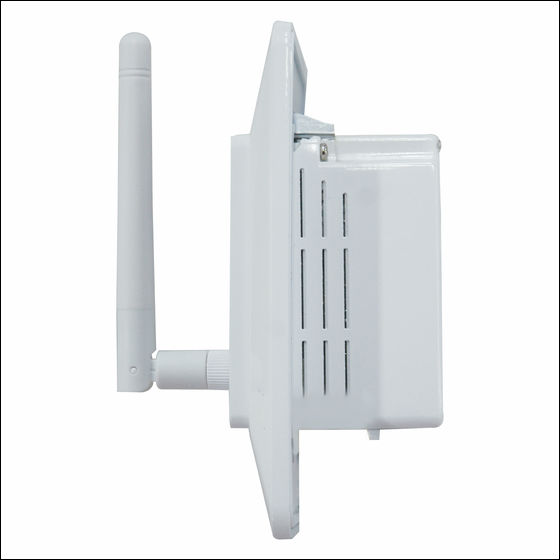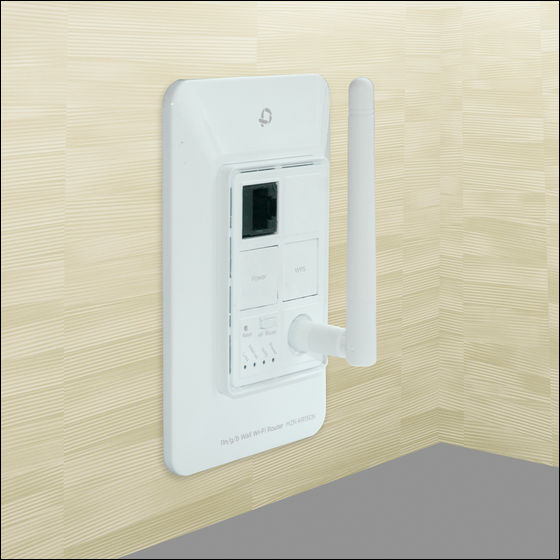 Hardware specifications are as follows.

Power consumption: Up to about 2 W
Power supply: AC 100 - 240 V, 50/60 Hz, 2 pin
External dimensions: Body: approx. 74 (W) x 120 (H) x 49 (D) mm
Antenna: Approximately Φ 10 × 136 (H) mm
Embedded part size: about 52 (W) × 80 (H) × 42 (D) mm
Weight: Approximately 140 g (including antenna)



Prices are open price,In planex direct, tax included 9800 yenIt has become.