"Ufa table" which became the origin of ufotable company name is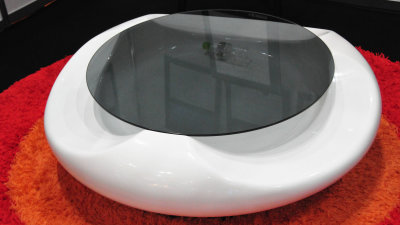 "Sky boundaryAnimation Production Company ufotable handling the theatrical version of the seven copies of the movie, or handling the animation event "Machi ★ Assobi" being held in Tokushima. At the Tokyo International Anime Fair 2012, during the exhibition of original paintings of our original film "Cherry Temperature", exhibits of the furniture "Eupho Table" which originated from that company name are also being exhibited.

Creator's office ufotable
http://www.ufotable.com/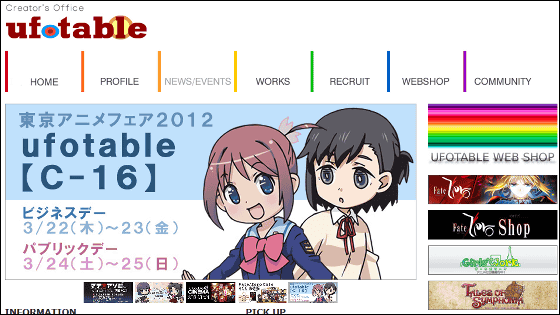 Tokyo Anime Fair 2012 _ uotable _ C 16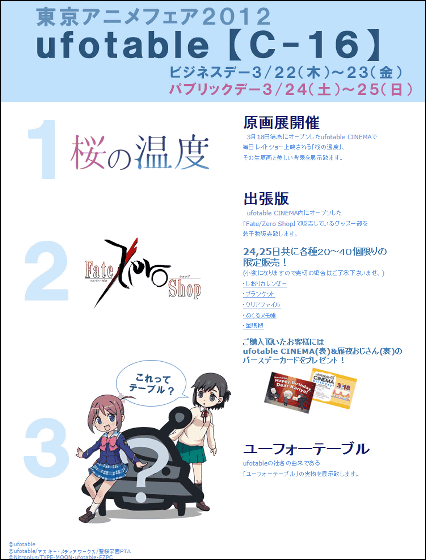 Ufotable booth showing modality like original exhibition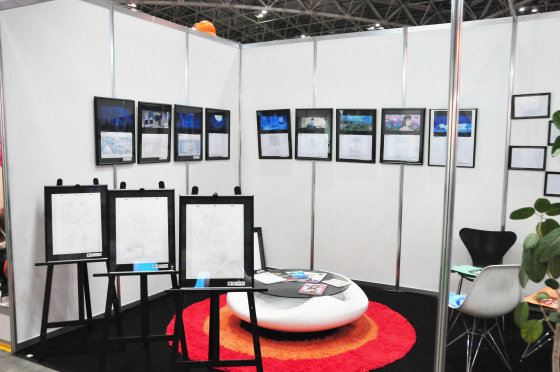 In the middle it is placed casually, it is the "euphor table" that originated the name of the company.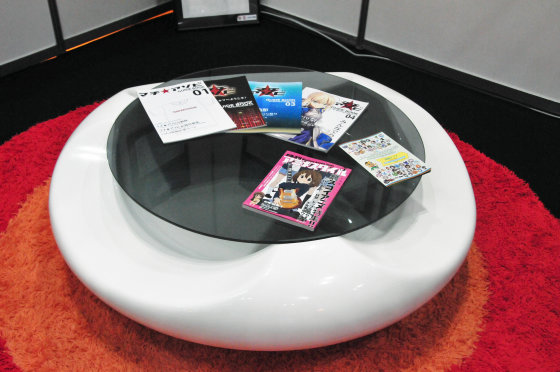 Kondo producer who likes this table seems to have taken over from a person personally owned in Scandinavia. I brought it from my house this time for the exhibition this time.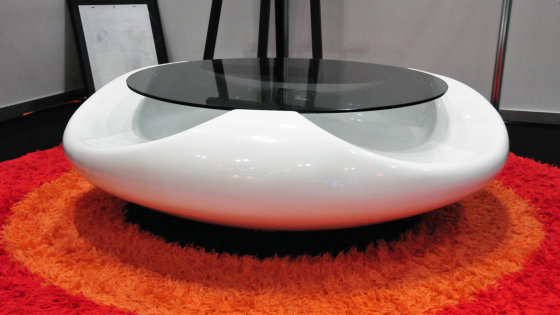 It is the original picture of the short animated movie "Cherry Temperature" that ufotable has decorated around it, from the planning to production, publicity and distribution.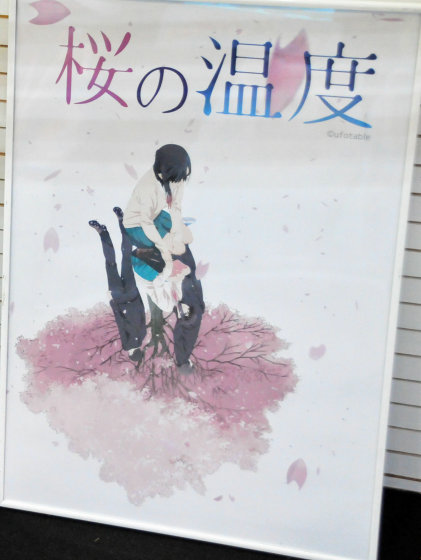 The directorEmpty boundary Chapter 5"GyoDirector Takayuki Hirao. "Gyo" was released on February 15 as DVD and BD as the first animation collection, but this "Cherry Temperature" is a work which can only be seen with ufotable CINEMA.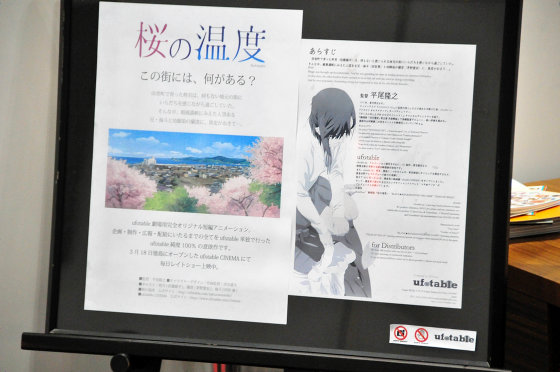 Ufotable,At the cafe in Koenji and Tokushima, we are also exhibiting raw original drawingsIn the same way it is an opportunity to see the original in front of you. In addition, in the article, we have taken permission and photographed, but shooting and sorry are prohibited.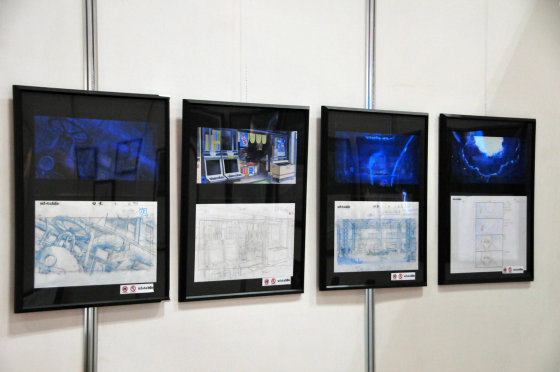 Please burn your eyes on site.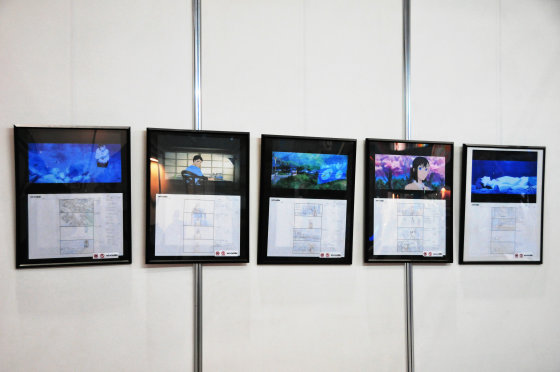 If the person who watched the movie is left in the impression, the original picture of the scene in which the heroine 's ___ 0 appears as "ha!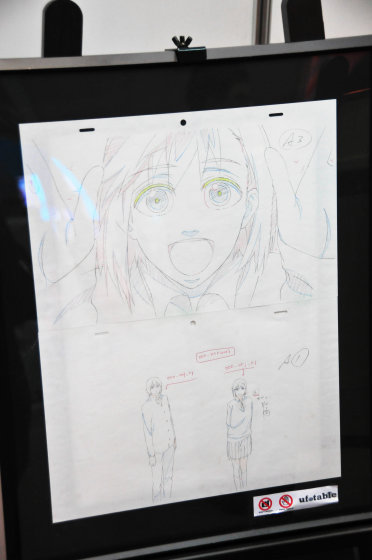 In addition to exhibitions,Fate / Zero shop in TokushimaIt is said that sales of goods which are placed only in a small amount are also done. Goods purchasers will receive a birthday card of Unza Yadatsu dealt to ceremonial viewers on ufotable CINEMA open day.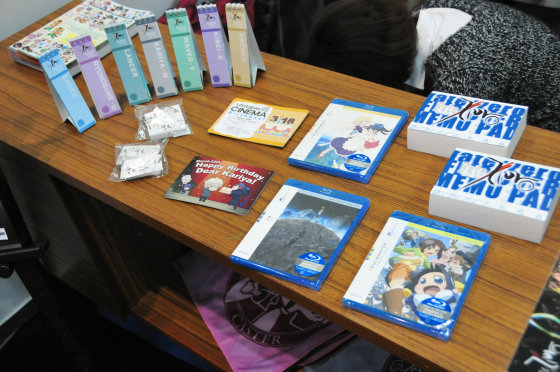 Animation event "May 3 - 5th"Machi ★ Asobi 8"Will be held, but personal sponsors will be recruited from this time.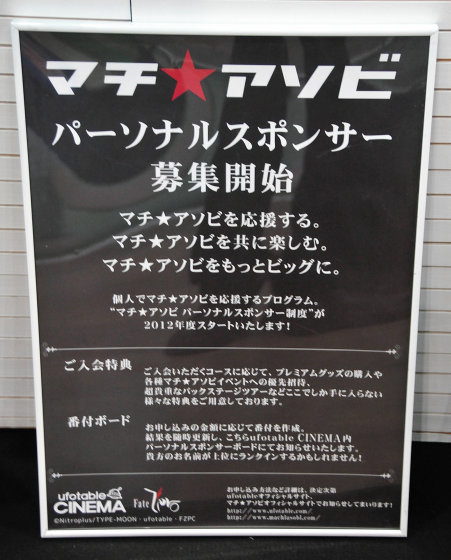 Additional notes:
In the first place, Kondo producer explains at the official website diary about why the name of this table was used for the studio name. The furniture table says that there are many "UFO table" notation.

Creator's office ufotable(Diary on March 23, 2011)