There are key stations that are unusual in the media related booths of Tokyo International Anime Fair 2012 and do not exhibit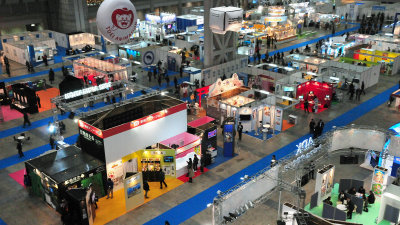 Anime content ExpoIt became a form like division holding with and, the future will be occupiedTokyo International Anime Fair 2012. In opposition to the Tokyo Metropolitan Youth Sound Development Ordinance Revision bill,Comics 10 society made by Kadokawa Shoten etc, who declined to participate in TAFHowever, I went around the booth at the animation fair venue to see what happened to the TV station which made animation using these contents and is broadcasting.

Tokyo International Anime Fair 2012
http://www.tokyoanime.jp/ja/

The number of visitors has been announced in the preliminary reportAs such, the number of visitors on the 22nd was 94.85% compared to the previous time. Since it is Business Day, you can see the business negotiations here and there, but it seems that the number of people is decreasing to more than the number of presentations. By the way, there are in the vicinity from Dei Lights, Clay, Production Lead, DEL, Production · Ice, Tokyo Metropolitan Intellectual Property Center, NHK Enterprise booth from the left.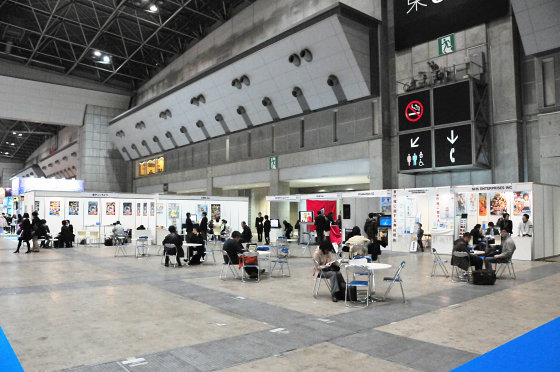 This is Japan binary Leonar 3 Do International, Yotsui Television Broadcast / YTE, TBS TV, Ai Toon, Doug Music, Character · Data Bank, TIFFCOM 2012. It is TV Asahi that only the wall is visible on the right side.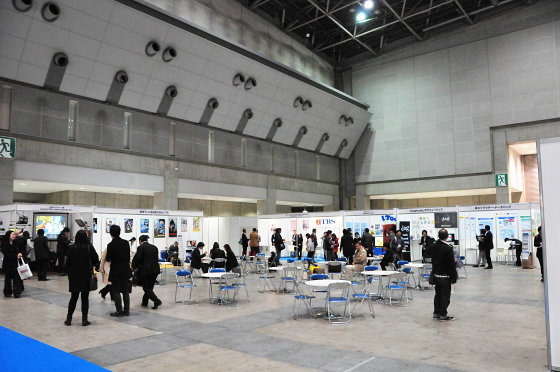 In the year, NHK is doing PR for the work being broadcast and the work to be broadcast in the composite booth with "NHK, NHK enterprises, general vision", but this year NHK Enterprise will exhibit one booth.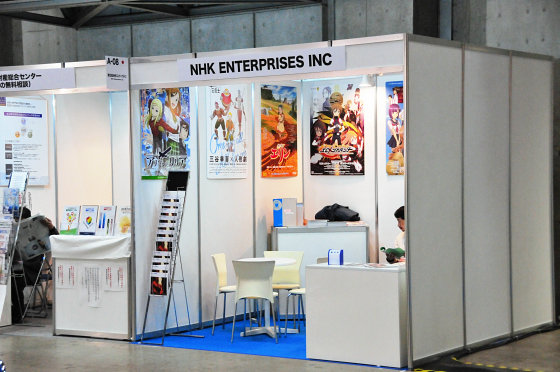 Yoshinobu Television (ytv) which puts much emphasis on animation. It is a booth specialized for negotiations.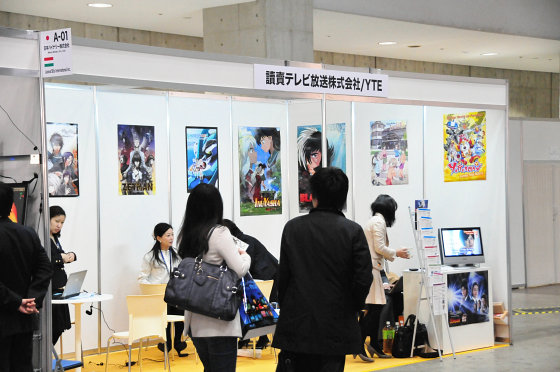 TBS with popular content such as "K-ON!", Although posters are attached, only establish booth for negotiation.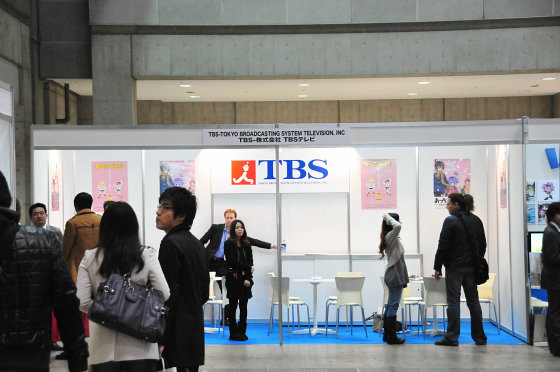 The situation was the same for TV Asahi.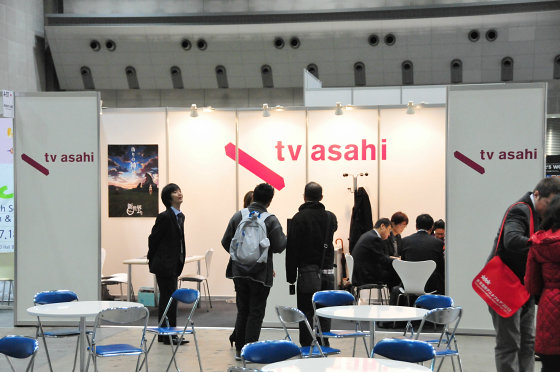 This is Shogakukan Shueisha Productions. Although it is a company dealing with many popular works, the booth is blue in color only, there is reception only in the table, middle is the negotiation booth.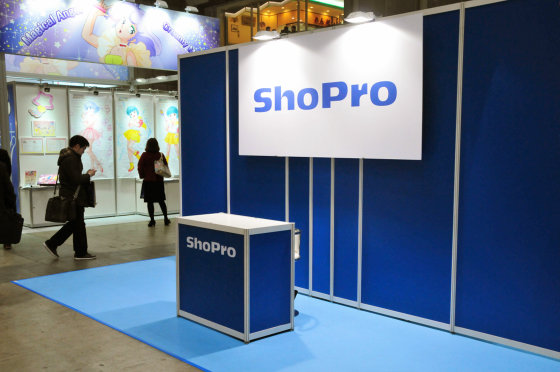 Although it is convinced that "Because there are no exhibits there is a change to a negotiating booth", the point is that booths in the above picture are all booths of business day only, they are removed to public day and "Anime Kids Park" Where it is going to be. In this picture, Shogakukan Shueisha Production is reflected on the left side, and there is "Animation NicoNico Studio" of the Japan Video Association on the right side, this is that around this one will change for family use.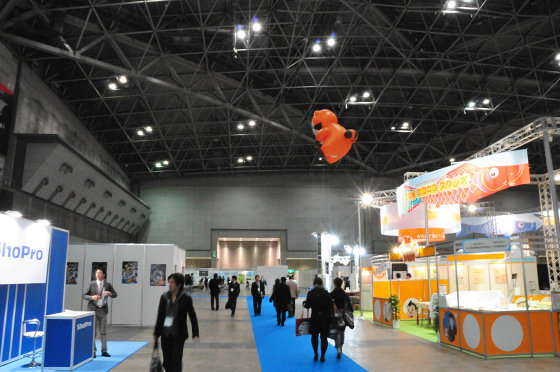 "Anime Nikoniko Studio" is a booth where you can paint on the opening of public day only.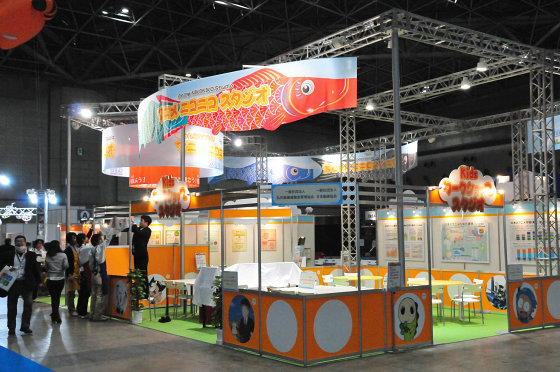 Of course, there are broadcasting stations that also have booths on public days. It is Nippon Television Network & Studio Ghibli that is making a pretty big booth.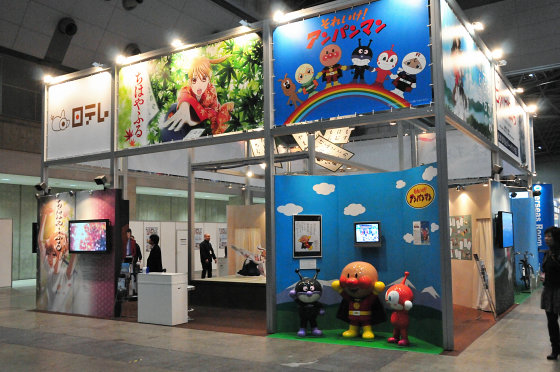 An illustration of Anpanman who handwritten Takashi Yanase 's autograph is decorated. This is drawn by saying "I want to deliver energy and courage to the children in the affected areas of the Great East Japan Earthquake."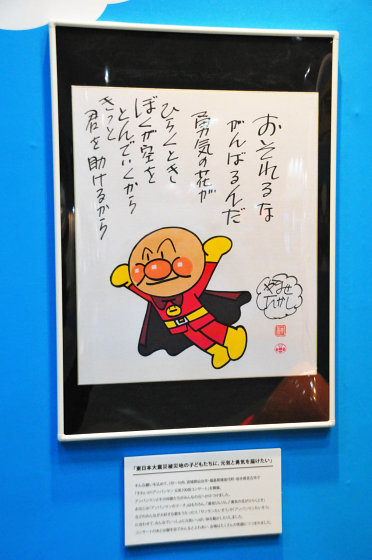 In this summer, director Mamoru Hosoda's new movie "Wolf and children's rain and snowIt is scheduled to be released and a trailer video was flowing.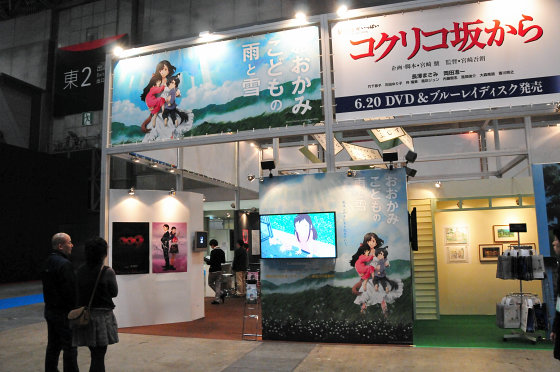 Movie "Okami Children's Rain and Snow" Announcement 1 - YouTube


Although there is no new work of Ghibli, a bicycle that appeared in "Kokurikozaka" has been exhibited.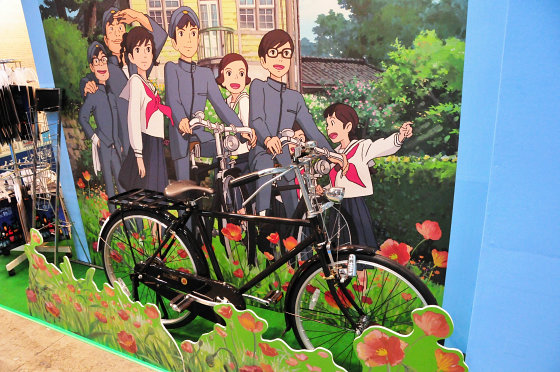 Here is a report by Michelle Oslo "The story of the night's guts". Published at Shinjuku Baltic 9 and others from June 30.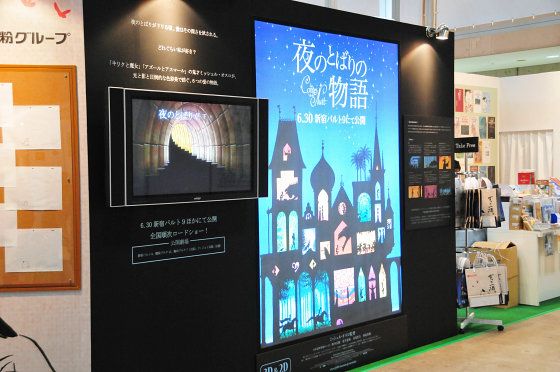 Movie 'The Story of Night' Trailer Mitaka no Mori Ghibli Art Library Library - YouTube


While Tokyo's local station, TOKYO MX also exhibited a larger booth.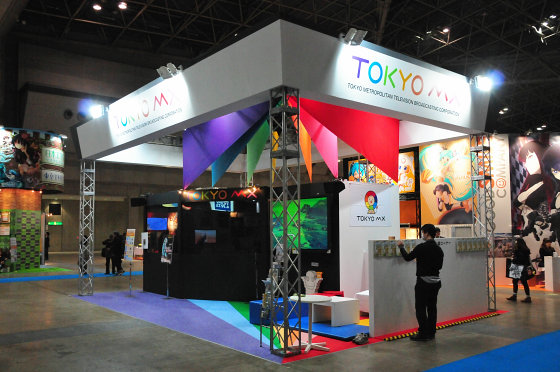 Mascot characterDreamThere was a stuffed toy on it.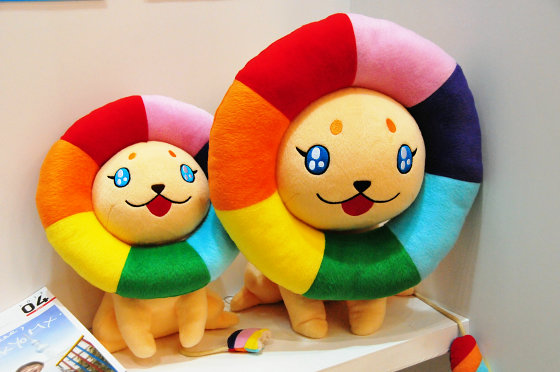 The design seems to be from Mr. Takashi Murakami.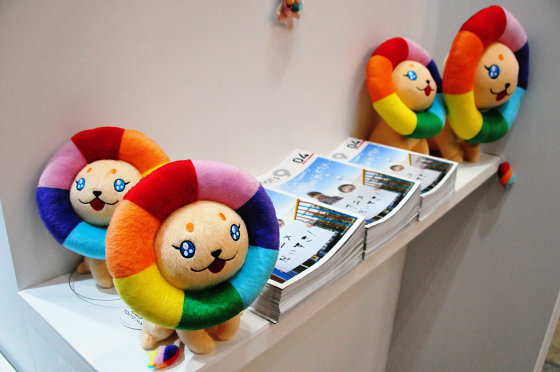 Clear file and "Rice cakeGoods of also.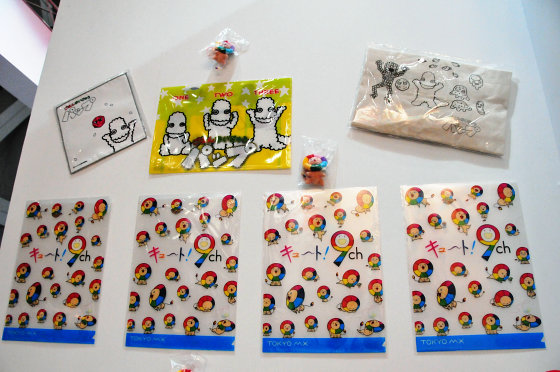 This is the TV TOKYO Booth. On the inner side of a dome-like shape, explanation of animation broadcasted on TV Tokyo is displayed.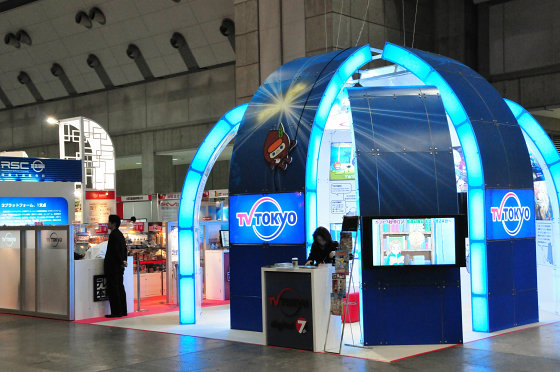 It was this booth that floating the earth type balloon.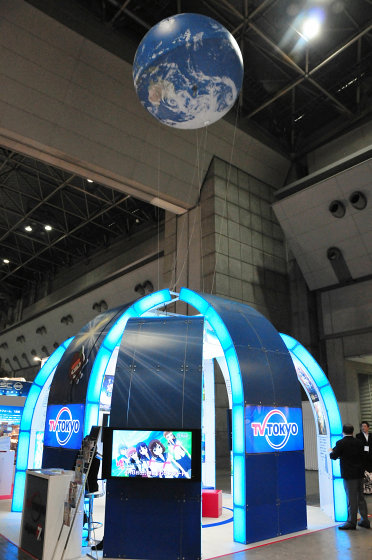 The BS 11 (Japan Broadcasting System) booth at the BS station which puts great emphasis on animation.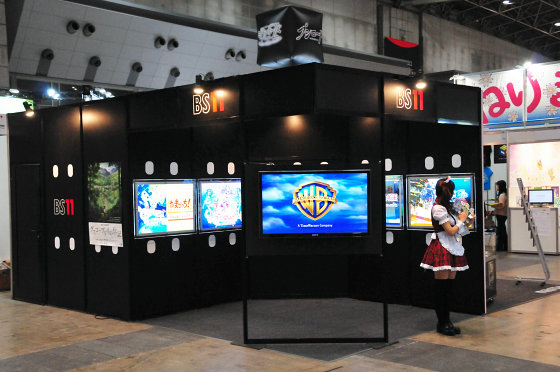 Garapon was prepared at Animax of animation specialty channel.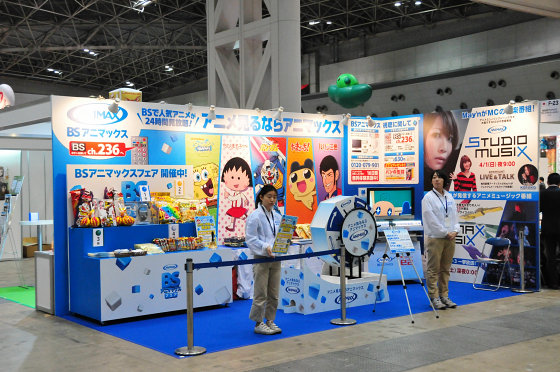 This is a radio station, Culture Broadcasting booth.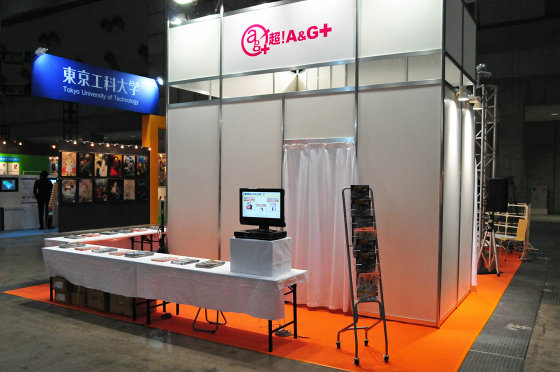 On the public day from the set behind this boothSuper! A & G + "Tokyo International Anime Fair 2012 Super! Station Special"On live video will be broadcast from noon to 16 o'clock.



Radio Osaka (OBC) also has a sales booth.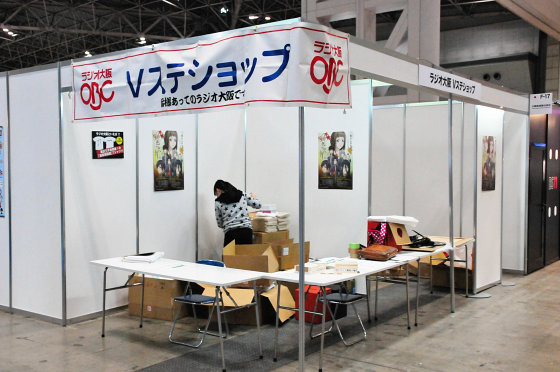 By the way, at the key station there was no booth of Fuji Television which is developing "noitamina". Although Neitamina felt easy to exhibit as there were many original works"2012 Noitamina Lineup Presentation" will be held on March 30So, it may be that there was nothing to put out here.