Every file can be played free of charge & codec unnecessary player "VLC"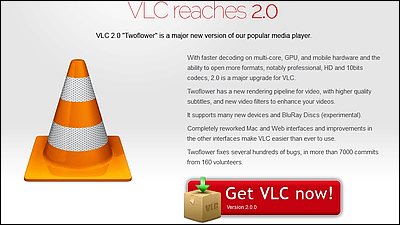 MPEG-2 / H.264 / DivX / MPEG-4 / WebM / MPEG-4 / MPEG-4 / MPEG-4 / MPEG- Various movie files such as WMV can be played, DVD, CD, VCD, Blu-Ray can also be played back, streaming of web cameras can be played back, multi-core compatibility and playback of HD and 10 bits movies by GPU playback support are possible , It is completely free of charge, there is no kind of spyware or advertisement at all, and there is no mechanism like tracking users at all, it is open source, cross platform multimedia player "VLC"is. All menus are Japaneseized so you can use with confidence.

Since 1996, the cotton, development and improvement have continued, and finally the major version upgrade of the version "2.0" as the codename "Twoflower" finally, the thing which the powerful function was a bunch of tanzaku even now even has been strengthened further (The feature enhancement list of 2.0 is listed at the bottom of this page all together).

The download link of each main OS version is as follows.

· Windows
http://www.videolan.org/vlc/download-windows.html

· Mac OS X
http://www.videolan.org/vlc/download-macosx.html

· IOS
http://www.videolan.org/vlc/download-ios.html

· Android
http://www.videolan.org/vlc/download-android.html

◆ Download and Installation
Even if you do not install it, you can just start unpacking the ZIP file, but here we install it using Windows 7 installer.

Please visit the above page and click "Installer package"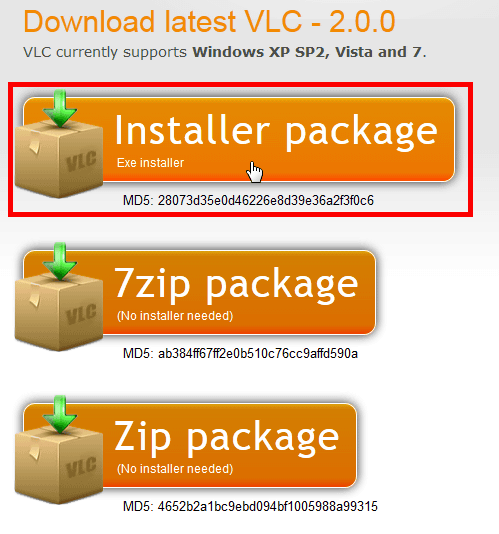 Click on the downloaded installer to start up




Click "OK"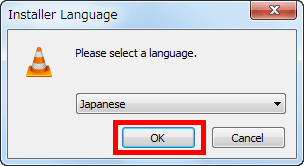 Click "Next"



Click "Next"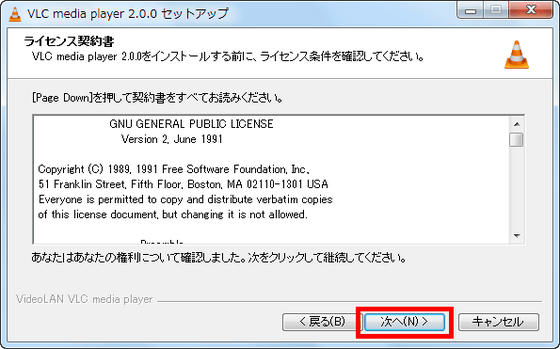 Click "Next"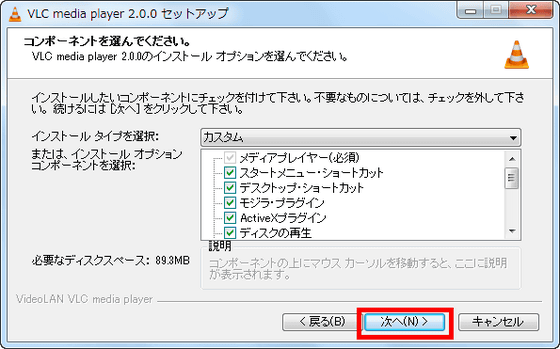 The association can be changed by scrolling to the bottom at this time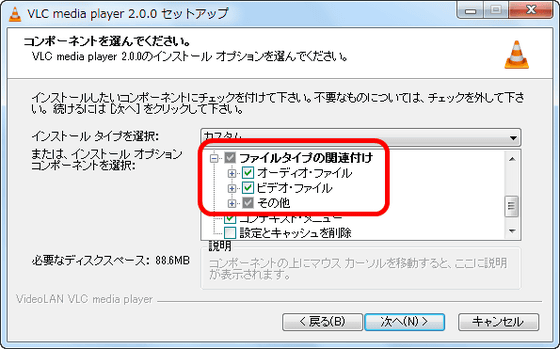 Click "Install"



Click "Done"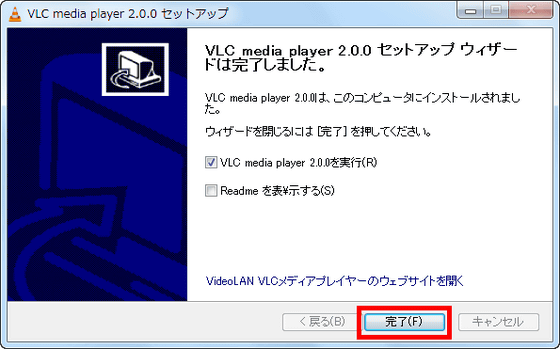 ◆ How to use

Since such a window will be displayed only at the first startup, click "Save and Continue"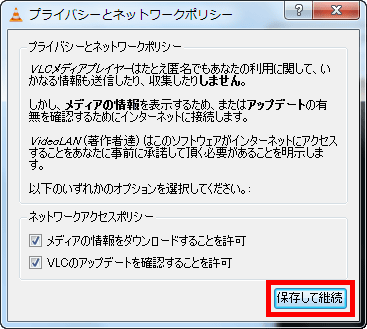 After that, it is ok if you drag and drop the file you want to play on this window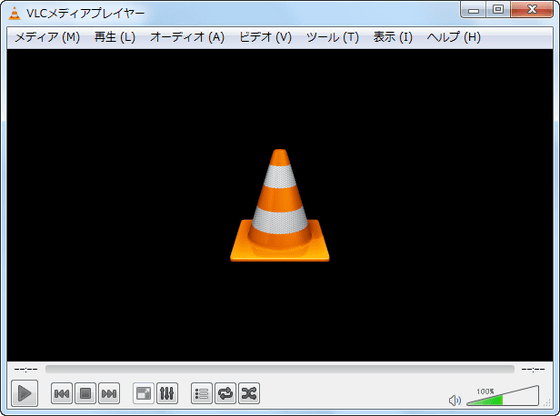 ◆ Strong playback function

The content of the "Media" menu looks something like this, especially "Open File (Advanced Settings)" is quite powerful



By specifying the files you want to play from here, you can list and play them in order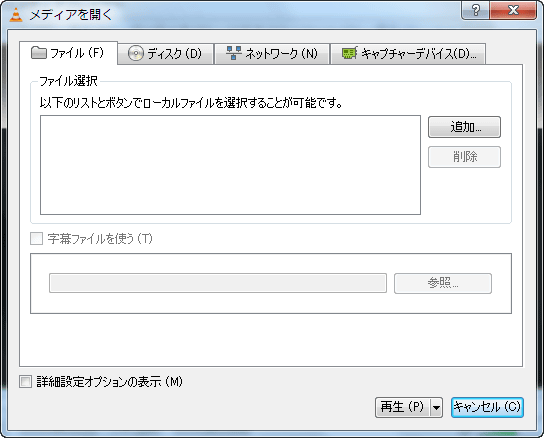 From 'Show advanced options', you can also cache and start time, as well as synchronized playback with external audio files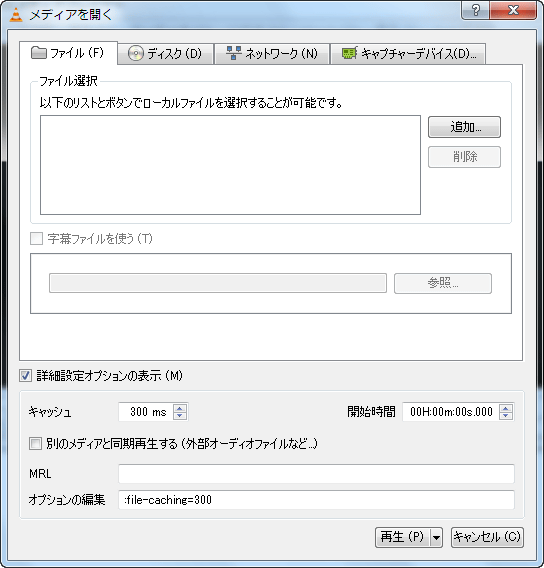 From "disk" you can play various discs including Blu-ray, specify titles, chapters, audio tracks and subtitles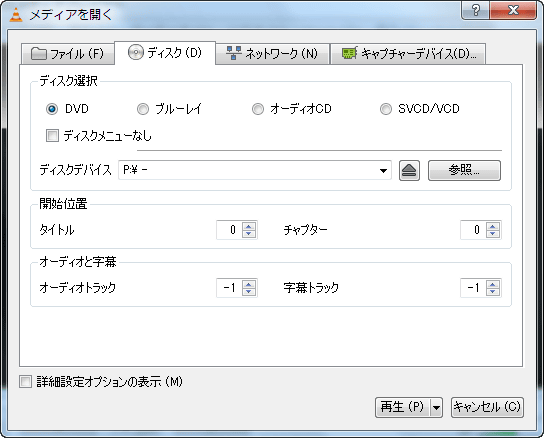 From "Network" you can play various streaming and YouTube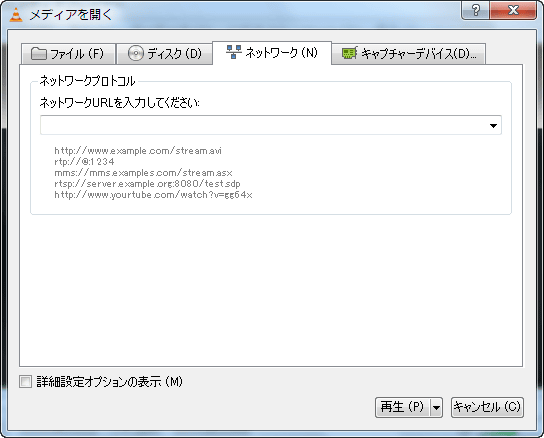 "Capture device" can capture the desktop, capture movies from the capture board, etc., and can also receive TV etc.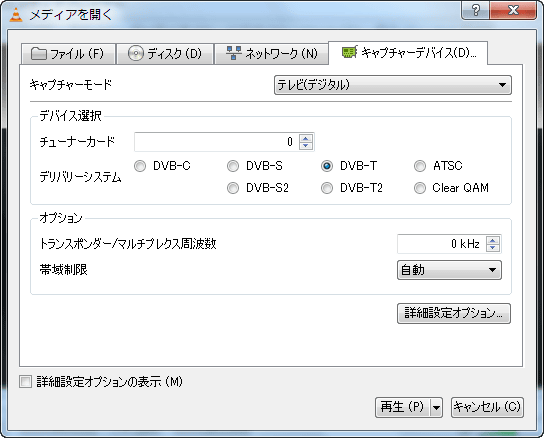 Bookmark function is handy for comparison. Select "Custom Bookmark" from "Play" and click "Manage".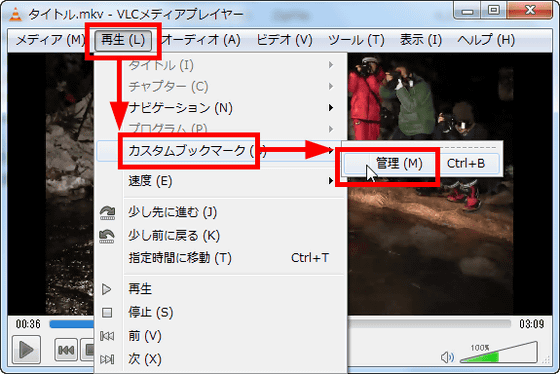 Click "Create" to bookmark the current open location of the movie and add it to "Custom Bookmark". If you bookmark only the favorite scenes of a long movie, you will be able to quickly fly to the place to be played quickly. Is it possible to put more and more of the scenes "Konohoshi!" Into bookmarks?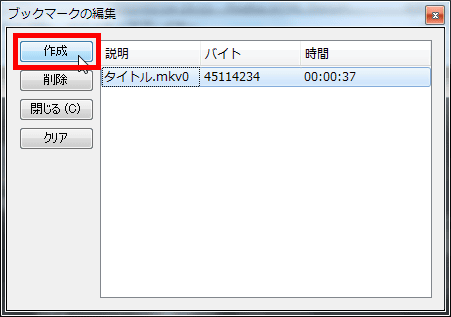 Changing the playback speed can be done by selecting "speed" from "playback", and it is also easy to understand visually with the rabbit icon and the turtle icon.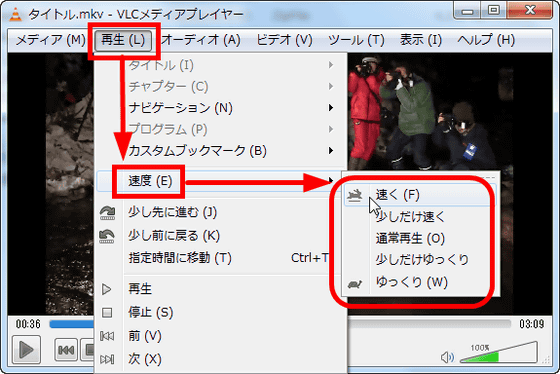 What is unique has been various visualizers that can be selected from "audio" to "visualization".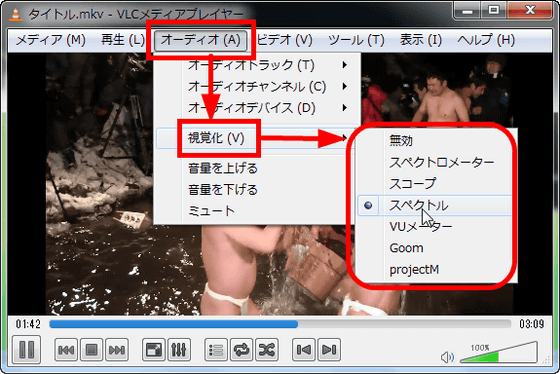 You can visualize sound like this.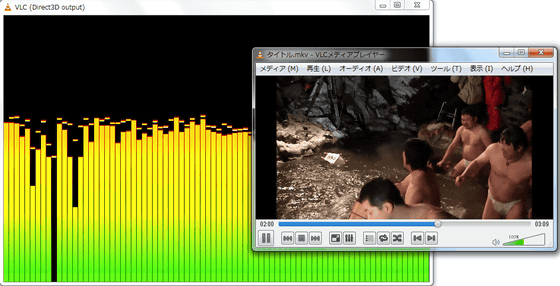 ◆ Image file of one scene of the movie you are watching

Simply pause at the scene you want to be in the image file during playback and select "take snapshot" from "video" OK, it will be saved automatically in PNG image format in the "My Pictures" folder.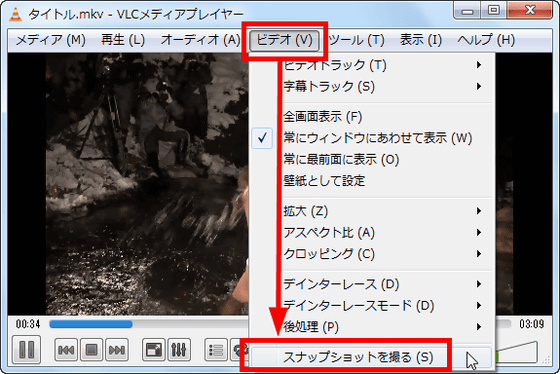 By selecting "Settings" from "Tools" and clicking "Browse" in the "Video Snapshot" area from "Video" it is possible to select the save destination of the image file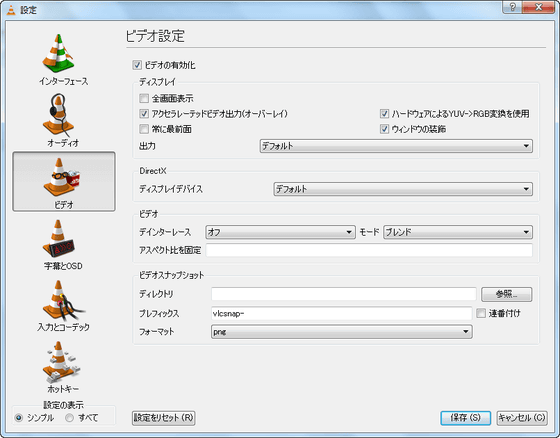 To change the format and name to be saved You can specify the file format, serial number, etc. by checking "All" and then selecting "Video".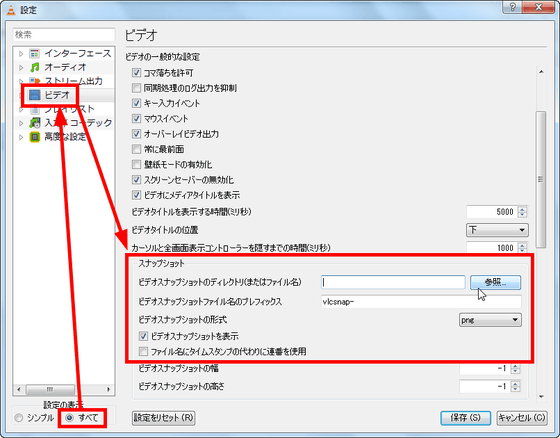 ◆ Play with higher image quality and higher sound quality

Click "Effects and Filters" from "Tools"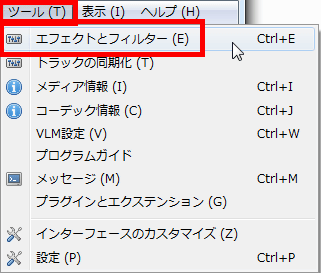 You can change to your favorite sound quality with graphic equalizer. This is where I chose "headphone" setting from "preset".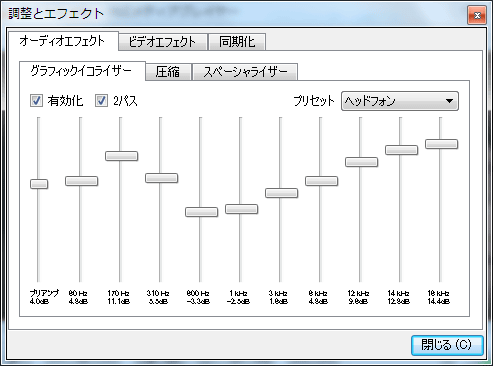 Compression of dynamic range is also possible, so movie-like effects are also possible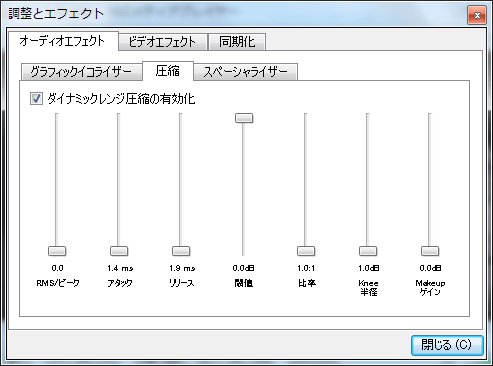 You can change to a more special sound quality by using the spacer riser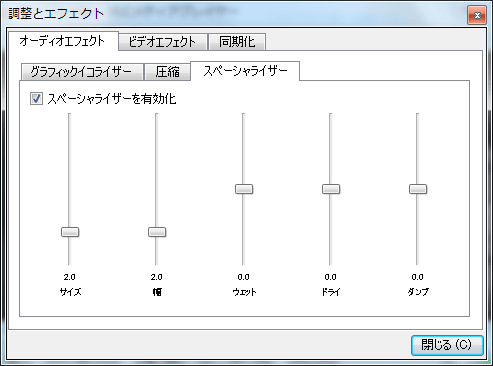 From the "Video Effects" tab, all kinds of image adjustments are possible, making the picture quality clearer, sharper and clearer. People who have plenty of CPU can improve the image quality if you fiddle around here.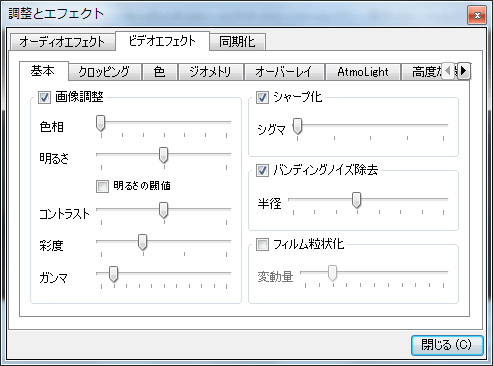 Correction of misalignment and subtitle misalignment

By clicking "Effects and Filters" from "Tools" and selecting the "Synchronization" tab, it is possible to shift the timing of audio tracks and subtitles.



◆ More detailed settings

By selecting "Customize interface" from "Tools", you can combine the buttons displayed on the toolbar as you like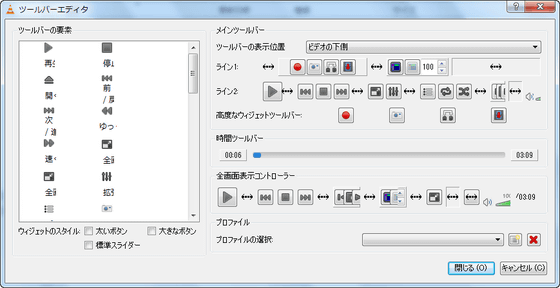 In addition, you can change various settings and association in this way by choosing "Settings" from "Tools"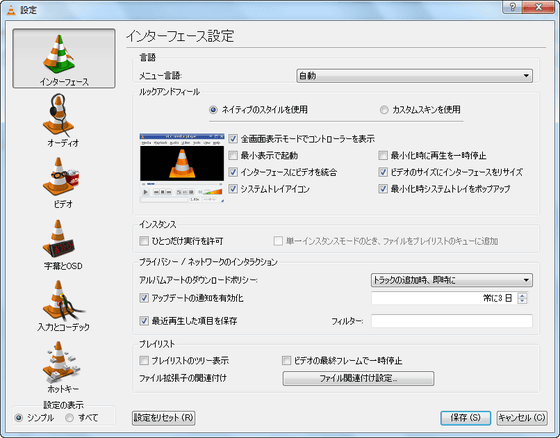 From "audio" it is possible to equalize the size of the sound among the files, and it is effective when playing multiple discrete files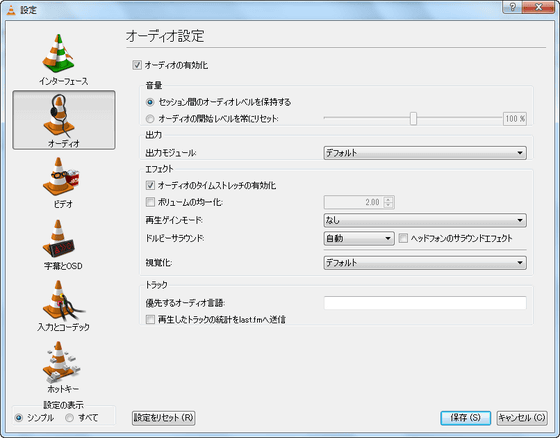 ◆ Turn GPU playback support on

By selecting "Settings" from "Tools" and selecting "Use GPU Acceleration" from "Input and Codec", you can use the power of the GPU at the time of movie playback to lower the CPU load and play back I will.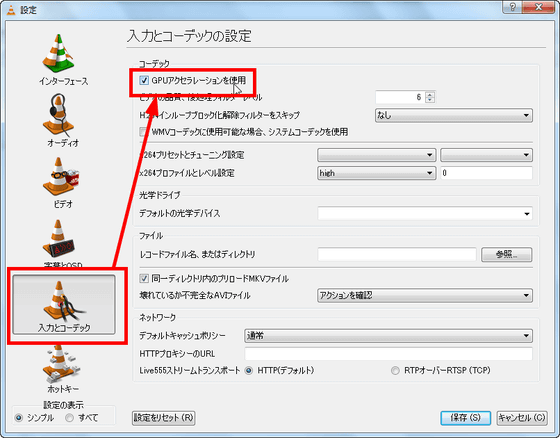 ◆ Convert an open file to a different format

Click "Convert / Save" from "Media"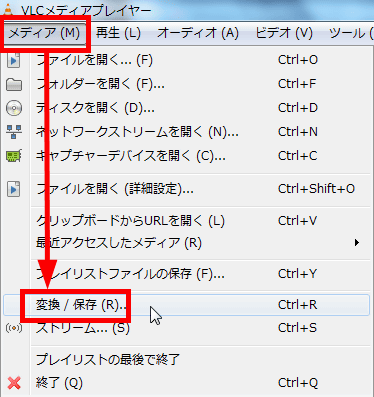 Click "Convert / Save"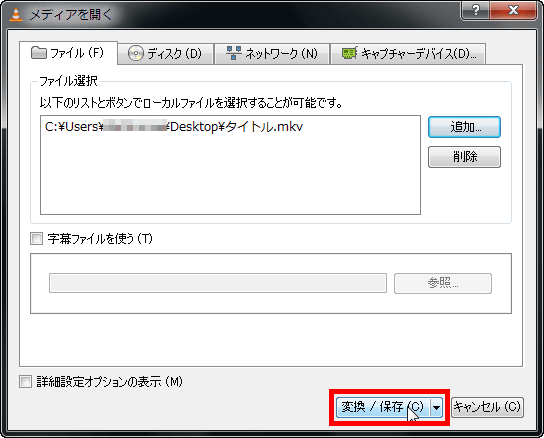 Click "Browse", enter the location and file name to save, select the format you want to convert from the profile, and click "Start" to start the conversion. It's pretty simple.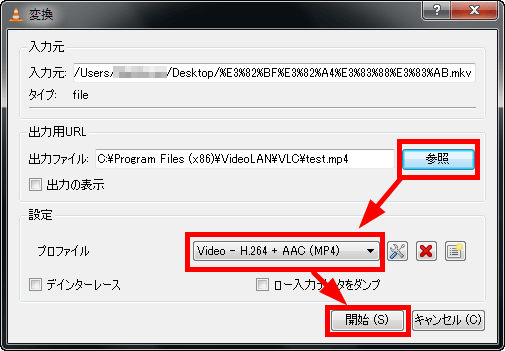 In addition, the following is a list of enhanced functions that became 2.0, it is the result of hitting hundreds of bugs by receiving more than 7000 commits by 160 volunteers.

◆ Movie
· It is possible to rewrite the core and module of the video output and blend the sub screen (sub playback screen, sub picture) on the screen being played using the GPU.
· Shader supports OpenGL in conversion of color space including 10 bits
· New movie output function for Windows 7, Android, iOS, OS / 2
· Various filters for new debangging, grain, denoising, anti-flickering
· New filter for deinterlacing, enclosing inverse telecine algorithm

◆ Audio
- Adopt new resampling for high quality audio playback
· Adopted new dynamic range compressor and karaoke filter
· Simplify core part of audio for faster processing
· New audio output function for iOS, Android, OS / 2

Supported format · File format
· Multi-threading decoding for H.264, MPEG-4 / Xvid, WebM playback
· Corresponds to 10 bits codec, also supports WMV images and other codecs
· Image replay support such as JPEG, PNG, XCF, BMP etc. is rewritten
· Made important changes to support Real format files such as RalVideo
· Supports CrystalHD card and Android OpenMAX as hardware decode function

◆ Corresponding input format and device
· Experimentally support playback of Blu-ray Disc
- Menu function (which is not activated at the time of writing of this article, but is scheduled to become available after it is activated soon)
- Encryption keys for DRM libraries for AACS and BD + are not yet included for legal reasons
· Supports SDI capture card and QTKit device
Supports new adaptive streaming protocols such as HLS and DASH

◆ Features for Mac users
· Completely new single window interface is adopted
Two colors of Lion gray and QTX black are adopted
- Extension support for Lion
· Supports all QTKit devices through QTCapture and QTSound module
· Continue to support X 10.5 and PPC users (Run 1080p and ProRes on Dual-G5!)

◆ Features for animated fans
· Significantly improved MKV demuxer
· Support for segment links and ordered chapter files
· MKV accurately supports FLAC, RV, Hi 10p
· Rewrote seek in queue file
· Improved ASS caption file support for various kinds

◆ For professional users
· Supports ProRes 422 and 4444, AVC / Intra
· Supports 10 bits of Jpeg-2000 and DNxHD / VC-3
Supports EBU caption (stl) and EIA-608
· Supports SDI and HD-SDI card by input to Linux
- Newly adopted Dirac / VC-2 encoder which is faster than before

◆ For developers
· Change the license of libVLC, libVLCcore and libcompat from GPL to LGPLv 2.1 +
· New libVLC example appeared: media player, photobooth, mediainfo clone
· JSON request for new web interface on VLC instance control is possible.
· Implement MPRIS 2 interface to control the media player part
· Improve integration and stability to all browsers by rewriting the web plugin of VLC

Honestly, in addition to being considerably strengthened, the behavior is overwhelmingly lightened, and there is only thing that finally became "2.0" in 16 years since 1996.

* The movies being played in the article are the following.
Naked men shower on the river frozen in the river and shout on the flames "Su Son Festival" local coverage - extremely cold edition ~ - GIGAZINE