High function headband that solves sweating problems with a little idea


Experience that a large amount of perspiration drips from the forehead and glows strongly when entering the eyes is common when playing sports. I hope it is in a state to put out a towel at any time and wipe sweat, but when it is not so, I can not wipe the sweat that has flowed from my forehead and it will be "Eye, eye eyes!" had. So in the end I thought that I wanted to manage an unpleasant sweat coming into my eyes "Halo I - tie version(1980 yen including tax) ". Domestically in the name of "Halo Headband I"Available from Amazon and others. It is said that it is made like a small technique which is like "hatchmaki" which is superior in water absorption, with irregularities attached to sweat which hangs down to the side of the forehead to flow to the side of the face It is a product. I decided to actually check the effect of comfort and sweat stopping.

The color purchased this time is 4 kinds in all.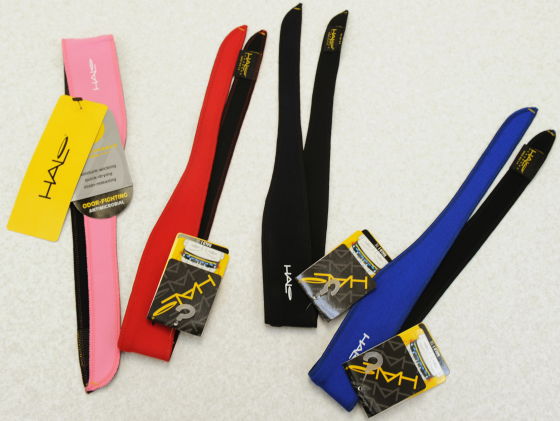 The tag says "It's hygroscopic, it dries quickly, it is hard to get dirty, it is hard to smell and suppresses the growth of bacteria."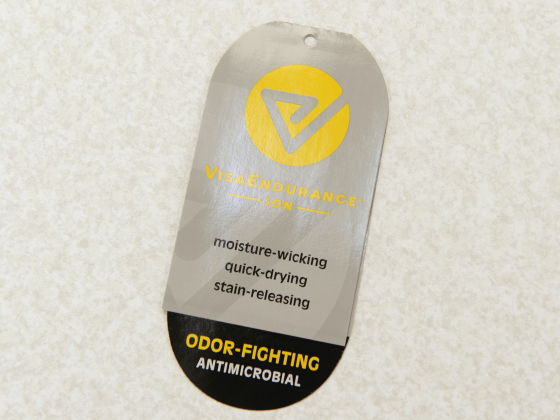 Looking side by side like this.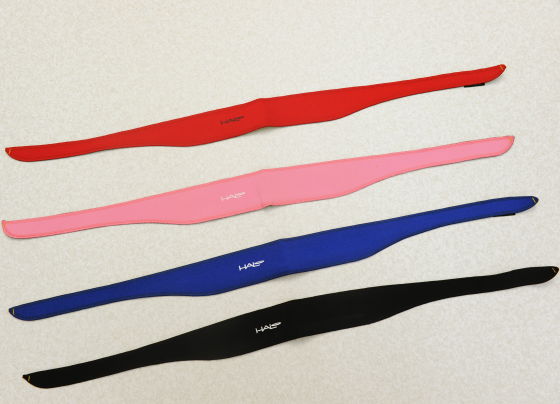 It is a soft fabric with a little thickness.



If you hold it with both hands and pull it up, it will stretch considerably.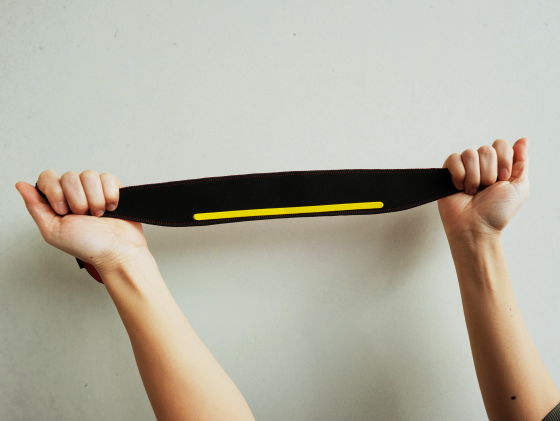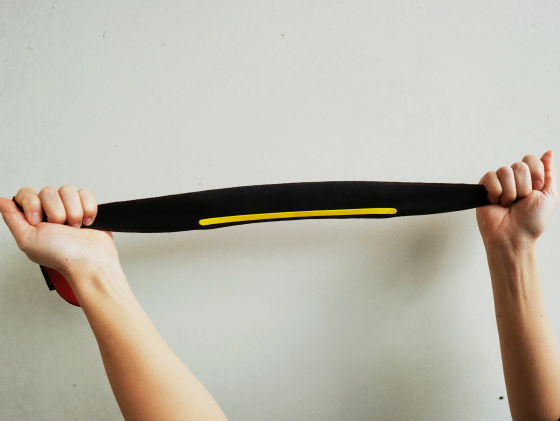 The length is about 75 cm, the width of the thickest part is about 5 cm.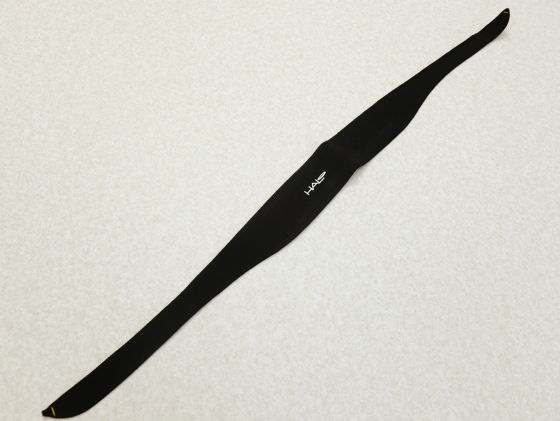 It is a logo. "HALO" means a circle of light that can be formed around the sunHaoriThing.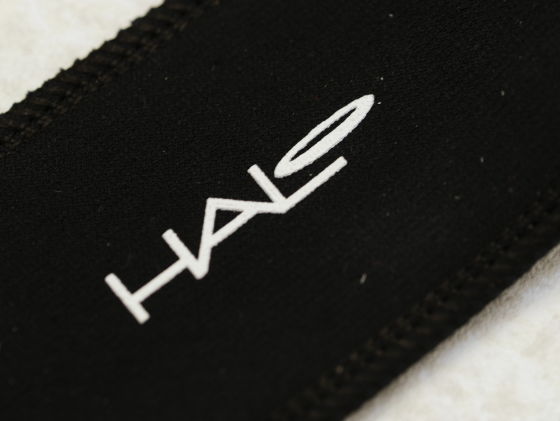 The back side looks like this. The yellow part visible in the middle part was added to stop sweat.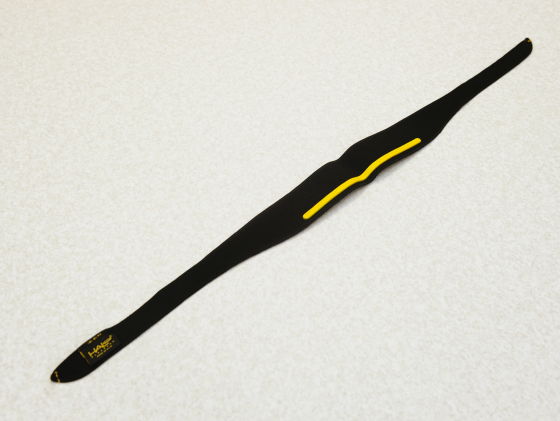 In addition to sucking sweat with cloth, it is a mechanism that stops drooping below the forehead with this yellow part.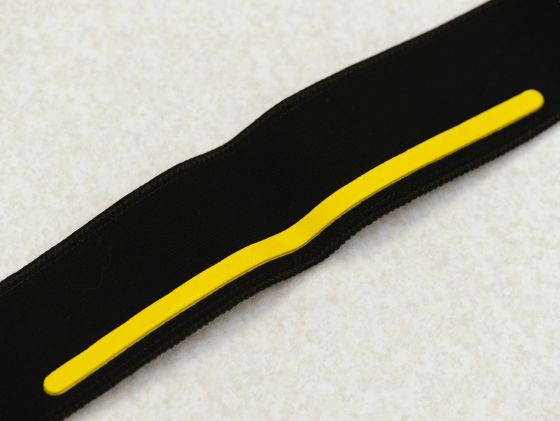 If you look carefully, you can see that it is made to be more exciting than the fabric of the main body.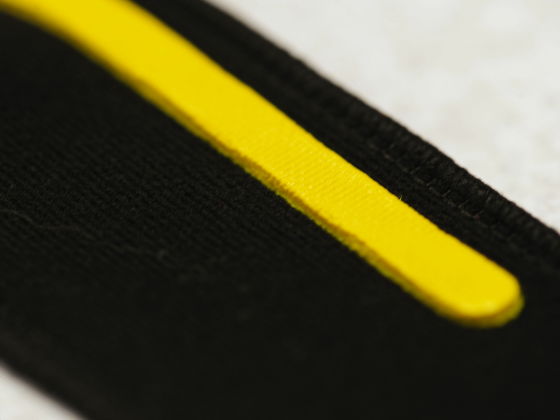 Actually wrapping it around my head is like this. First, it is red.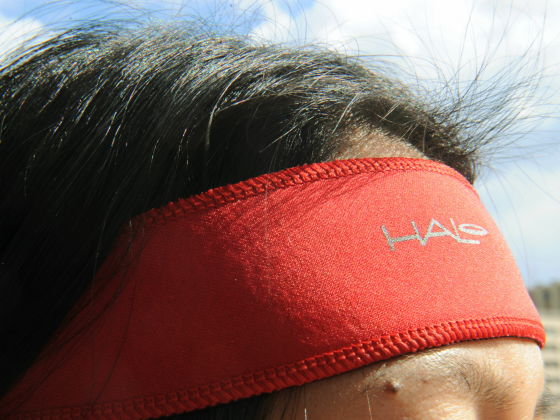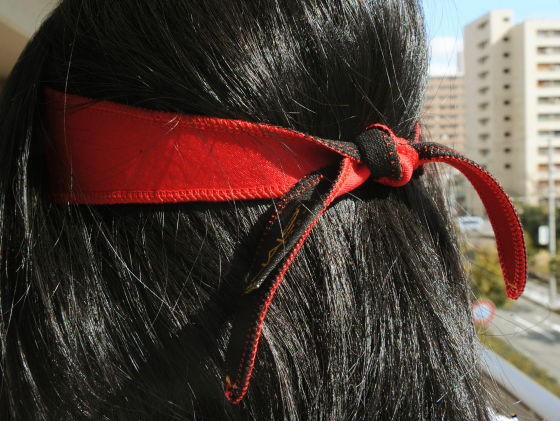 Blue is like this.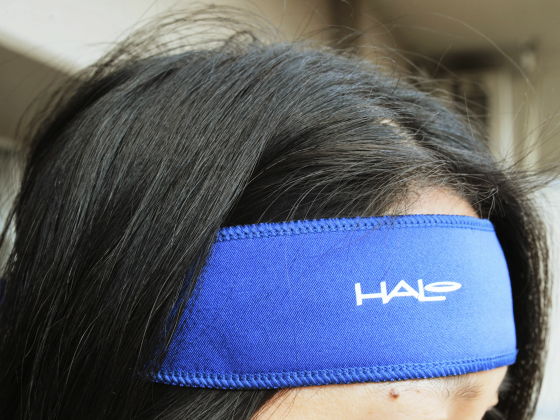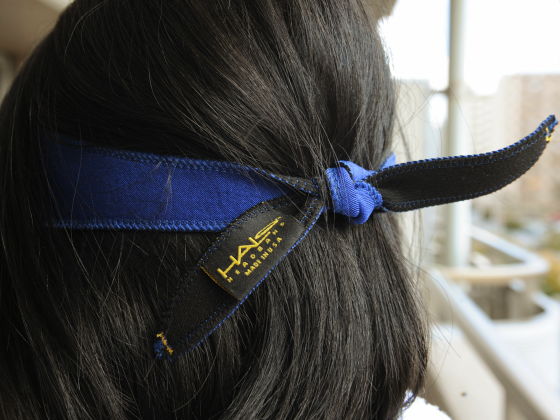 Next is black.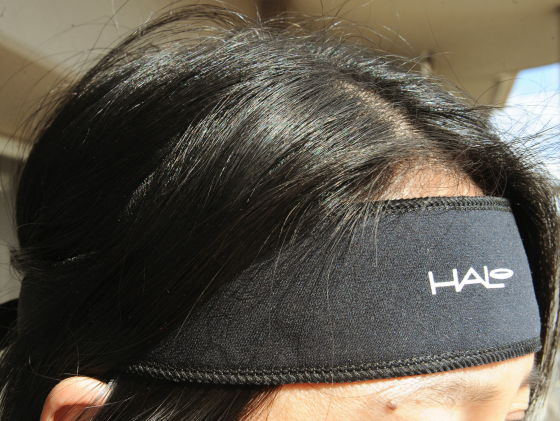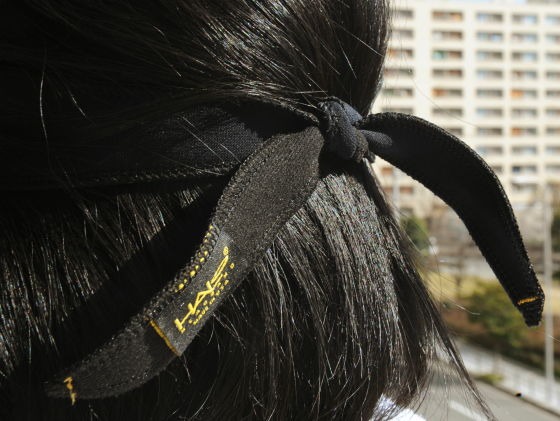 Finally it is pink.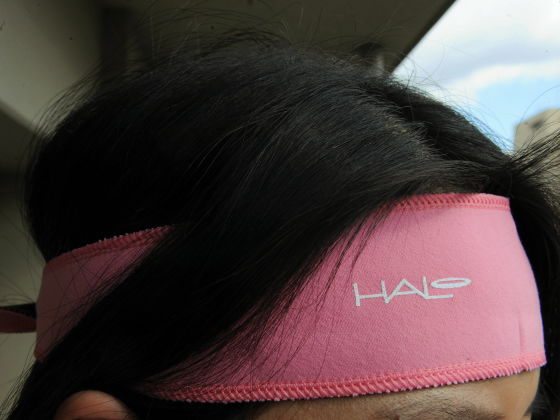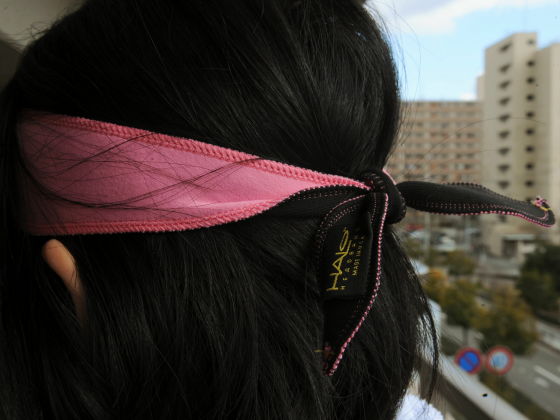 Instead of sweat I try to spray with mist. Water absorbs quickly at the beginning, so water will not drip down.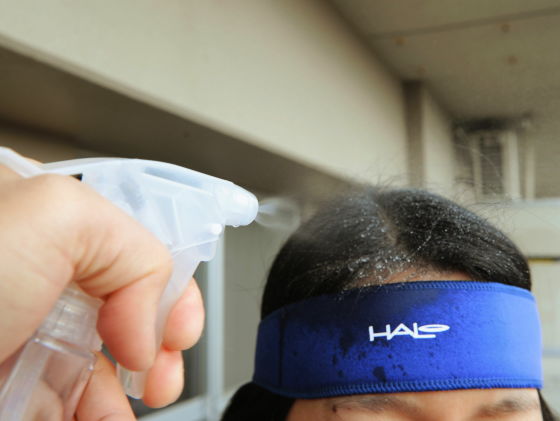 Even if the fabric does not suck water any more, it will become difficult to sag down from the bottom part of the sweat stopper. Even if water is sprinkled about 5 times with water, water will not drip in the eyes, so if the amount of perspiration is normal, the defense is perfect, but it is a feeling that it can not be prevented completely when it comes down to rain or pouring rain .



Since it is a stretchy fabric, comfort is not bad, but sweat drips from the gap if you do not tie it tightly as it is, so care must be taken because the wire will remain for a while after wearing.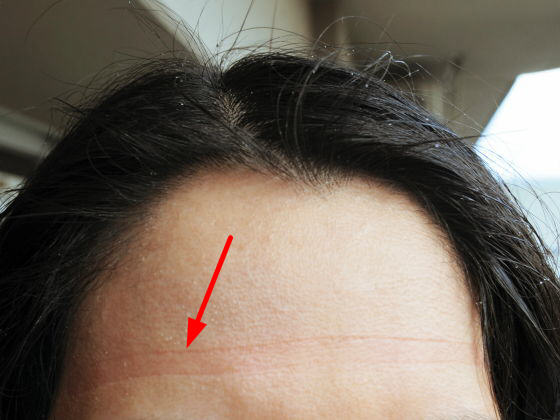 It seems that you can spend comfortably not only when exercising but also when wearing crowds at events such as hot weather.