HDR-PJ760V handheld cam with spatial optical image stabilization no longer shake by 13 times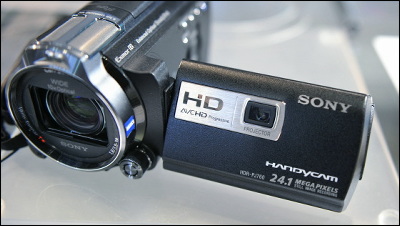 Compared to conventional models13 times without blurSony 's "HDR - PJ 760 V" equipped with the new technology "Spatial Optical Image Stabilizer". Release is scheduled in early March, "CP +It is said that we can touch the real machine a while before the venue, so we decided to go there immediately.

Sony's booth looks something like this.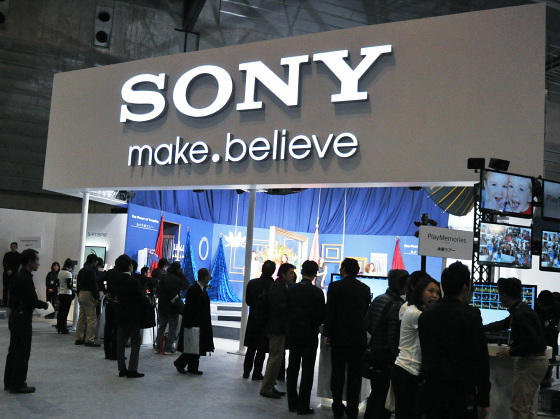 This is "HDR - PJ 760 V". With 1 / 2.88 inch CMOS sensor it is possible to take full HD movies with 60p. The number of effective pixels at the time of movie shooting is 6.14 million pixels, and it is equipped with optical 10 × and digital 120 × zoom. The built-in memory can shoot up to 38 hours and 40 minutes if it drops the picture quality with 96GB.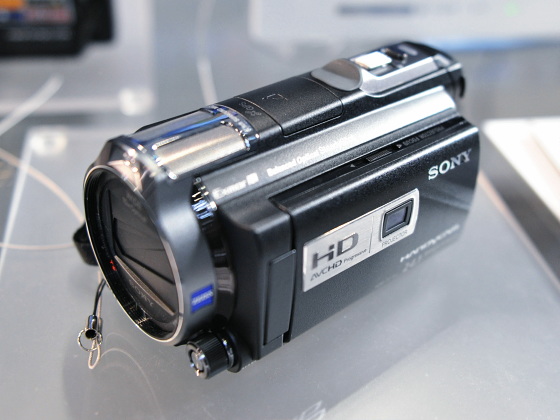 The contents are like this. In addition to lenses, imaging devices are also housed in a mechanism that absorbs the surrounding shaking, thereby incorporating a new technology to perform powerful camera shake correction. I actually shot a person's face with 10 times zoomed in and it does not mean that the shake (blur) does not completely disappear, but the fine vibrations that have been made funky disappear and slow relaxation called Jirajira remains slightly It was a feeling such as degree.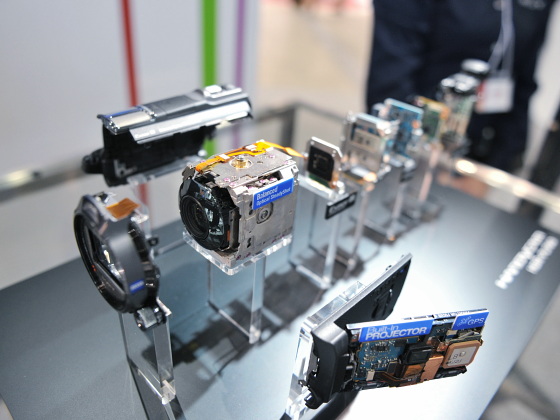 It is the right side. The portion where the palm touches when it grips is made slippery because it has been given a fine irregularity to give it a rough texture.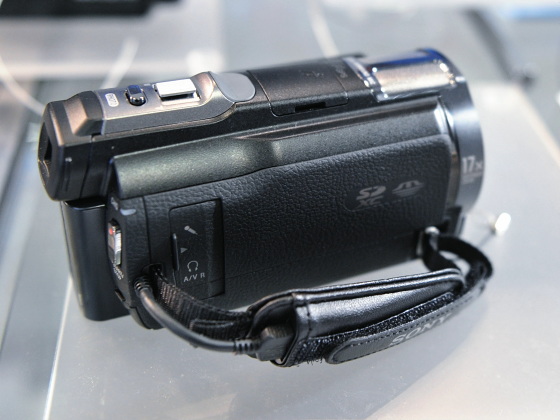 The back is like this. With the attached battery (NP - FV50) using the viewfinder, it takes about 55 minutes to record in the environment close to the actual usage scene by repeatedly shooting, zooming, shooting standby, power on / off etc.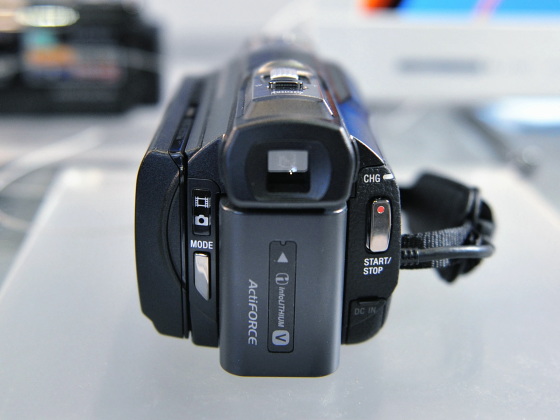 I brought it in my hand. The weight including the battery etc is about 680 grams, the main body size is 71.5 (W) x 137.5 (D) x 73.5 (H) mm, so it will be a burden even when carrying around. Settings such as focus, aperture, and brightness can be assigned to "manual dial" touching with the thumb. For example, when shooting flowers, you can perform operations such as "smoothly move the focus to the flowers in front of the background".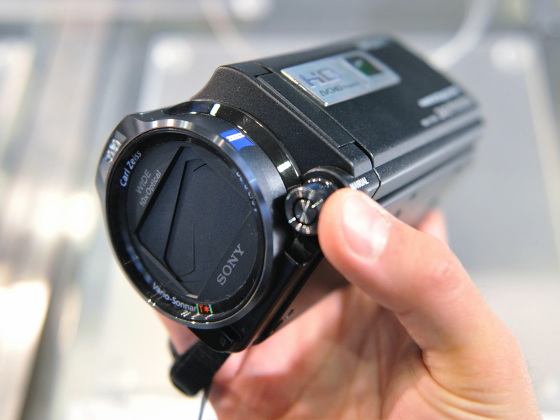 It also features a projector on the back of the display for preview.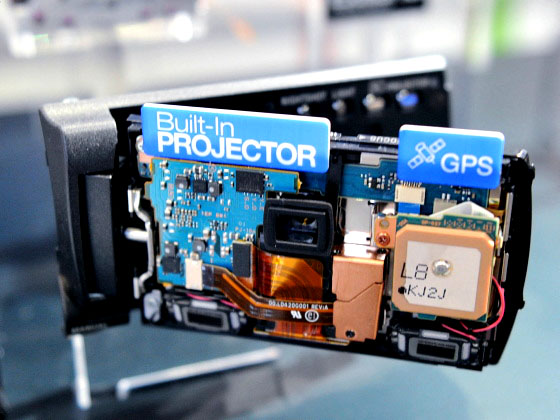 It looks like this is projecting the movie you shot. Attached to the top of the main unit is an optional "Portable speaker RDP-CA1(7350 yen including tax) ", which will be released on March 9th.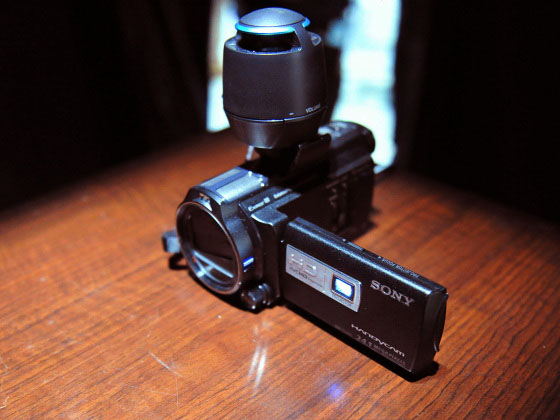 It is actually reflecting. The resolution is 640 × 380 and the luminance is 20 lumens. The projectable distance is a minimum of about 50 cm and a maximum length of about 5 m. Even if you look at it in a dark place, the contrast is low and it is clear that it is not clearly visible, but it is convenient to take a picture and see the sledge. It is a level that you can fully satisfy if you grab the image quality as divisible as a function that emphasizes handiness.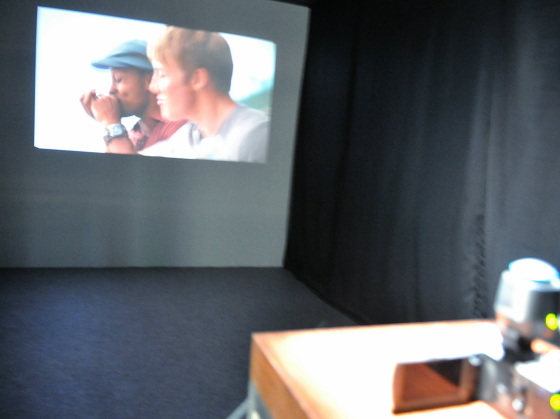 Incidentally,Direct salesThe price is planned to be 138,000 yen including tax.

It's a product that you should check out if you say "I have never reviewed the videos I took so much" as it sticks to not only "shooting" but also "appreciation" steps to enjoy smoothly.

· Continued
Sony's "HDR-PJ 760V" Review Spatial Optical Image Stabilization Power in 10 Movie Reviews - GIGAZINE