The highest peak Digiichi "Nikon D 4" review which can machine gun continuous shooting of 11 frames per second


Professional digital cameras favorite favorite media photographers and sports photographers "Nikon D 4"Specs that the price of only the main body can shoot high resolution images at 11 frames per second while also price of about 600,000 yen of real sale, and even full HD movies (1920 × 1080 / 30p) can be taken It is a tremendous, monster-class camera in many ways. That is why it is a product that you probably will not purchase as long as you like a camera or a professional, but in order to ascertain to what level the best digital camera performance has reached "CP +"I checked the actual machine at the venue.

Arrived at the Nikon booth where crazy camera fans gather.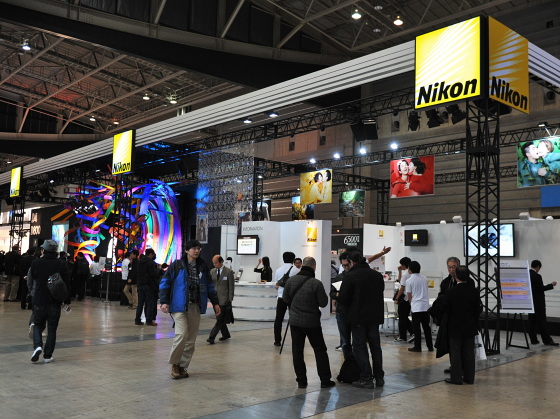 There is a queue in front of the Touch and Try corner.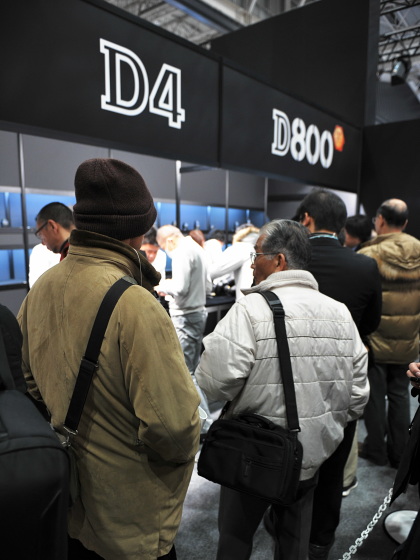 This is Nikon's flagship model "D4".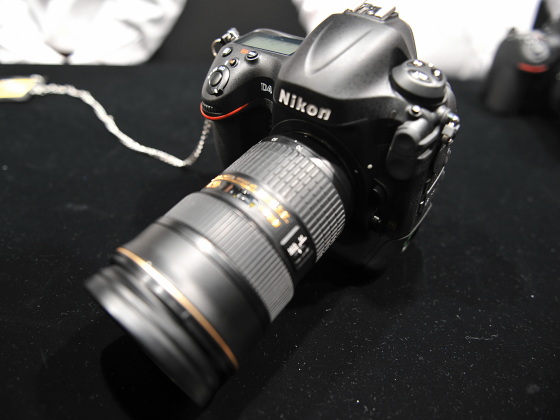 Looking from above it looks like this.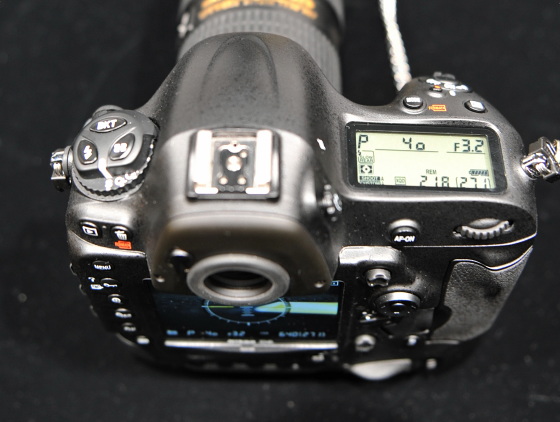 It is convenient that there is a power button at a position where it can be operated with the index finger. You can see an orange button that starts and stops shooting of newly loaded movies.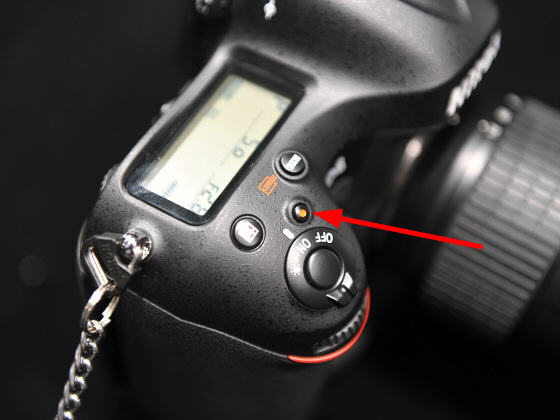 When you actually have it, it is about this size. The weight including the battery and the recording medium is 1340 grams, and in actual shooting, the lens weight of 500 grams to 1 kilo is added plus.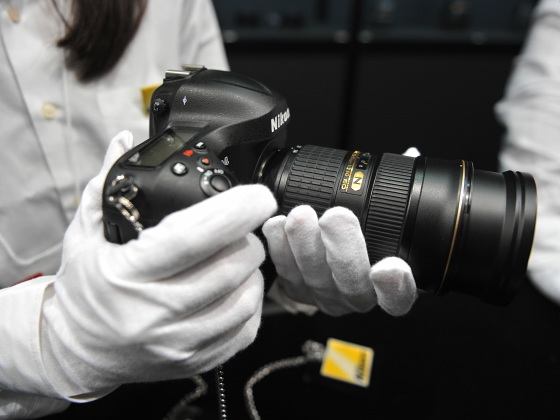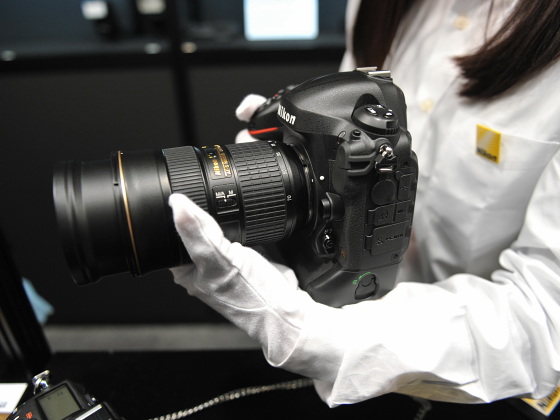 I removed the lens and saw it from the front.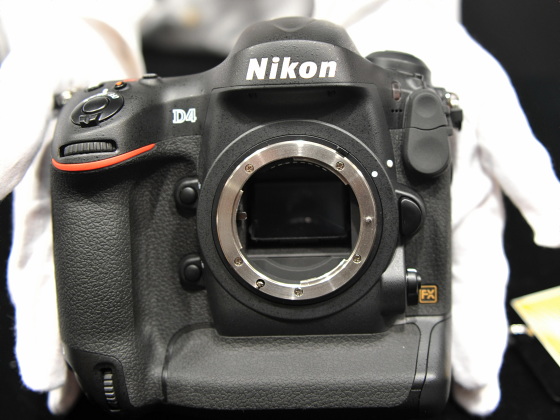 The body is made of lightweight and robust magnesium alloy. Sealing has been applied to various parts, and it has a dustproof and drip-proof structure that prevents the entry of rain and dust.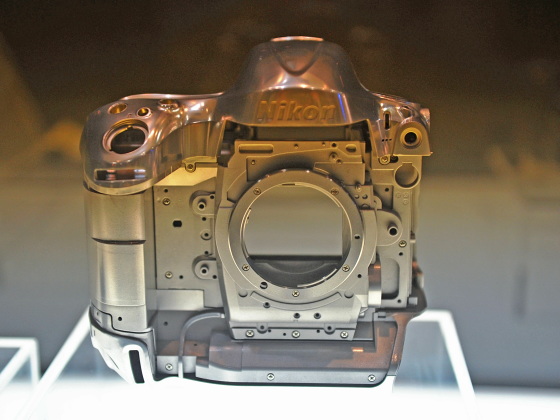 The CMOS sensor has an effective pixel number of 16.2 megapixels and a size of 36 × 23.9 mm.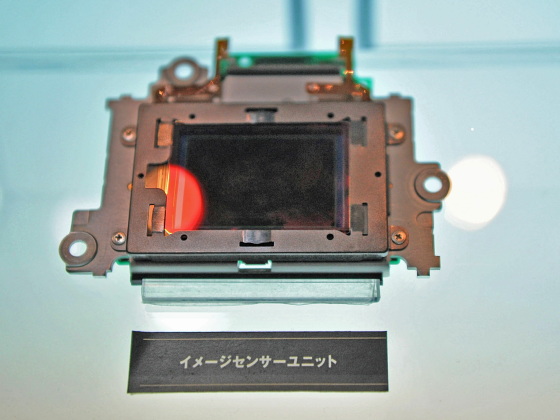 You can display a new level on the display on the back. Not only the left and right but also front and rear inclination can be detected so it is convenient for buildings and landscape photography etc.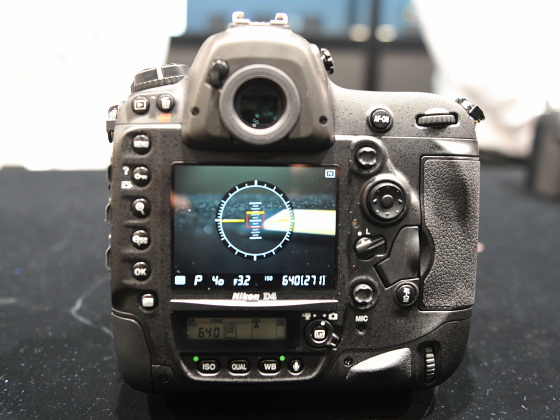 The recording media corresponds to "XQD memory card", and up to 100 continuous shooting is possible even when shooting RAW images with large data capacity.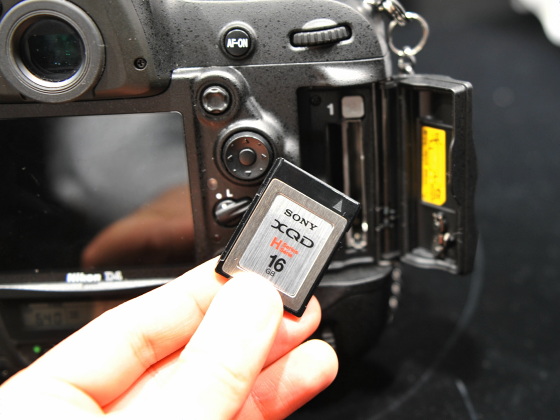 You can see movies that can check shutter sounds like machine guns for continuous JPEG shooting below.

I tried high-speed continuous shooting similar to Nikon 'D4' machine gun - YouTube


By the way, a professional camera made by Canon rival "D4" "EOS-1D X"You can also check how the JPEG images are shot continuously in the following movie.

Check the continuous shooting speed of Canon "EOS - 1 D X" - YouTube


People who need equipment at this level may be quite absent, but please say "I like this camera for professional cameras", please refer to one of the reference materials for buying cheap versions of Digi - Ichi etc .