A sweet heart-shaped donut 'Colorful Heart' tasting review previewing Valentine's Day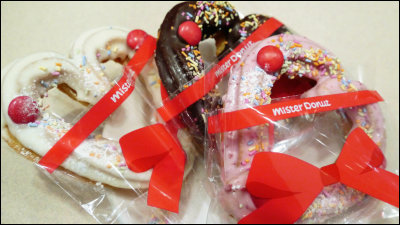 By saying that it took one month to Valentine's Day, the first item of a new product that considers Valentine as early as Mister Donut "Colorful Heart"Has appeared, and since it was released from today, I went to eat at once.

Three new products, first "White Chulo" (147 yen). A donut is in this bag with a ribbon handle like this.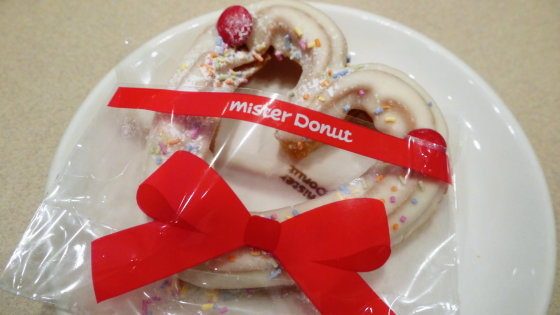 Heart shaped Turo appeared from inside the bag.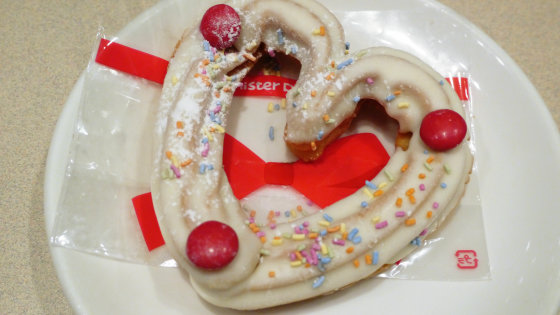 Turo is coated with white chocolate, and three marble chocolate is on it.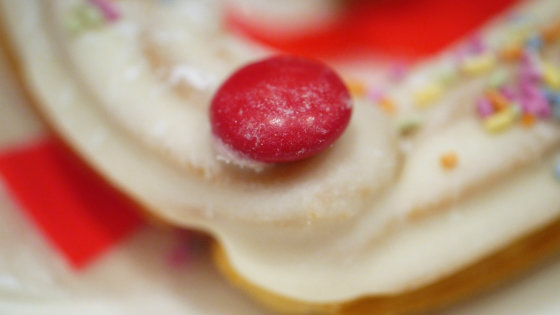 Chocolate spray is plentiful and it is very colorful. Plenty of sweetness. However, with Turo, the perfection of ordinary Henisyro is high, so I do not feel the need to bother to coat with chocolate. By the way, this product is the sweetest.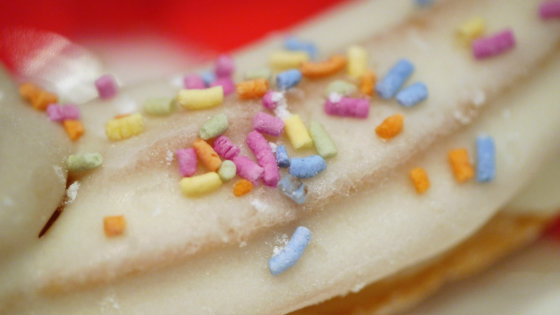 Then "Choco" (147 yen)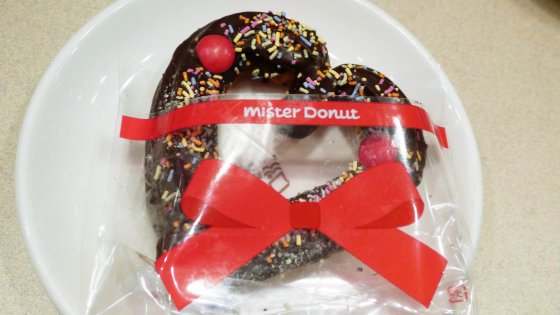 The coating was made into ordinary chocolate instead of white chocolate.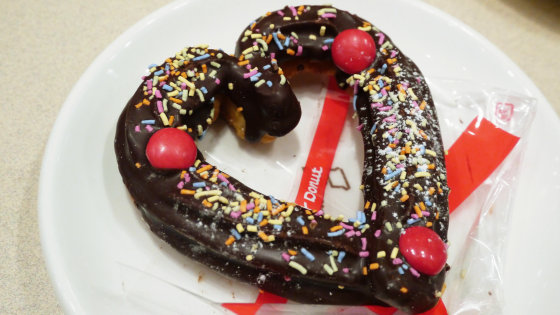 Bitteriness is added to the crispy texture and sweetness of Turo, and it is quite harmony.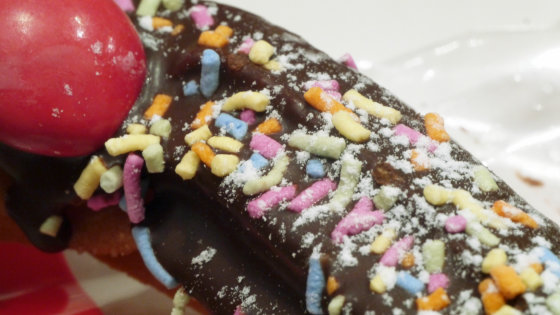 Finally "Strawberry Turo" (147 yen)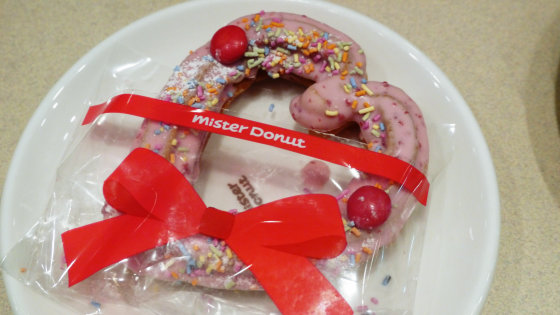 The most heart-like strawberry pink color among 3 items.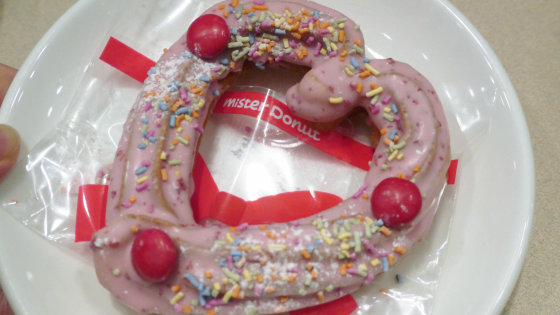 Here the sourness of the strawberry flavor is accented and this is ant with this.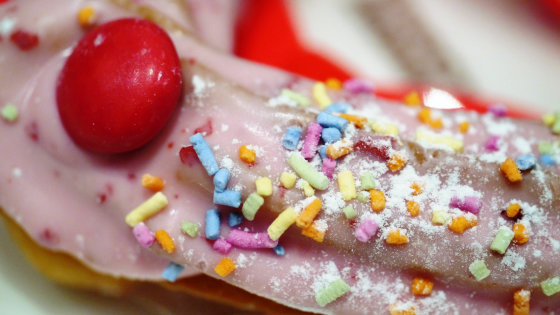 When I thought "This feeling of marble chocolate, somewhere ...", when I was selling it at the same time last yearHaturoIt looks exactly like. Is this feeling that this year I hooked this heart to Valentine and added packing of ribbon stamp?



Incidentally, from January 25th to 28th is the 100th sale period, so you can purchase this new item with 100yen, so if you want to try, please aim for this period.