People who live with a smile in dictatorship, how to make happiness of 1.3 billion Chinese people


Hello, Bike around the worldTakuya SAITO @ Chalidermanis. I also admire that dictatorship in China once go to Africa. There is no dictatorship, no electricity, there is no water supply, there is no road, Africa does not understand the translation.

Chinese people living in dictatorship. But actually I went on a journey, it was an overflowing smile. If you are in Japan absolutely, bad images of the dictatorship will only precede. However, it may have been necessary for the happiness of 1.3 billion Chinese people.

First of all, I will introduce the city of China. Townscapes with skyscrapers are not as bad as compared to the major cities in Japan. City traffic in Africa gets crowded as the city gets bigger, but China has a well-developed public transport network. I used to take a route bus often. There are subways in big cities such as Beijing, Shanghai, Guangzhou, Shenzhen. thisI will investigate the China subway again, Shenyang, Xi'an, Chengdu, Dalian, Tianjin, Harbin, Nanjing, Wuhan also had plans including planning. The speed of this development is even terrifying.

District of Guangxi Zhuang Autonomous Region,Nanning.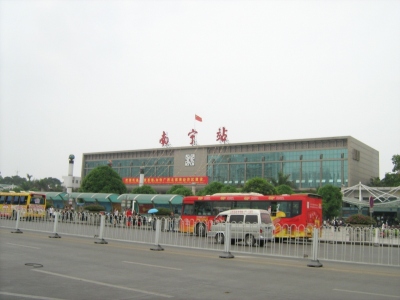 A shopping area in a residential area.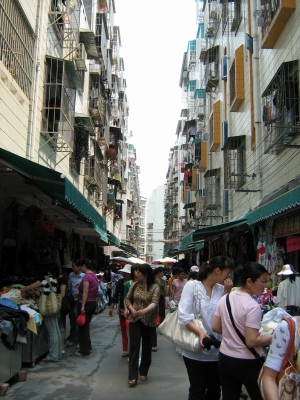 Provincial capital of Guangdong Province,Guangzhou.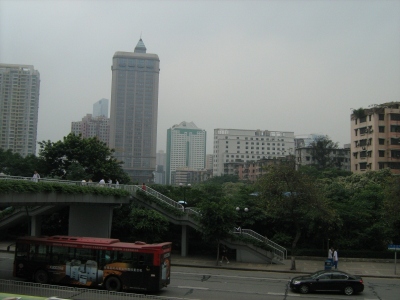 A large arterial road that spans many lanes.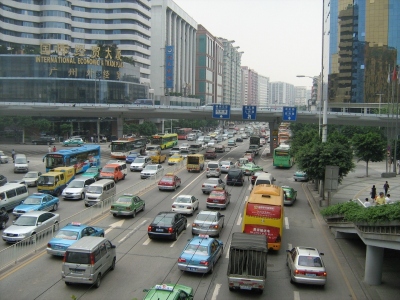 In Guangdong ProvinceShenzhen. Among "reform and opening routes", Shenzhen, which was designated as the Special Economic Zone as soon as possible, has the highest per capita income in China.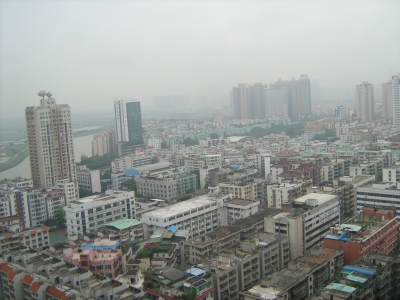 A big intersection.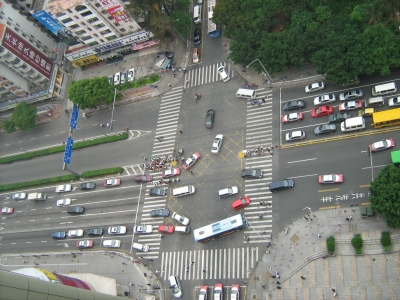 It is the capital of ChinaBeijing.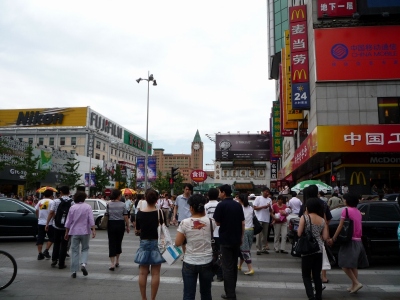 I saw a futuristic large liquid crystal panel.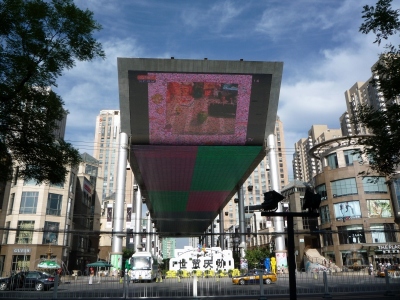 Provincial capital of Shaanxi Province,Xian.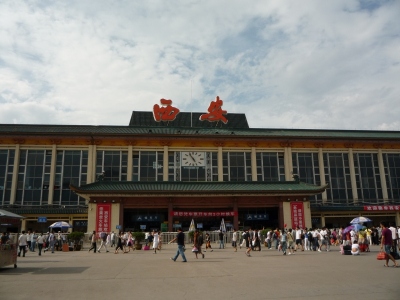 The capital city of Kyoto, China's history in Japan.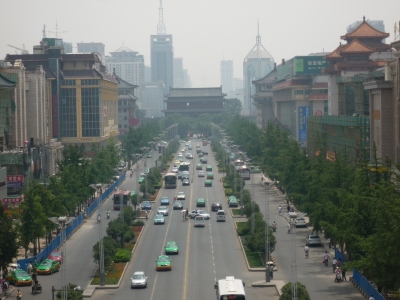 Provincial capital of Gansu Province,Lanzhou.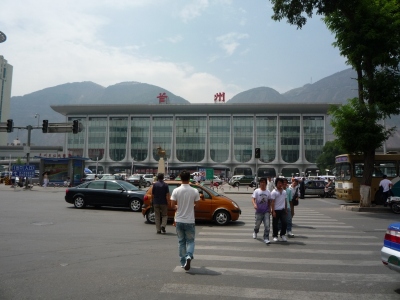 A bridge over the Yellow River and an urban area.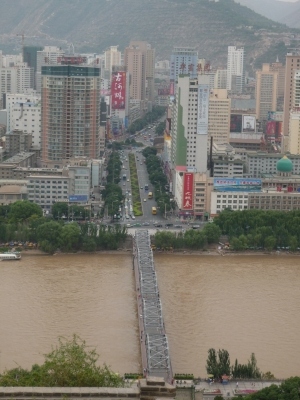 The city of Uighur autonomous region,Urumqi.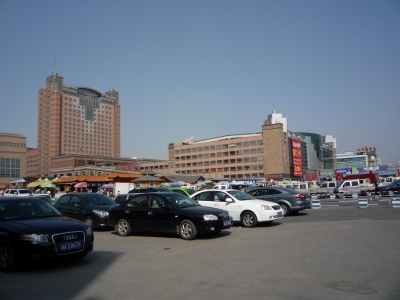 The bustle of the commercial area.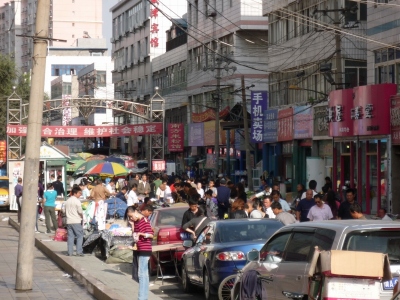 The development of cities and towns in rural areas is also an eye-opener, not to mention such metropolitan cities. Naturally, there are electricity and water supply in most places. Naturally in Africa this is not commonplace.

When I was running with a Chinese college student, it became a topic of "Is there a net cafe in the next town?" He said "I do not want it", but I was forecasting that "I am sure from the sense of the city I have ever had". When it arrived, it was correct that "There is an Internet cafe." China is developing beyond what people actually live in China actually think.

Traveling in Guangxi Zhuang Autonomous Region.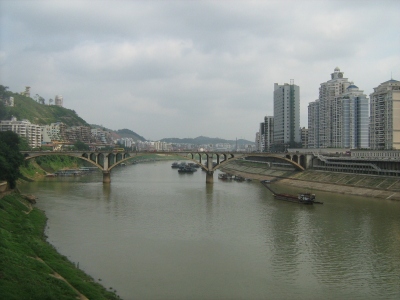 Zhongguo Town of Dongguan City, Guangdong province.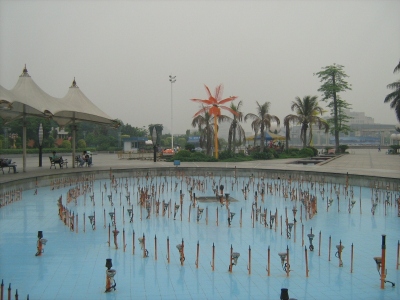 Qinhuangdao city in Hebei Province.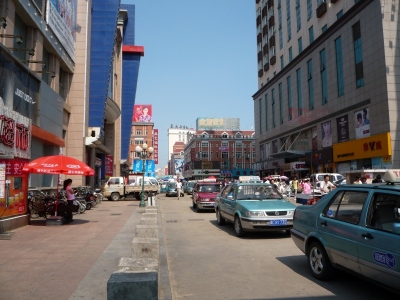 Country settlements in Shaanxi province.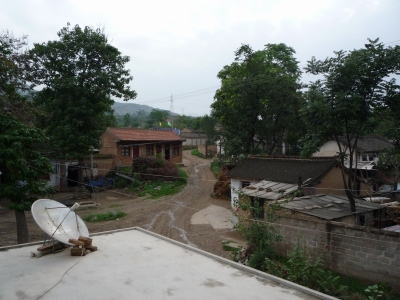 A peaceful instrument of Qinghai Province where there was a large television in front of the station.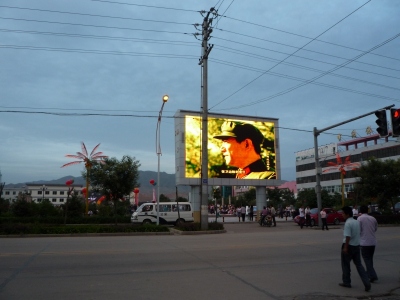 Aoishi Bai Town in Qinghai province, which exceeds 2000 m above sea level.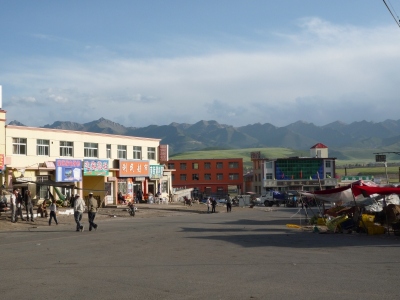 West Gansu Province, Yamen City.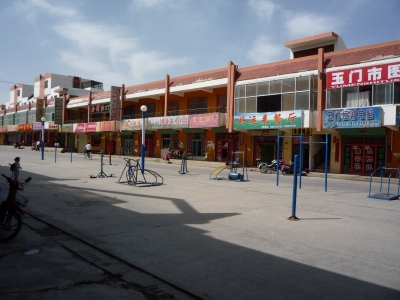 Zen goodwill of the Uighur Autonomous Region running through the wilderness.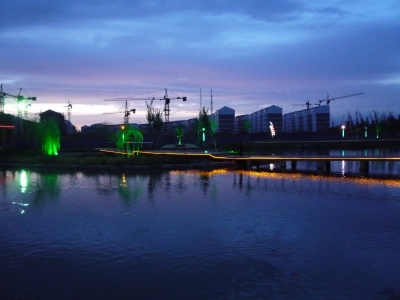 Chinese people living in the midst of these developments seemed very happy. When the sunset is over, the children play innocently in the lighted-up plaza and the city center, and the women are dancing in a bundle. It seemed that the sight that the smiling continuation does not persist is symbolizing the fulfillment of modern China. When I got to the inn, it was a pleasure to go looking for such a sight.

Children practicing skating in front of the station in Dandong city in Liaoning Province.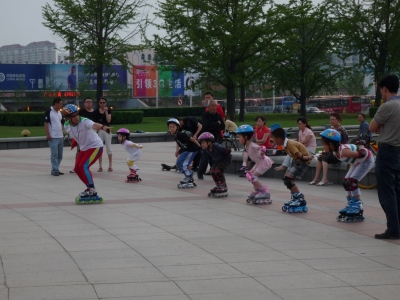 It is a square with a gate lighted up in Xionxi province of Gansu Province.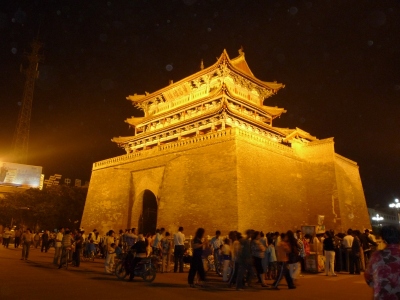 Kunekone Board was prevalent throughout China. By making the boards at the front and rear of the shaft make a crown, I advance forward without touching the ground.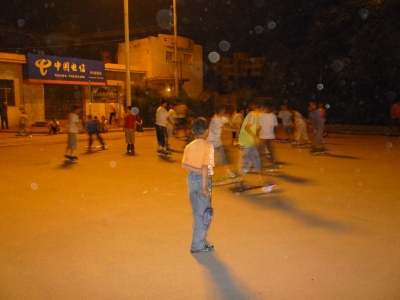 This Kunekone Board is here

The Kunekone Board (skateboard) that Charriderman found in China


It floats in a large ball of vinyl on the pool. Every time a lot of audiences were watched over and collapsed, a big cheer was rising.



Children playing on a boat.



Jump at the air castle.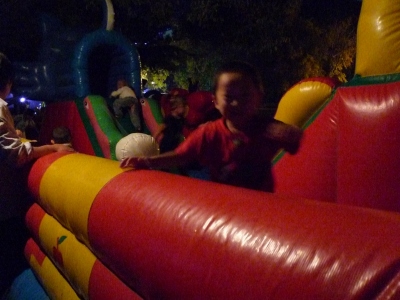 This is Jizusen city of Gansu Province, play equipment such as in amusement park located in the middle of shopping area.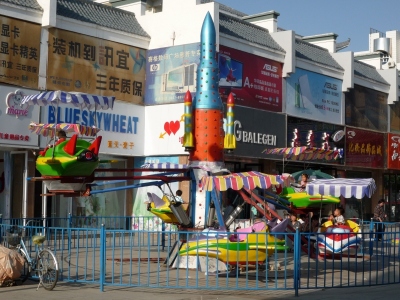 Ride the train and go around Kurukuru.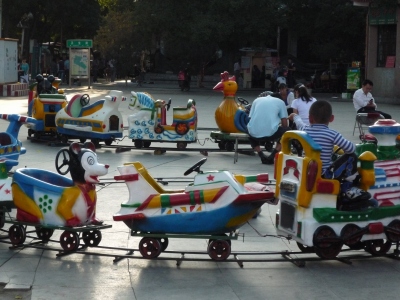 I'm on the air tower.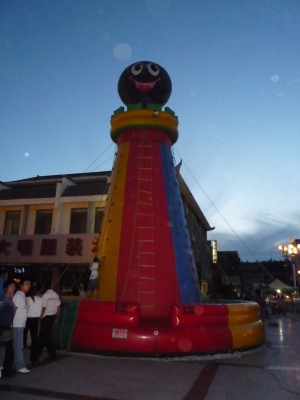 And this is the Chinese people who dance in the plaza. Janshi city of Gansu Province.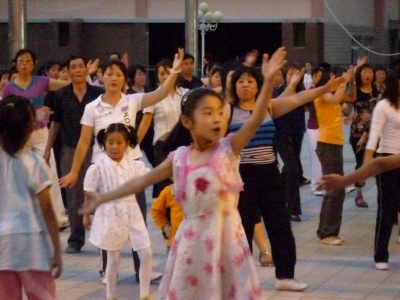 A lot of people will show a movement that does not get distorted.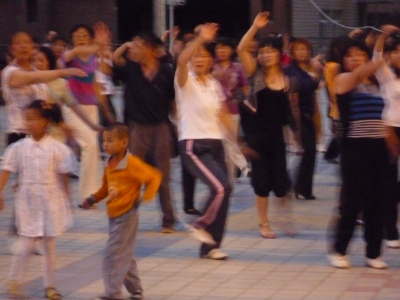 The state of dancing is like this. People who come out in the second half are moving to keep the ball on the racket and not to drop it.

People dancing at the square of Janshi city in Gansu Province - YouTube


People who also dance in the plaza, the tower in the background is really China. Zhangjio City of Gansu Province.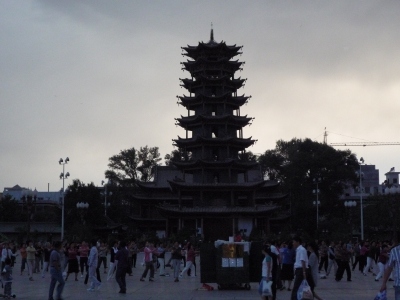 Children were doing well, "Let's dance with your sister." Promotional activities of the Chinese version Fast Food Tokuzaka (DICOS). It was also Jiuquan city of Gansu Province.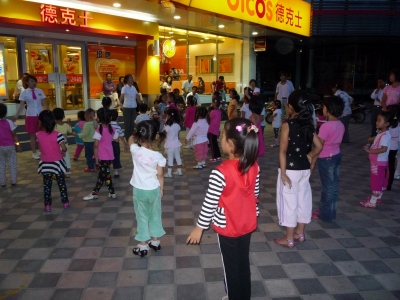 While being called dictatorship, the Chinese government is fighting poverty. "One-child policy", anti-corruption such as "death penalty for corruption", can also be said to redistribute wealth "Western Development DivisionIt is what I want the African countries to emulate. "Leading 1.3 billion people to development" It will be able to change the world's poverty. I do not think there is any "poverty of the world unattended". Because the people who live there will be changed if it is prepared for it whether it will do or not. China with that preparedness continues to change.

I met many people in China. I will not stop wishing for their happiness.

Aibo runs together for a couple of days and is a college student.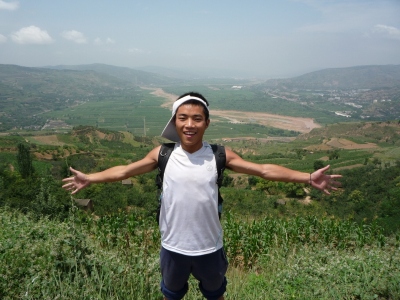 Laughing grandpa and child not laughing.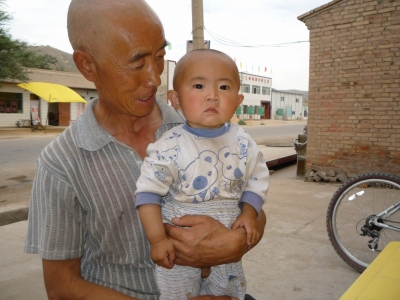 An old man who was hanging on the eagle and the watermelon. I thought that it was a foreigner charrider and it was Chinese.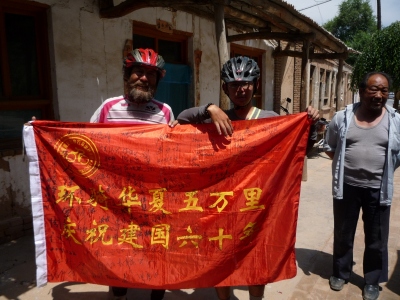 Mother and daughter who looks just like that.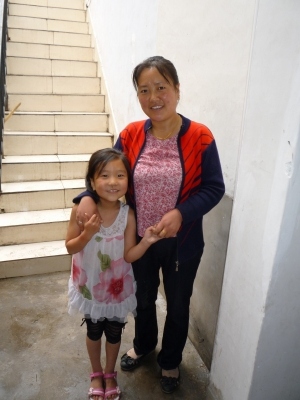 A boy who was in the hotel.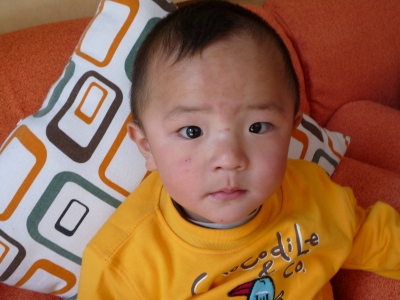 This is also a boy in the hotel.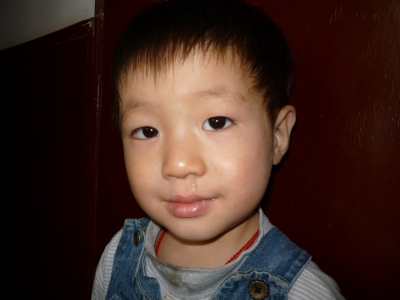 A couple from a shop.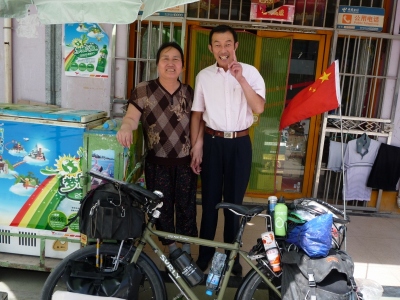 A cute daughter and dad.



Travelers who were together at the hostel in Urumqi.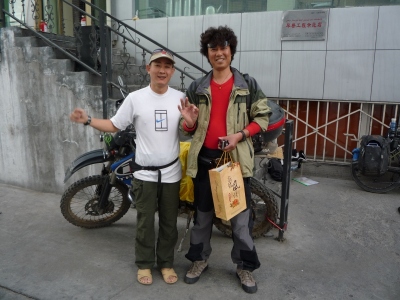 Ethnic minorities and human rights are suppressed on dictatorship. Attitudes towards Japan, including the Senkaku Islands, are also concerns. However, it is obvious that dictatorship disappears as development progresses. "Eastern European Revolution"Or"Color Revolution"Recently led"Arab Spring"In both countries, we are transitioning from dictatorship to democracy. The old man who would be the generation of the Cultural Revolution came out in public, without saying "Oh ~ I came from a small Japan" without saying the Japanese derogatory name. I was amazed that there was no education. But recent young people know Japan enough to ask "Who likes Japanese adult videos?" They will all know. As younger generation changes more, we can not help expecting China to change to democracy from there.

China's highway network boasts the second largest scale in the world after America. As in Japan if it is in China24 years to extend Shinkansen to SapporoIt will not take long. Development in dictatorship, this can not be called definitely evil. The happy appearance of the Chinese people I saw after the sunset is still in my mind.

(Sentence / photo: Takuya S. Narou Charriderman
Cycling around the world for a bicyclehttp://shuutak.com)