Elephants and giraffes walking in Savannah in Tanzania, reaching the imagined Africa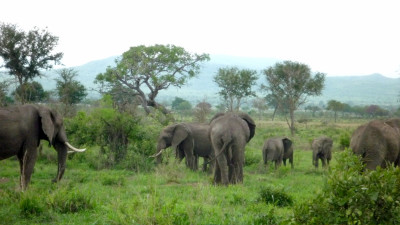 Hello, Bike around the worldTakuya SAITO @ Chalidermanis. Since I left RwandaTanzaniaI headed for. This Tanzania, however, is too wide. I remembered Australia in the wilderness without anyone. I fidgeted to the great nature and stayed tent for the first time in a while. Wild animals running around this extraordinary Tanzania encountered the appearance of giraffes and elephants eating grass. Of course, while driving on a bicycle. There is no such fun place. Africa I had imagined was in Tanzania.

The capital city of TanzaniaDodoma (Dodoma)

View Larger Map

Round out the longer stay in Rwanda, run towards Tanzania. Running from Rwanda's capital Kigali (Kigali) with Kayonza (Cayonza) and Rusumo (Rusumo), the capital of TanzaniaDodomaI ran about 1000 km in a stroke.

Kigali 's road is flooding due to heavy rains of the day.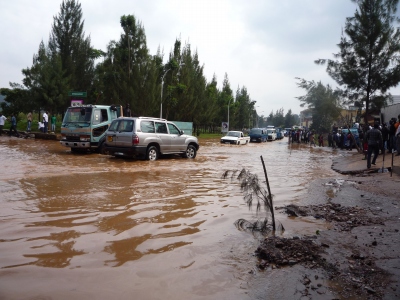 I like traffic signs heading to different countries.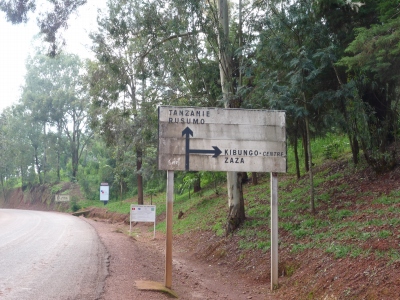 Children in Rwanda.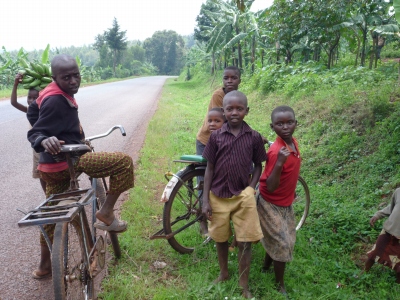 A cute girl.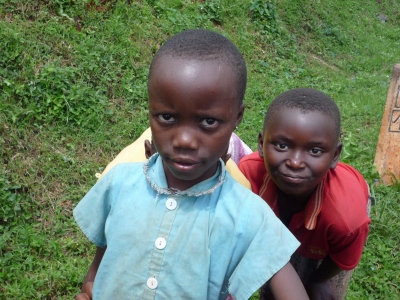 Youth of Rwanda.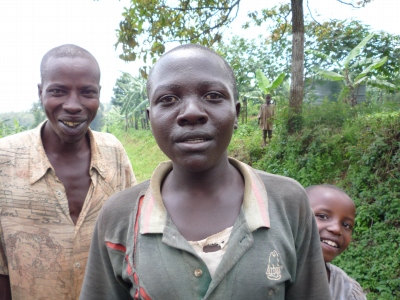 This is surrounded by the village which had eaten pineapple.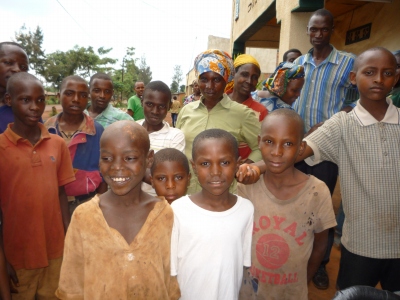 The Kagera River flowing along the border of Rwanda and Tanzania.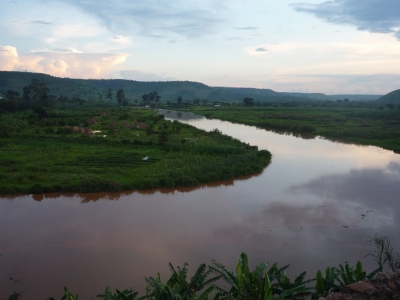 Rusumo waterfall seen from the bridge of the border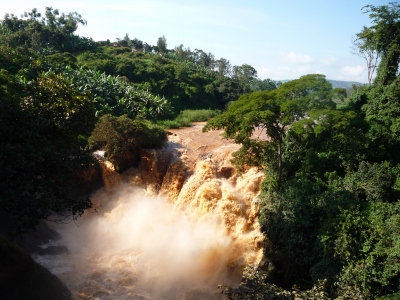 I entered Tanzania, the 73 th country. It was not so from Kigali in Rwanda, but when entering Tanzanian, steep ups and downs continued and it was serious. The private house passing by is the earth wall and the roof. Dori 's dining halls and shops are tiny shacks like timber covered with vinyl sheets. There is no water supply for inn, there is no electricity. Clearly the level of living declined, I felt the magnitude of Rwanda again. As this Tanzania goes west, the roofed gas station, telegraph pole, bank and ordinary landscape come out. I was delighted with its ordinary discovery.

Heavy slope of heart break.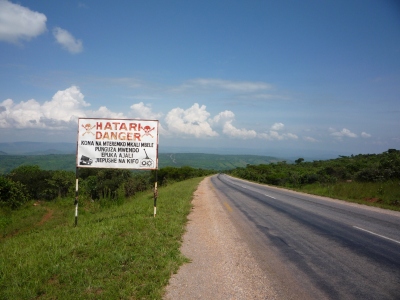 Also surrounded by Tanzania.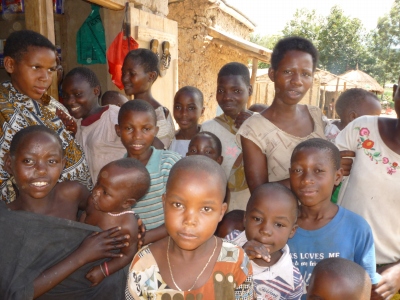 An angelic baby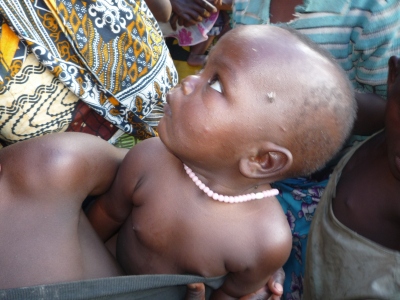 Junction dining halls and shops like stalls opened in the blue sky.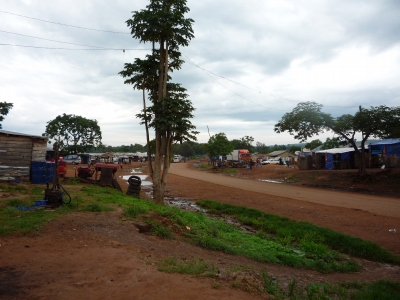 Up / down was the first day only, after that it became a straight road that was easy to run.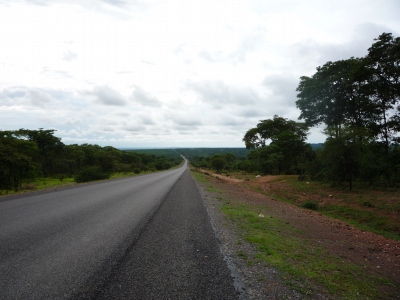 I will arrive in the big town called Kahama on the third night after entering Tanzania. There was water service and electricity here and it was relieved. Go out to the center of the city and withdraw the local currency at the bank ATM. The local currency so far exchanged US dollars at the border. Then, if I got a mobile SIM or shopping, I was lost in a rain. I can not go home. When I walked properly, I was in the direction of the day after tomorrow. As I had no choice, I asked the way and walked, a gentleman sent me by car. Thanks. I never thought that it was such a big city.

The city center of Kahama.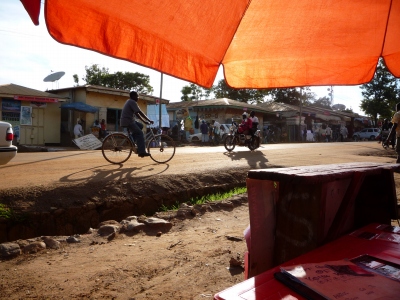 Bar sister in front of the inn.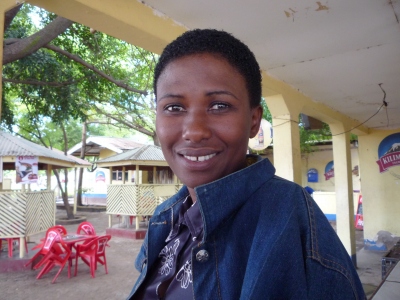 It was nearly a paved road from Kigali to Dodoma. However, there is Dirt about 70 km from Kahama to Nzega (Nzega). Again, if I ran a little to Mwanza (Mwanza), the second largest city in Tanzania, it seemed that I could go all the way to the paved road. The road surface was also hard and easy to run in this dart. Because the locals are making a detour for places that are muddy, I will not be bothered by that.

It was a blue sky cafe I stopped in the morning when I left Kahama, it was very conspicuous.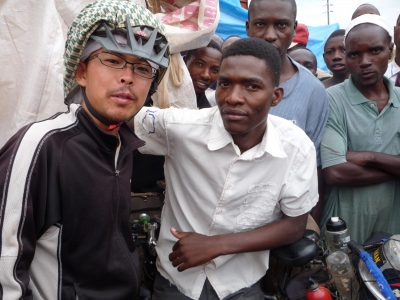 Young people in Tanzania.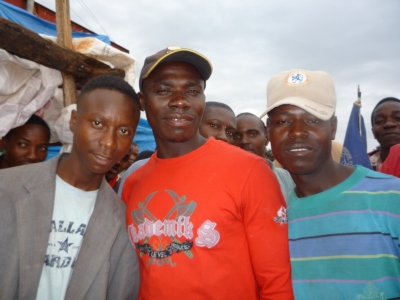 I did this conversation.

Youths:
Where are you from?

Chariderman:
Kigali of Rwanda.

Youths:
Ohhh, how far are you going?

Chariderman:
I ran into Malawi with Dodoma, Morogoro, Iringa.

Youths:
Uh uh, with that bicycle !?

Chariderman:
That intention

Youths:
Would not you be attacked by animals?

Chariderman:
...... No no (~ that, the words I want to ask you!)

The main line on the right side, the detour route in the center, the more detour route on the left side.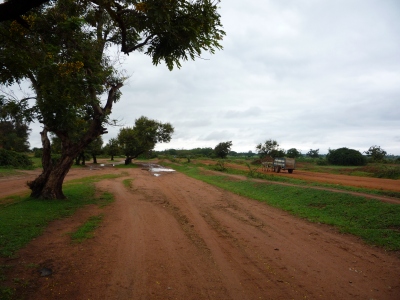 A detour that goes through between private houses.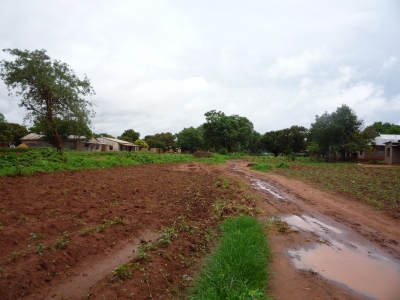 Mango trees left behind, "Let's not cut this," grew big and dotted in fields and wilderness.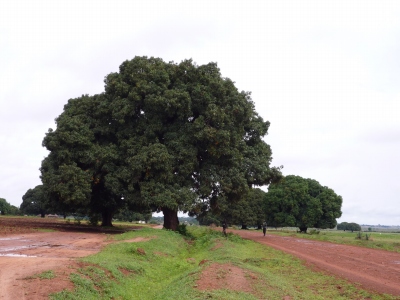 The road that follows straight line.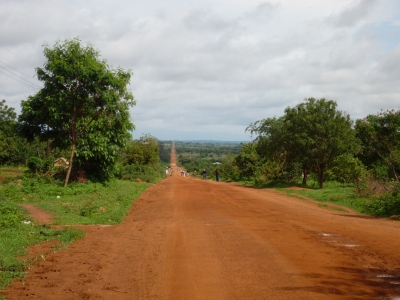 A donkey standing on the road of Nzega.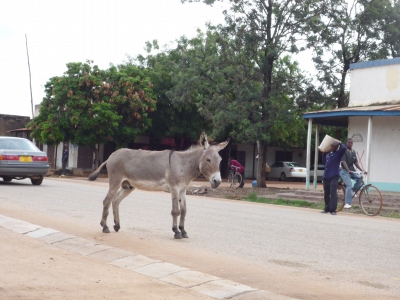 A road that extends to a settlement in the side road.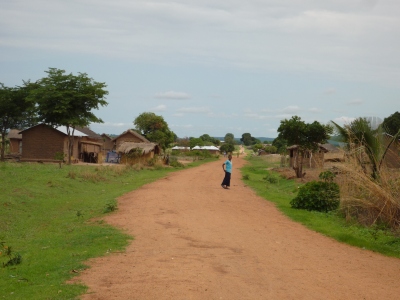 There is a small town market called Igunga (Igunga).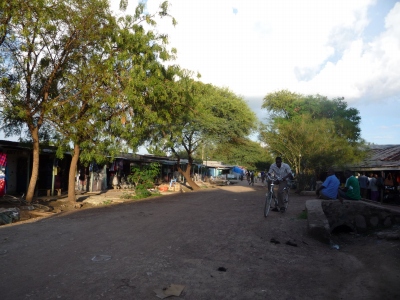 This is a Japanese bicycle. The abandoned bicycle seems to be carried to Africa.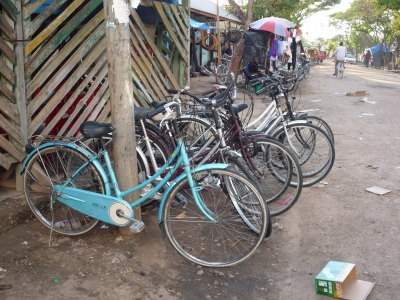 Dry earth.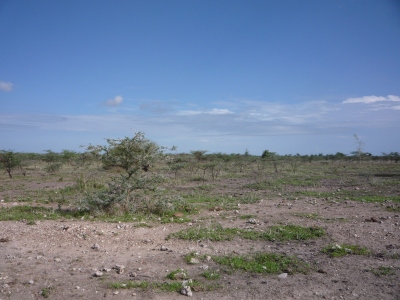 It took a rainbow.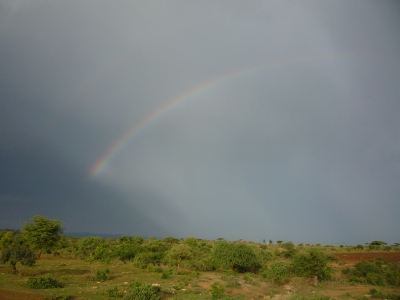 It is 234 km to Dodoma.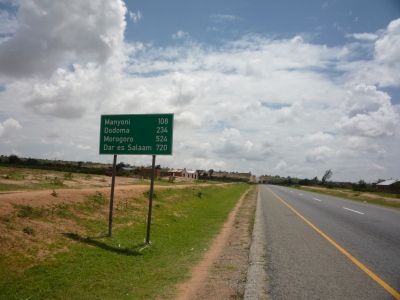 There was a scattered scattered rock.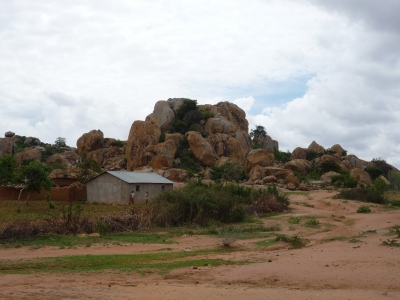 When the pots, pots, pots and big grain rain hit the body, it gave a signal to start, it quickly became strong rain and ran into a nearby building. The rain will gradually fierce. The wind came out and even the door of the iron that was on the window moved. It was raining for about an hour. It would have been a tragic thing if you were outside. It was lucky that I could escape under the roof in Tanzania where the wilderness continues indefinitely.

How to get raining hard like getting panty in 5 seconds.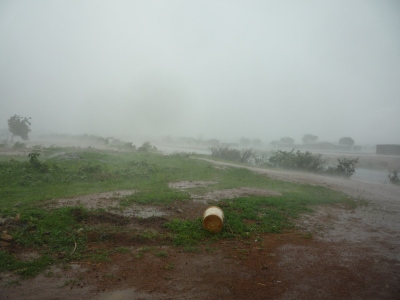 This building was about to make corn.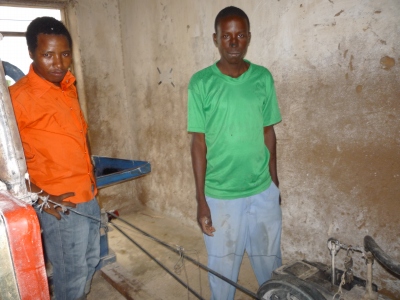 People in Tanzania who were raining with rain together.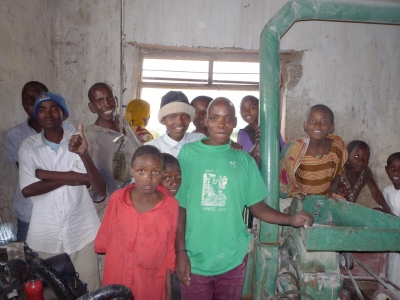 Unlike Rwanda and Burundi where people were everywhere, Tanzania has a distance between the city and the city. There were nothing sections that were normal, like 20 km, 30 km. When I stopped suddenly, I only had myself, I had a space without anyone. Some people may seem boring but it is not bad for me. Because running through these places can touch the size of the earth. I remembered Australia that ran long ago.

Windmill.



I ran all through the road without anything.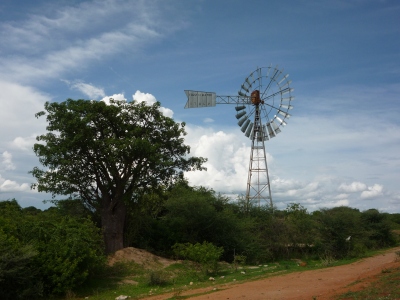 Downhill like jumping into the earth.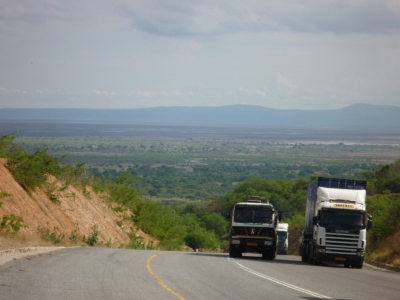 A large trailer that is going up with a large number.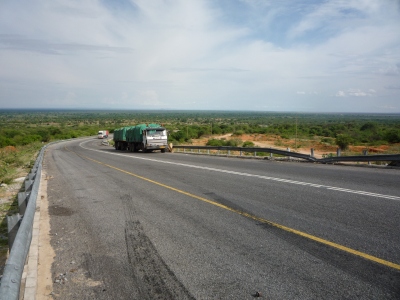 Anyway Tanzania is wide.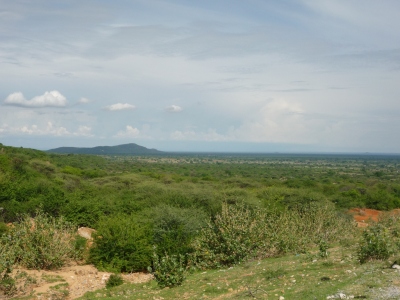 Juice break in the dining room.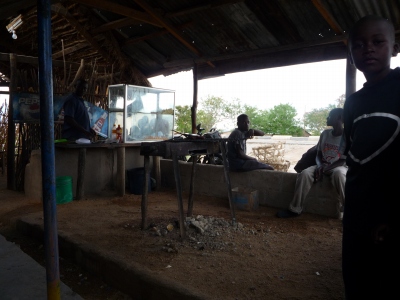 The shining girls.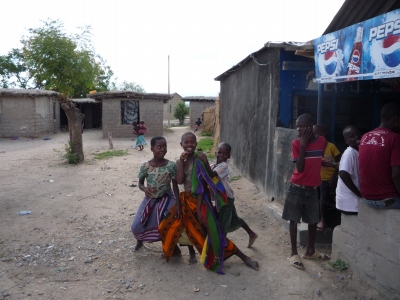 boy.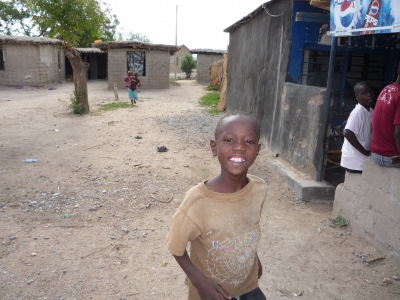 Let me take a picture without moving.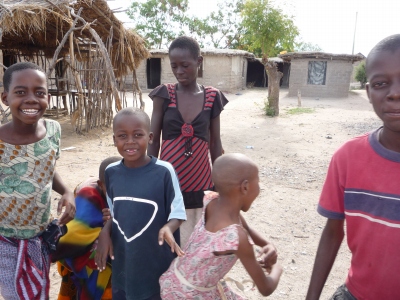 Boys and big rocks in the picture.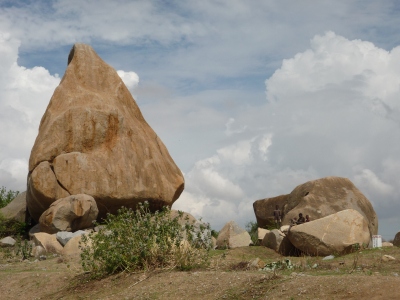 I arrived at Dodoma (Dodoma), the capital of Tanzania. Tanzania's capital is coastalDar es Salaam (Dar es Salaam)It is not. However, Dodoma was a small African small city with less building, even less. The situation is slightly different from Abuja (Abuja) in Nigeria which moved the capital in the same way.

Near the market.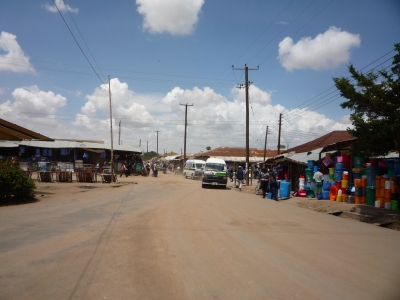 The biggest intersection in the center.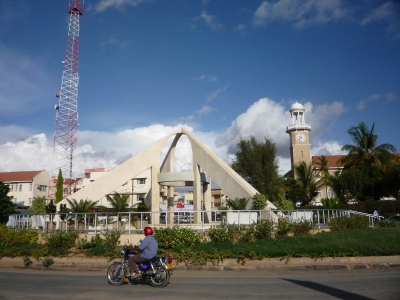 Signs for inns stayed.



A shop selling clothes.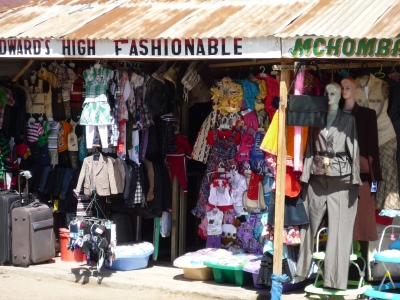 Animals are drawn on bank notes in Tanzania. What a surface it is. Elephant, Rhinoceros, Lion, African Buffalo, the first president of Nyerere is floating. Besides, the first president is the second lowest note. The highest amount of paper money is elephant, the lion of king of beasts is below the rhin .... It is kind of mysterious.

If you have moneySwahiliPlease remember the numbers. If you do not do that you can not shop ... but it is exaggeration, but in Tanzania English can not communicate easily. I noticed that after a while. As I had no choice, I wrote a number on paper and ran reading while reading it. After that you get used to it as soon as you use "Bei gani? (How much)" and "mia tano (500)" with practice. Then the shopping became convenient. Something new to some new words.

This Swahili,

Mia nne (400 x 400)
Elfu tatu (3000 with 1000 × 3)
Elfu mbili mia tano (1000 × 2 and 2500 with 100 × 5)
It is like counting that "1000 is three" as it is. It is unusual. Thousands (Japanese), three thousand (English), trois mill (French) and many languages ​​were "three thousand" was counted.

Banknote in Tanzania.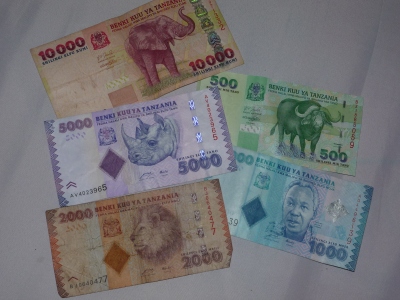 The symbol of the bank is Kilimanjaro and Kirin.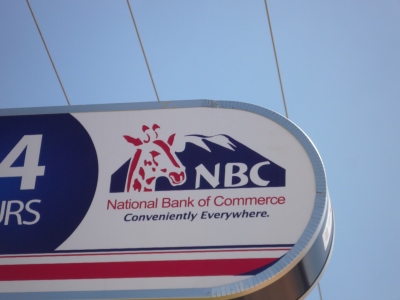 Also, it is convenient to use Swahili language for meals. I learned only Wali, Nyama, Kuku, Samaki and rice, meat, chicken and fish. However, although I usually spend with Wali and Nyama. Tomato is a buckwheat rice with several bones of beef in the base sauce. Nyama (cow) is the cheapest, Samaki (fish), Kuku (chicken) and the price goes up. It is probably because chicken is higher than beef because poultry such as broiler has not progressed. Chicken runs around the village and is a real Legend of Zelda.

Nyama (meat). In Tanzania, I also see Chapati.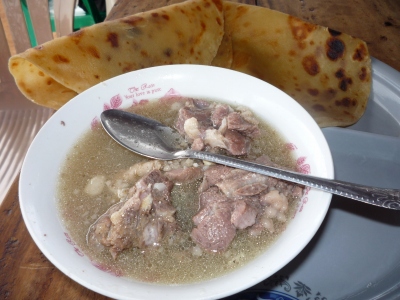 Samaki (fish) and banana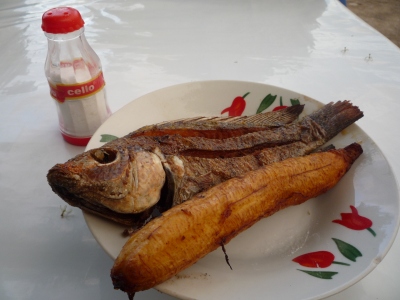 Kuku (chicken) and Wali (rice)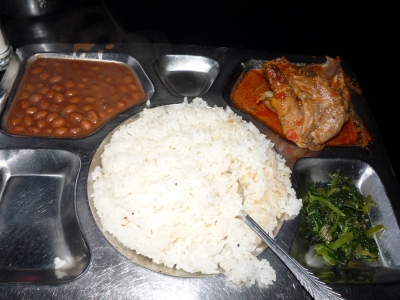 Breakfast with chai (tea) and fried bread.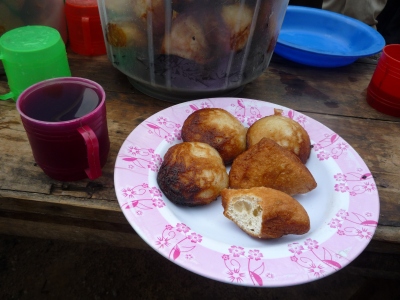 While waiting for cooking.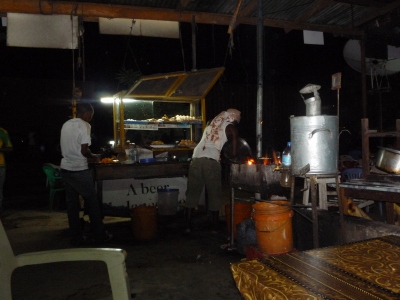 A girl in the store there.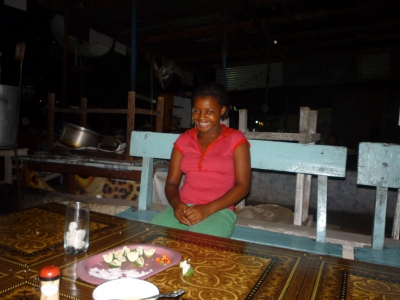 Tanzania is rich in accommodation and is saved. Because the reasonable accommodation is cheap and the quality is good, when we first stayed we grinned. Just being a cheap hotel in a rural village, there is no electricity or there is no water supply. Especially the water situation in Tanzania is not good and the water of the bucket served for shower was cafe au lait.

The cheap hotel is around 4000 shillings (about 200 yen). Shower toilets are shared.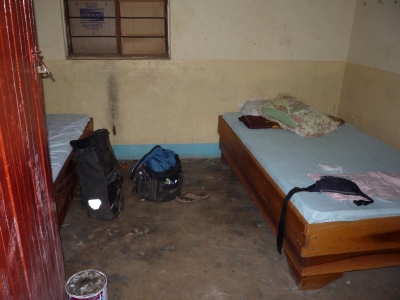 As enough accommodation is about 12,000 shillings, it is about 600 yen. It is with a shower toilet.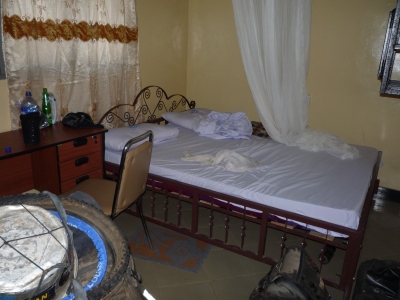 We stayed at Motel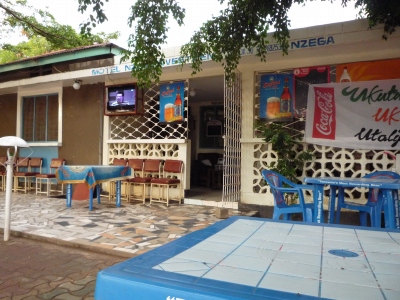 Since there was an inn in any small settlement, I could not find a village if I ran properly as "somehow it is a kind of" and put up a tent for the first time in a while. There is no help for it because it was invaded "wide" in the wide wide Tanzanian earth and was fidgety. It is on agreement. Then ... I was careless. Time will stop when you look outside from the entrance to the tent. Because the starry sky is about to rain. I have experienced it many times, but every time I get deprived of my heart. The universe is full of mystery.

It was a tent since Ghana.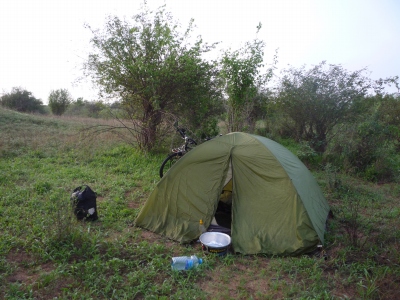 Water like cafe au lait in Tanzania. The locals were washing the dishes with this. I washed my body with this.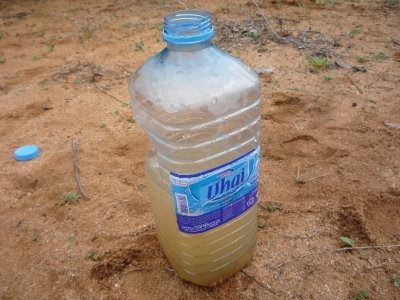 From Dodoma I will aim for Iringa via Morogoro. There was a way from Dodoma directly to Iringa, but because there was a purpose, we took a detour. When I leave Doodoma, the altitude drops and it gets hot all at once. Running it will attack the uncomfortable air that was a hot mopped mind. I can not sleep unless I turn my fans at night. This heat is impossible.

The village market which passed by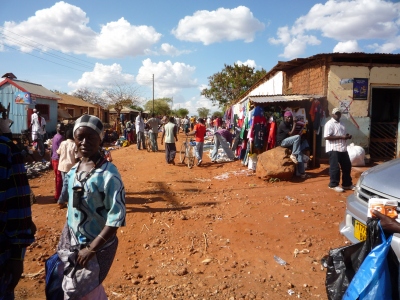 A dry earth is spreading.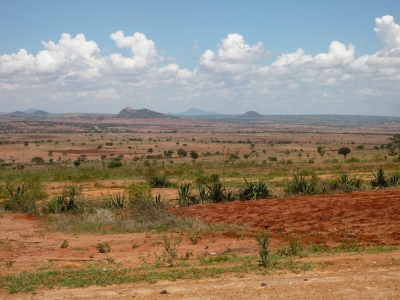 Tomatoes, onions, potatoes sold on the street.



The towering mountain behind me was a city of Morogoro.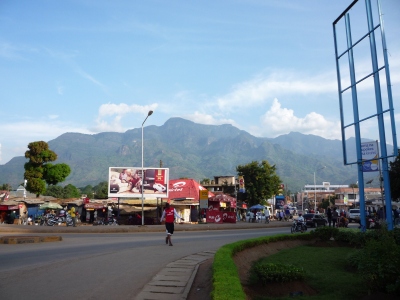 A tree with red and bright flowers bloomed.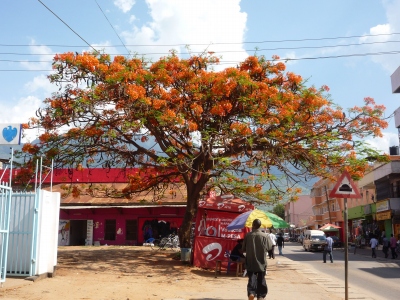 I cycled Mikumi National Park on the day I left Morogoro. I was looking forward because it was written that the main road penetrated Mikumi National Park and that there were many animals in the other travel book of Chalida. This is the purpose of the detour. However, out of 50 km in the national park, the animals are hard to appear even after 30 km. I was pretending to be "an animal was seen in the past", but "Warthog sheep". When it ran with a little tension and it ran, it became a grassland spreading visibility at once. There are figures of "Kirin" and "Zebra"! Kirin was eating the leaves of the tree at a high place with a long long neck. Are you alert, the figure you are staring at here is a herbivorous animal.

Several elephants appeared as "further satisfaction is seen when elephants are seen" furthermore. There was a distance, but I was observing for a while. However, it will not end with this alone. There was a flock in another place. In the place where it caught the road. I am walking with Nosanosa with a huge butt whether you are ignoring it or not. I wrapped Gasakoso and grass with long nose and was eating. Big ears are also fluttering, tails are frightening. I was surprised because I did not expect to see an elephant near here.

A sign at the entrance of a national park.



Kirin in the distance.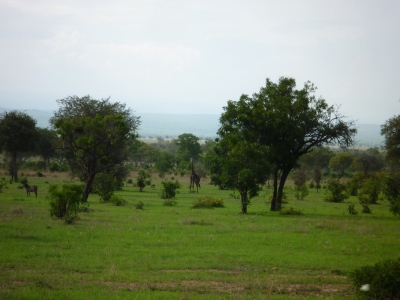 You may have been waiting for a long neck.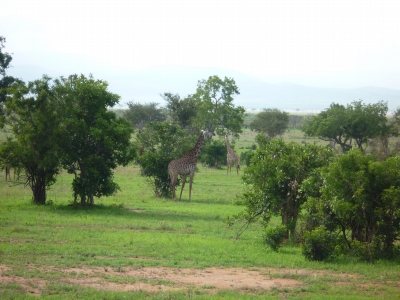 I caught up with Kirin.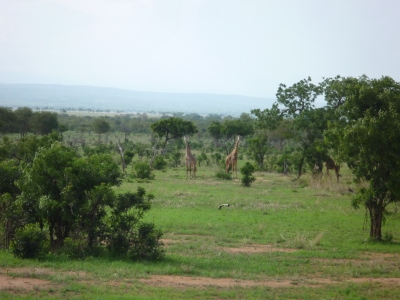 There was also an elephant.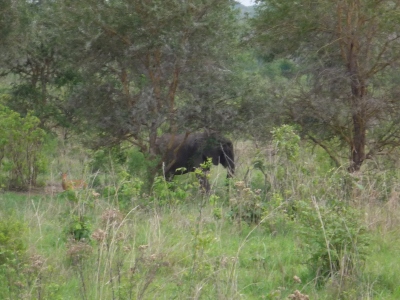 Flock of gazelle.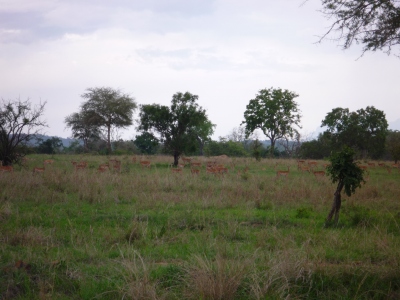 While running along these roads ... ...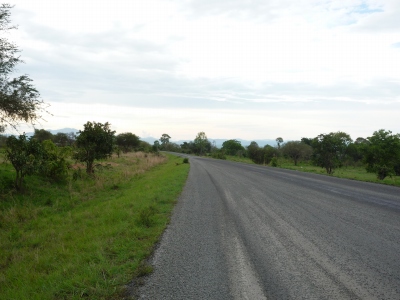 I met a group of elephants. Koso is too cute.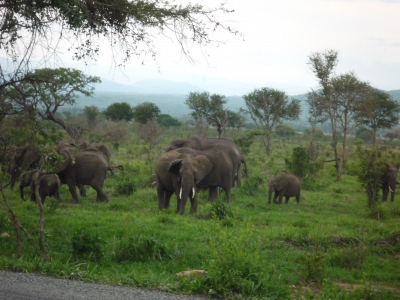 The white fangs glow.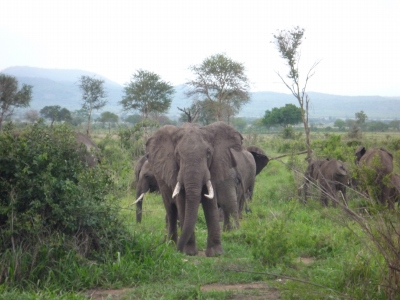 Huge butt.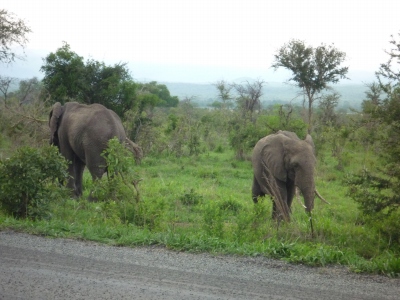 Rugged figure.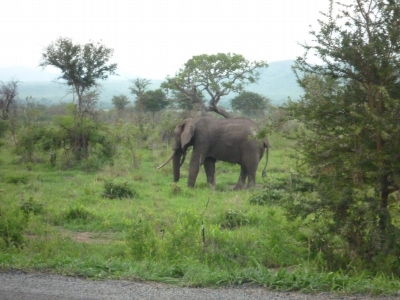 I truly stayed on the way.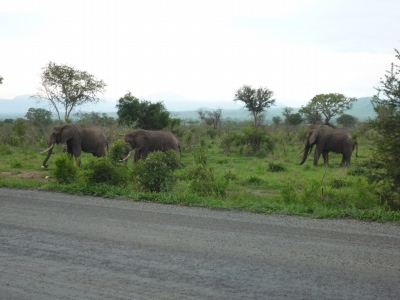 It was a dreamlike sight.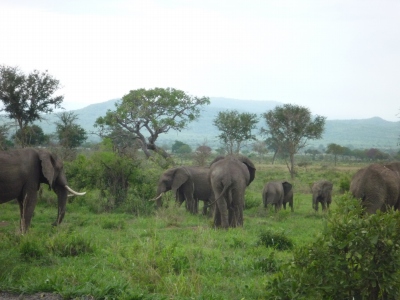 Here's the video here

Meeting an elephant in Chariderman, Tanzania Part 1 - YouTube


Meeting an elephant in Charlerman, Tanzania Part 2


A sign of attention to cute elephants.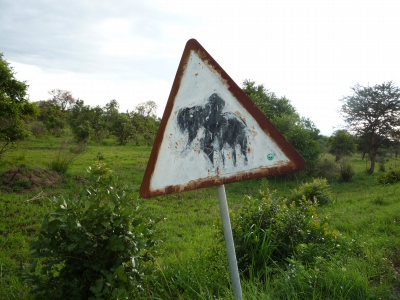 By seeing the wild animals I was looking forward to elephants and giraffe, I finally accomplished the purpose I came to Africa. I can not wait to see such animals from myself.

(Sentence / photo: Takuya S. Narou Charriderman
Cycling around the world for a bicyclehttp://shuutak.com)