I covered behind the scenes of the unknown NHK radio center ~ Live broadcasting edition ~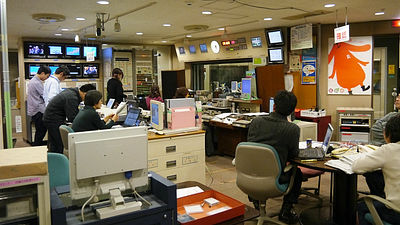 "Fierce Battle Hen" unexpectedly interviewed, "Infiltration & Technical Edition" covered the system that supports broadcasting, but they finally become the first NHK radio No. 1 "Me too! Evening newsIt is the moment of live broadcasting.

~ Synopsis to this point ~
↓
Broadcasting of the National Assembly's relay broadcasting pushed forward, as a result, it was supposed to start at 17 o'clock, it was decided to start at 17:41, and finally the battle of "One word! Evening news" began ...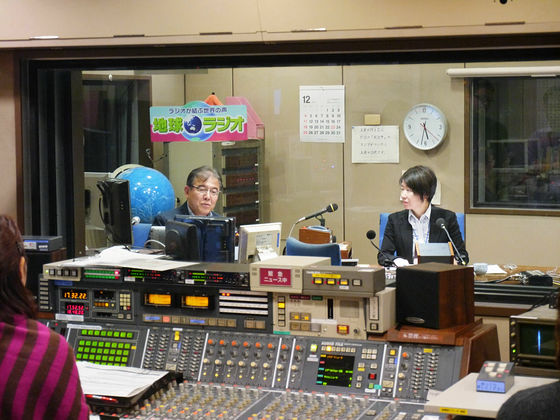 17: 33, staff concentration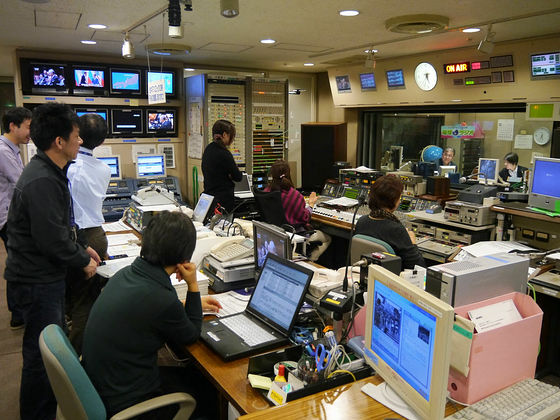 On the other side of the studio is standby OK including guests. The front desk and sofa are the places where guests wait until the start of the broadcast.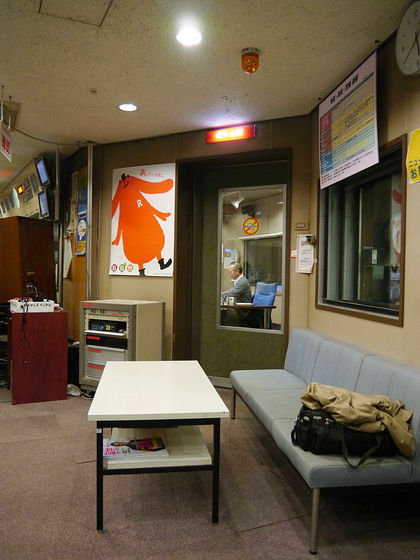 17:39, two minutes before the broadcast. Final confirmation of today's flow.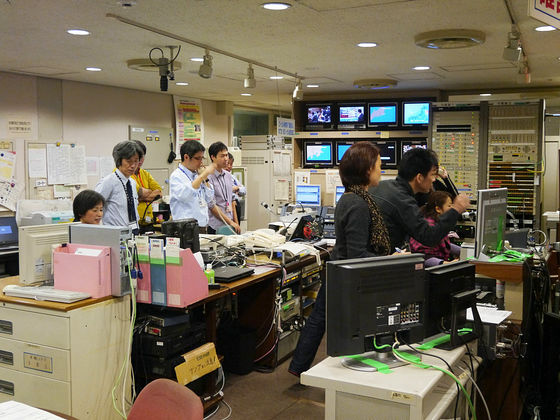 17:40, 1 minute before the broadcast. We will keep keeping the attitude for the whole time all the time in advance, in preparation for the event of an earthquake occurring during the live broadcast or when a sudden emergency occurs.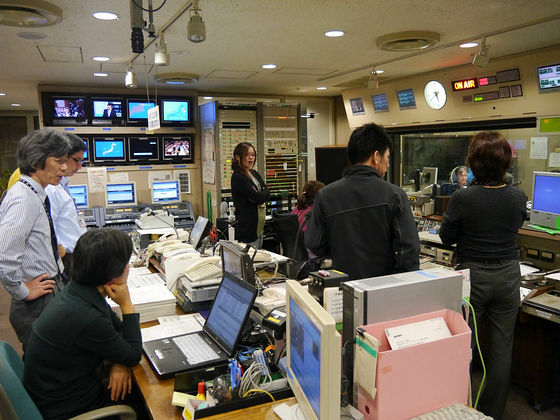 It is broadcasting at 17:41. "Here is not a fight", from here it will be a "true fight".

"One more word! Evening news" live broadcasting started - YouTube


There is a strange feeling of tension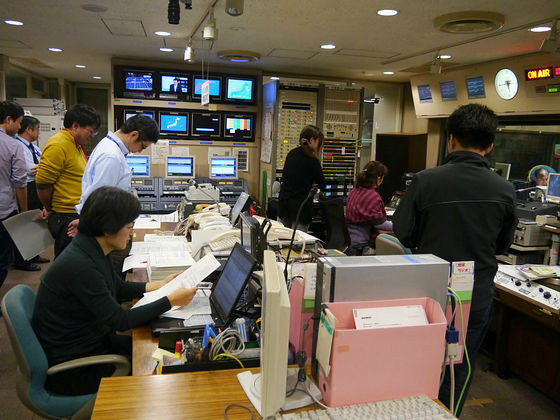 In front of the laptop computer, e-mails etc. sent to the program are displayed in real time, and this is the "interactive" peculiar to the radio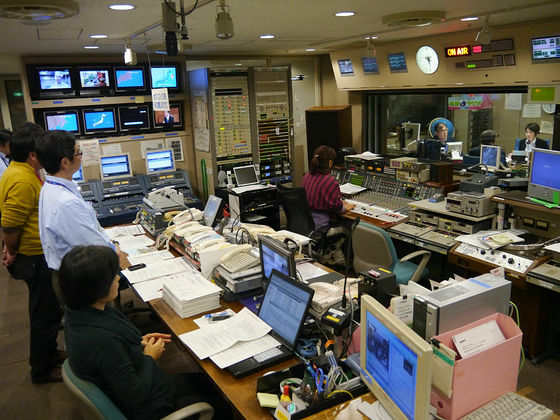 Another announcer will enter the next studio to prepare for the news inserted in the middle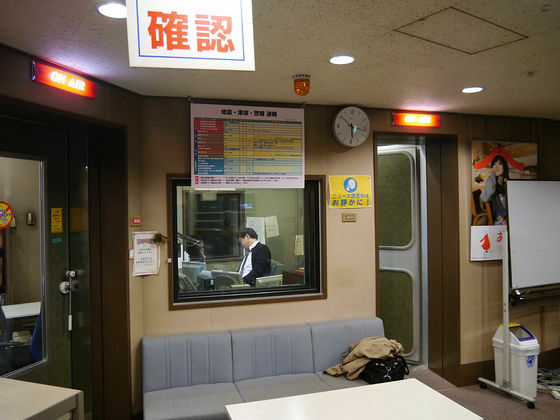 It is coming soon.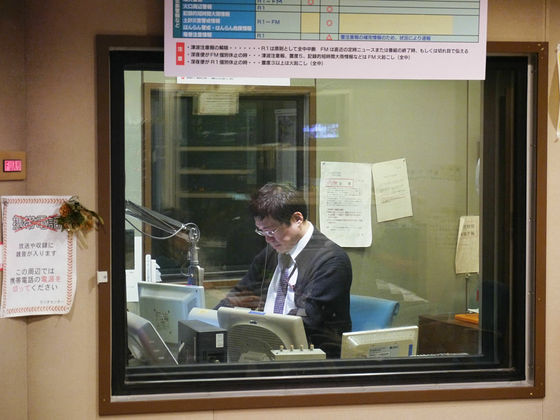 "One more word! Evening news" News inserted in the middle - YouTube


Looking at the top of this photo, there is a camera with the surveillance camera facing straight downward, and a copy paper is lodged behind it.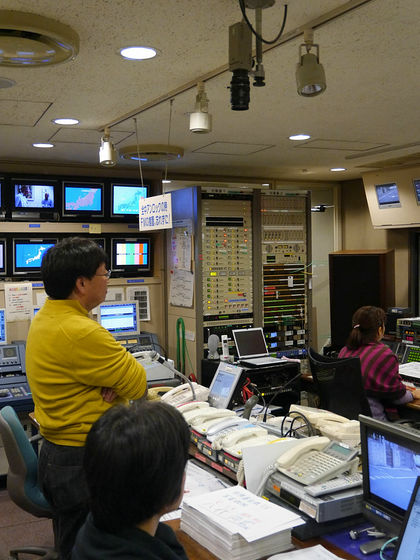 This is a mechanism to write instructions on the paper from here and copy it with paper so that the content of that instruction appears on the monitor in front of the announcer in the studio.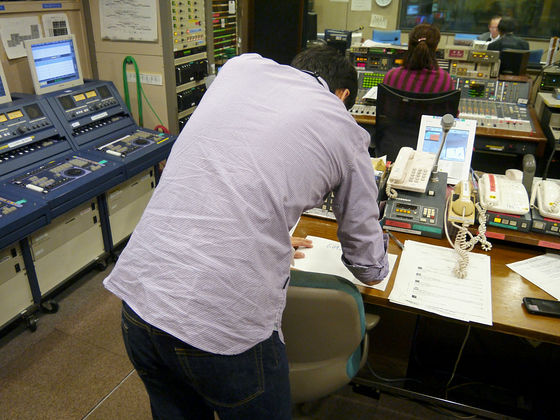 For example, I will instruct real-time instructions such as "I will cut off this story with ~ minutes and send me the next traffic information" and convey it.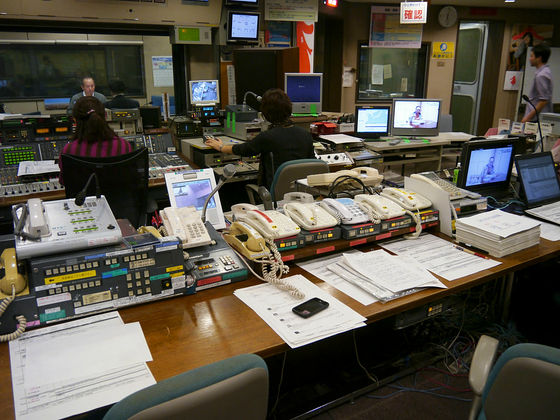 Just battle situation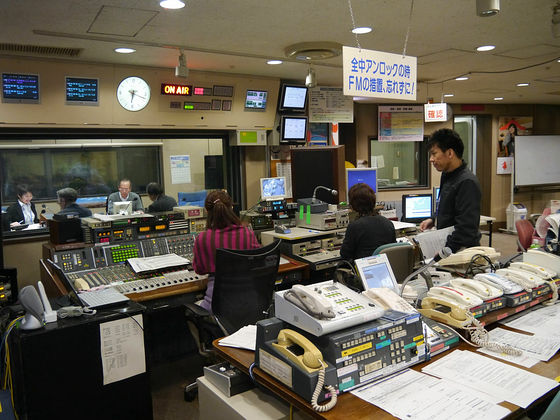 The mixer also moves and adjusts it.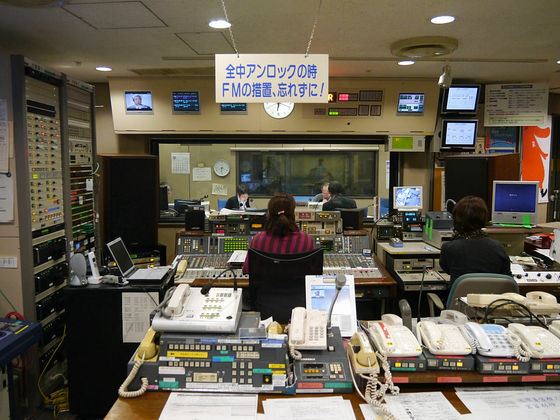 It was hard to adjust the time because it was pressed by the National Assembly relay this day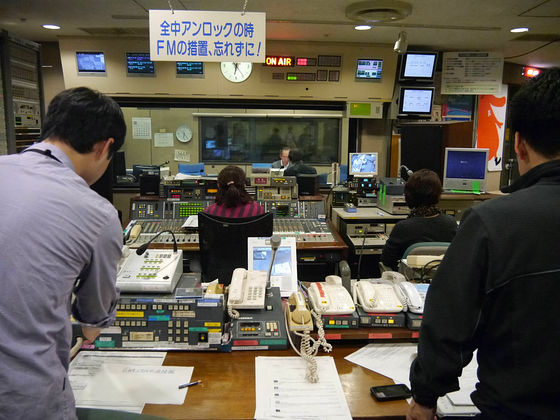 Looking behind the room fridge & tea set. When guests, announcers, etc. leave the studio, tea will be served by haste from here.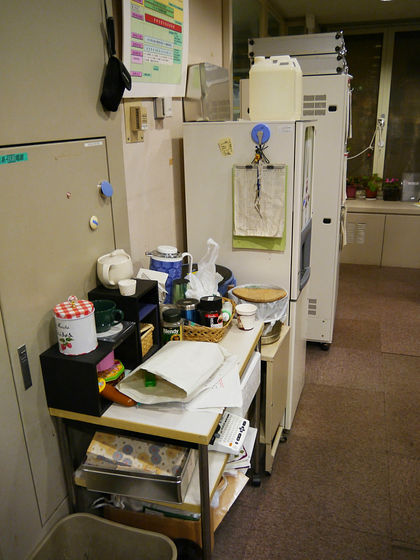 And the broadcasting ended safely, thankfully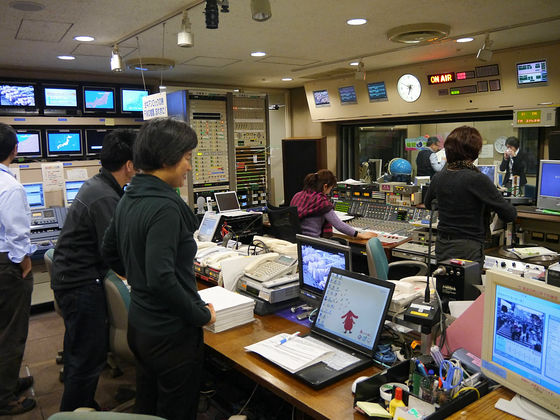 And, if you think it will end here it is a big mistake, today's meeting for reconciliation & meeting tomorrow.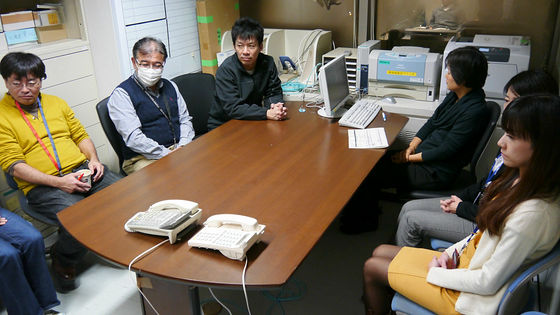 In this way the NHK radio stands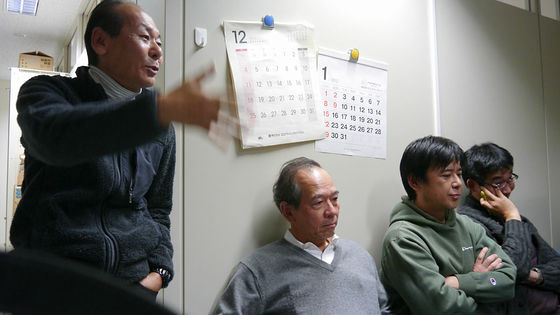 · Continued
"What you need is common sense." Interview with Hiroshi Ito Hiroshi Announcer, a veteran who has worked for more than 30 years at NHK - GIGAZINE